Take an Aikido Lesson and Discover the Spirit of Japan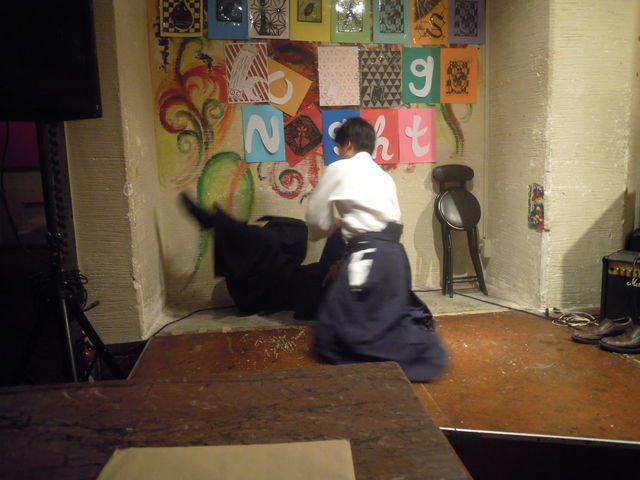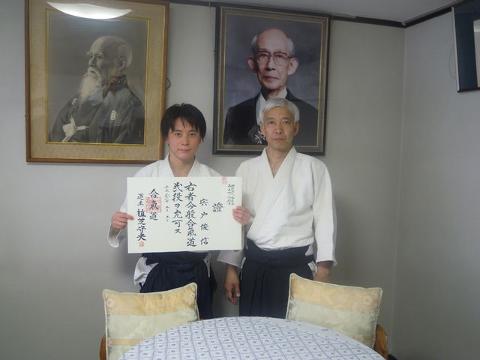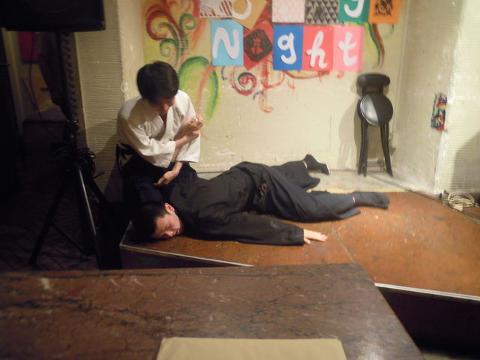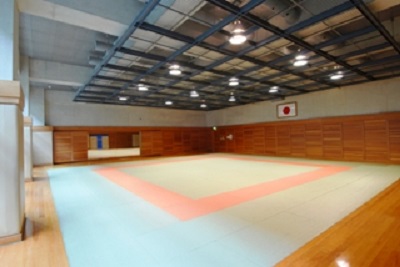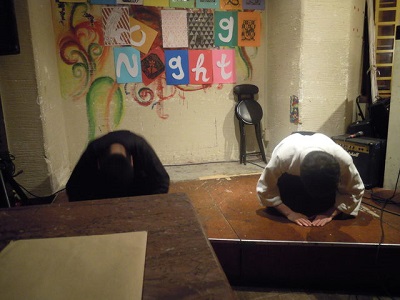 Duration: 60 Minutes (approx.)
Location: Shinjuku-ku, Tokyo
Product code: EN-TKO-1019-10192
【Outline】
Discover the spirit of Japan with the Japanese martial art "Aikido".
Aikido is a challenging and spiritual martial art that originated in Japan. A primary feature of Aikido is that there are few large strikes since most of the focus goes into throwing and twisting the body in accordance with the opponent's movements. It is also said that Aikido is a martial art for learning about the human spirit, as it places heavy emphasis on peace and reconciliation. In recent years, it has become a popular sport for children and women, as there is no threat of injury unlike other martial arts.
【Highlights】
Experience the power of Aikido, a traditional Japanese martial art.

This program is suitable for all ages!
Acquire the ability to utilize the power of your opponent and combine it with your own power and become an Aikido master!
Gain strength and flexibility that you never knew you had!
All levels are welcome.


【Schedule】
Arrival→Manner course of Aikido→Demonstration by the instructor→Aikido lesson→Apply the techniques→End

【Details】
-Learn about the manners practiced in Aikido
Japanese people have customs that emphasize politeness, and Aikido has this same focus in mind. Learning the courtesy required to practice Aikido is to learn the means and wisdom of living. From the etiquette and manners of Aikido, you can learn many lessons that can be applied to everyday life.
-Demonstration by the instructor
Our skilled instructor will present a demo of Aikido for everyone to watch. An important element of Aikido is flexible, graceful body movements, and in the instructor's demo, you will be able to see these movements in action. Aikido consists of over a hundred different techniques/styles. The techniques you and the instructor will practice go a long way towards cultivating a strong body and are even useful as self-defense tactics.
-Aikido Lesson
Although there are over a hundred different kinds of Aikido techniques, learning the basic ones allows you to apply and create many different movements. It may be difficult at first, but the instructors will be careful in guiding everyone through the movements, so rest assured that you will be able to grasp the lesson quickly. Once you have a sense of the techniques, it is important to practice over and over for mastery.
-Application
In the end, you will be able to show the results of your practice and how much you have grown. Practicing Aikido is an opportunity to learn about and confront yourself, and we hope that the spirit of Aikido will help to enrich your life.
【Things to note】
Meeting point: Variable depending on the venue
14-28 Yochōmachi, Shinjuku-ku, Tōkyō-to

* The venue may change. Please contact us for details.
Access:
A 7-minute walk from Akebonobashi station on Toei Shinjuku Line or Wakamatsu-kawada station on Toei Oedo Line

1. Leave Akebonobashi station (S03) from A2 Exit and turn right.
Walk along the avenue (Route 302) for 500 m on the sidewalk.
Pass through a crossing without a traffic light and you will see a 4-story apartment on your right.
Turn right at the end of the apartment and enter an alley.
Passing by a white apartment on your left and enter a blind lane on your left.
The third building on your left is the Shamisen school.

2. Leave Wakamatsu-kawada station (E03) from Kawada Exit and turn left towards the avenue.
Turn left at the avenue and walk for 50 m. Enter the pass diagonally forward left and go down the hill for 100 m.
Seeing an apartment (Bridgestone company house) on your left and walk for 350 m.
Passing through a red vending machine (Cola-cola) and turn right at the corner.
Walk for 100 m and enter a blind lane on your right.
The third building on your left is the Shamisen school.
Minimum number of participants:2 people

Language support:Japanese, English, Chinese

Included : Aikido experience
Participation requirements : 5 years and older
Free Wi-Fi:×
Other things to note:
Please come with your nails cut short, since having them too long could create a possibility to get injured.
Please come in sportswear.
The facility has a shower.
We ask that you come in a group of at least two people. If you are planning to come by yourself, please inform us in advance.


【Fun Facts】
Aikido is often described as "martial arts without fighting". The difference between Aikido and other martial arts is that there is no formal "match". While a match normally involves defeating an opponent, the opponent in Aikido is yourself. In other words, it is a fight with yourself in an attempt to understand the significance of technique and to respectfully judge the body. Confronting yourself rather than fighting with someone is what makes Aikido special.
【Nearby area introduction】
The nearby Shinjuku Gyoen is a city center where you can experience both history and nature at the same time. During the Meiji Era (1868-1912), Shinjuku Gyoen was built as an imperial garden and, at that time, was treated as a sacred space open only to the imperial family. It is home to a wide variety of plants and around 1000 cherry blossom trees that draw in visitors every spring. The area is open to the public and continues to delight people's hearts as an urban oasis that caters to history buffs and nature-lovers alike. The treasured buildings that incorporate both imperial tradition and seasonal wildlife is just one example. We invite you to visit Shinjuku Gyoen once your Aikido experience is over!
【Cancellation policy】
7 to 4 days before the tour date 40% of the tour price
3 to 2 days before the tour date 60% of the tour price
The day before the tour, On the day of the tour 100% of the tour price
*Right after the online settlement is made, 10% of cancellation fee will be incurred in case of cancellation.
*The cancellation fee includes handling charges.