Rickshaw Tour of Historical Asakusa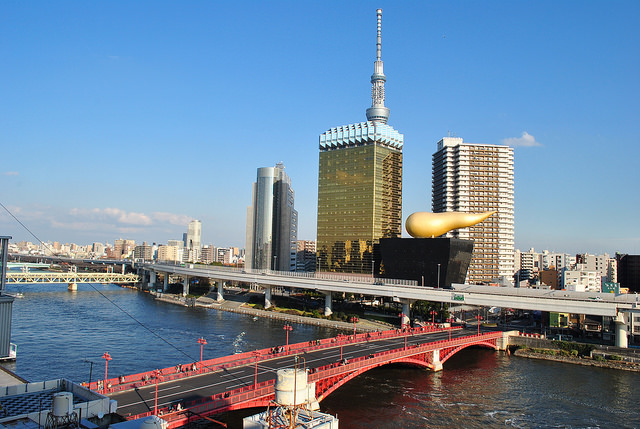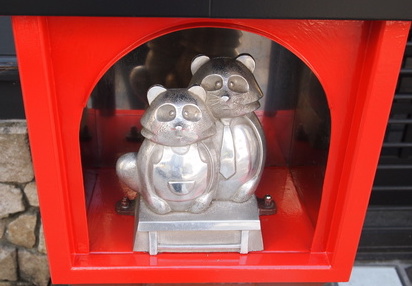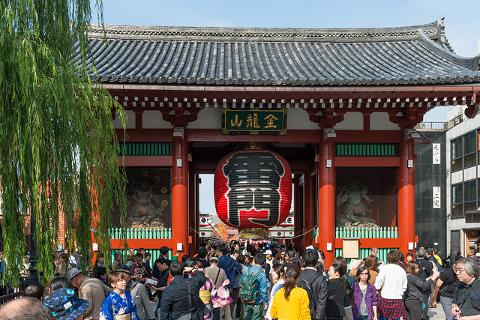 dan itibaren

JPY
16.950,00 ¥
Süre: 60 Dakika (Tahmini)
Lokasyon: Taito-ku, Tokyo, Tokyo
Ürün kodu: EN-TKO-1029-10293
【Outline】
Why walk, when you can take a traditional Japanese rickshaw tour of popular Asakusa?

Visit Hanamachi (the Geisha district, literally meaning flower town) and the town of traditional comedians in just 60 minutes.
The cheerful Asakusa Rokku (the 6th district) is a famous place where many traditional Japanese comedians were born. Hanamachi is the attractive Geisha district in Asakusa. You will also visit Matsuchiyama Shoden Temple which is a spiritual temple for good luck, too. There, you can enjoy many interesting sights!

【Details】
1. Kaminarimon
Senso-ji Temple is the oldest temple in Tokyo; it was built over 1400 years ago! Historically, much of its architecture was designed as the most important cultural property in Japan. Approximately 30 million tourists visit Asakusa temple every year. Above all, Kaminarimon (Fujin Raijinmon is the gate of Fujin = the god of wind and Raijin = the god of lightning) is the most famous gate in Asakusa and selected as the most famous image in Tokyo, too. The enormous Japanese lantern at the Kaminarimon, and Fujin and Raijin gods are the protective gods for Asakusa. Experience the unforgettable view of Kaminarimon on a rickshaw!

2. Dembo-in Temple
Tokugawa Shogunate occupied Japan before Japan decided to open the country to the world about 150 years ago. Tokugawa Shogunate started in 1603 and lasted for 250 years, which is the longest government in Japan. Dembo-in Temple is the historical temple where Shogun warriors' souls sleep. You can enter the garden registered as the most important cultural property, depending on the season. The gate was built 400 years ago and luckily it has never been damaged by bombs during wars, fire, or huge earthquakes. You must see this historical gate!

3. Tanuki-dori street
Tanuki, or raccoon dogs, used to live in Asakusa. The name of Tanuki-dori which means raccoon dog's street has a myth. There were fighting raccoon dogs. Later, they changed their minds and became sennin (mountain hermits). This street is the first place that they stepped on...
At this moment, you can find Gankake Tanuki which are 12 statues of Tanuki from that myth, and make a wish! Each of them has 12 different types of good luck for love or family etc., Find them and make a wish for happiness on Tanuki-dori street!

4. Asakusa Engei Hall (Theater)
Asakusa Engei Hall is the historic theater dedicated to Japanese Rakugo (sit-down comedy), Manzaishi (Japanese comedians). The performances here have been bringing laughter to audiences since the 1600s. Even today, they occasionally have Rakugo shows.

5. Kannnonura
Kannonura is located just outside Asakusa. Kannonura is Hanamachi which is the Geisha district known as Ura-Asakusa (Ura means back, the backside of Asakusa). Hanamachi flourished with more than 500 Geishas working in this area in the past. Now it's a little bit quiet. But there are still some Japanese restaurants quietly open where you can enjoy watching Geishas dance and play music while enjoying your meal. If you are lucky, you may be able to meet a real Geisha!

6. Matsuchiyama Shoden Temple
Matsuchiyama Shoden Temple is the famous power spot that brings you luck, especially for love and business. Shoden is the name of the worshiped god. The interesting thing is the mark used in Kinchaku (a traditional small pouch bag) and daikon (white radish). Kinchaku is for good business and daikon is a symbol for love, good marriage, good relationship between husband and wife, and many children. You can find these motifs everywhere. You can also buy a daikon offer to the god to pray.

7. Tokyo Skytree
Tokyo Skytree is the tallest broadcasting tower in the world. It is 634 m high and it holds the Guinness World Record. Because of its height, sometimes the top is covered by clouds. It's known for not only its height, but its beautiful design and lights are outstanding.

Your rickshaw guide will take you to the most beautiful spots to view the Tokyo Skytree!
【Things to note】
Time:1 hour
Meeting Place:Kaminarimon, the Thunder Gate [MAP]
2-3-1 Asakusa, Taito-ku, Tokyo, 111-0032
Access:
A 3 minute walk from Asakusa Sta. on Ginza Line
A 3 minute walk from Asakusa Sta. on Toei Asakusa Line 
Language support:Japanese, English

Other things to note :
・In the event of a delay in arrival due to traffic conditions or accidents on the day of the event, the reserved rickshaw will not be saved for you.
・If you wish to maintain your reservation and have the rickshaw wait for you, you will be charged a holding fee. (*The fee are calculated separately based on scheduled hours).
・For children 5 years old and younger, one child per parent/accompanied adult is free of charge.
・For children 6 years old and older, seats are required and charged.
・Pregnant women who are less than 16 weeks pregnant are not allowed to board for safety reasons.
・If your pregnancy is stable (after 17 weeks), you can ride a rickshaw. However, rickshaws are bumpy and seatbelts are required.
・The basic rule for two passengers is to ride together, but we may ask them to ride separately depending on the size and weight of the passengers.
・Additional units will be charged separately for the use of one person.
・A 100% cancellation fee will be charged on the day of the event.
Free Wi-Fi:No
【HEALTH AND SAFETY MEASURES】
・Face masks required for travelers in public areas
・Face masks required for guides in public areas
・Hand sanitizer available to travelers and staff
・Social distancing enforced throughout the experience
・Regularly sanitized high-traffic areas
・Gear/equipment sanitized between uses
・Transportation vehicles regularly sanitized
・Guides required to regularly wash hands
・Regular temperature checks for staff
・Temperature checks for travelers upon arrival
・Paid stay-at-home policy for staff with symptoms
・Contactless payments for gratuities and add-ons
【CANCELLATION POLICY】
7 to 4 days before the tour date: 40% of the tour price
3 to 2 days before the tour date: 60% of the tour price
The day before the tour, On the day of the tour: 100% of the tour price
*Right after the online settlement is made, a cancellation fee of 10% will be incurred in case of cancellation.
*The cancellation fee includes handling charges.