Samurai Swordplay and Cultural Experience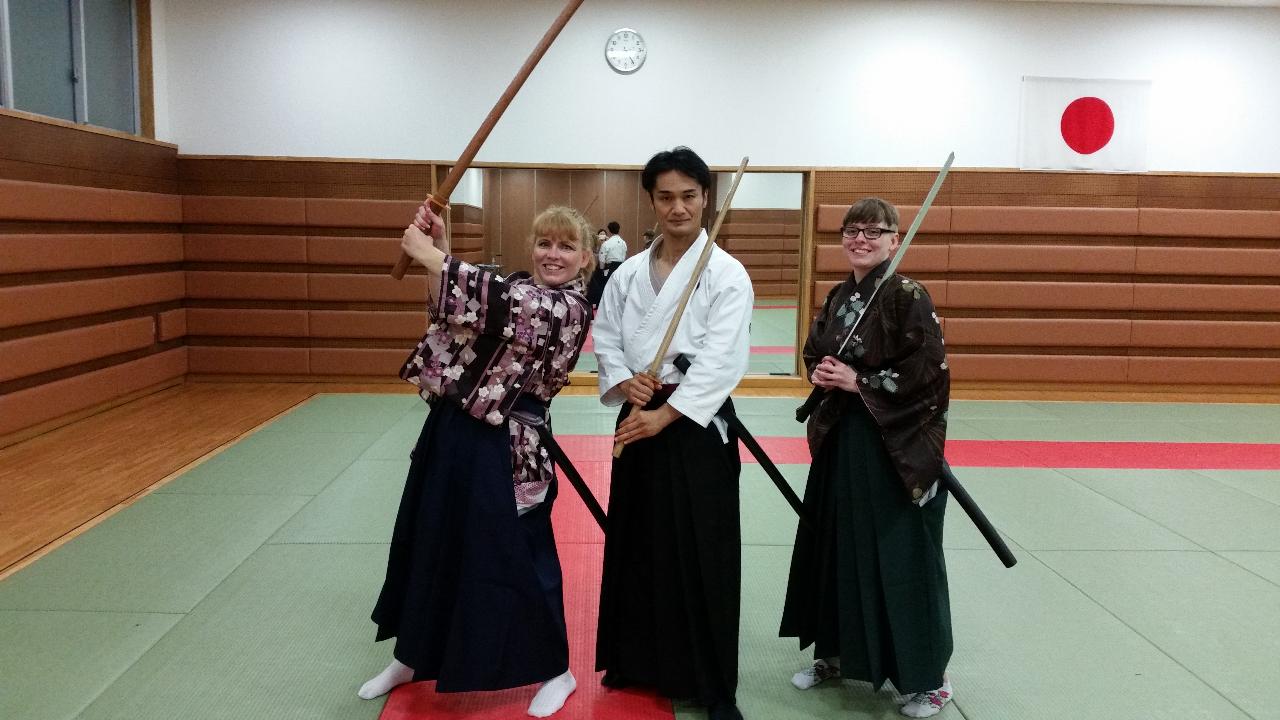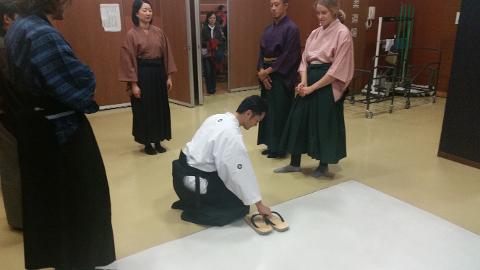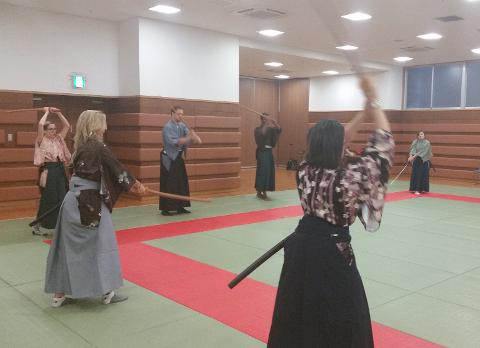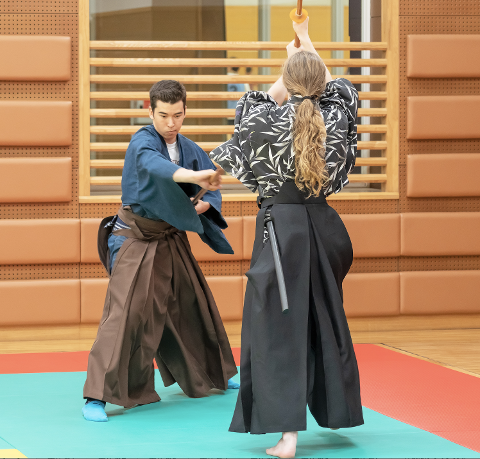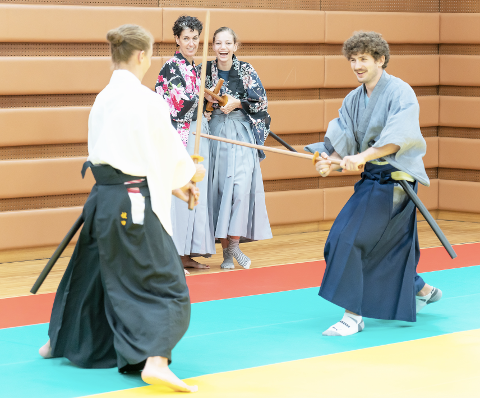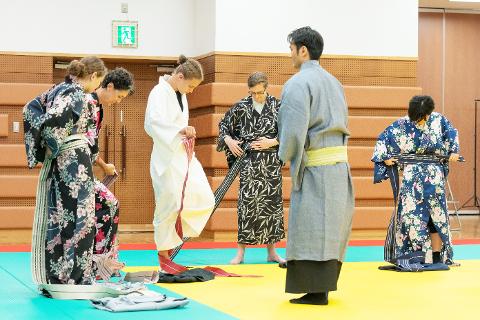 Duration: 2 Hours (approx.)
Location: Shinagawa-ku, Tokyo, Tokyo
Product code: EN-TKO-1027-10270
*PLAN NAME
Samurai Swordplay and Cultural Experience
*OUTLINE
A descendant of royal family of Ryukyu and also a real samurai's descendant will teach
the swordplay and daily manners of the samurai.
First, change into a samurai costume. Learn the manners and the daily movements of
samurai such as the way of standing, sitting, bowing, and walking. Next, you will learn
the swordplay such as how to hold the sword, how to pull it out, how to sheath it, and
how to slash with a sword.
Next, you will play one scene of a historical drama using what you have just learned.
Lastly, take your time and enjoy photo shooting. You can feel the heart of a real samurai
for sure.
*PLAN DETAILS
1. Change into a samurai costume
We have a wide variety of kimono, obi belt, and hakama. Hakama is a kind of trousers worn over kimono.
Feel free to select your favorite.
2. Samurai's manners
Learn the daily life of samurai.
Samurai's manners such as how to greet, how to enter the room, and how to hold things, etc.
are etiquette that have been carefully passed down to the modern Japan.
Please try experiencing the inherited manners of Japanese people.
3. The way of walking
Samurai 's way of walking is different from that of modern people.
Actually, there are several kinds of walking methods. We will teach you the samurai's way
of walking passed down from Edo era.
4. Practice the swordsmanship
Learn the basics of sword such as its structure, how to hold it, how to swing it, how to pull it
out, how to sheath it, and Iaijutsu (technique of drawing swords).
5.Role Playing
You have learned how to use your body and how to use the sword. Practice what you have
learned and try speaking words like an actor of historical dramas. Get into a samurai and
enjoy role-playing!
6. Taking pictures
Lastly, feel free to take pictures. Replica sword is ready to use for photo-shooting.
*NOTES
【Access】
Shinagawa-ku Sogo Taikukan
2-11-2,
Higashi-Gotanda, Shinagawa-ku, Tokyo 
6 to 8 minutes on foot from Osaki station on JR/Rinkai Line
6 to 8 minutes onfoot from Gotanda station on JR/Toei/Tokyu Line
【Age Limit】
15 years old and over
【Language】
English
【Other Notes】
・Things to bring : T shirt, shorts or tights (to be worn under kimono)
・Please be advised that a reservation cannot be confirmed up until two months prior to the tour date.
*Cancellation policy
One month up to 8 days before the tour date: 60%
7 to 2 days before the tour date: 80%
The day before the tour/On the day of the tour: 100%
※Right after the online settlement is made,
a cancellation fee of 10% will be incurred in case of cancellation.
※The cancellation fee includes handling charges.