Make Your Own Cute and Colorful Glass Beads!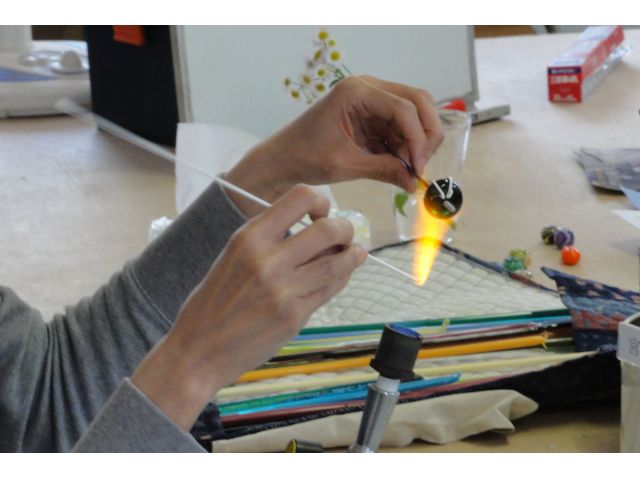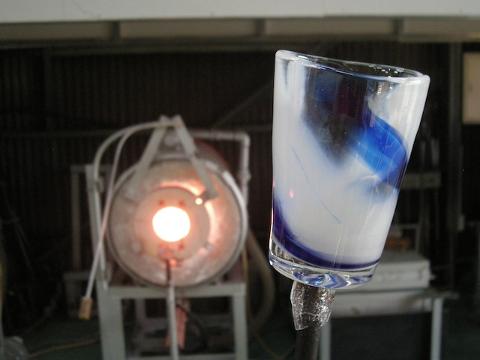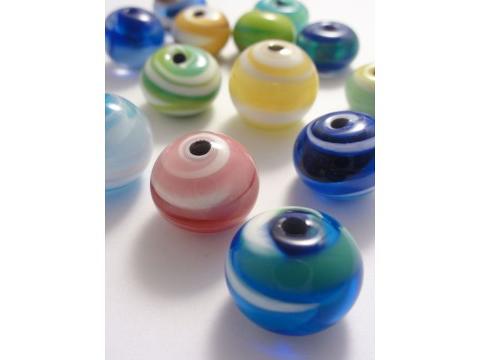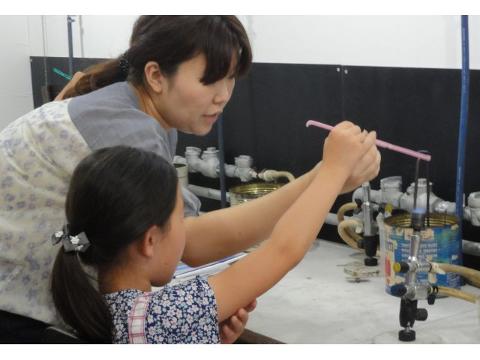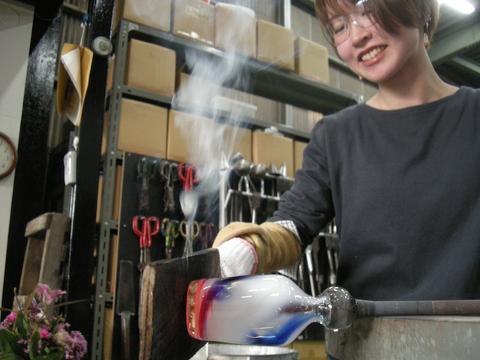 Duration: 60 Minutes (approx.)
Location: Ōta-ku, Tokyo
Product code: EN-TKO-1014-10142
【Outline】
Make your own adorable, colorful glass beads, called "tonbodama" in Japan!
While heating a multicolored glass rod in the flames of a burner, you will make round glass beads. With a plethora of patterns and color combinations to choose from, you will be able to craft your own unique, one-of-a-kind tonbodama. With your own two hands, make a stunning tonbodama that will continue to fascinate and dazzle people every time they see your creation!
【Highlights】
Make your creation in under 60 minutes, allowing for a lighthearted and relaxing experience.
Receive direct guidance from professionals at a glass craft educational institution.
Learn an iconic, traditional art form from Edo.
【Schedule】

Arrival→Glass Molding→Applying the pattern→End

【Details】

In this experience, you can learn directly from our expert lecturers at a professional glass craft educational facility, where actual glass artisans practice their craft. One of the key points of this professional experience is that you can enjoy it in a very lighthearted, stress-free way. You can make your own glass tonbodama in just 60 minutes, so it's very convenient to fit into your busy schedule. Children 10 years or older can also take part in this exciting artistic adventure!
First, you will melt a multicolored glass rod above the burner and start to shape it into a bead. When you get the hang of it, you can start to shape it into a bead on your own with a pattern and shape of your choosing. Remove your creation from the heat, and after letting it cool for a bit, you will have your own adorable glass bead!
Next, decorate! You can make simple and cute glass beads by drawing on your favorite patterns, but add colors, and it'll turn into your unique glass creation, brimming with your authentic personality and expression! You could use the finished glass beads to decorate your room or add them to your accessories--the possibilities are endless! We highly encourage you to take this chance to relish this stylish, one-of-a-kind craft found only in Japan!
【Things to note】

Time:60 min./1 person
Meeting point:TOKYO GLASS ART [MAP]
1-26-13 Higashi Rokugo, Ota Ward, Tokyo
Access:
It is a 9-minute ride from JR Kamata Station with the Keikyu Bus. Get off at Higashi Rokugo 1-chome and it is a 2-minute walk from there.
From JR Yamanote Line Shinagawa Station, transfer to Keikyu Main Line and get off at the 11th stop, Zoshiki Station (KK18). It takes around 25 minutes on board.(Express train will not stop)It is a 5-minute walk from the station.
1. Leave Zoshiki Station, go straight ahead and turn right at the first corner and walk through the Arcade shopping street.
2.When you come out of the arcade and you reach the `Daiichi Keihin` highway, turn left. Walk around 250 meters.
3.Cross the road when you reach the first traffic light and then cross the `Daiichi Keihin` highway to the opposite side.
4.Turn left and walk 40 meters. It is in front of a 9- story apartment building.
Language support:Japanese, English

Included:Experience fee, Material costs

Excluded:Shipping Fee

Participation requirements:10 years and over

Free Wi-Fi:×

Other things to note:
The item will be send to you on a later date. The shipping fee differs for each country so please pay the shipping cost on the day of the tour at the reception.



【Fun Facts】
It is said that glass came to Japan during the Yayoi period (c. 300 BCE - 300 CE). Currently, it is used in the production of vessels in modern life, but in the history of Japan, glass was used as an ornament and was carefully handled as a symbol of prayer and treasure. The design of Japanese glass, which is characteristically strong as an ornamental material, is particularly striking due to the beautiful shape of the curves and its delicate, distinctive pattern. With its gentle warmth, Japanese glass continues to attract a lot of people to this day--not only with its mesmerizing appearance but also its smooth feel.

【Nearby area introduction】

Located near the facility, Zoshiki Shoutengai is a shopping area boasting the largest number of stores in Ota Ward, Tokyo. Local people and tourists alike love to visit this vibrant spot, which offers a plethora of shops with delicious food in addition to shops necessary for daily living. In the line of shops called Yakitori Street, you can find a popular shop called Delica King, which is famous for its deep-fried chicken. It was even introduced on television! We highly recommend that you try cheap, yet delicious foods while enjoying this nostalgic atmosphere dear to the hearts of Japanese locals, found only in Japan.

【Cancellation policy】

7 to 4 days before the tour date 40% of the tour price
3 to 2 days before the tour date 60% of the tour price
The day before the tour date, on the day of the tour 100% of the tour price
※Right after the online settlement is made, a cancellation fee of 10% will be incurred in case of cancellation.
※The cancellation fee includes handling charges.