Create Your Own Authentic Edo Glassware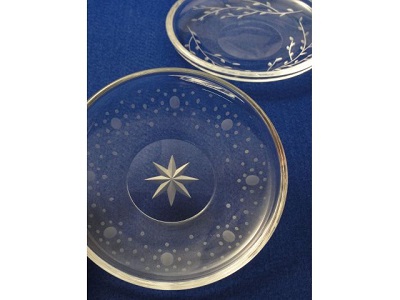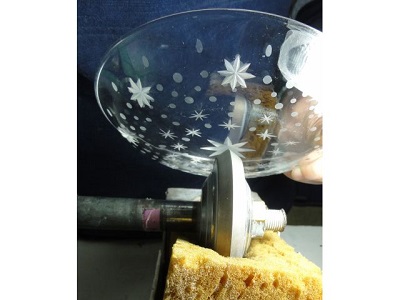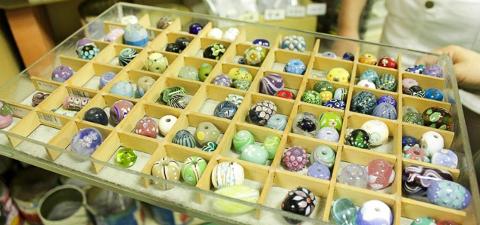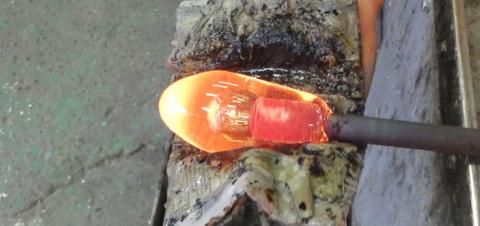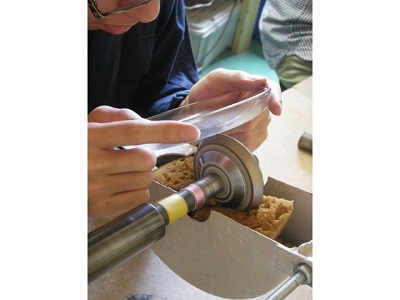 Duration: 60 Minutes (approx.)
Location: Ōta-ku, Tokyo
Product code: EN-TKO-1014-10143
【Outline】
Get in touch with the Edo period (1603-1868) with one of its traditional crafts: Edo glassware.
In this experience, you will be able to make your own Edo glassware. Professional instructors will walk you through the unique techniques that go into creating such brilliantly-colored works of art. You will get the opportunity to fuse the Edo period style with your own ideas to craft your own, one-of-a-kind Japanese souvenir.
【Highlights】
Receive direct guidance from our professionals our glass craft educational facility.
Take your finished product back home with you.
Make your own, one-of-a-kind Japanese souvenir.
Experience one of the Edo period's traditional crafts.

【Schedule】
Arrival→Glass Molding→Applying the pattern→End

【Details】
In this experience, you will learn directly from experienced lecturers at our professional glass craft educational facility where glass artists and teachers come to practice. One of the perks of this experience is that you are able to fully enjoy a genuine glass crafting experience even if you have no experience! Children 7 years or older are eligible to participate.
In just 60 minutes you can make your own Edo glassware, making this the perfect experience for those who don't have too much time to spare.
The intricate Edo glassware, which is designated as a traditional craft by the Japanese government, uses a technique of applying geometrical patterns onto the surface of the glass. The surface of the plate is cut using a grinder embedded with diamonds at the cutter edge.This cutting process is important to make the finished Edo glass shine.
Next, you will apply a pattern. You can use a simple or extravagant pattern; it's your choice! In the end, you will be able to take the finished product home with you. Please take your Edo glassware, a traditional craft born in Tokyo, home with you as a souvenir. When you look at it again, you will surely be reminded of your trip to Japan.

【Things to note】
Time:60 min./1 person
Meeting point:TOKYO GLASS ART [MAP]
1-26-13 Higashi Rokugo, Ota Ward, Tokyo
Access:
It is a 9-minute ride from JR Kamata Station with the Keikyu Bus. Get off at Higashi Rokugo 1-chome and it is a 2-minute walk from there.
From JR Yamanote Line Shinagawa Station, transfer to Keikyu Main Line and get off at the 11th stop, Zoshiki Station (KK18). It takes around 25 minutes on board.(Express train will not stop)It is a 5-minute walk from the station.
1. Leave Zoshiki Station, go straight ahead and turn right at the first corner and walk through the Arcade shopping street.
2.When you come out of the arcade and you reach the `Daiichi Keihin` highway, turn left. Walk around 250 meters.
3.Cross the road when you reach the first traffic light and then cross the `Daiichi Keihin` highway to the opposite side.
4.Turn left and walk 40 meters. It is in front of a 9- story apartment building.

Language support:Japanese, English
Included :
・Experience fee
・Material costs
Participation requirements :7 years and over
Free Wi-Fi :×
Other things to note :
You can take the item with you



【HEALTH AND SAFETY MEASURES】
・Staffs wear masks to prevent the spread of infectious diseases.
・ We have installed an alcohol disinfectant in the facility to prevent infection and spread.
・ Alcohol disinfection is practiced on desks, chairs, blowing rods, and other places that are touched by human hands.
【Fun Facts】
An essential aspect when discussing Edo glassware is its signature shine. Japanese-like pattern combinations, such as hemp leaves and chrysanthemums, are delicately and skillfully engraved so that when they are held to the light, they sparkle and shine. The glass industry has transformed over the years with the introduction of Western techniques, but faceted Edo glassware has continued to develop while still preserving the culture of the Edo period. It is not an exaggeration to say that Edo glassware is a relic of Japan's long history.


【Nearby area introduction】
Near the facility you can find the Zoshiki Shoutengai, a shopping area that boasts the largest number of stores in Tokyo's Ota ward. This is a vibrant spot frequented often by both locals and tourists. It has numerous shops with delicious foods and items necessary for daily life. On Yakitori Street, you can find the popular shop Delica King, known for its deep fried chicken. We invite you to enjoy cheap and delicious food in an atmosphere that is deeply nostalgic to Japanese people!


【Cancellation policy】
7 to 4 days before the tour date 40% of the tour price
3 to 2 days before the tour date 60% of the tour price
The day before the tour date, on the day of the tour 100% of the tour price
※Right after the online settlement is made, a cancellation fee of 10% will
be incurred in case of cancellation.
※The cancellation fee includes handling charges.