A value Akiba tour! from Ueno, Ameyoko to Akihabara!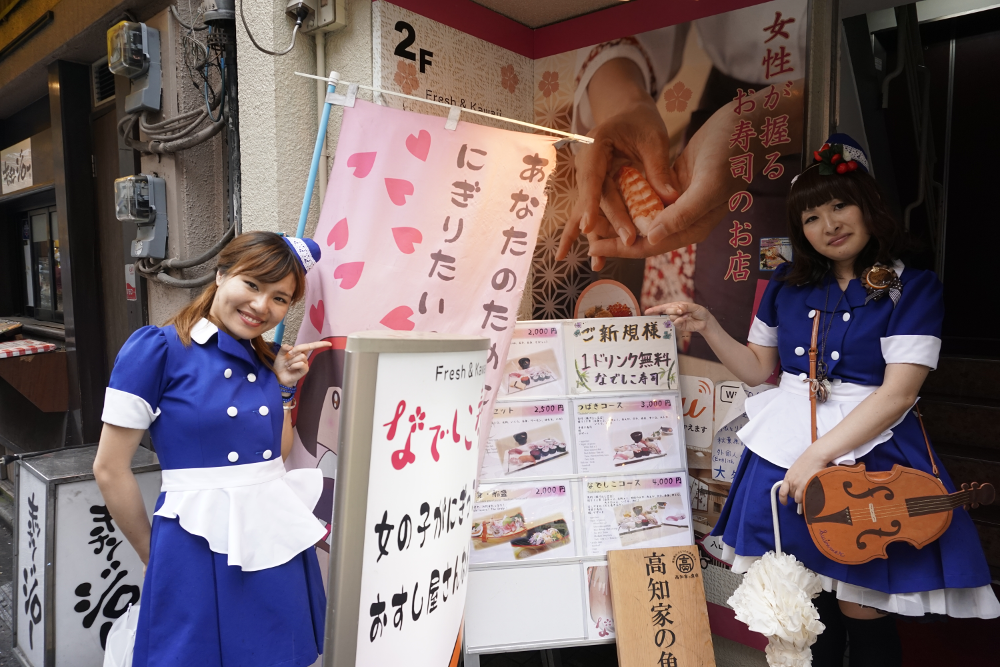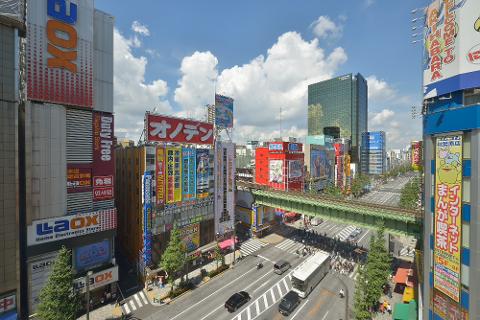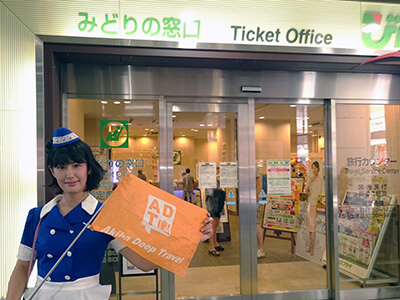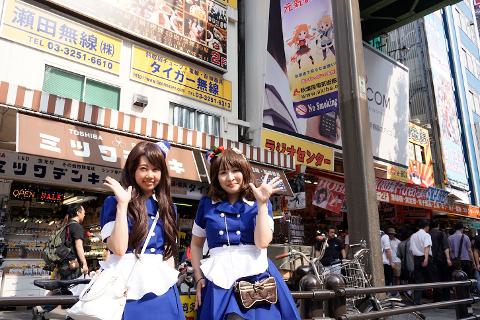 Duration: 150 Minutes (approx.)
Location: Taito-ku,, JAPAN
Product code: EN-TKO-1024-10242
*PLAN NAME
A value Akiba tour! from Ueno, Ameyoko to Akihabara!

*DETAILS
Enjoy walking around Akihabara and Ueno areas with maid!

A value tour taking a walk from Ueno to No. 1 electric town of Akihabara with the maid. Enjoy a nice meal in Ueno. In Akihabara, you will visit electric shops as well as anime shops. Also covered is the spirited creators' spot. You are sure to find your favorites!

*TIME TABLE
1. Meet up and start! 12:45
Let's meet up at Hirokoji Exit of Ueno Station at 12:45. The landmark is "Statue of the Wings," a statue of a lady with open arms. Off we go at 13:00!

2. Ameyoko shopping street
Ameyoko is one of the most popular shopping streets established immediately after WWII. The streets are full of small shops selling clothes, miscellaneous goods, confectioneries, and izakaya bars and the like. Some izakayas come alive even in the daytime. We will visit some famous shops like "Niku no Oyama" and more shops typical in this area.

3. ChouChou POPON Okachimachi
A fun hamburger restaurant where model trains are running through every nook of the restaurant. Not only children but also adults are sure to like it. We will have a large volume hamburger and "train-themed" soft drink. Located on the 8th floor, you can enjoy a nice view of Tokyo. Great place to have a drink at night as well.
4. Creators spots "2k540" and "3331"
Next, we will visit either "2k540 - AKI-OKA ARTISAN" or "3331," both are known as homes of up-and-coming creators. "2k540" is situated underneath the elevated railway tracks of JR, having about 50 of shops dealing with bags, potteries, accessories, and cafes. "3331" was established by renovating a closed junior high school. There are galleries and studios, and sometimes events like Rakugo storytelling are taken place.
5. Akihabara Gachapon Kaikan
Insert some coins and turn the lever. You will get a cute capsule toy called Gachapon. Wait and see what you will get. Gachapon Kaikan has over 400 kinds of Gachapons. Try and get your favorite Gachapon♪
6. Akihabara Radio Center & Radio Kaikan
After WWII ended in 1945, the radio show has been one of the major pastimes in Japan. The radio center was built since there were a lot of people selling the parts of radio in Akihabara. Even after 70 years have passed, they still remain a unique and interesting place selling radio, wireless devices, and electronic parts. Now it gets more popular after the building was remodeled and eateries and anime goods shops opened
7.End of the tour 15:30
How did you like the tour? There is still a lot to see around this area. Why don't you take a walk by yourselves?

*Notes
【Access】
Hirokoji Exit of JR Ueno Station

【Age limit】

・Children younger than 6 years old: Free of charge(Meal expenses may be charged separately. Excluded from the number of participants)
・Children of 6 to 12 years old must be accompanied by parents.

【言語】
English
【Free Wi-FI】 X
【Other notes】
・Tour route
 ①Hirokoji Exit of JR Ueno Sta. ②Ameyoko shopping street ③ChouChou POPON Okachimachi ④Up-and-coming creators' spot in Suehirocho
 ⑤Akihabara Gachapon Kaikan ⑥Akihabara Radio Center ⑦Akihabara Radio Kaikan ⑦Electric Town Gate of JR Akihabara Sta.
・Recommended to have lunch at ChouChou POPON.
・Please show up no later than 12:45. The tour ends at Electric Town Gate of JR Akihabara station at 15:30.
・One interpreter/guide accompanies one group of passengers. Additional staff may be allotted for a group with five or more passengers.
・Included in the tour price:
 Meal at ChouChou POPON, guide and interpretation fee.
・Expenses not included in the tour :
 Your shopping, meal, and drink at other than ChouChou POPON, transportation

【Cancellation policy】
7 to 4 days before the tour date 40% of the tour price

3 days before the tour date to the day of the tour 100% of the tour price

*Right after the online settlement is made, a cancellation fee of 10% will be incurred in case of cancellation.
*The cancellation fee includes handling charges.