Try a real sword or shuriken! Samurai and ninja tour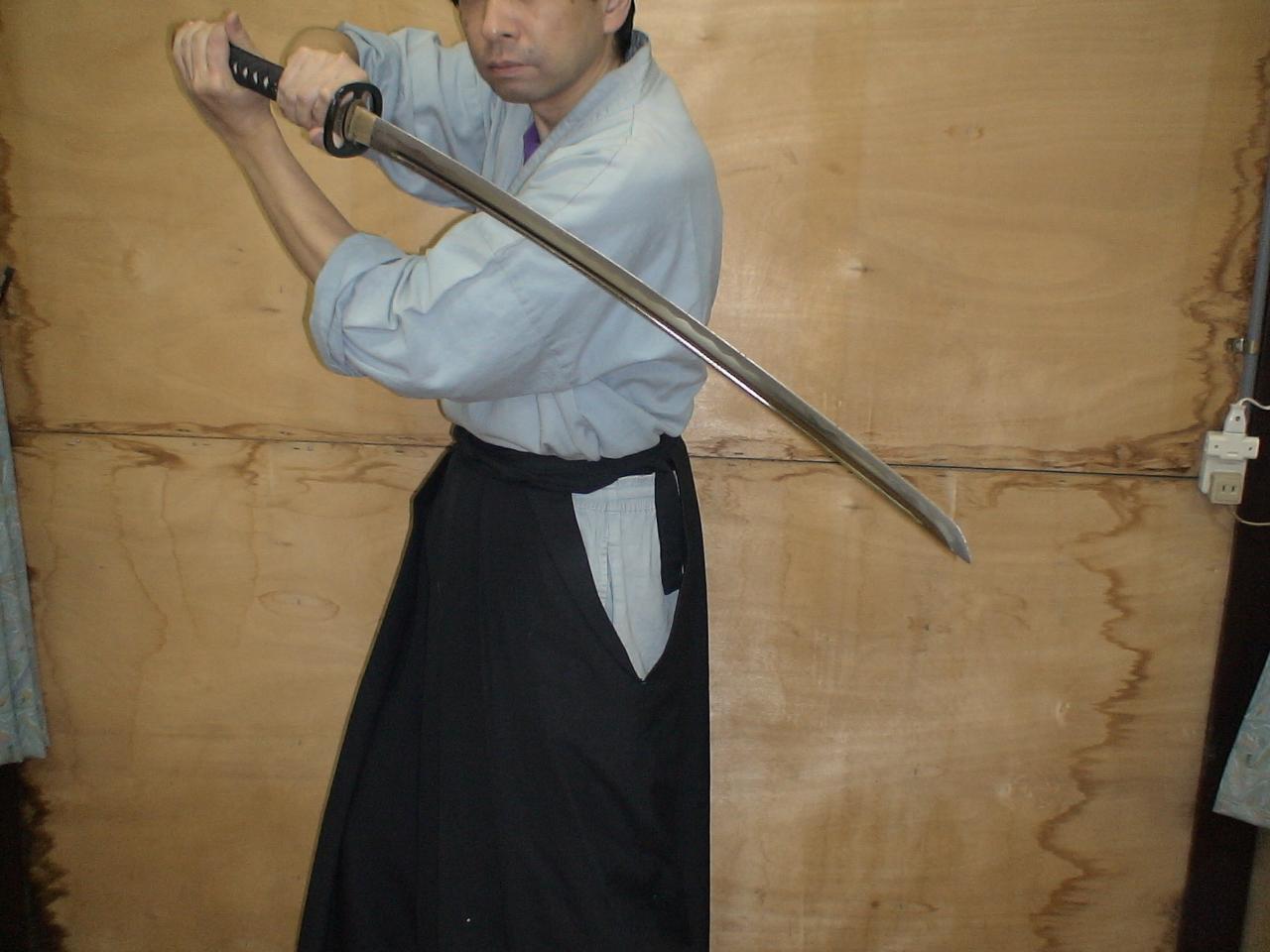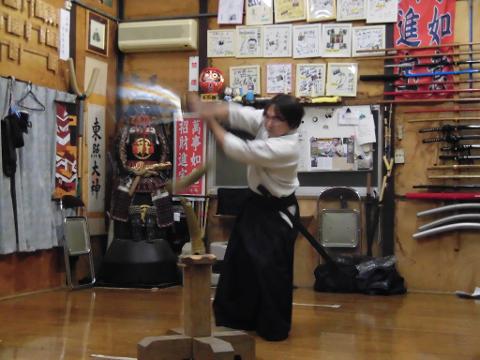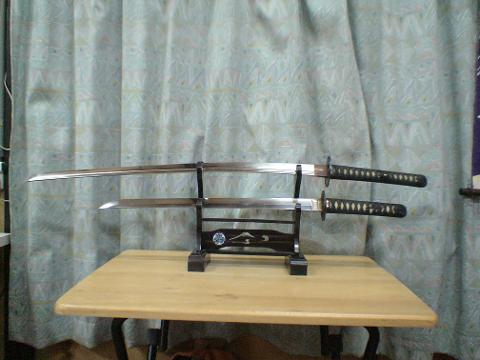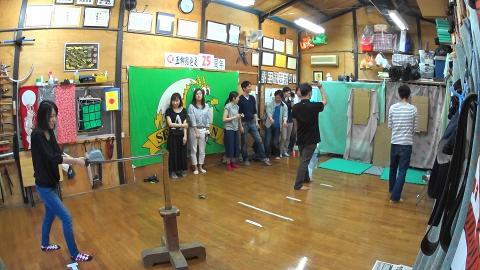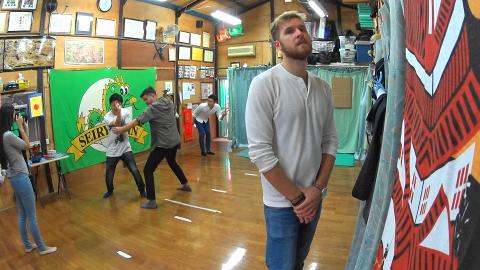 Duration: 90 Minutes (approx.)
Location: Tokyo, JAPAN
Product code: EN-TKO-1025-10250
【Outline】
Samurai and ninja that are also popular abroad. In a dojo in Tokyo you can have a full-fledged material arts experience. You can experience samurai weapons, trying a Japanese sword and throwing shuriken (ninja stars) used by ninja. A completion certificate, a commemorative picture, buying ninja goods, it is a program that will make you fully satisfied.

【Highlights】
A samurai and ninja program that you can enjoy freely
Try using a Japanese sword and throw shuriken (ninja stars)
A plan where you receive a completion certificate, a commemorative picture and where you can buy ninja goods.


【Schedule】
Japanese sword trying→Shuriken throwing→Completion certificate→Picture&Shopping

【Details】
・Try using a Japanese sword
Japanese swords were used by samurai a long time ago but it is now highly valued as a work of art even overseas. This time you will have the experience of slashing through a mat with a real Japanese sword. The opportunities to come in contact with a real Japanese sword are very rare. The instructor will show you carefully how to swing the sword, so even people who do not have material arts experience can experience it safely.
・Shuriken throwing
In the shuriken experience, you can throw real shuriken towards your enemies, from the popular ninja shuriken to bo shuriken which consists of a straight iron or steel spike. Shuriken were originally weapons that were used by ninja but people enjoy throwing shuriken as a sport now. Also in the case of shuriken, the instructor will teach you carefully, so it is also safe for children.
・Completion certificate・Commemorative picture・Shopping
You will get a completion certificate that shows that you participated in a Japanese sword and shuriken experience. In the end you can take a lot of pictures in your favorite pose with a helmet and a sword. When you go back you can boast about it to you family and your friends! Since we have a lot of interesting ninja goods, you can also enjoy shopping right on the spot. It is perfect as a souvenir of this experience!
【Things to note】
Meeting point: Seiryukan [MAP]
4-32-18, Doshida, Nerima-ku, Tokyo

Access:
1.From Narimasu station - 10 minutes by bus
Take Tobu Tojo Line from Ikebukuro and get off at Narimasu station(TJ19).
It takes about 20 minutes by a local train, 10 minutes by Semi Express, Express, or Rapid train. *Rapid Express does not stop at Narimasu.
Leave the station from South exit and move to No. 3 bus stop.
Take Seibu bus 「石02」for Shakujii Koen Kitaguichi.
Get off at Doshida 1-chome.

2. From Hikarigaoka station - 8 minutes by bus
Take Toei Oedo Line and get off at Hikarigaoka(E38). Leave the station from A1 or A3 Exit.
Move to the bus stop in front of the station.
①From No. 3 bus stop, take Seibu bus <Hoya Route> for Hoya-eki-Minamiguchi.
Get off at Doshida 1-chome.
or
②From No. 1 bus stop, take Seibu bus <Doshida Junkan> for Hikarigaoka.
Get off at Doshida 1-chome.

1.&2. From Doshida 1-chome bus stop - 5 minutes on foot.
Go toward the advancing directing of the bus for 60 m.
Turn right at the first intersection (Yasakachugakko Ent.) and walk for 200 m.
Turn right at the first intersection and walk for 130 m along the road.
You will find a house with a banner of the dojo 「正柳館道場」and a sign board with ninja picture.
At the back of the house, you will find the dojo building with a blue roof.


Language support:Japanese

Included : Samurai and Ninja experience
Participation requirements : 13 years of age and over

Free Wi-Fi:×

Other things to note:
Accompanied children can enjoy shuriken, bow and arrow, blowgun, and more.
This is all safe and free of charge during the experience


【Trivia】
The three highlights of the sword are [Sugata] pointing to the shape of the sword, [Hamon] which means a blade pattern with text that can be made in the hardening process and [Jigane ] meaning the skin -like pattern appearing on the surface of Japanese sword. The point is that you can see the era in which it was created, the school and also the character of the sword immediately. Feel free to observe the Japanese sword with the feeling of appreciating an art object.
【Nearby area introduction】
Narimasu is the stage of the popular works of Koji Seo such as the manga [Fuuka] and [Kimi no iru machi] which also turned into a television animation. Recently the amount of fans that are looking for landscapes that are depicted in manga has been growing and it is called [sacred place pilgrimage]. There are many chain restaurants nearby Narimasu station that are all fast,cheap and delicious. It is also known as the birthplace of Mos Burger, a representative hamburger chain of Japan.
【Cancellation policy】
7 to 4 days before the tour date 40% of the tour price
3 to 2 days before the tour date 60% of the tour price
The day before the tour date, On the day of the tour 100% of the tour price
*Right after the online settlement is made, a cancellation fee of 10% will be incurred in case of cancellation.
*The cancellation fee includes handling charges.