<Kyoto · VR experience! >The latest VR Ninja training experience in a famous shopping street! (2 VR Attractions Plan)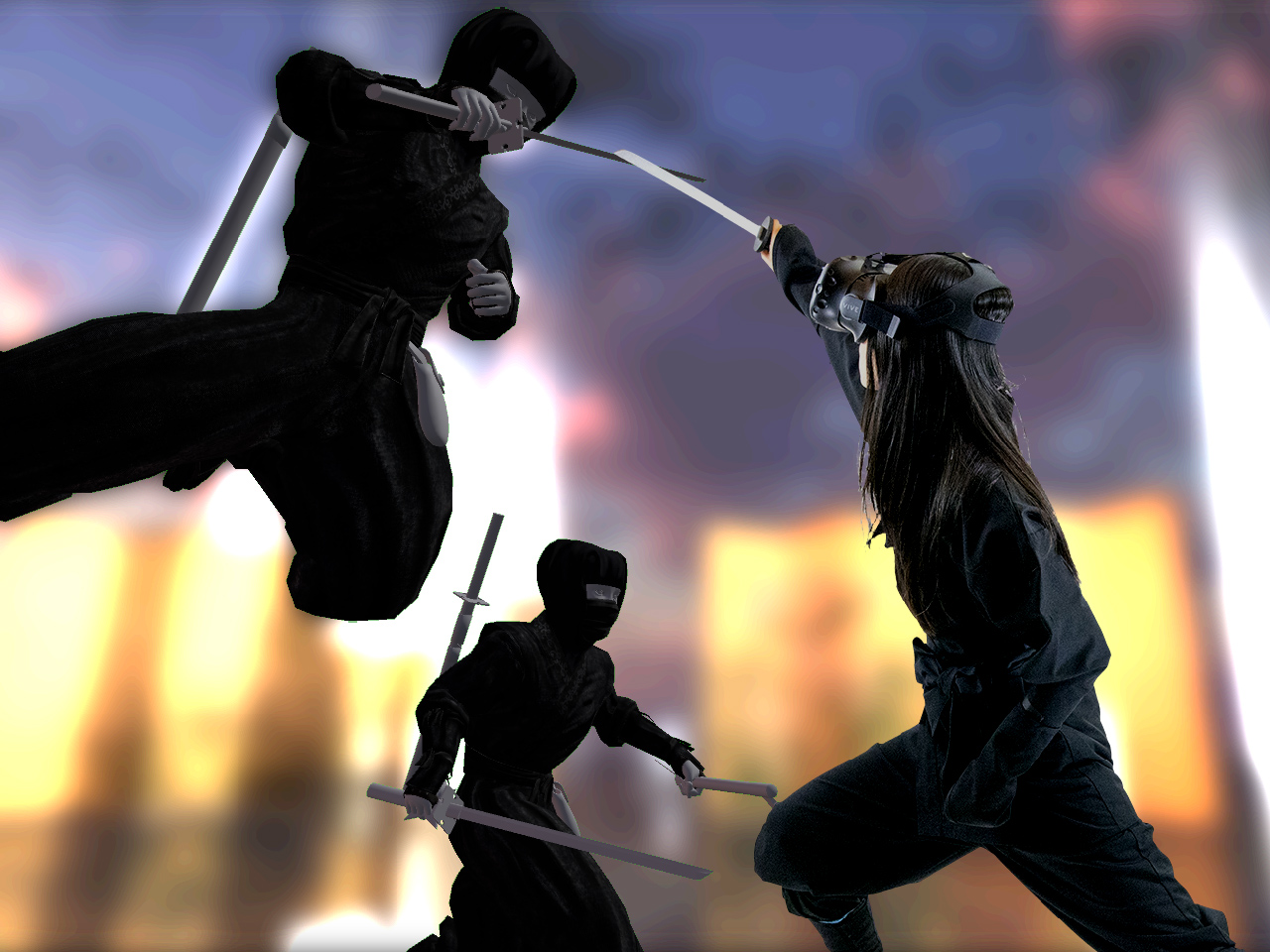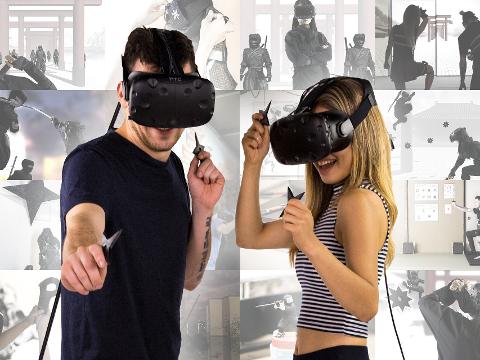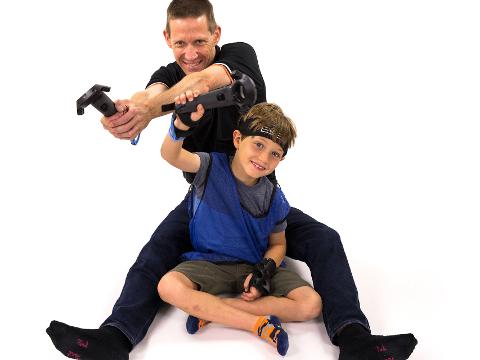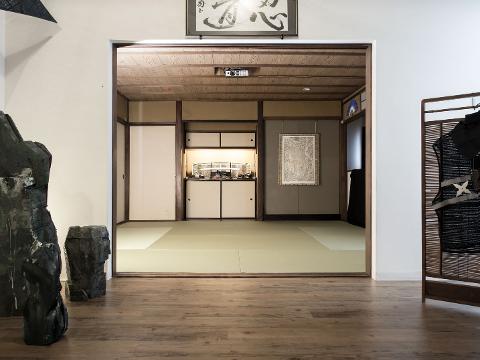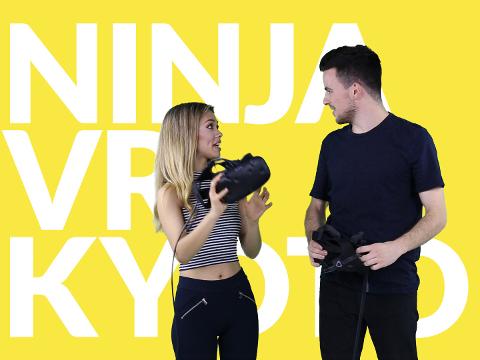 Duration: 1 Hours (approx.)
Location: Kyoto, Kyoto
Product code: EN-KYT-2021-20212
*PLAN NAME
<Kyoto · VR experience! >The latest VR Ninja training experience in a famous shopping street! (2 VR Attractions Plan)
*OUTLINE
【NINJA VR KYOTO】 is the newest VR attraction where you can experience Ninja training in a traditional house in the middle of a rustic shopping street in Kyoto!
The activities include "practical training" such as learning the ninja's [basic actions], actually experiencing and learning about [shuriken throwing] and using a [blowgun]. You will be able to block and dodge the enemy shurikens flying in front your eyes and fend off enemies coming at you by slicing them with the powerful and realistic feeling that VR realizes!
Slice! As if it was real! Experience a new type of thrill and excitement with【VR training version】
The staff will make sure to teach you the basics so you are able to experience the training fully and have fun doing it!
In addition, there are activities for the whole family including children and support for customers from overseas, so please enjoy yourself with peace of mind.
Do it with your friends, lovers, and/or family.
Experience a super real ninja training with the latest VR and make new awesome memories of Kyoto that you can enjoy with everyone!
【NINJA VR KYOTO】 Original Recommendation ★
Feel free to recommend this to those who would like to enjoy the world of ninja! You can enjoy it even for a short time. You can choose your favorite things such as the latest VR experience or practical Ninja training.
● Experiences that can be chosen
① 9 symbolic cuts of Ninjutsu(Kujikiri)
② Shuriken (Ninja stars) throwing
③ Blowgun
④ SHURIKEN VR
⑤ KATANA VR
【VR training】 Enjoy the ultra-realistic Ninja training experiences realized by the latest VR technology.
【Practical training】 You can experience Ninja training such as throwing shurikens and using blowgun at a target.
*PLAN DETAILS

1. Reception 5 minutes
2. Ninja training 30~40 minutes
● Experiences that can be chosen
① 9 symbolic cuts of Ninjutsu(Kujikiri)
② Shuriken (Ninja stars) throwing
③ Blowgun
④ SHURIKEN VR
⑤ KATANA VR
3. Commemorative photo shoot 5 minutes
*NOTES
【Access】
NINJA VR KYOTO(2F, 545 Furukawacho, Higashiyama-ku, Kyoto)
○ On foot or using public transportation

9 minutes on foot from Keihan Sanjo Train Station
3 minutes on foot from Kyoto Municipal Subway Tozai Line Higashiyama Station
3 minutes on foot from Kyoto Municipal Bus Chion-in mae
○ In the case of a car
About 15 minutes from Hanshin Highway No. 8 Kyoto Line Kamogawa West exit
Approximately 25 minutes from the Meishin Highway Kyoto south exit
* There is no private parking lot. Please use any nearby coin parking.
The nearest coin parking is [Times Higashiyama Gion No. 2].
Mon-Fri: 9: 00-22: 00
30 minutes 300JPY Maximum charge is 1,000JPY
〇 Saturday / Sunday / Holiday: 9: 00 ~ 22: 00
15 minutes 200JPY Maximum charge is 1,000JPY
【Language】
English-speaking staff is available
【Free Wi-Fi】
Please contact the staff if you want to use Wi-Fi.
【Age limit】
Age 5 and over
※VR experience for KIDS is available for children aged 12 or younger.
※Children aged 15 or younger should be accompanied by a guardian.
【Included】
Experience fee / costume cost / material cost / rental fee / tax
【Excluded】
Children aged 12 or younger cannot experience VR activities for adults using HMD (head-mounted display)
【Other notes】
※ Signs in the facility and instructions for activities are written English.
※ Commemorative photo shooting is possible with original Ninja costume.
※There are many famous sightseeing spots such as Shirakawa Ipponbashi Bridge, Chion-in Temple, Heian Jingu Shrine, Yasaka Shrine etc. within a 10-minute walk!
※ It is a 3-minute walk from the nearest station. The station is connected to a covered shopping street. You won't get wet even if it rains.
※We recommend wearing comfortable clothes which are easy to move in.
※Participants under the effect of alcohol or those who are judged unsafe to partake will be refused to join any activity.
【Cancellation policy】
7 to 4 days before the tour date 40% of the tour price
3 to 2 days before the tour date 60% of the tour price
The day before the tour date, On the day of the tour 100% of the tour price
*Right after the online settlement is made, a cancellation fee of 10% will be incurred in case of cancellation.
*The cancellation fee includes handling charges.