Eat, Drink, and Enjoy the Scenery on Hiroshima's Luxurious Train Rouge (Groups Only)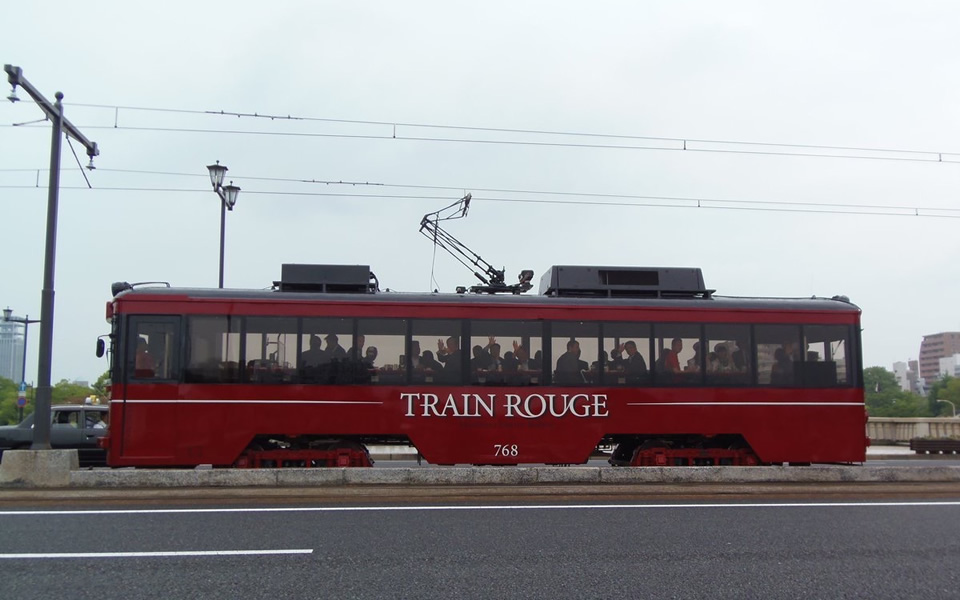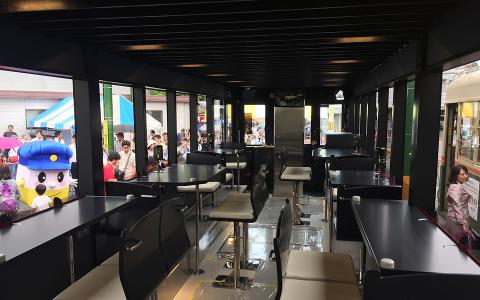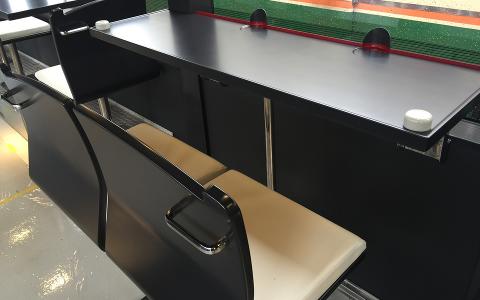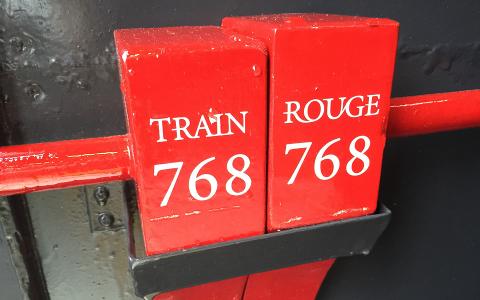 Duration: 100 Minutes (approx.)
Location: Naka-ku, Hiroshima Prefecture
Product code: EN-HSM-4008-40081
【OUTLINE】 

Train Rouge offers an opportunity to eat and drink while exploring Hiroshima in the largest-scale streetcar network in Japan. Three different streetcars are in operation depending on the time of the year. Enjoy delicious food and alcohol while admiring Hiroshima's scenery from your train window.
【Wine Train】 (November to December 2017) We offer specially-made hors d'oeuvres and sparkling wine in the color of Train Rouge as a welcome drink.
【Oden Train】 (December 2017 - March 2018) You can taste a wide variety of Japanese sake with an Oden hot pot.
【Beer Train】 (April - September 2018) A special lunchbox made with local Hiroshima ingredients will be served as a perfect match with the beer.
【SCHEDULE】
Hiroshima Station(19:00 departure)・・・Meals(in the car)・・・Tram(TRAIN ROUGE)・・・HIroshima city center(from the train window)・・・Hiroden nishi Hroshima(breaks and walks)・・・Hiroshima Station(20:40 arrive)
【PRICES】
175,450 JPY(tax included)
【DETAILS】
1. Check-in at Hiroden Hiroshima station → departure.
The reception starts 15 minutes before departure. Welcome to Train Rouge! Once you enter Hiroshima Station, the train's bright red color is hard to miss!
2.Traveling in the Hiroshima city center
Explore the center of Hiroshima while enjoying delicious food and alcohol. Since Train Rouge travels on the road, you will be able to take in Hiroshima's natural, authentic scenery as well.
3.Viewing Hiroshima Peace Memorial Park · Genbaku Dome (Atomic Bomb Dome)
Hiroshima is known worldwide as the location of the Atomic Bomb Dome. The Peace Memorial Park, which is abundant in greenery, and views of the townscape from atop its bridges are also must-see locations.
4.Wait for freshly made meals
Freshly-made meals will be loaded on the streetcar from restaurants along the railroad tracks.
5.Traveling in Hiroshima city, where the past and the present intersect
Train Rouge runs through the city center and into towns where it almost seems like you go back in time to the Japan of the past. You may also be able to catch a glimpse of the daily lives of residents in present-day Hiroshima.
6.Have a break and take a walk at Hiroden Nishi-Hiroshima
You may take a 20-minute break at Nishi-Hiroshima, an area that leads to the popular tourist destination Miyajima.
7. Return to Hiroshima station
After passing by Yokogawa station, the train stops at Nishi-Hiroshima station. Take a break and a walk if you'd like. Train Rouge will then turn back and proceed to Hiroshima station in the opposite direction. Please enjoy a different view from your window!
8.Arrive at Hiroshima Station
The tour ends at Hiroshima station. You may have an after-party in one of the various restaurants near Hiroshima station, or you may continue your sightseeing from Hiroshima Station, as it is conveniently located near many tourist hot-spots.
We hope you have a great time after your journey on Train Rouge!
【THINGS TO NOTE】
Time:100 mins
Least participants:1 person(MAX 26 people)
Meeting Point:Hiroshima station Electric stop 2(Plaza in front of Hiroshima station)
Access:
A 3-minute walk from the South Exit of JR Hiroshima Station
Line No. 2 at "Hiroden" Hiroshima Electric Railway station
(Hiroden station is located in the square in front of the South Exit of JR Hiroshima Station)
(TRAIN ROUGE will arrive at Line No. 2 of "Hiroden" Hiroshima Station.
(Staff carrying a sign that says "TRAIN ROUGE" are waiting to show you the way to the reception.)
Tour conductor for 24 hours:none

Accompanying National Government Licensed Guide Interpreter or Local Licensed Guide Interpreter:none

Language support:Japanese

Meals:Yes (morning:none/lunch:none/dinner:included)
Age Limit:None (For a child who can sit in a chair and eat, the adult rate will apply )
Included:All-you-can-drink alcohol and soft drinks, special hors d'oeuvres
Special support:Please contact us for allergy / religious correspondence
Toilet:×
Free wi-fi:×
Additional Notes:
・Wine (red · white), Kirin Ichibanshibori beer, Chuhai (Hyoketsu lemon ·Hyoketsu grapefruit), soft drinks, etc. are served on an all-you-can-drink basis.
・During the respective periods, TRAIN ROUGE is operated daily.
"Wine Train" from 2017.10.1 to 2017.11.30
"Oden Train" from 2017.12.1 to 2018.3.31
"Beer Train" from 2018.4.1 to 2018.9.30
・Feel free to bring in food and drink
(Please refrain from bringing in those that may disturb the operation of the streetcar )
・Cancellation after reservation will incur a cancellation fee.
・This is a charter operation between normal operations. Please be on time for the meeting time and the boarding time.
・You cannot get off at stations other than Hiroshima and Nishi-Hiroshima.
・There is no restroom on the train.
・ A short break is taken at Hirodeni Nishi-Hiroshima Station (about 20 minutes).
・ Feel free to bring in drinks and snacks. ※ However, please refrain from bringing raw food that may cause food poisoning, food that requires fire for cooking, food with a strong smell; as they may disturb the operation of the train.
・Please do not bring out beer mugs or glasses when you leave.
・ Smoking is prohibited inside the train or at the Hiroden stations.
・ Alcoholic drinks are not offered to those who drive a car or minors younger than 20.
・ Drinking alcohol during pregnancy or the lactation period could have an adverse effect on the growth of baby or fetus.
・ We may take pictures of the events in order to use the images for our advertisement.
・In the case of bad weather such as a typhoon or an accident, the operation may be terminated.
・Please contact Attractive JAPAN for inquires if you need support for food allergies and for religious reasons.


【COMAPNY NAME】

TRAIN ROUGE


【CANCELLATION POLICY】
10 to 8 days before the departure date of the tour 20%
7 to 2 days before the departure date of the tour 30%
The day before the departure date of the tour 40%
On the day of the departure date of the tour 50%
After the tour departed, No show 100%
【TOUR TERMS AND CONDITIONS】
Before booking the tour, please confirm the Tour Terms & Conditions and save the document.
Check [TOUR TERMS AND CONDITIONS](Japanese)

【TOUR PLANNER AND CONDUCTOR】
Regional Branding Institute Co., Ltd.
Aqua Terrace UⅡ Bldg. 8F, 2-20-3 Kaminarimon, Taito-ku, Tokyo, 111-0034
Travel Agency registered with a Tokyo Governor 2-7547
A regular member of All Nippon Travel Agents Association