Scent bag making workshop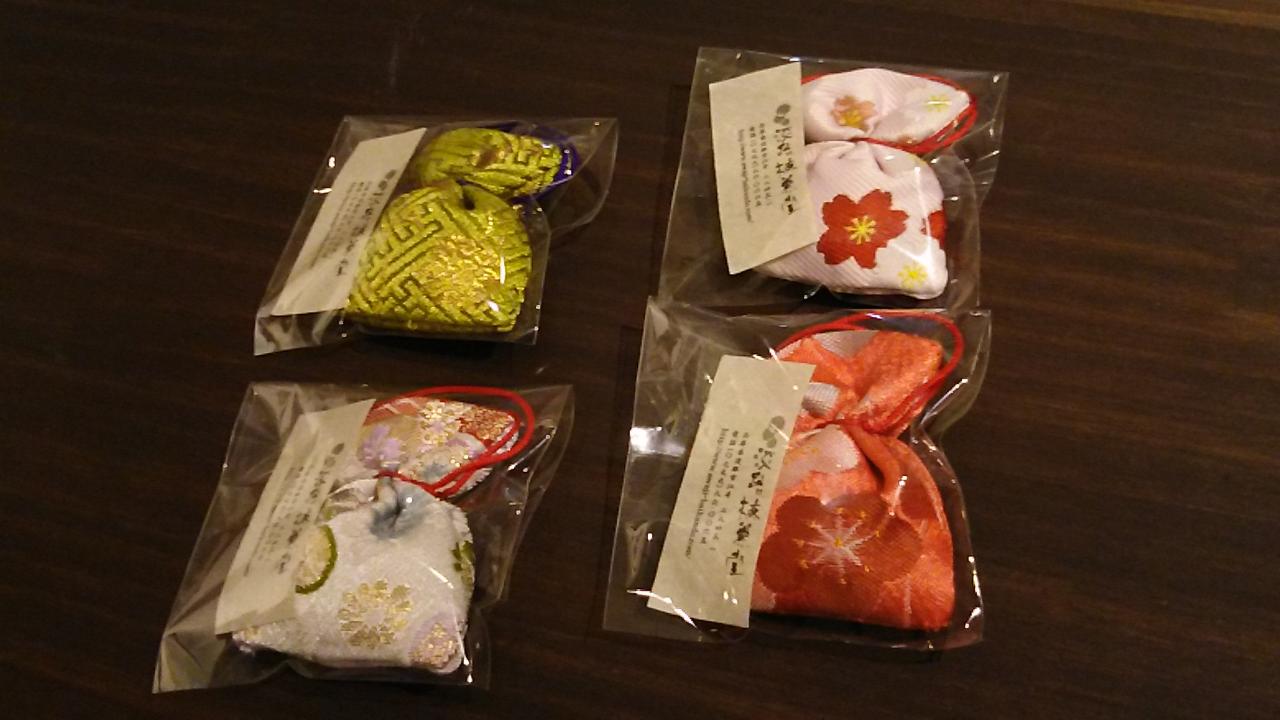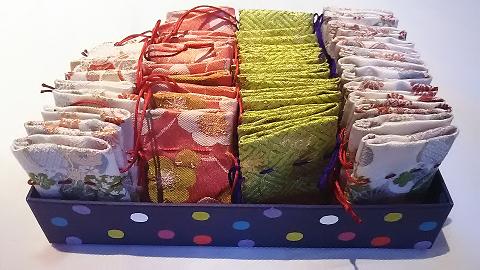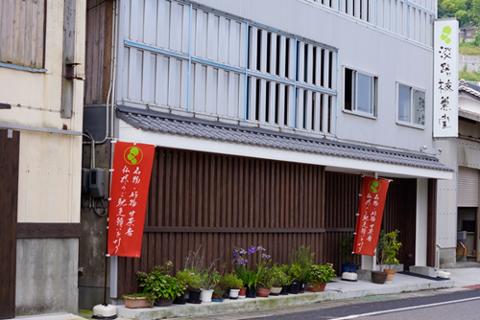 Duration: 30 Minutes (approx.)
Location: Awaji City, Hyogo Prefecture
Product code: EN-HYG-7009-70093
*PLAN NAME

Scent bag making workshop

*OUTLINE

Scent bag making workshop! Enjoy carrying your favorite fragrance with you anywhere you go♪
Around the 6th century, incense was introduced to Japan along with Buddhism. Why don't you enjoy making incense in Awaji Island, which produces the most incense in Japan? You can make your original scent bag by mixing your favorite fragrances and putting it in Kinchaku, a Japanese-style drawstring bag♪ The size of the bag is suitable for carrying about with you, so you can feel relaxed with the fragrance when you are tired.
*PLAN DETAILS

1. Enjoy making incense in Awaji Island!
Around the 6th century, incense was introduced into Japan along with Buddhism. Incense also means the art of incense-burning. We can enjoy smelling its natural fragrance produced by burning an aromatic tree, such as 'kyara'(aloeswood ), 'jinko'(agarwood )and 'byakudan' (sandalwood). At that time when incense was brought into Japan, the purpose of using incense was to purify a human body and drive away something evil, so it had a religious meaning. Later, incense came to be used by ordinary people in their daily life. And nowadays people often use it as part of aromatherapy for the purpose of relaxing themselves and getting rid of their stress.
2. Choose your favorite Kinchaku bag made of Nishijin-ori textile fabric!
Nishijin-ori, which has been produced for about 1,500 years in Kyoto, is a famous textile fabric. First, you can choose your favorite Nishijin-ori Kinchaku from alternatives with a wide variety of colors and patterns. Enjoy choosing traditional patterns and fabrics of Nishijin-ori.
3. Mix your favorite fragrances!
We provide eight kinds of fragrances. You can choose a fragrance you like from the choices. Of course, you can mix some of your favorite ones! What is the fragrance of the sea? What about a forest or the sky? It would be a lot of fun to think about a theme for the scent bag♪ Enjoy creating your favorite fragrance. After your favorite fragrance is decided, put the fragrance into the scent bag and close the bag.
4. Take your scent bag home with you!
Now you have got your favorite scent bag♪ It is a fashionable and compact bag, so you can carry it anywhere you go. Your favorite fragrance from the bag makes you feel relaxed anytime. It is also great for a souvenir.
We really look forward to your next visit!
*NOTES
【Access】
2738-2, Ei, Awaji City, Hyogo Prefecture 656-1531

1. Take JR Tokaido Line(Kobe Line) at Kobe station and get off at Sannomiya station.
2. Take Sannomiya - Nishiura Line (Awaji Kotsu highway bus) from Sannomiya station and get off at Ei bus stop. (It takes about 65 minutes)
3. 2 minutes walk from Ei bus stop.
【Age Requirement】
5 years old and over
【Additional Notes】

Please be dressed casually, because your clothes might get dirty while making incense.
*Cancellation Policy
7 to 4 days before the tour date 40% of the tour price
3 to 2 days before the tour date 60% of the tour price
The day before the tour date, On the day of the tour 100% of the tour price
※Right after the online settlement is made, a cancellation fee of 10% will be
 incurred in case of cancellation.
※The cancellation fee includes handling charges.