Guided Trekking Tour in Miyajima, the Island of Gods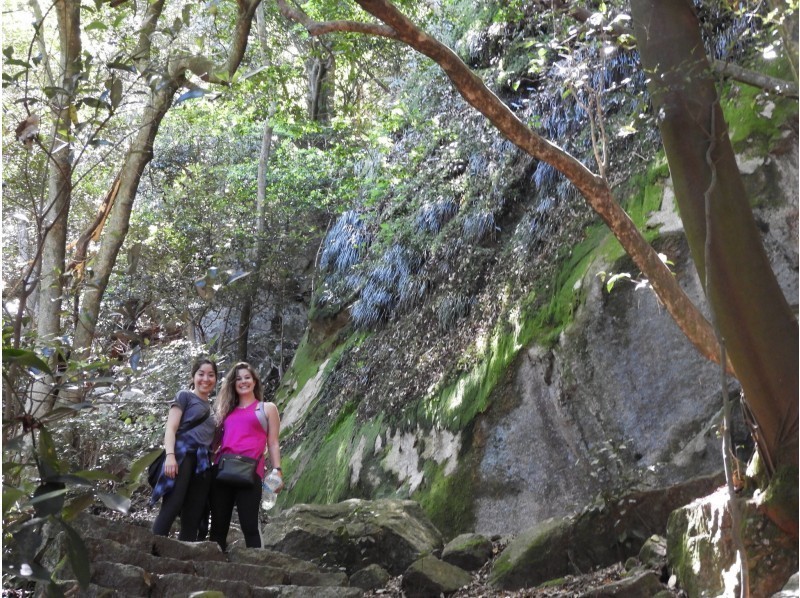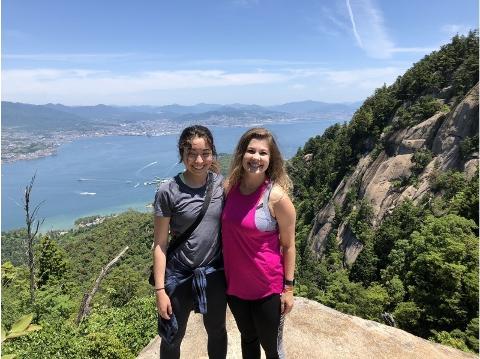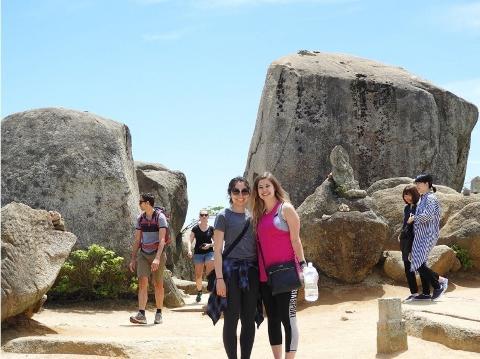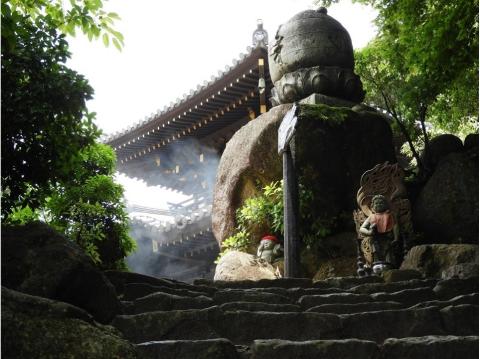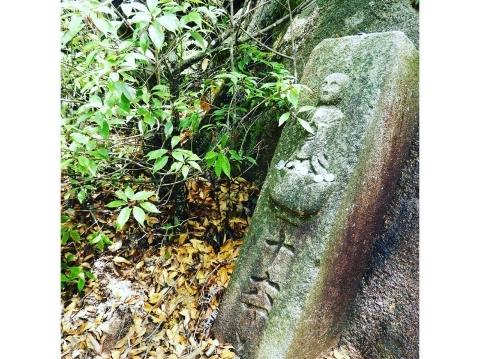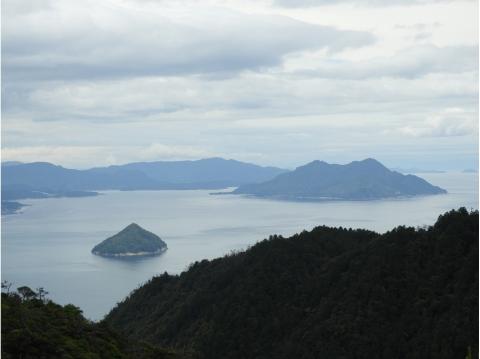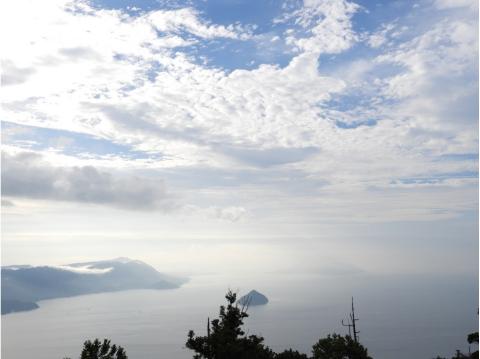 Duration: 5 Hours (approx.)
Location: Hatsukaichi, Hiroshima
Product code: EN-HSM-4017-40173
【OUTLINE】 
Climb a mountain with a local guide in the first climbing tour in Miyajima designed for international travelers.
We will take the Ohmoto course, which we believe is the best among the Mt. Misen climbing courses. You can immerse yourself in nature and enjoy spectacular views along this course. It is approx. 6 km from the ferry terminal to the top of the mountain. We will climb slowly to the altitude of 535 meters in approx. 3 hours. On the trails, there are stone works here and there called chouseki (trail-side stone) which are milestones on the trail. One old chouseki has a guardian deity of children (called Jizo) carved on its body.

Miyama Shrine can be found near the summit of Mt. Misen, which was built as the back shrine of Itsukushima Shrine around 1200 years ago. The summit of Mt. Misen has been worshiped as god's territory. This trail became an entrance path to the shrine since it was founded 1200 years ago. Along the trails covered with primeval forests, there are a variety of Miyajima's unique plants, naturally-formed huge rocks, strange-shaped rocks, and historical landmarks.

There are many spots full of scenic beauty which you will probably want to take pictures of. The Seto Inland Sea is especially picturesque if you look at it from the top of the mountain. Mt. Misen covered with snow and the Seto Inland Sea seen from atop the mountain give you some spectacular scenery in the winter.

<<Feel the history and nature of Miyajima while climbing Mt. Misen on the Ohmoto course>>

Climb the mountain step-by-step with a tour guide and get a sense of why this area is known as god's territory as we walk on the entrance path to Miyama Shrine.

The interval of trail-side stones marks every 109 meters. So, as you climb the mountain, you will realize that you are getting closer and closer to a holy place.
<<Ever-Burning Holy Fire Hall (Kiezu no Reika Dou)>>

In the Holy Fire Hall near the summit, a fire has been burning day and night for 1200 years. It is called an ever-burning fire, as the original fire has never been put out.

This fire is one of the original fires for the Peace Flame in Hiroshima Peace Memorial Park.
They say the hot water, boiled in the big tea-kettle with a fire in this Ever-Burning Holy Fire Hall, is holy water and is good for all kinds of diseases. One cup of hot water will heal your tired body.  

【HIGHLIGHTS】
This is the first local-guided trekking experience in Miyajima.
Enjoy the story of the sacred island where god has existed from ancient times and primitive nature.
Walk the Ohmoto Course, which has some of the richest nature and most stunning views of all the courses.
Visit Miyama shrine, which was built 1,200 years ago.
A local guide will take you to see amazing seasonal scenery.
【DETAILS】
1. Welcome!
We will give a simple briefing. Please listen!
2. Start climbing the mountain
On this tour, we will pass by stone Buddha statues, the Fuji Rock, the Kazefuki Rock, the Daishi Hall, Iwaya Daishi, the Deva Gate, and the observation deck to head for the summit.
You will be able to feel and touch the nature and culture of Miyajima in many ways on this trip.
3. Lunch
We will arrive at the summit around 13:00 and then have lunch. Lunch will taste even better when you are surrounded by beautiful scenery!
4. Touring
We will take a look around Misen Shrine, Misen Main Hall, and the Holy Fire Hall where an ever-burning fire has been burning for 1200 years. Then, we will head for Shishiiwa Station where the ropeway service is available.
5. Ropeway ride
After we arrive at Shishiiwa Station, we will take a ropeway around 14:15 and get off at Momijidani Station.
6. The end of the tour
Upon arrival at Momijidani Station, we will take a group picture, and the tour ends at the station. We look forward to seeing you again!
【THINGS TO NOTE】
Meeting point: Lobby at the ferry terminal of Miyajima side [MAP]
Address: Miyajimacho, Hatsukaichi-shi, Hiroshima
Access:
JR Hiroshima Sta. (Take JR Sanyo Main Line going to Iwakuni) → JR Miyajimaguchi Sta. (25 min)
1. Exit from "Hiroden-miyajima-guchi"
2. Go to Miyajima Matsudai Kisen ferry terminal
3. Purchase a ferry ticket at the ticket office or ticket-vending machine
4. Board a ferry from the boarding gate
5. Get off a ferry after arriving Miyajima and meet at the lobby
※We will pick up customers staying in a hotel in Miyajima.       
Age Limit: 12~65 years of age * No age limit for those who take exercise on a daily basis or who are healthy and physically strong
Language: Japanese, English
Included:
・Mountain guide fee
・insurance
Not Included
・Lunch
・Miyajima Ropeway one-way ticket (1,000 yen/person) when you climb down the mountain, ferry boat fare
Additional Notes
・Time of meeting: 9:45
・What to wear:
 - Easy-to-move clothes
 - Long pants are preferable. (Jeans are not recommended)
 * Contact us for more details as the best outfit differs in season and weather.
 - Easy-to-walk shoes for the mountain (such as trekking shoes)
What to bring:
・Lunch
・drink (500ml bottle)
・rain gears
・sweets (such as candies and chocolate)
 * We will prepare rain gear (raincoat) for you.
Please refrain from smoking while climbing the mountain.
Please do not join the tour if you are pregnant.
For the safety of the participant, please notify Attractive JAPAN in advance if you have any chronic disease or have had a major operation.


【HEALTH AND SAFETY MEASURES】

・Wheelchairs are accessible.
・Wheelchairs are accessible for all transportation.
・Strollers are accessible.
・Service animals are allowed.
・Not recommended for travelers with back problems.
【CANCEL POLICY】
7 to 4 days before the tour date 40% of the tour price
3 to 2 days before the tour date 60% of the tour price
The day before the tour date, On the day of the tour 100% of the tour price
※Right after the online settlement is made, a cancellation fee of 10% will be incurred in case of cancellation.
※The cancellation fee includes handling charges.