Tea Ceremony at a Samurai Residence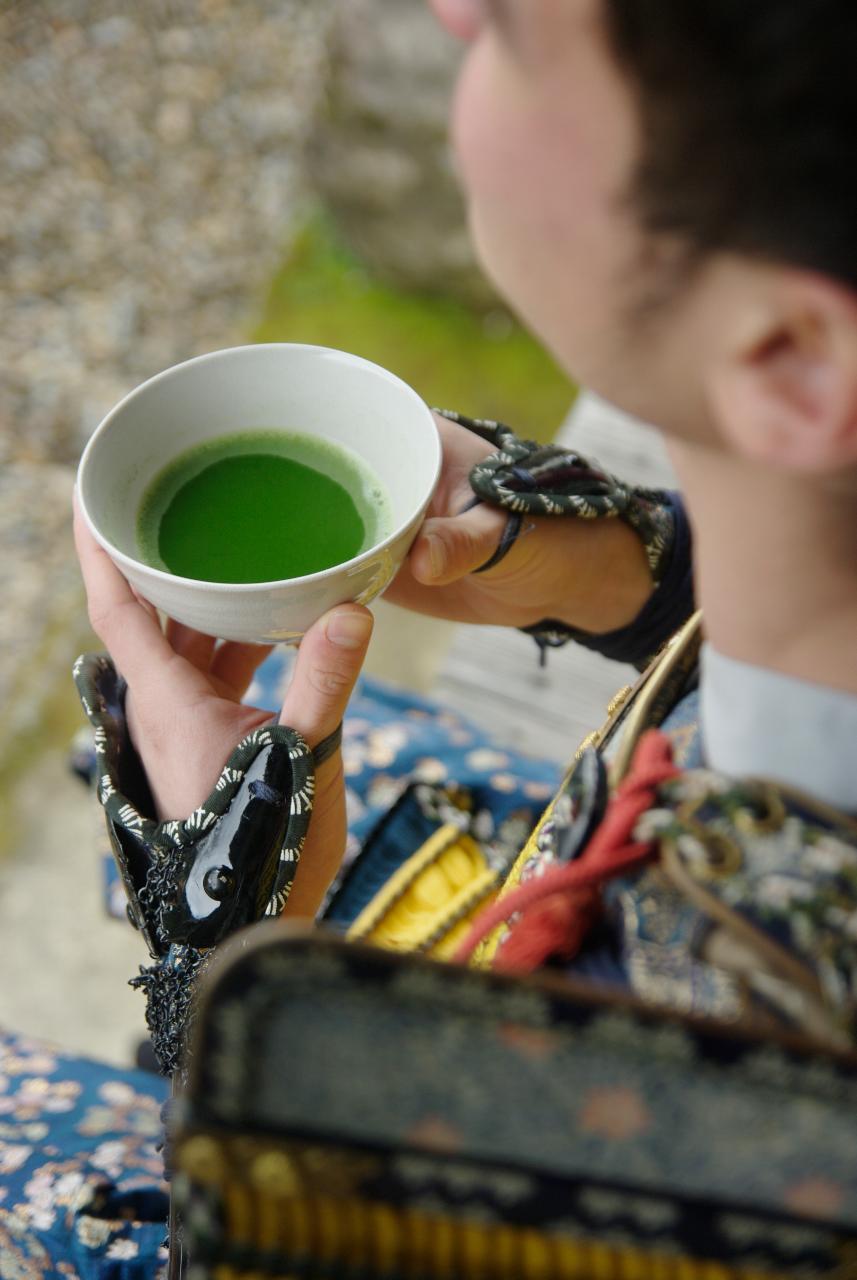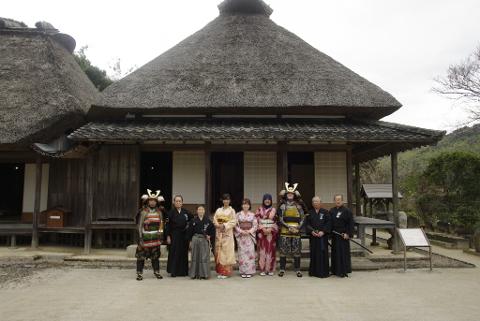 Duration: 1 Hours (approx.)
Location: 薩摩川内市, 鹿児島県
Product code: EN-KGS-7022-70220
【OUTLINE】
Don't just experience any tea ceremony program. Come to the Iriki-Fumoto Samurai Residences which is designated as one of the Preservations Districts for Groups of Traditional Buildings in Japan due to its history of 800 years. During your experience, you will learn the Japanese spirit of harmony (known as Wa) and traditional manners through the tea ceremony.
Dive into Japanese culture and enjoy delicious matcha while doing it!
【DETAILS】
Please select your start time in the box on the upper right.
1.Enter the tea room from Nijiriguchi, the crawl-in entrance
The entrance of the tea room is called Nijiriguchi or crawl-in entrance, created by the most famous master of tea ceremony, Sen no Rikyu. Nijiriguchi is so small that even a person of high rank should lower his head to pass through the Nijiriguchi. It reflects the idea that all men are equal in the tea room.
2.Manners of tea ceremony
Each manner of tea ceremony has meaning and the instructor will explain them one by one. After you enjoy your matcha with a traditional Japanese confection served by the instructor, it will be your turn to make a bowl of matcha tea.
3.Wagashi - Japanese confection
Before tea is made, a traditional Japanese confection is served to you. Your wagashi will be served on a piece of Japanese tissue paper, be sure to cut it into easy-to-eat sizes and savor the taste.
4.Fukusa - tea cloth
The act of folding fukusa (tea cloth) before cleaning the utensils is called fukusa wo sabaku.
The essence of the tea ceremony is related to the teachings of Buddhism (zen) and Chinese yin and yang philosophy.
The manner called shiho sabaki done to clean important tea utensils such as the tea container has a meaning of purifying the four directions of the tea room.
5.Matcha green tea
Tea leaves for matcha are grown covered by reed screens and straw to protect the leaves from direct sunshine.
Young leaves are steamed and dried. Then leaves, veins removed, are grounded by so-called chausu (a set of millstones for tea leaves.)
Kept away from direct sunshine, tea leaves grow thinner and the body and flavor would increase.
Koicha (full-flavored tea) is made with three spoonfuls of powdered green tea using chashaku (bamboo whisk) and a smaller quantity of hot water. Usucha (weak-flavored tea) is made with half the amount of powdered green tea used for koicha and a little more hot water.
6.How to drink matcha
Once your tea is served, put the bowl in the palm of your left hand, hold it with your right hand, and turn it twice clockwise. It is to avoid the front face of the bowl from being put to your lips. Drink the tea slowly with 3 to 4 sips. Please don't hesitate to make a slurping noise when you take the last swig of the tea as it is a sign that you enjoyed your tea.


【THINGS TO NOTE】
Duration:1 hour
Meeting point: Former Masuda Residence (Important Cultural Property) located in the Iriki Samurai Residences [MAP]
〒 895-1402 Irikicho Uranomyo, Satsumasendai-shi, Kagoshima
Access:25 minutes by car from JR Sendai Station
Minimum number of participants:3 people
Language support: Japanese, English
【HEALTH AND SAFETY MEASURES】
・Face masks required for travelers in public areas
・Face masks required for guides in public areas
・Hand sanitizer available to travelers and staff
・Social distancing enforced throughout the experience
・Regularly sanitized high-traffic areas
・Gear/equipment sanitized between uses
・Guides required to regularly wash hands
・Regular temperature checks for staff
・Temperature checks for travelers upon arrival
【CANCELLATION POLICY】
7 to 4 days before the tour date 40% of the tour price
3 to 2 days before the tour date 60% of the tour price
The day before the tour date, on the day of the tour 100% of the tour price
※Right after the online settlement is made, a cancellation fee of 10% will be incurred in case of cancellation.
※The cancellation fee includes handling charges.