Experience the traditional Japanese wedding ceremony (worship at the shrine and tea ceremony in the authentic tea room) with a mutsugiri photo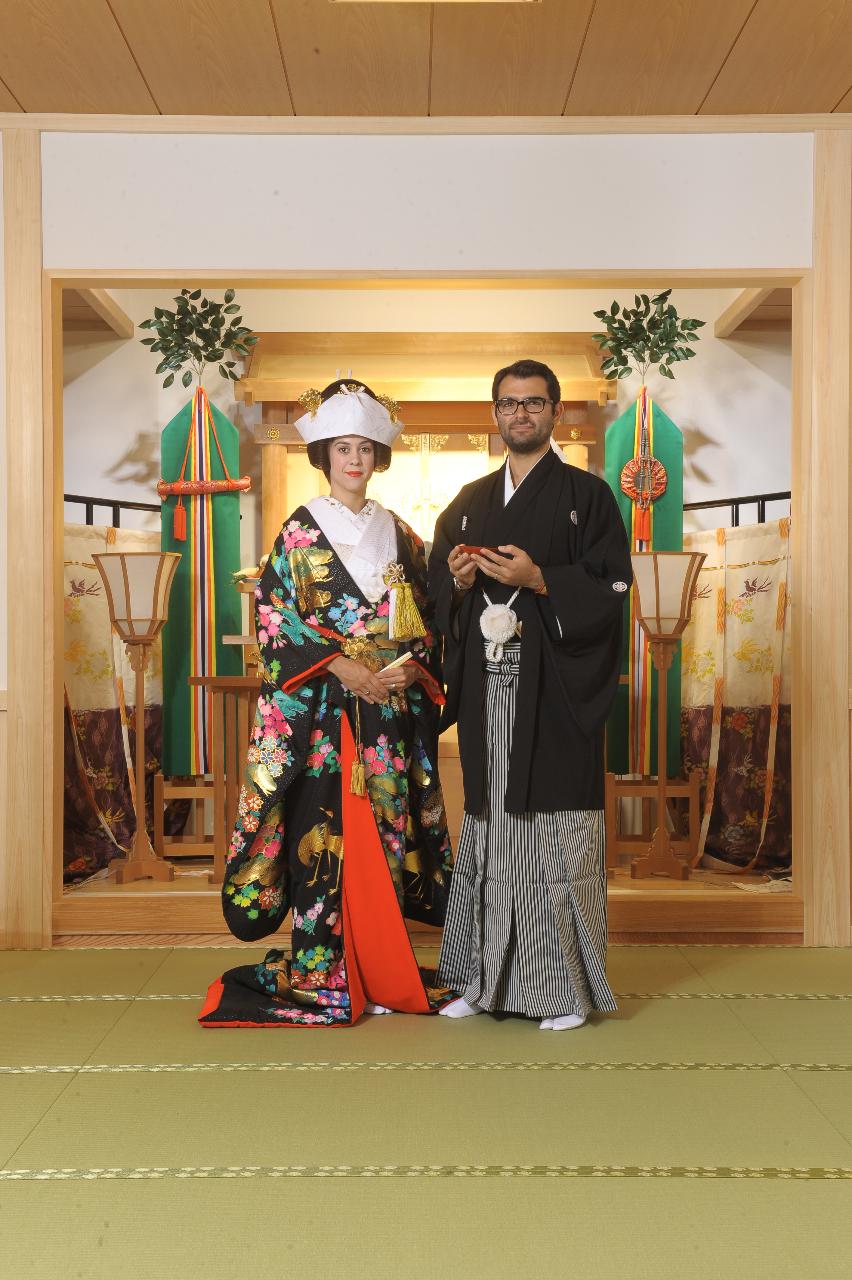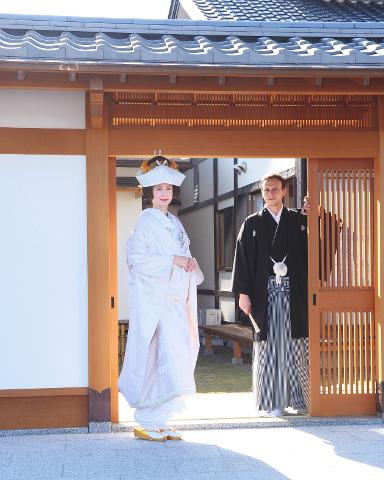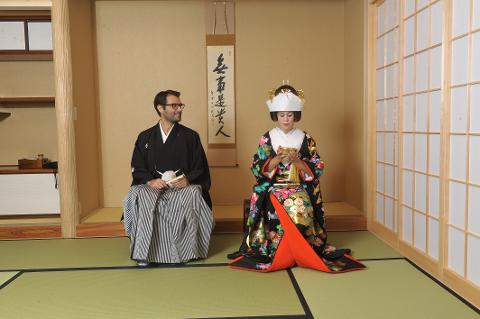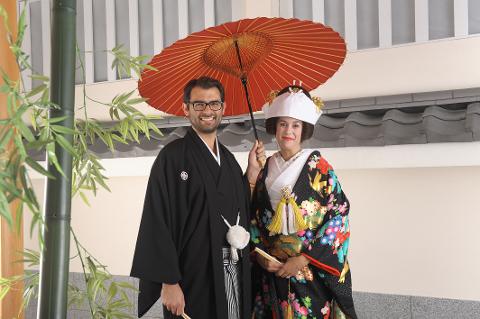 Duration: 3 Hours (approx.)
Location: 木更津市, 千葉県
Product code: EN-CHB-7030-70301
【OUTLINE】
Yuzen-zome is one of the typical Japanese methods of dyeing cloth.
You can choose your favorite one from 200 Kimonos such as authentic hand-drawn
Yuzen created by skilled craftsmen one by one over three years.
Experience the worship manners at the holy shine of dark and light perceived by the five senses.
And have a tea ceremony in the authentic tea room with Nijiriguchi, the crawl-in entrance.



【SCHEDULE】
Choose from two start times, 10:00 or 13:00
[10:00 / 13:00] check-in・choose costumes
[10:30 / 13:30] makeup・hair-do ・dressing
[11:30 / 14:30] photo shoot
[12:00 / 15:00] tea ceremony  
[13:00 / 16:00] the end
【DETAILS】
1. Welcome to Sharakukan! 
Please register at the reception. A briefing on the schedule of the day will be given.
2. Fitting session 
Choose your favorite bridal costume from 200 costumes.
3. Dressing 
The bride will wear a traditional Japanese coiffure called Bunkintakashimada, make-up, and bridal robe called Uchikake. The gloom will wear Montsuki-hakama (formal kimono with family crest symbol with a separated skirt).
4. Worship at the shrine and photo session 
Hold the wedding ceremony at the shrine, followed by a photo session.
5. Tea ceremony experience
Lean how to drink Matcha tea in the authentic tea room with crawl-in entrance.
6. Change your clothes 


【THINGS TO NOTE】
Time:3 hours
Meeting point:SHARAKUKAN [MAP]
Chuo 1-16-22,Kisarazu,Chiba
Access:
(Access by train)
7 minutes walk from West Exit of Kisarazu Station on JR Uchibo Line
(Access by bus)
Take Express Bus from Yaesu Exit of Tokyo Station to Kisarazu Station
7 minutes walk from West Exit of Kisarazu Station
Minimum number of participants:2 people

Language support:easy English
Included:
・Costumes(bridal robe ・clothing decorated with family crest)
・wig
・accessories
・hair setting for the bride
・makeup
・dressing for the bride
・dressing for the gloom
・photo
・tea ceremony
* the size of mutsugiri photo is 203mm X 254mm
Free Wi-Fi:Yes
Options
・Additional photo:14,600 yen/cut
・3D para-para data:14,600 yen
・slide show:14,600 yen
【CANCELLATION POLICY】
7 to 4 days before the tour date 40% of the tour price
3 to 2 days before the tour date 60% of the tour price
The day before the tour date, on the day of the tour 100% of the tour price
※Right after the online settlement is made, a cancellation fee of 10% will be incurred in case of cancellation.
※The cancellation fee includes handling charges.