Tea Ceremony in a architectural masterpiece in Shibamata + Tora-san Museum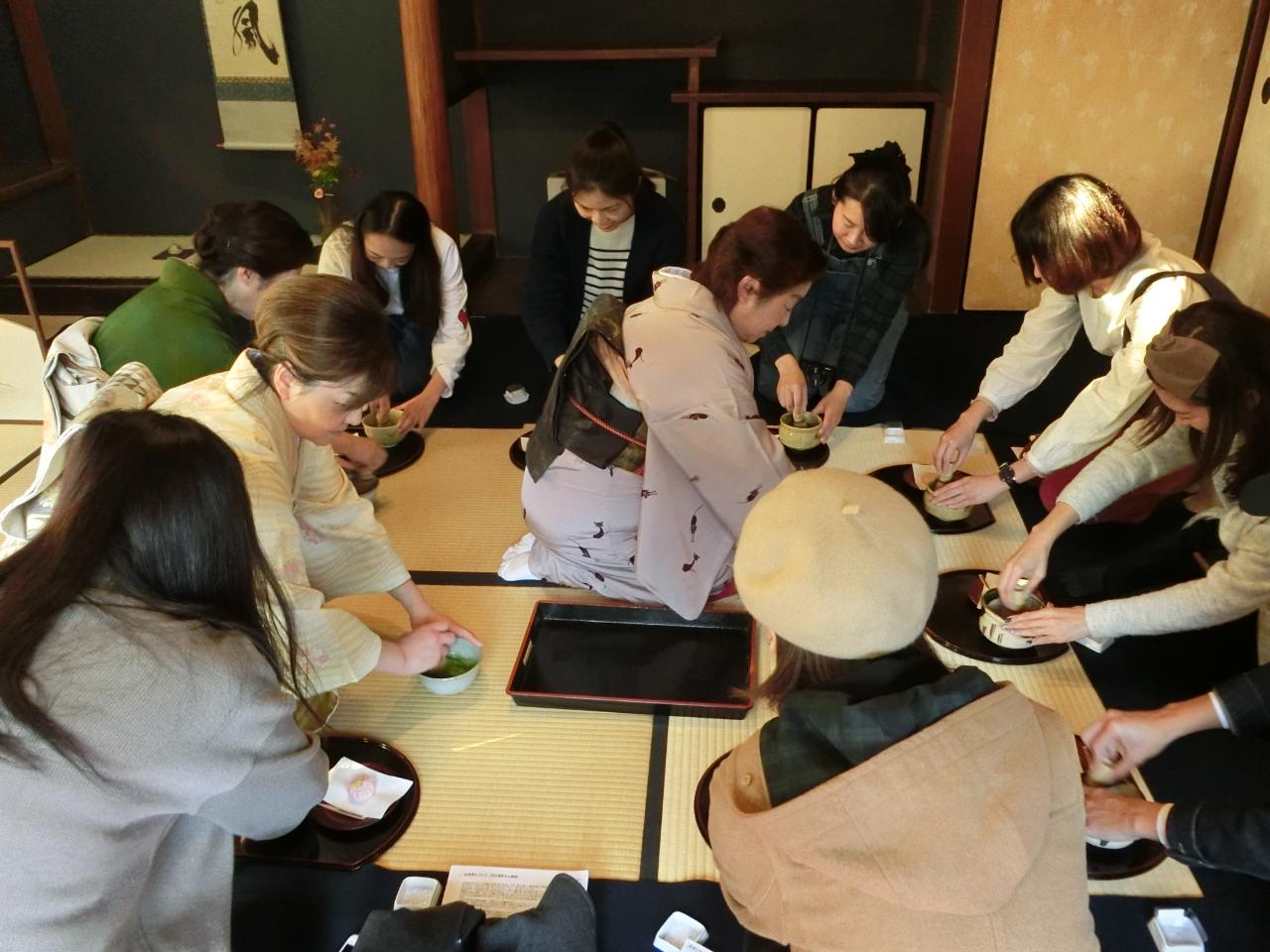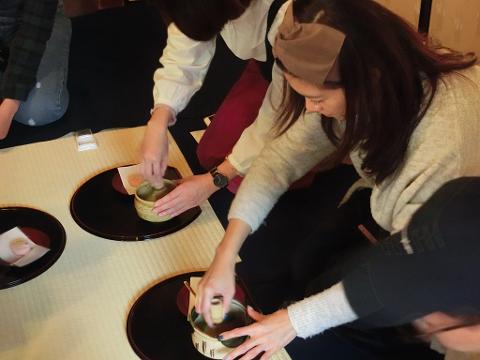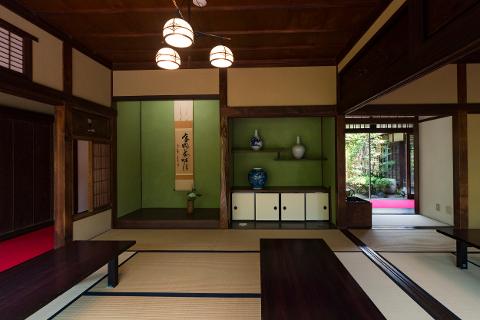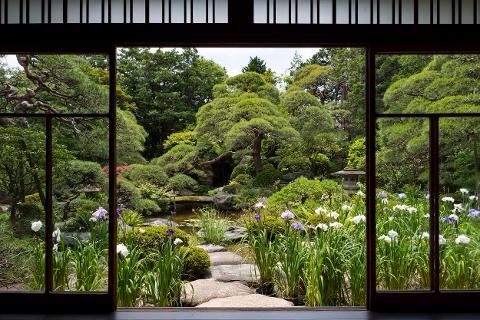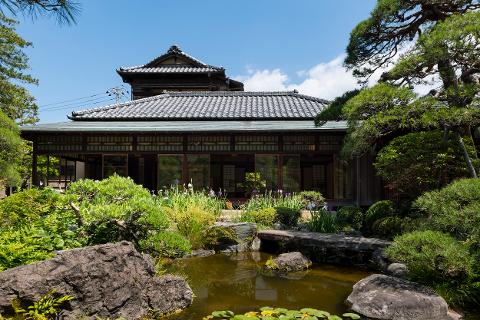 Kesto: 45 Minuutit (noin)
Paikka: Katsushika City , Tokyo
Tuotekoodi: EN-TKO-1047-10470
【OUTLINE】

Experience tea ceremony in a residence registered as a Tangible Cultural Property by Katsushika-ku Ward. The residence was built in the early 20th century in the traditional Japanese style blended with Western style. You can enjoy tea while watching the Japanese garden praised highly overseas. Customers will be carefully attended in English, Chinese and Korean. Free ticket for the Tora-san Museum is included. Get familiar with the popular movie series of 'Otoko wa Tsurai yo' filmed in Shibamata. Why not discover the charm of the movies loved by Japanese people?

【HIGHLIGHTS】
Observe the unique blend of Japanese and Western-style architecture, registered as a Tangible Cultural Property by Katsushika-ku.
Appreciate the elegant Japanese garden ranked high in the Japanese garden ranking by "Sukiya Living" or The Journal of Japanese Gardening, issued in the U.S.
Experience tea ceremony with a support in three languages
Get a free ticket for Tora-san Museum

【SCHEDULE】
Visit→briefing→tea ceremony→end→Tora-san Museum (by yourself)



【DETAILS】
Shibamata, the temple town of Taishakuten and also the location of the movie series of 'Otoko wa Tsurai yo,' is popular as having a friendly local atmosphere. The program is held at the former merchant's residence which contains a unique mix of both Japanese and Western style of architecture and design. It has an excellent Japanese garden that has been ranked in the top 7 in an American journal specializing in Japanese gardens. The place is so popular not only for its garden but also for the warm hospitality of the staff. People can have a relaxing time viewing the garden from the tatatmi room while feeling as if they were at their grandpa's house.
A briefing is given for the international visitors to easily understand the history of the facility and the tea ceremony. Then the instructor will give a demonstration. Now it's your turn to make tea. Customers are attended in English, Chinese and Korean carefully, so even a beginner can enjoy the experience comfortably. Japanese sweets that go well with matcha will be served. You can enjoy tea ceremony in the prime relaxing space.
After the program, why not visit the neighboring Tora-san Museum? The museum houses the actual props and stage sets, an exhibition reproducing the Shibamata town where Tora-san spent his childfood about 60 years ago, and much more to see. Even if you had never seen any of the Tora-san's movies, you might have become a fan of Tora-san by the time you leave.

【THINGS TO NOTE】
Time:45 minutes
Meeting point:YAMAMOTO-TEI 7-19-31, Shibamata, Katsushika-ku, Tokyo
Access:
A 8-minute walk from Shibamata Station on Keisei Kanamachi Line. Located at the back of Taishakuten (Daikyo-ji Temple).
・From Ueno
Take Keisei Main Line from Keisei Ueno Station to Keisei Takasago Station.
Transfer to Keisei Kanamachi Line for Shibamata Station.
・From Asakusa
Take Toei Asakusa Line to Keisei Takasago.
Transfer to Keisei Kanamachi Line for Shibamata Station.
Language support:Japanese,English, Chinese, Korean
Included :Admission to YAMAMOTO-TEI, Tea ceremony, Free ticket to Tora-san Museum
Participation requirements :
Free : Preschool children
Free Wi-Fi :X
Other things to note: It is recommended to make reservation at least two weeks in advance.


【Trivia】
'Otoko wa Tsurai yo' ("It is tough being a man") is a popular movie series of Japan and 48 movies were released from 1969 to 1995. The series hold the Guinness World Record for the longest-running movie series starring a single actor. They drew audiences totaling over 79.5 million people and are still popular. The hero, Tora-san, from Shibamata is a travelling sales person. He meets "Madonna" on his journey and falls in love with her, though he always ends up heartbroken. As he is a person of deep humanity, it is hard to hate him. You will find the bronze statue of Tora-san in front of Shibamata Station. Richard Gere once acted a character modeling Tora-san in a Japanese TV commercial.



【Nearby area introduction】
Take a short walk to the bank of the Edogawa River from the Tora-san Museum, and you will find a river crossing called 'Yagiri no Watashi' which has been operated since the early Edo period (17th century). It is the only surviving traditional boat crossing in Tokyo and it often appeared in novels and popular songs as well as Tora-san's movies. Why not ride in a boat rowed by a boatman in a leisurely way? The fare is 200 yen for one way for approx. 5 minutes. It is recommended you make a round trip as it's convenient to go home from Shibamata Station.
【CANCELLATION POLICY】
7 to 4 days before the tour date: 40% of the tour price
3 to 2 days before the tour date: 60% of the tour price
The day before the tour date/ on the day of the tour: 100% of the tour price
※Right after the online settlement is made, a cancellation fee of 10% will be incurred in case of cancellation.
※The cancellation fee includes handling charges.