Hiroshima's 1,000 Year Old Traditional "Kagura" Performance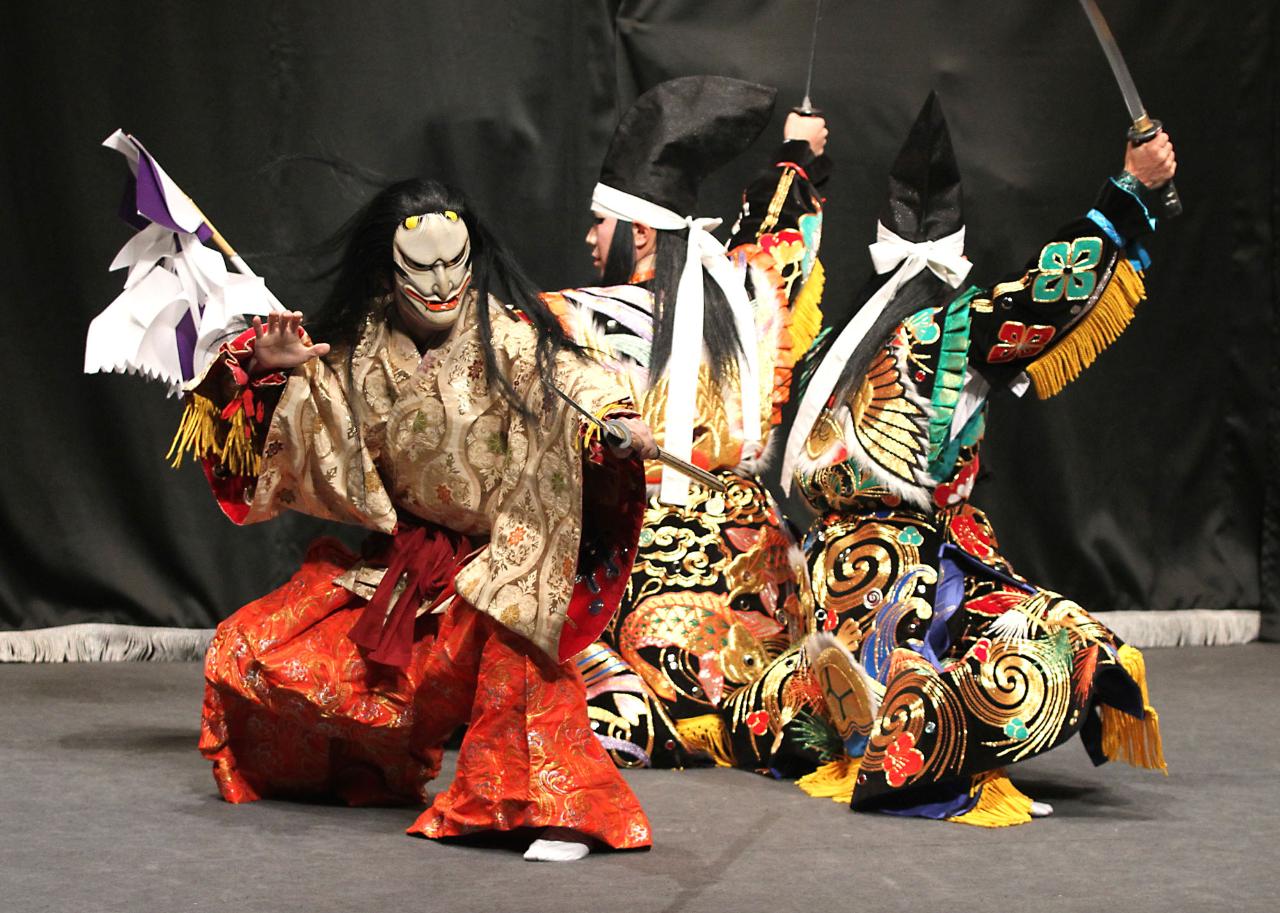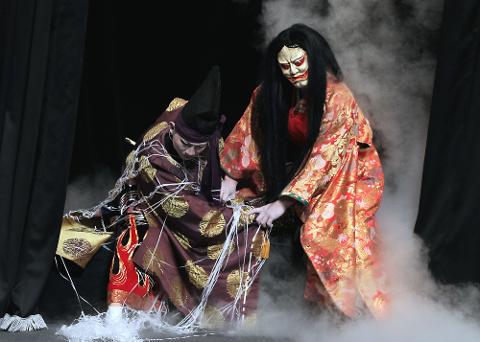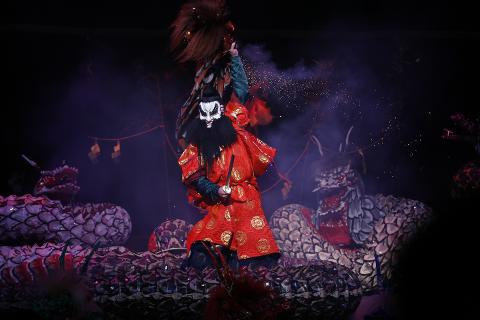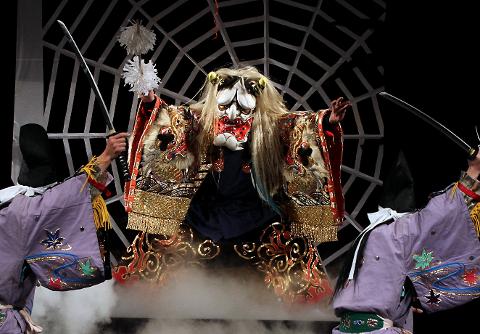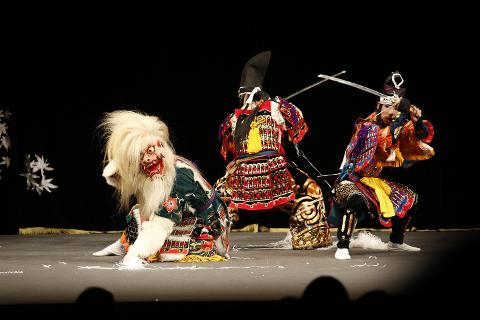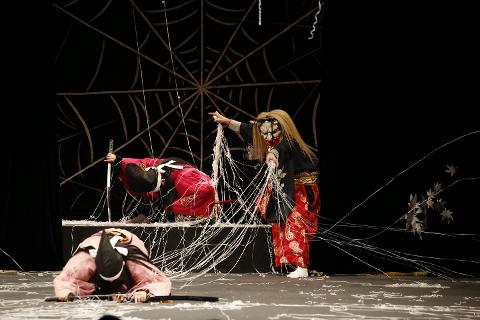 Duration: 100 Minutes (approx.)
Location: Hiroshima-shi, Hiroshima
Product code: EN-HSM-4008-40083
【Outline】
Indulge in the sensational Japanese folk art, Hiroshima Kagura, that has a history spanning over 1,000 years. This is a story set in ancient Japan and has long been treasured for its elegant dance and luxurious costumes, complete with the sound of flutes and Japanese taiko drums that capture the audience's heart. In this plan, an unprecedented experience awaits you. The dialogue of the performance has English subtitles, moderators, pamphlets arranged in English, and two interpreters to take you to the world of Hiroshima Kagura, so there is no need to worry about language.
【Highlights】
Moderator and pamphlets are available in English.
Two interpreters are provided.
The dialogue is has English subtitles.
Complementary gifts include badges and Kagura cards (Kagura design).


【Schedule】
Arrival→Show→Q&A→Photo time→End of the show→End of the tour


【Details】
Preserved and passed down to the present age, Kagura is a legendary tale derived from ancient Japanese texts and initially began as a sacred dance that pays homage to the gods in Japan. Enjoy a series of ceremonial performance arts with English support, during your 'Evening of Kagura'.
When the doors open at 17:30, you will delight in the gorgeous costumes exhibited nearby. Your interpreter will offer comprehensive commentary in English and, because the entire story is screened in English, the Japanese folk art can be easily understood. After the performance, there is a Q&A session and a commemorative photo session where you will be gifted a complimentary badge and Kagura card.
This performance is very much a living tradition and thrives primarily in urban centers of Hiroshima, housing more than 200 Kagura troupes active in the prefecture. While Hiroshima is home to five different regional variations of the Kagura performance, in this plan you will delight in Geihoku Kagura; a performance that developed independently in the northern part of Hiroshima. Take in the colorful costumes and large masks that incorporate the new and old traditions of Japan.
【THINGS TO NOTE】
●The venue of the performance from July to October 2019, from January to February 2020
Hiroshima Prefectural Art Museum Lecture Hall on the basement level
2-22, Kaminobori-cho, Naka-ku, Hiroshima-shi
・by train( about 20 min)
From the south gate of JR Hiroshima station, go to the A platform of Hiroshima Electric Railway line. Take the train on track 1, 2, or 6.
Change train at Hattyoubori station to Shirashima line.
Near to Syukkeien-mae Station.
・by bus
At the JR Hiroshima station, take the orange line of HIROSHIMA Sightseeing Loop Bus "meipuru~pu" from Shinkansen Gate.
Get off the bus at Kenritsu Bijyutsukan mae (Syukkeien mae) stop.
・On foot
10 minutes from Hiroshima Station.

●The venue of the performance from November to December 2019, in March 2020
Hiroshima YMCA
7-11 Hatchobori, Naka-ku, Hiroshima-shi
・From Hiroshima Train Station (south exit), take any streetcar other than number 5 to Tatemachi stop - about 20 min. Hiroshima YMCA is a 3
minute walk from there.
・From Hiroshima Bus Center, it is a 5 minute walk to Hiroshima YMCA.
・From the final Astram Line stop (Ushita), it is a 10 minute walk to Hiroshima YMCA.
・From Ujina Port, take a number 1 streetcar to Tatemachi stop - about 30 min. Hiroshima YMCA is a 3 minute walk from there.
Language support:English
Included:Commemorative can badge for the visitor, Kagura card
Participation requirements:3-12 years old:Child price(Child aged 2 or younger : free) over 13 years old:Adult price
Toilet:〇


【Cancellation policy】
7 to 4 days before the tour date 40% of the tour price
3 to 2 days before the tour date 60% of the tour price
The day before the tour date, on the day of the tour 100% of the tour price
※Right after the online settlement is made, a cancellation fee of 10% will be incurred in case of cancellation.
※The cancellation fee includes handling charges.