Sea Kayaking with the Grand View of Mt. Fuji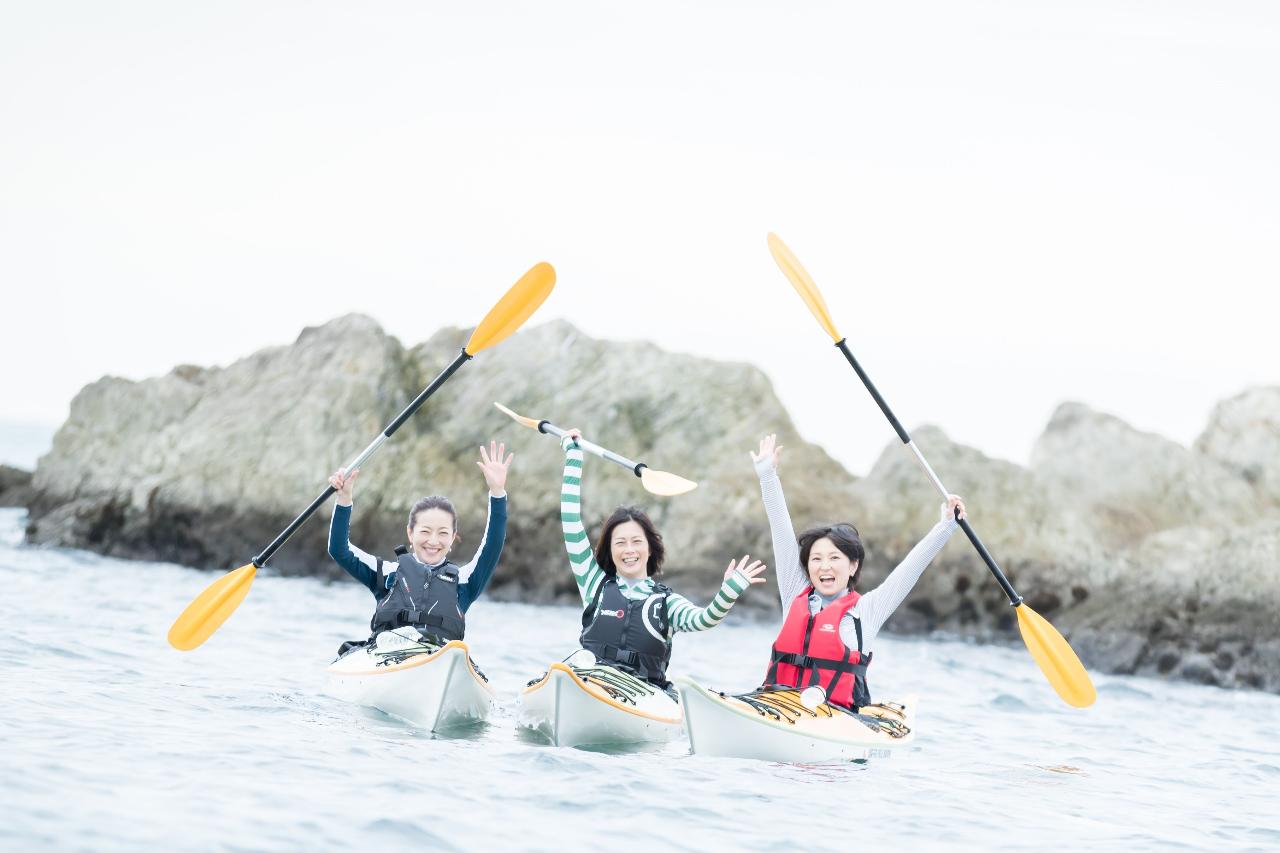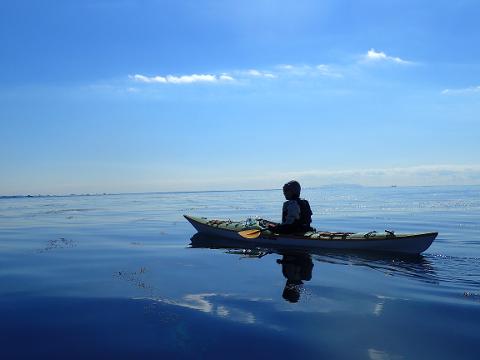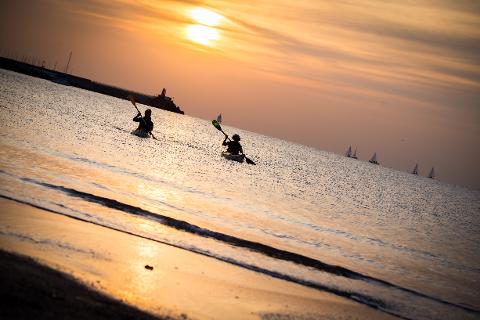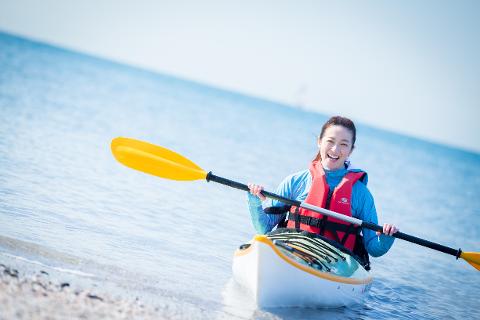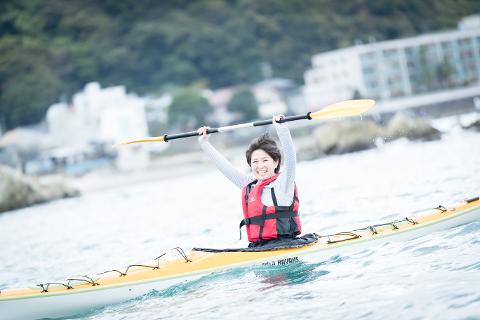 Duration: 150 Minutes (approx.)
Location: Zushi-shi, Kanagawa
Product code: EN-KNG-7052-70522
【Outline】

Have a wonderful experience by the Zushi Coast, where you can see Mt. Fuji, Enoshima, and the entire peninsula of Izu at the same time. Sea kayaking lets you wander upon the ocean. After taking a small-group lesson taught by our instructor, a beginner can set out safely to the sea.


【Highlights】
Enjoy a view of Mt. Fuji, Enoshima, and the Izu Peninsula
A beginner can casually enjoy the plan
No need to carry heavy equipment to have the experience
Relaxing time with a service drink awaits after sea kayaking



【Schedule】
1. Assemble (at Ever Resort)
2. Check-in; change clothes (There will be a changing room and lockers)
3. Have a 10-second walk to the sea (Sea kayaks and paddles will be ready)
4. Lesson on sea kayaking (You will learn how to paddle, etc.)
5. Sea kayaking begins (Let's sail on to the sea!)
6. Sea kayaking ends (Back to Izu Coast)
7. Shower in the guide house; dismiss
8. One free drink at a fashionable café


【Details】
Why don't you enjoy sea kayaking at the best location, Zushi? Sea kayaking is a popular sport which you will ride on a kayak and paddle by yourself to move forward on water. You can wander upon the sea as if you are having a casual walk. Some may be worried to fall into the water, but the kayak is very stable and safe! Also, don't worry if you are a beginner, you will wear a life jacket and practice first in the shallow water.
The most attractive point of sea kayaking is how close you will be to the surface of the sea. With the soothing waves and pleasant wind, there will be a comfortable time in the grand nature. Let's learn how to paddle and enjoy the experience.
What makes sea kayaking even more exciting is its location with a superb view. In Zushi, you will be able to enjoy sea kayaking on the beautiful water, looking at one of the most beautiful landscapes in Japan, Mt. Fuji, Enoshima, and the entire Izu Peninsula. There is no other place around Zushi where you can actually see all of them at once. Therefore, Zushi is the one for you to enjoy sea kayaking!
In this plan, we will provide a small-number lesson for you to perfectly enjoy sea kayaking. With the support of our experienced instructor, there will be nothing to worry about. You can have a private space to enjoy the marine sport with your friends, family and the ones you love. Furthermore, you will only need to bring your swimsuit to participate in this plan---there will be sport wears, towels, and a changing room for free.
After the athletic experience, there awaits a relaxing time at the lounge on the second floor. Have a free drink and bask in the afterglow of the amazing experience. It will surely be an unforgettable memory with the soothing sound of the sea. Please come and enjoy the extraordinary experience in Zushi.



【Things to note】
Time:150 min./1 person
Meeting point:EverResort [MAP]
〒249-0007 Shinjuku1-4-28, Zushi-shi, Kanagawa
Access:
15minute-walk from Zushi Station (JR) or Shin-Zushi Station(Keikyu Railways)
From the stations, you may use the bus to Hayama(Kaigan-Route)and get off at "Fujimi-bashi". From there, you will arrive in a 3-minute walk.

Language support:Japanese, English
Included :
・Guide fee
・insurance fee
・1 bottle of water
・the usage fee for the facility
・a service drink
*Sport wears, marine boots, and life jackets are free
Items to bring:Clothes that can be wet; for example, swimsuits (There will be free sport wears and towels.)
Clothes: Sportswear outside and swimsuit inside (There will be a changing room and lockers)
Participation requirements :Age:12years old or older
Participants under 12years old must be accompanied by a guardian
Free Wi-Fi: 〇
Special condition:

When bad weather is expected, we will have let you know the cancellation of the plan by the previous day.
If you do not show up within 30 minutes from the assembly time, it will be considered that you canceled the plan. (There will be a cancelation fee.)cancellation of the plan.

Toilet (Western style) :◯ (Western style)


【Cancellation policy】
7 to 4 days before the tour date-40% of the tour price
3 to 2 days before the tour date-60% of the tour price
The day before the tour date, On the day of the tour- 100% of the tour price
※Right after the online settlement is made, a cancellation fee of 10% will be incurred in case of cancellation.
※The cancellation fee includes handling charges.