Create an LED Candle Using Traditional 'Washi' Paper in the Tokyo Countryside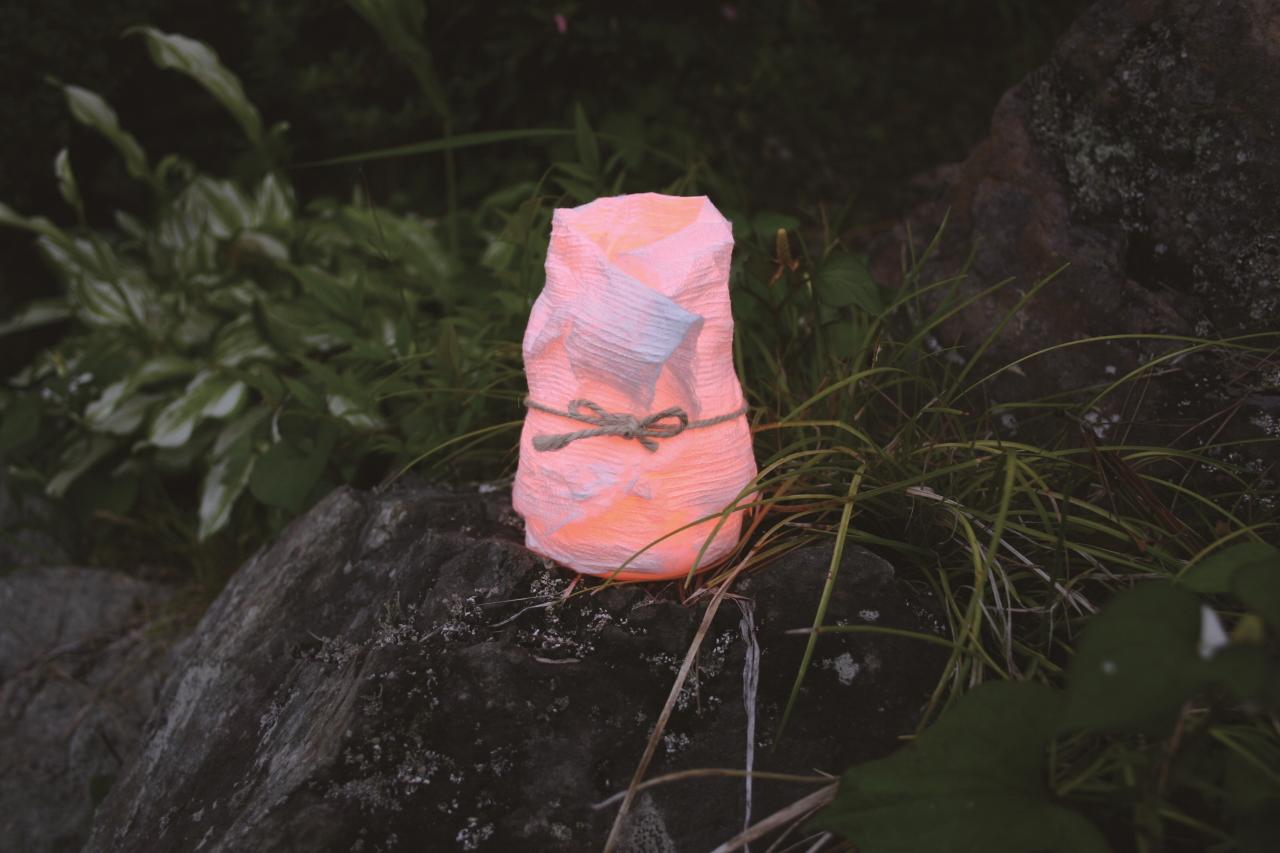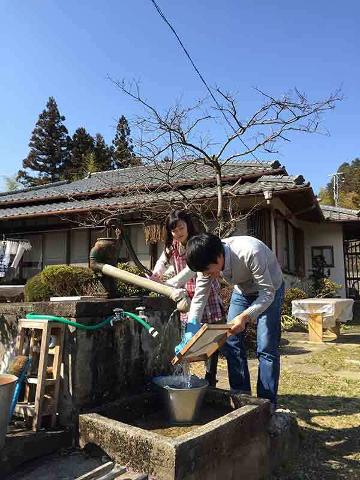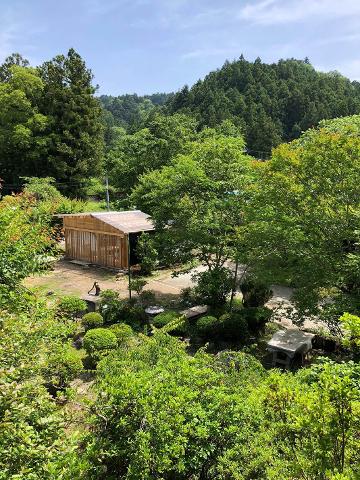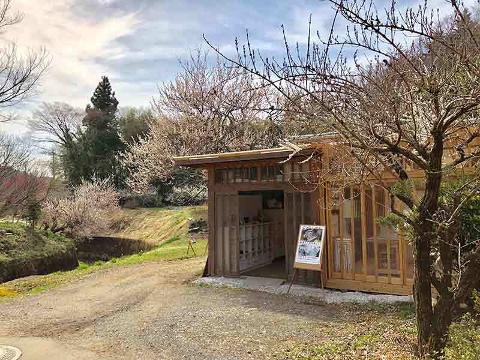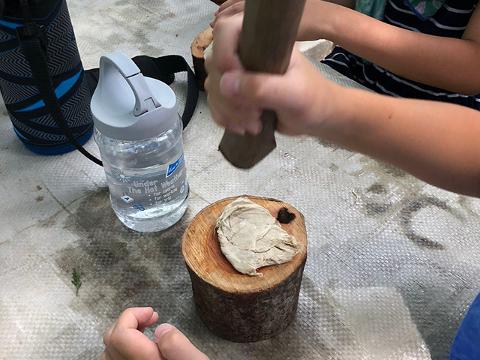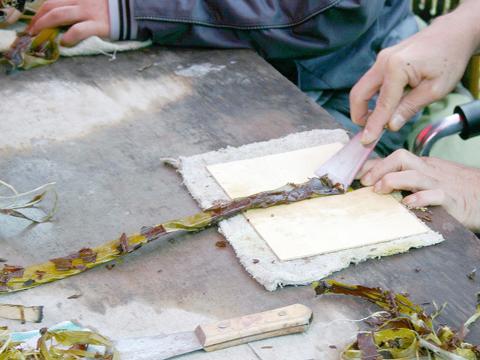 Duration: 120 Minutes (approx.)
Location: Nishitama-gun, Tokyo
Product code: EN-TKO-1046-10461
【Outline】

Make a small-sized LED candle using washi paper made by using the "kamisuki" method. Kamisuki is a new style of paper-making that's adapted to modern times. It involves laying kozo bark fibers side-by-side and waiting for them to dry up and become paper; it is known as "paper-making with a towel." By placing the towel fabric to the paper, a distinct washi (Japanese paper) is made.

【Highlights】
Make traditional Japanese paper using raw materials, kozo, amongst the rich natural surroundings of Nishitama.
A professional Japanese paper-maker will coach you through the process.
Learn a unique method of making paper using a towel made of raw materials.
Make a small washi paper lamp shade.
Take home your creation as a souvenir!


【Schedule】
Make raw materials for paper --> Make washi paper with a towel --> Make an LED candle using towel washi paper

【Details】
Washi-making is a Japanese traditional craft which is certified as a UNESCO Intangible Cultural Heritage. There are a number of places in Japan where you can make a simple washi, yet the experience offered here is quite unique and distinct as you can start from the very raw materials used to make the paper. Also, you can immerse yourself in the paper-making within the rich forest of Nishitama, Tokyo where you can smell the aroma of plants and the refreshing breeze.
First, you will make fibers out of a kozo branch by peeling it and soaking it in water. The fibers you make will be the main ingredients for the lamp. Moreover, you can get a sense of the deep connection between the natural resources and washi paper through preparing the fibers in water from the well.
Next, you will pour the washi paper on to the towel cloth, wring water out of it, and let it dry. The washi will be warm from the towel and will show traces of the kozo fibers to gain an original texture.
Then, you will create a unique candle using the towel washi. Instead of an actual candle flame, we will be using a small LED lamp. Make a stylish lamp shade with the towel washi, place it around an LED lamp, and your washi candle whose light flickers like a candle flame will be complete.
You will of course be able to take home your original craft work. Enjoy this authentic experience of creating a traditional Japanese craft with a modern twist.
After the experience, we recommend you visit the nearby Tsuru-tsuru Onsen and have udon at Shogo-tei.
<Recommended Course>
■Hinode Washi Area
・One Day Course: Hinode Washi→Hinode-sanso→Bukeyashiki (Ninja Experience・Princess Experience)
・Half Day Course A: Hinode Washi→Hinode-sanso
・Half Day Course B: Hinode Washi→Bukeyashiki (Ninja Experience, Princess Experience)
<Recommended nearby spots>
After finishing...
・Tsuru-Tsuru Onsen
・Shougo-tei
・kurochaya
・Umaimono-kan


【Things to note】
Time:120 min. per person
Meeting Point:(Come early to) Musashi-Itsukaichi Station or
(Tell the taxi driver to) 6436 Oguno, Hinode-machi, Nishitama-gun, Tokyo
ACCESS: It takes an hour from Shinjuku Station (without changing trains). We will pick up the first seven people at Musashi-Itsukaichi Station. For anyone came after the seventh, please take a taxi.
■Access by train
Shinjuku
⇓(JR Chuo Line 25 min. )
Tachikawa Station
⇓ (JR Ome Line 15 min.)
Haijima Station
⇓(JR Itsukaichi Line 20 min.)
Musashi-Itsukaichi Station
⇓ Taxi(10 mins. One-way 1500 yen)
*On weekends and holidays, it is convenient to take Holiday Rapid service train (normal fare) from Shinjuku direct to Musashi-Itsukaichi (Approx. 1 hour) without having to transfer. Holiday Rapid train for Musashi-Itsukaichi is coupled with one bound for Ome. So when you take the train, please make sure the vehicle you get in is bound for Musashi-Itsukaichi.
■Access by car
15 min. from Hinode Interchange of the Ken-o Expressway. The eastbound lanes of the connecting Chuo Expressway are heavily congested on weekends and holidays. So please leave time to spare and come safely.

Language support:English
Included:You can take home your piece of work.
Items to bring: Comfortable shoes, casual clothes (they may get wet) or apron, and a hand towel
Participation requirements: A child aged 9 or younger needs to be accompanied by an adult.

Other things to note: When you make a reservation, please write down how you will visit us, either by train or by car.
【Cancellation policy】

・From 1 to 9 persons
From the day when the reservation is made up to 8 days before the tour date 30 % of the tour price
7 to 4 days before the tour date 50% of the tour price
3 days before the tour date up to the day of the tour 100% of the tour price

・10 and more persons
From the day when the reservation is made up to 8 days before the tour date 30 % of the tour price
7 days before the tour date up to the day of the tour 100% of the tour price
※Right after the online settlement is made, a cancellation fee of 10% will be incurred in case of cancellation.
※The cancellation fee includes handling charges.