Wear a Kimono and Attend a Tea Ceremony in Osaka!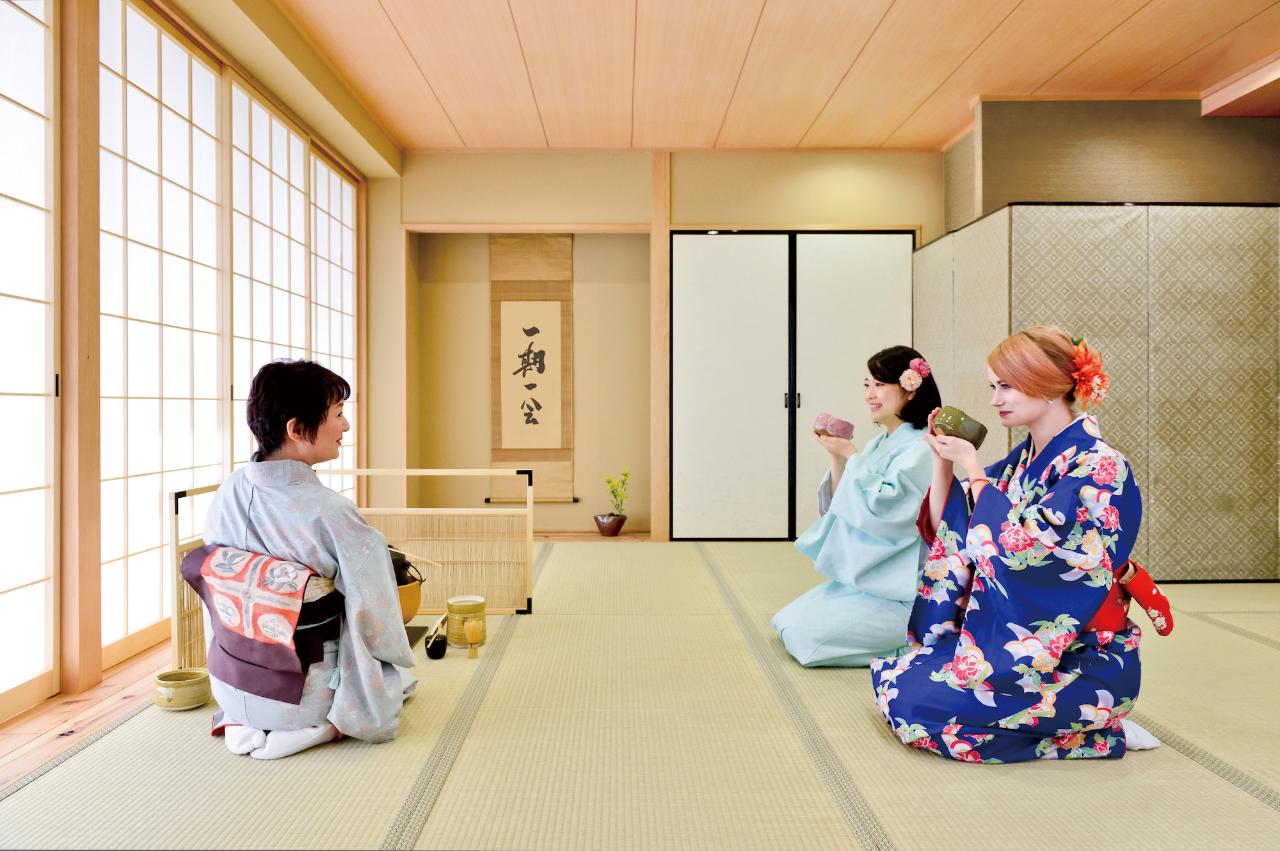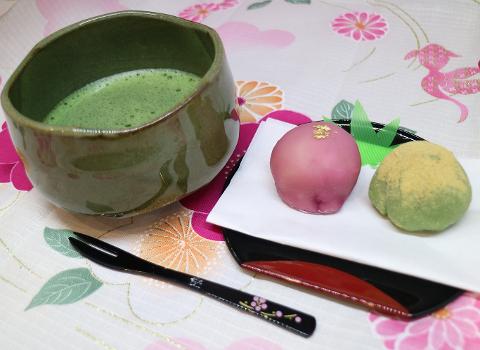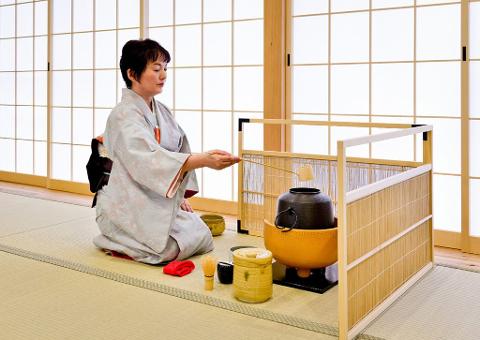 Duration: 90 Minutes (approx.)
Location: Osaka-shi, Osaka
Product code: EN-OSK-3011-30111
【Outline】

Come enjoy matcha and Japanese sweets while you're dressed in traditional, Japanese kimono. The tea ceremony will be held in a classical, Japanese-style room, with the full support of an experienced tea ceremony host, who's well-versed in the appropriate behavior and tool usage. Language support in Japanese, Chinese, and English is available. It is the perfect opportunity to experience and understand Japanese culture with delicious tea and sweets.



【Highlights】
Attend a tea ceremony dressed in kimono.
Enjoy matcha (powdered green tea) and Japanese sweets.
Even beginners can enjoy the tea ceremony stress-free.
Learn and understand an important aspect of Japanese culture from an experienced tea ceremony host.
Take commemorative, insta-worthy photos of you in a kimono!


【Schedule】

Change into kimono→Learn manners in the tea ceremony→Enjoy matcha and Japanese sweets→Photo time


【Details】

On this tour, you will be able to experience an authentic tea ceremony conducted by a friendly, knowledgeable tea ceremony host. Language support in Japanese, English, and Chinese is available. Tea ceremony (sado), also known as "chado," or "chanoyu," has a history of over 1000 years. For tea, powdered green tea called "matcha" is used.
The Japanese tea ceremony has fixed, procedure-like rituals. The essence of the tea ceremony is to bring out the "inner beauty that comes out when hosting others" by wearing kimono, sipping matcha, and enjoying authentic Japanese sweets that pair well with the tea. Through this tea ceremony experience, your understanding of Japan will be taken to newer, more profound level!
There are 4 principles that we value in the tea ceremony experience. These are "和(wa)", "敬(kei)", "清(sei)", and "寂(jaku)." 和(wa) means "harmony," and emphasizes sharing and enjoying the tea together. 敬(kei) means "humility" and "respect for others," including respect for nature, our ancestors, and even inanimate objects. 清(sei) means "purity," both in a pure, noble mind without evil thoughts and also in purified tea rooms and tools. 寂(jaku) means "emptiness" or "tranquility," referring to an unperturbed, calm mind regardless of the situation. These 4 principles or virtues are from zen philosophy.
Come experience Japanese culture on a new level, and make memories that will last a lifetime!
【Things to note】

Time:60-90 minutes

Meeting point: KIMONO TEA CEREMONY MAIKOYA OSAKA [MAP]
1-22-7, Shin-machi, Nishi-ku, Osaka-city


Access:
・A 8-minute walk from Osaka Metro Midosuji Line "SHINSAIBASHI" station
・A 3-minute walk from Osaka Metro Yotsubashi Line "YOTSUBASHI" station
・A 2-minute walk from Osaka Metro Nagahori Tsurumi-ryokuchi Line "NISHIOHASHI" station


Language support:English, Chinese and Japanese

Included :
・Kimono
・Matcha and water
・tools needed for tea ceremony

Participation requirements:6 years old and over

Other things to note :
Please let us know in advance if you have any food allergies, or have special requirements for Halal, Vegan, or Vegetarian diets.



【Cancellation policy】
7 to 4 days before the tour date  40% of the tour price
3 to 2 days before the tour date  60% of the tour price
The day before the tour date, on the day of the tour  100% of the tour price
※Right after the online settlement is made, a cancellation fee of 10% will be incurred in case of cancellation.
※The cancellation fee includes handling charges.