Cooking a Big 'Mt. Fuji Tendon' Taught Directly by Tempura Chef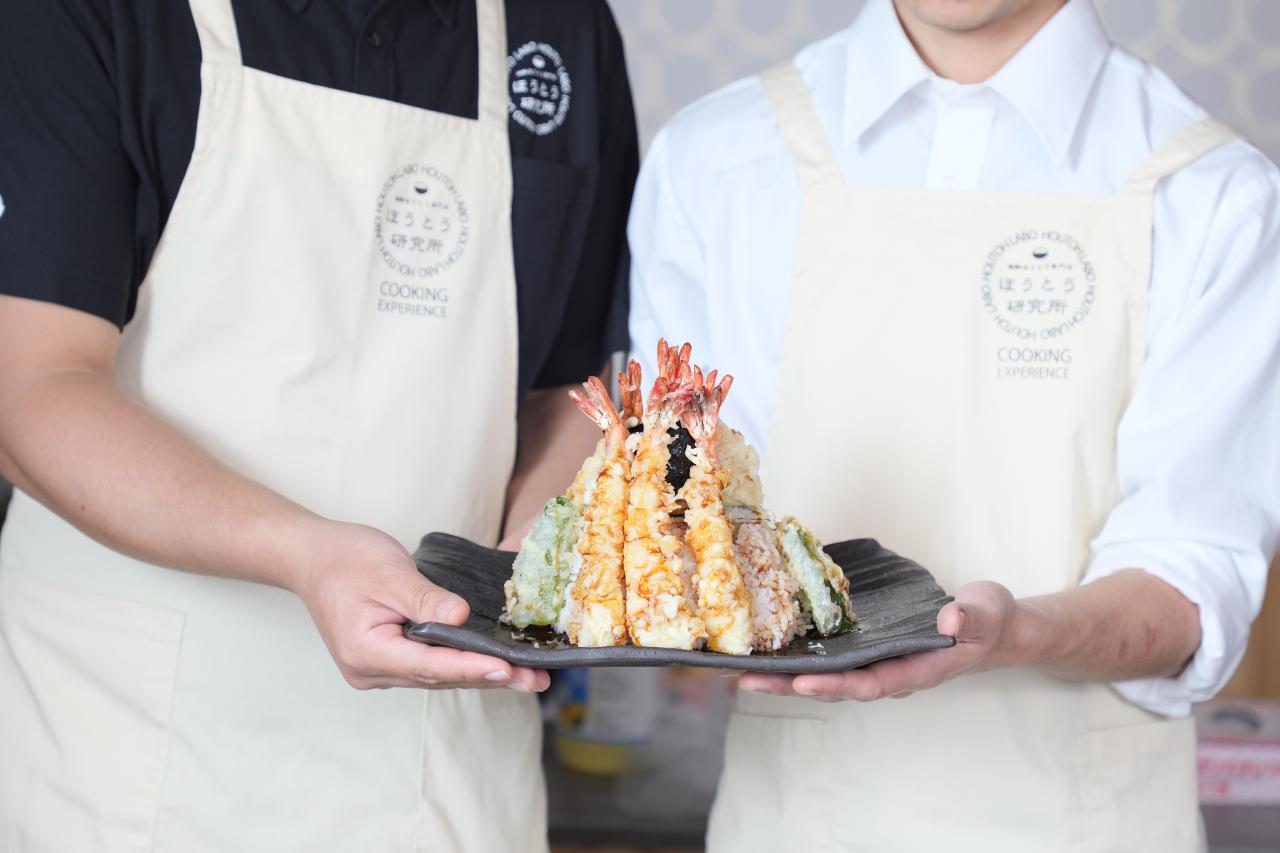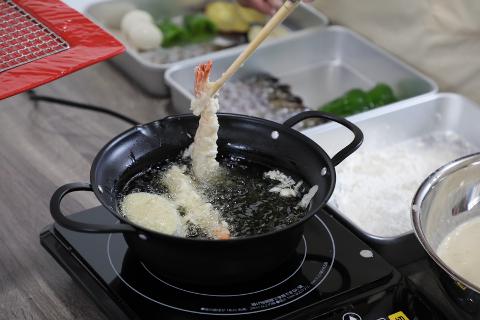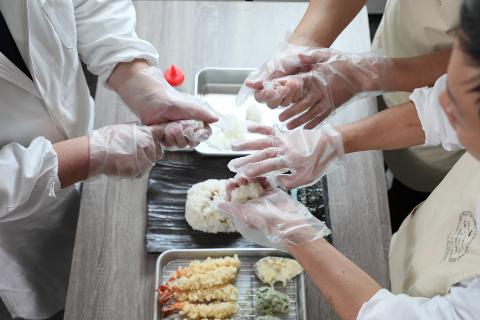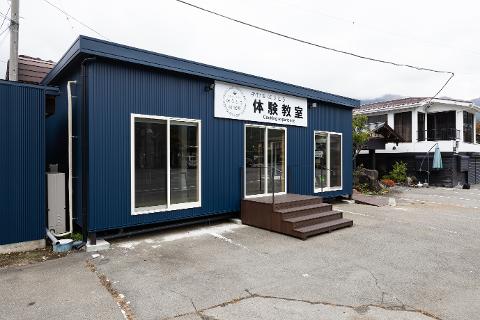 Duration: 120 Minutes (approx.)
Location: Minamitsuru-gun, Yamanashi
Product code: EN-YMN-7069-70692
【Outline】

You can cook a big 'Mt. Fuji Tendon' taught by a chef near Lake Kawaguchiko at the foot of Mt. Fuji. A popular Japanese dish 'Tendon' is a bowl of white rice topped with lightly battered, deep fried seafood and vegetables with sweet savory sauce. The Tendon named after the greatest mountain of Japan, Mt. Fuji, is really big! You will be surprised at its appearance nice on SNS and its taste as well. It is an informative workshop where you will lean the history and interesting episodes of tempura. Why not have a Japanese food experience with a visit to Mt. Fuji, that will last in your memories?


【Highlights】

Cooking Tendon while directly taught by a chef.
Delicious "Mt. Fuji Tendon" featuring crispy batter and sweet savory sauce.
Big Tendon having as many as 6 prawns. So delicious!
You will get the knack of frying nice and crispy tempura.
The activity is held in a nice and large indoor facility regardless of the weather.
Easily accessible after visiting Mt. Fuji.
【Schedule】
Check-in→ Explanation on the history of tempura→ Making assorted tempura→ Eating the tempura→ The end

【Details】
You can learn how to cook 'Tempura,' a traditional dish that Japan boasts to the world, directly from a chef. The venue is close to Lake Kawaguchiko, so it can be enjoyed after visiting Mt. Fuji. They say it is difficult to fry tempura to a crisp at home. The experienced chef will tell you carefully the knack of frying tempura. Try to make a tasty Tendon with crispy tempura and sweet savory sauce. In addition to tempura, you will cook rice and miso soup. You may be able to reproduce the taste of the specialty shop at home.
This time, you will make 'Mt. Fuji Tendon' a big Tendon having a name of the tallest mountain in Japan. It's a signature menu of the tempura restaurant "Idaten" close to the Kawaguchiko Station. It consists of six fried prawns, eggplant, green pepper and salmon roe sushi roll piled up on the rice in a bowl. You are sure to be satisfied with the voluminous appearance and its deliciousness. If you took a nice picture of Lake Kawaguchiko against Mt. Fuji, share it on SNS with the photo of your Tendon. There are several views about the source of the name, 'Tendon,' but they say it is derived from Portuguese. Not only can you cook and eat it, but also you can have an explanation on the history and interesting episodes of tempura. So you will be able to understand the traditional Japanese dish more deeply.
Because the activity is held inside the large indoor house, you can enjoy it regardless of the weather. Why not have a Japanese food experience combined with the visit to Mt. Fuji?
As an option, you can rent the same Kappogi as the chef wears. Kappogi is a coverall apron with sleeves designed in Japan.

【Things to note】
Time:120 minutes
Meeting point:
HOUTO Lab Cooking Experience
2746-1, Kawaguchi, Kawaguchiko-machi, Minamitsuru-gun, Yamanashi-ken 401-0304
On the opposite side of Kawaguchiko Museum of Art
Access:
Take JR Chuo Main Line from Shinjuku and get off at Otsuki Station
Change to Fujikyu Railway and get off at the last stop, Kawaguchiko Station
Approx. 10 mins. by car from Kawaguchiko Station
Located on the opposite side of Kawaguchiko Museum of Art
Language support:English, Chinese
Included :Experience fee, material costs, consumption tax, rental apron
Excluded:Beverage other than water, rental fee for Kappogi - a coverall apron
Free Wi-Fi :〇
Toilet:〇 (Western style)

Participation requirements :Children (3-5 years old) can watch but cannot join the workshop for safety's sake as fire and oil is used in the cooking process.

Other things to note:
An observer cannot join the experience except a preschooler
A single participant needs to pay for two persons.
Junior high school student or under needs to be accompanied by a guardian.
Please refrain from wearing high heels as the floor is slippery.
If you have any food allergies, please contact the restaurant beforehand.
If you take a young child and like to use Japanese tatami room, please contact the restaurant.
【Cancellation policy】
The day before the tour date 50% of the tour price
The day of the tour 100% of the tour price
※The tour will be held in another place if any accidents happen at the meeting place. Or we will refund your payments.
※We are going to refund your payments without charging you for a cancellation because of bad weather and natural disaster.