Wedding Photo Shooting in the Private Cruiser Just for You Two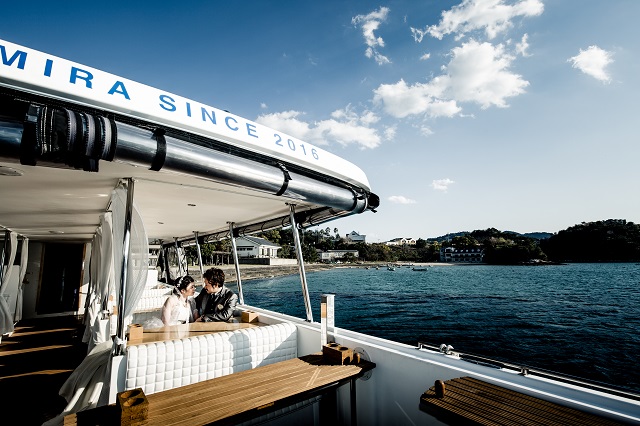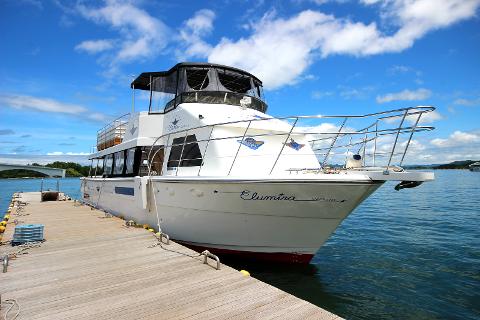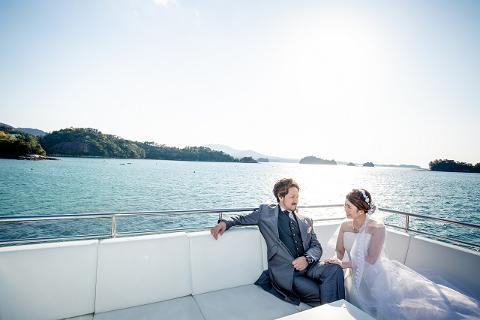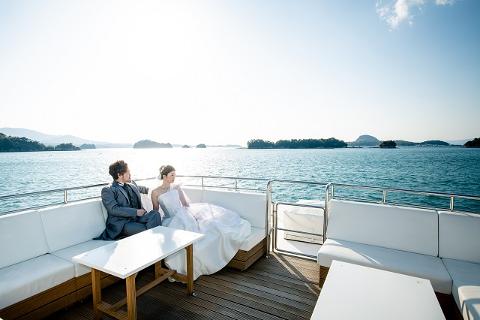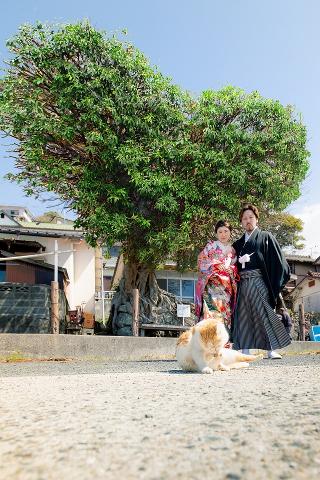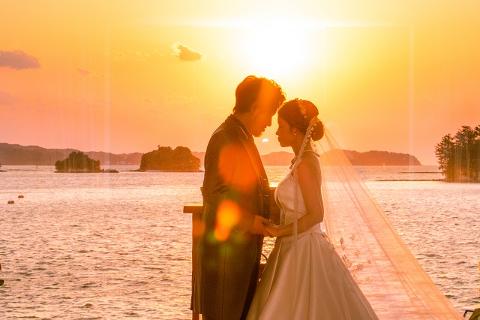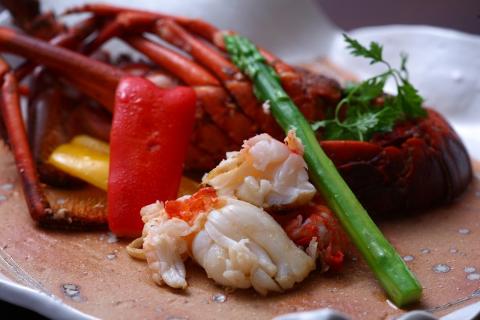 Duration: 3 Days (approx.)
Location: Kamiamakusa, Kumamoto
Product code: EN-KUM-7077-70772
【OUTLINE】
This plan offers a wedding photo session taking a private cruiser reserved just for the happy couple. You can have your splendid photos taken with the beautiful sea of Amakusa in the background that will become a lifelong memory for you. While staying in a Suite Room, you can enjoy luxurious cuisine with plenty of seafood and visit popular tourist spots.
Have a special time for you two to fully enjoy the nature of Japan with the hospitality of the professional staff.
(3 days and 2 nights)


【HIGHTLIGHT】
Wedding photo shooting at several locations in Amakusa with 200 cats and a heart-shaped tree, and a chapel overlooking the ocean, etc.
Receive about 200 pieces of photo data via the internet
Choose Japanese kimono or western clothing supported by professional hair and makeup artist
Stay at the suite named 'tenshi-no-hashigo' or "the ladder of the angel" in Hotel Rryugu. A private cruiser is reserved just for you.
Stay for 3 days and 2 night at 'Hotel Ryugu' ranked 15th in the Japanese hotel category of Trip Advisor ranking 2018
Grilled dish or the original Japanese cuisine for dinner both using fresh seafood from Amakusa, and a popular buffet is chosen for breakfast

【PRICES】
659,800 yen - 874,750 yen (tax included)
※Maximum charge includes options



【SCHEDULE】
◆ Day 1 From home or the former accommodation · · · <Paid by the customer> · · · 15:00 Check-on at Hotel Ryugu · · · 16:00 Choosing costume · · · 18:00 Dinner · · · Stay overnight

◆ Day 2 7:30 Breakfast · · · 8:00 Dressing, makeup, hair setting · · · 9:30 Go to Yushima Island· · · <by ship, the fare is included in the tour price>· · · 13:00 Shooting in the cruise, lunch 13:30 · · · Back to hotel · · ·<by ship, the fare is included in the tour price>··· 15: 00 Shooting in the Chapel and the garden· · ·16:00 End · · · 18:00 Dinner · · · Stay overnight

◆Day 3 7: 30 - 9: 00 breakfast · · · 11:00 Check-out · · ·Free time, sightseeing, etc. · · · <Paid by the customer> · · · To home or the next accommodation

【DETAILS】
This provides a happy couple with a wedding photo shooting while staying in a quality Suite Room for 3 days and 2 nights and enjoying the sightseeing. Shooting is taken place at the chapel overlooking the sea and the garden by the sea.

In Yushima Island about 30 minutes by ship, you can play with about 200 cats and shoot in front of a heart-shaped tree. With this premium plan, you can have your greatest memories captured in the photos with the splendid scenery in the background on the private cruiser. You can enjoy lunch in the cruiser too. Locations for shootings can be changed or added (for an additional charge) as there are many more options.

150 to 200 photo data will be sent to you later via the internet. You can choose either western or Japanese-style wedding costume; dress and tuxedo, or Furisode (overgarment) and Montsuki-hakama. Professional staff such as photographer, hair and makeup artist, dresser with lots of experience in Japanese weddings is prepared to support you.

You will stay in a Suite Room in the annex called "Tenshi-no-hashigo" or the Angel's Ladder. The Suite Room has an open-air bath always available that provides the most comfortable space. For dinner, "Teppan-yaki" and "the original Japanese cuisine" using the fresh seafood from Amakusa will be served. The chef will cook Ise-ebi lobster and abalone just in front of your eyes. For breakfast, you can go to the restaurant for a popular buffet or you can eat in your room. There are many sightseeing spots in the neighborhood. Most popular cruising to watch dolphins can be enjoyed on the last day (optional).

【ACCOMMODATIONS】
Hotel Ryugu
6136, Aizu, Matsushima-cho, KamiAmakusa-shi, Kumamoto

------------------------------------------------------------------------

Check in: 15: 00 / Check out: 11: 00

【Room】
Suite Room - Western-style Twin or Western-style Double
【Bath】
Large public bath with panoramic view (divided for men and women)
Open-air private hot spring bath in the Suite Room named "Tenshi no Hashigo"
【Meals】
"Teppan-yaki" and "Original Japanese cuisine" using fresh seafood from Amakusa
【Amenities/Toiletries】
Toiletries in general, WiFi, etc.
【Others】
Free parking

【THINGS TO NOTE】
Time:3 days
Least participants:2 people

Meeting point:Hotel Ryugu
6136, Aitsu, Matsushima-machi, Kami Amakusa-shi, Kumamoto
Access:
A 5-minute walk from Matsushima Port (Amakusa)
30 minutes by car from Misumi Station (Kumamoto)

Tour conductor
for 24 hours:Yes(The times of shooting only)
Tour conductor
for 24 hours:No
Language support:Japanese, English
Meals (included in a tour fee):Yes (breakfast: 2, lunch: 1, dinner: 2 )

Included:
Costume (1 for male, 1 for female), dressing, makeup, hair-styling, approx. 200 pieces of photo data, transportation between the hotel and the location of shooting, accommodation, and meals specified in the itinerary, consumption tax, etc.

Excluded:
・Album
・Cruising to watch dolphins
・ Expenses not included in the course such as transportation and expenses of personal nature
Clothes:Free
Freewi-fi:〇

Toilet: 〇
Participation requirements:A couple, 21 years old and over

Other things to note:
・ Only on weekdays, limited to 1 couple per day
・If two costumes for female are required, please contact us.
【TOUR TERMS AND CONDITIONS】
Before booking the tour, please confirm the Tour Terms & Conditions and save the document.

Check [TOUR TERMS AND CONDITIONS](Japanese)

【TOUR PLANNER AND CONDUCTOR】
Regional Branding Institute Co., Ltd.
Aqua Terrace UⅡ Bldg. 8F, 2-20-3 Kaminarimon, Taito-ku, Tokyo, 111-0034
Travel Agency registered with a Tokyo Governor 2-7547
A regular member of All Nippon Travel Agents Association

【CANCELLATION POLICY】

20 to 8 days before the departure date of the tour 20%
7 to 2 days before the departure date of the tour 30%
The day before the departure date of the tour 40%
On the day of the departure date of the tour 50%
After the tour departed, No show 100%