Painting a Ceramic Lucky Cat in Aichi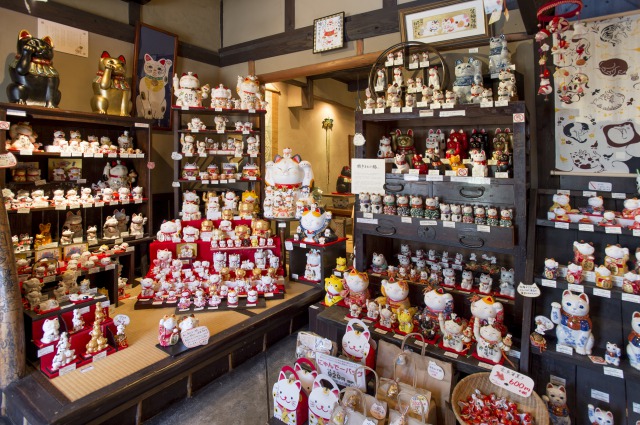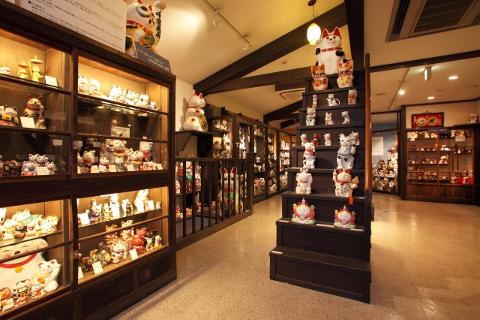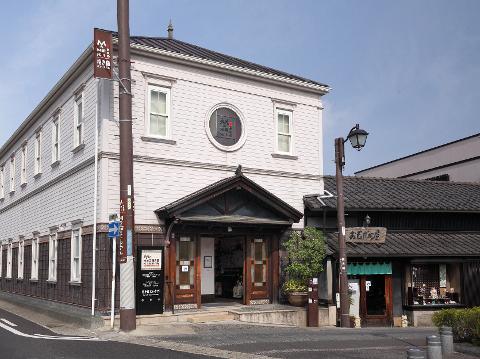 Duration: 60 Minutes (approx.)
Location: Seto-shi, Aichi
Product code: EN-AIC-7079-70790
【OUTLINE】
You can paint a ceramic lucky cat at the Japan's largest beckoning cat museum where 5,000 beckoning cats from all over Japan including Seto are on display all together. The building of the Maneki-Neko Museum is reminiscent of the western-style building of Seto in the Taisho era (1912-1926), and it is also becoming a new landmark of the city center of Seto with its impressive appearance. You can take your painted Maneki-Neko home on the same day. From small children to adults can enjoy the experience all together.

【HIGHTLIGHT】

Painting experience at Japan's largest Maneki-Neko museum where about 5,000 items from all over Japan are on display all together
The cat you painted can be taken home on the day. You can choose a cat with its right paw, left paw, or both paws raised
Japanese tea is served in the original cat-shaped tea pot made of ceramic from Seto with the original Maneki-Neko cookie
Get an original indigo-dyed Maneki-Neko hand towel made in Japan.
More than 500 kinds of items related to Maneki-Neko are on sale at the museum shop

【SCHEDULE】
Reception → museum visit → painting a lucky cat → tea time → get a souvenir → shopping

【DITAILS】
Why not paint your original Maneki-Neko at one of the largest beckoning cat museums in Japan where about 5000 beckoning cats are displayed? Seto city of Aichi Prefecture is known as a producing area with history of beckoning cats since Meiji era.
Maneki-Neko was born in the Edo period about 150 years ago as a charm to bring luck and fortune. It is believed in general that a cat with its right hand raised brings money, and a cat with its left hand raised will invite people and customers. If you want to invite money, people and customers all together, there are beckoning cats who raise both hands. In this plan, you can choose a cat either with right, left, or both paws raised.
Anyone from children to elderly people can enjoy painting Maneki-Neko using crayons and colored markers. If you do not like painting, there are stickers ready for you to easily decorate the cat.
At the cafe in the museum, a cute cat-shaped tea pot and cup are ready. You can enjoy Japanese tea and cookie. In the museum shop attached, there is a space where you can see the cat art crafts created skillfully in various genres such as figurines, dishes, accessories, dolls and paintings. And various original items from Maneki-Neko Museum such as towels and straps etc. are on sale.
Your painted Maneki-Neko and the indigo-dyed towel with Maneki-Neko will be good memory of your trip.

■Schedule
· Painting Maneki-Neko (20 minutes)
· Taste Japanese tea in the original teapot and cookie
· Get an indigo-dyed Maneki-Neko hand towel as a souvenir

【THINGS TO NOTE】
Time: 60 minutes (painting experience about 20 minutes)
Meeting point: Maneki-Neko Museum
2 Yakushimachi, Seto-shi, Aichi

Access: A 8-minute walk from Owari Seto Station on Meitetsu Seto Line
Language support:
Japanese, English (audio guide · menu description), Chinese (audio guide · menu description)

Included :Painting tools (crayons · pens etc.), Japanese tea · cookie, a souvenir hand towel, entrance fee

FreeWi-Fi:◯

Toilet:◯
【CANCELLATION POLICY】
7 to 4 days before the tour date 40% of the tour price
3 to 2 days before the tour date 60% of the tour price
The day before the tour date, on the day of the tour 100% of the tour price
※Right after the online settlement is made, a cancellation fee of 10% will be incurred in case of cancellation.
※The cancellation fee includes handling charges.