Zen Art, Zen Philosophy, and Zazen Experience at Zen Temple in Kamakura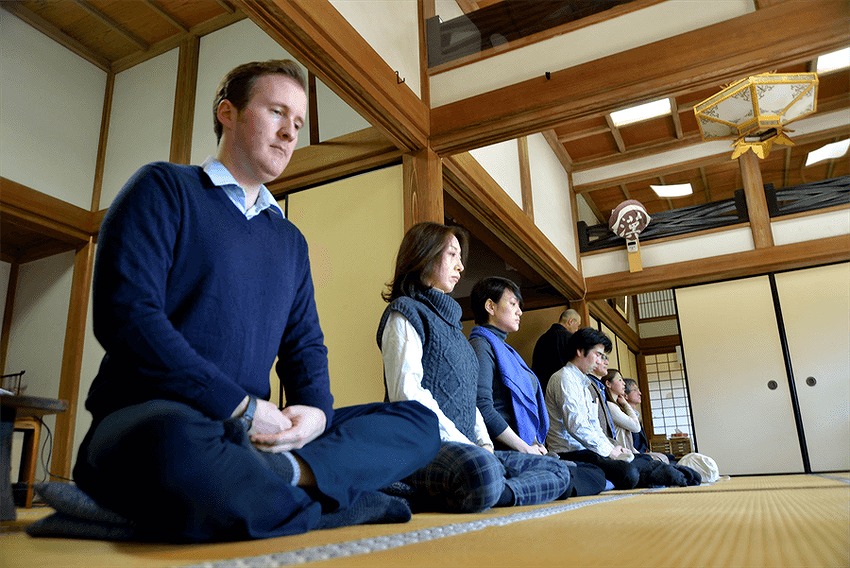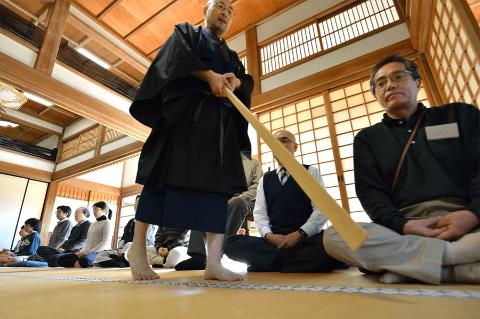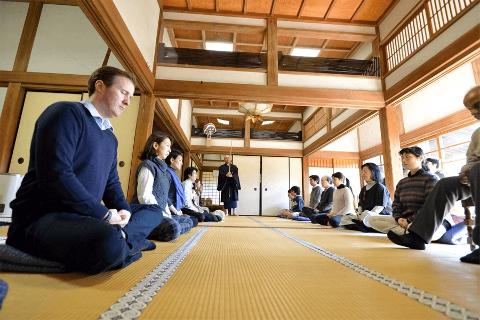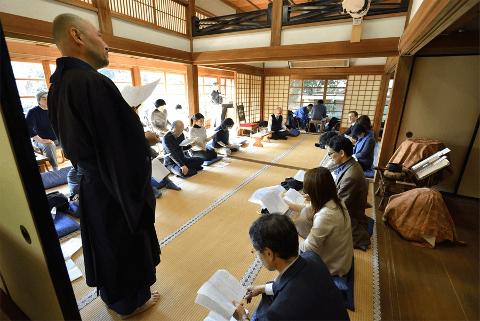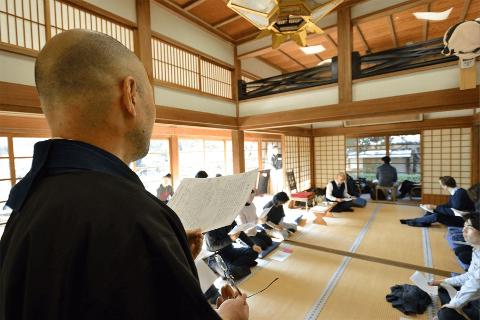 Duration: 180 Minutes (approx.)
Location: Kamakura, Kanagawa
Product code: EN-KNG-7070-70701
【OUTLINE】
In this course, you can experience Zen at an ancient Zen temple. You will be able to see Zen art, learn about Zen story paintings, and experience Zen meditation. This three-hour course is a beginner-friendly course that will teach you the Zen way of thinking in an accessible manner. Kamakura is the birthplace of Zen in Japan and is a popular tourist destination for foreigners. The venue is the Zen temple "Kigen-in," which usually prohibits tourists from entering. Before and after the zazen experience, we will draw the circular Zen symbol "Enso," which is a kind of Zen art. After this, we will perform Zen meditation (3 times) and listen to a commentary on the paintings of Zen and learn the philosophy of Zen by combining what you have learned and your Zen experience. When you draw an Enso for the second time, you will draw on our handmade paper, certified by UNESCO. You can experience the transformative power of Zen by comparing the two Enso, and you can also take home the Enso that you drew as a souvenir. You can take this course entirely in English. Come and learn the spirit of Zen in a quiet and peaceful location!


【HIGHLIGHTS】
The venue is in Kamakura, a location popular among foreigners for its rich history and nature, and only one hour by train from Tokyo.
The site is a Zen temple with a history of about 650 years
Experience our course while gazing out at Zen temple's beautiful garden and enjoying the essence of Japanese architecture.
The course is privately reserved and held at Zen temple, which is within the premises of Engakuji temple.
The head priest will speak on zazen and Enso.
Draw a circular Enso on a handmade piece of paper certified as a UNESCO Intangible Cultural Heritage.
You can take the Enso you have drawn home with you.
Commentary on zazen is also available in English.
【SCHEDULE】
1. Distribution of material and explanation of the Zen experience
2. Drawing a Zen-art Enso circle with a brush (before)
3. Zazen by the priest
4. Zazen experience
5. Explanation of Enso
6 Drawing a Zen-art Enso circle with a brush on handmade paper certified as a UNESCO Intangible Cultural Heritage (after)
7. Break/sharing your impressions
8. End of course


【DETAILS】
This course lets you experience Zen at Kigen-in, a temple within the grounds of Engakuji temple that usually prohibits tourists from entering. It is in the immediate area of Kita-Kamakura Station. Kamakura, where the course will be held, is popular among Japanese tourists for its rich history and nature. It is only an hour by train from Tokyo Station. This temple is a Zen-style temple with a history of about 650 years. In the temple, there is a beautiful Japanese garden abundant in nature, and you can hear birds and insect sing. Natsume Soseki, the great Japanese novelist, visited Kigen-in and wrote about his experience in the novel "Mon (Gate)." Experience this unique and famous Zen temple in complete privacy. This course has also been chosen by singers, MBA players, and ambassadors to Japan.
In Buddhism, Zazen is the meditation method in which Buddha first became enlightened. It is the practice of sitting up straight and is one of the most fundamental ways of reaching spiritual unity. It balances your body and soul. In the era of the Samurai, it was an essential mental training method that only the high-level samurai practiced. By correcting your posture and breathing rhythm, you can empty your mind and increase the secretion of serotonin in your brain, improve your resistance to stress, and train your inner muscles. It is also well known that Apple's founder Steve Jobs loved and practiced Zen. Before giving his presentations, he is said to have sat facing the wall and meditated. He is also said to have integrated Zen ideals into the designs of the Mac and the iPhone.
The Enso symbolizes enlightenment, the truth, the nature of the Buddha, and the whole universe in one single circular form. First, try to draw a circle with a brush.
This is followed by three sessions of Zen meditation (zazen) taught by the head priest. The reason we divide zazen into three sessions is that zazen consists of three fundamental parts. With the correct posture and breathing method, you will listen to the birds and insects sing and spend some time in a quiet calming environment. Discover your own peaceful world from your zazen experience.

After the second zazen session, you will listen to a Zen-style graphic story. This graphic story teaches an essential part of Zen philosophy that all Zen monks must learn. The secret of the Enso is in this graphic story. After learning the meaning of the Enso and reorganizing your mind with zazen, you will draw another Enso circle. For the second time, you will draw on a unique handmade piece of paper. This Ishizu Paper, certified as a UNESCO Intangible Cultural Heritage, is made by a method that has lasted more than a thousand years! You will draw your Enso circle on a piece of paper made by Mr. Kawahira, a forty-year veteran papermaker certified by the country as a modern master. Feel the difference between your Enso before and after experiencing Zen.

Your experience of Zen art, Zen philosophy, and Zen meditation is bound to have a lasting effect on your life.


【THINGS TO NOTE】
Time:180 minutes
Meeting point:Kigen-in located in Engakuji Temple (Zen temple) closed to tourists
Front entrance of Engakuji temple [MAP]
416 Yamanouchi, Kamakura City, Kanagawa Prefecture (ZIP:247-0062)

Access:One-minute walk from JR Kitakamakura station
Minimum number of participants:5 people

Language support:Japanese, Englis
Excluded:
· Temple's admission fee of 300 yen, other donations (e.g., if you donate change at a temple or shrine)
· English interpreter (optional): This experience will be in Japanese. Optionally, our interpreters will be available. We strongly recommend that you use one of our interpreters for the best Zen experience. Please inquire for the optional fee.
Participation requirements :Please wear clothes that are suitable for moving in. Avoid wearing a skirt.
Toilet(Japanese/Western style):〇 (Japanese style, Western style)
Other things to note:
· Do not contact the event venue directly (example: Kigen-in).
· The experience may be canceled due to equipment malfunctions or breakdowns. Please note that even if the event is canceled, we cannot compensate you for your travel expenses to the site.
【CANCELLATION POLICY】
7 to 4 days before the tour date 40% of the tour price
3 to 2 days before the tour date 60% of the tour price
The day before the tour date, on the day of the tour 100% of the tour price
※Right after the online settlement is made, a cancellation fee of 10% will be incurred in case of cancellation.
※The cancellation fee includes handling charges.