Bus Tour Visiting Suwa Taisha Shrine, the Oldest Guardian Gods of Japan since Mythological Age (Holiday)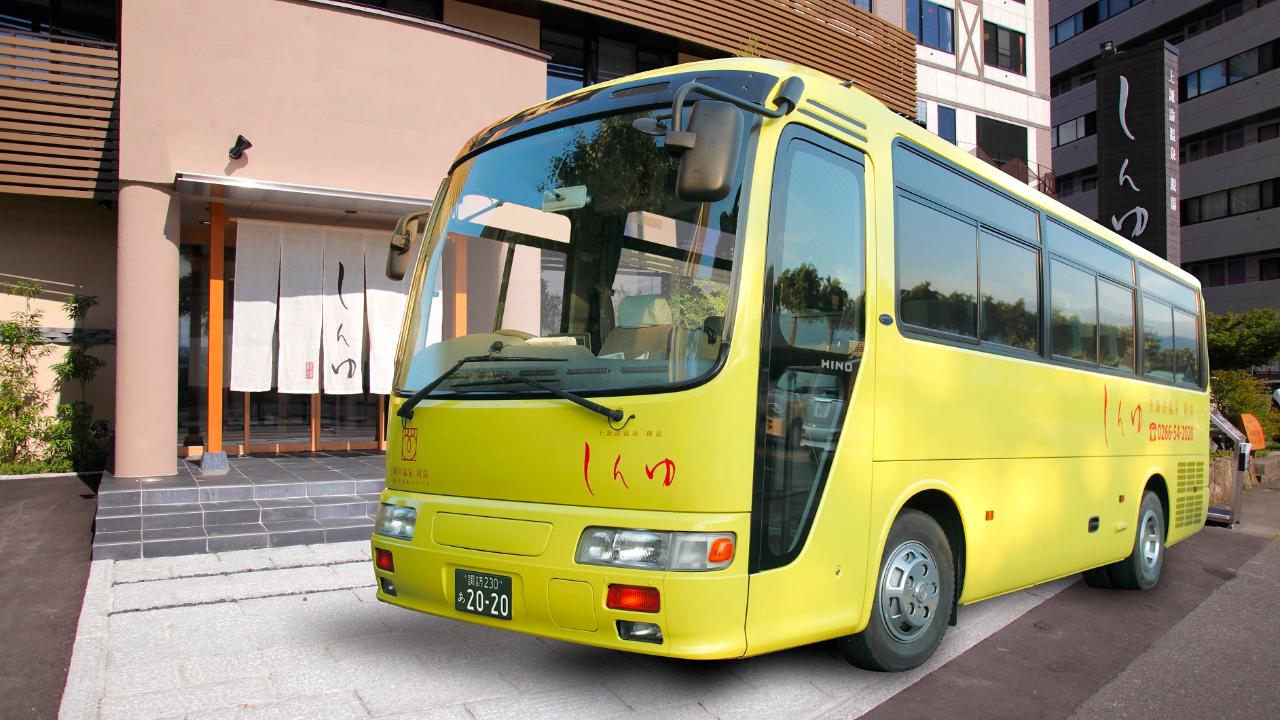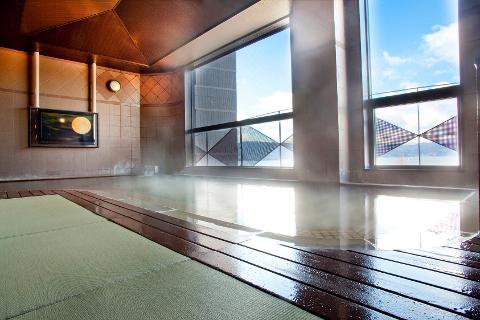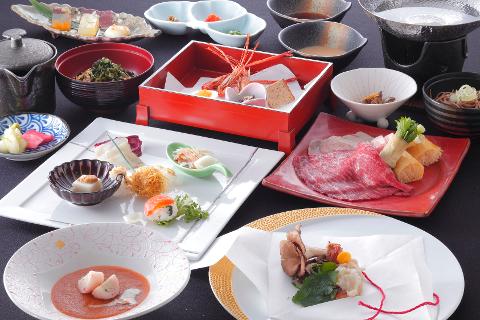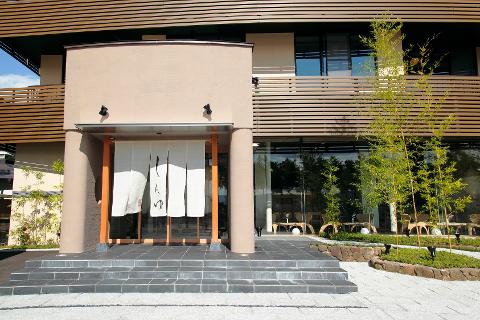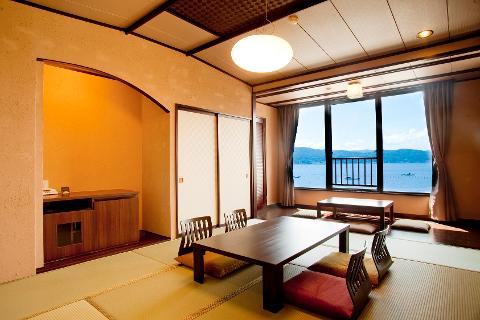 Duration: 22 Hours (approx.)
Location: Suwa, Nagano
Product code: EN-NGN-7090-70902
【OUTLINE】
Stay at a Japanese-style hotel with a hot spring, and take a bus tour visiting Suwa Taisha Shrine complex consist of four shrines, known as one of the oldest and largest shrines in Japan.


【HIGHLIGHTS】
Tour around Suwa Taisha Shine complex, the grand head shrine of approximately 10,000 Suwa Shrines throughout Japan
Visit all the four Suwa Shrines dotted in the area of 11 km around Lake Suwa, not easily accessible by walking
Explanation on Suwa Taisha Shrine by the knowledgeable guide
Watch the Onbashira, four wooden pillars, actually used during the Onbashira Festival held every six (traditionally reckoned as seven) years
Watch the large Shimenawa (sacred rope) that keeps the holly area away from the everyday area
You can be given Goshuin stamp or enjoy shopping at nearby souvenir shops during free time at each shrine
You can easily start early in the morning as you stay at the ryokan on the previous night

【PRICES】
40,550 yen (tax excluded)

【SCHEDULE】
◆Day 1
From home/the former accommodation・・・〈paid by the customer〉・・・15:00 Check-in ・・・18:00 Dinner at the hotel・・・Lodging
◆Day 2

9:00 Check-out ・・・9:20 Go for the Shrine visit tour ・・・〈by bus included in the tour price〉・・・Kami-Suwa Station (9:25 arrival/departure) ・・・Suwa Taisha Kamisha Maemiya (9:45 arrival/10:05 departure)・・・ Suwa Taisha Kamisha Honmiya(10:10 arrival/10:50 departure)・・・ Suwa Taisha Shimosha Harumiya (11:20 arrival/11:45 departure)・・・ Suwa Taisha Shimosha Akimiya (11:50 arrival/12:20 departure)・・・ Kami-Suwa Station (13:35 arrival/departure)・・・12:40 The tour ends upon arrival at Shinyu ・・・〈paid by the customer〉・・・To home or the next accommodation
【DETAILS】
Suwa Taisha Shrine is the grand head shrine of more than 10,000 Suwa Shrines throughout Japan. The complex consists of four main shrines (Kamisha Honmiya, Kamisha Maemiya, Shimosha Harumiya, Shimosha Akimiya) located on the south side and the north side of Lake Suwa, which complex is very unique even in Japan. The god of Honmiya is Takeminakata, affectionately called Suwa Daimyojin or Osuwasama. Its consort, Yasakatome, is enshrined in Maemiya. The two gods, a married couple, are called "Deities for household harmony."
The bus tour visits the famous Suwa Taisha Shrine complex, known as the site with spiritual energy, dotted in the area of 11 km around Lake Suwa with the guide.
1. Suwa Taisha Shrine Honmiya
You will be impressed with the mystic atmosphere of the solemn sanctuary there. The god named Takeminakata, also called the guardian deity of Japan, is enshrined in Honmiya. The mountain where Suwa Shrine is located is regarded as a god itself. Suwa Taisha Shrine sits on the geologic fault caused about 8 million years ago, which spreads across the Japanese Archipelago and gains attention as the site with spiritual energy. On the same geological fault, important Shinto Shrines such as Ise Jingu and Toyokawa Inari are situated. It denotes Suwa Taisha is regarded as equal to Ise Grand Shrine, closely related to the Imperial Family.
2. Suwa Taisha Maemiya
This shrine is situated in the unspoiled natural forest as the area used to a tabooed land. Though it is the smallest among the four shrines, it keeps a quiet atmosphere, away from the bustle, where your mind is calmed. Located in the south of Lake Suwa, it is regarded as the birthplace of Shinto religion with Suwa Shrine. Among the four, only Maemiya has the main hall built in 1932 using the same lumbers for Ise Grand Shrine. Also, there is the ceremonial place called Jikkenro whose length is about 18 meters.
3. Suwa Taisha Akimiya
There are many historical buildings designated as Important Cultural Property, for example, Kaguraden was built in 1835, and Haiden in 1781. The guardian dogs are 170 cm tall, the largest pairs made of bronze in Japan. Also famous is the large 'Shimenawa' sacred rope, twisted clockwise that prevents the evil spirit from entering. Another large Shimenawa rope in Izumo Taisha Shrine is twisted counterclockwise and it prevents the internal evil spirit from coming out. The sacred tree of the shrine is an 800-year-old cedar called 'Neiri-no-sugi' near the entrance. They say you can sleep sound if you place its leaf under your pillow as Neiri has a similar sound as "to fall asleep."
4. Suwa Taisha Harumiya
The approach to Harumiya leads to Lake Suwa. Togawa River flows by Harumiya and there built Ukishima Shrines on the island in the river. They say the island is never swept away by the flood thanks to the power of gods. The worship hall built in Edo Period (1603-1868) has carvings of Lions and Baku (mythological Chinese chimera) and they are designated as National Important Cultural Properties. The great cedar tree having two-pronged tips is called 'Musubi-no-Matsu' and is considered to have the benefit of matchmaking. Under the "Geba Bridge" placed on the approach which was built during Muromachi Period (1336-1573), flows the Mitarashi River where all the people, regardless of status levels, would cleanse their bodies.

【ACCOMMODATIONS】
Kamisuwa Onsen Shinyu (2-6-30, Kogan-dori, Suwa-shi, Nagano-ken 392-0027)
ーーーーーーーーーーーーーーーーーーーー
Check-in:15:00 / Check-out:9:00
【Room】
Standard guest room
Japanese room with 10 tatami mats (Maximum 4 persons)
Japanese-style room on the side of the lake commanding the fine view of Lake Suwa from upper floors.
【Bath】
Springwater straight from the source 'Bisui Gensen'
The hotel has a springhead of 60 degrees Celsius (140 F) and its flow rate is 50 tons per day. According to the specialist, it is quite rare even at the nationwide level from the viewpoint of its abundant quantity of spring water and its high temperature.
The hot spring of Kamisuwa Onsen Shinyu is recommended by the specialist in healing as having an anesthetic effect based on scientific evidence. We believe you will be refreshed in mind and body here and grow more beautiful. There are sauna baths and semi-open-air bath commanding Lake Suwa. The bath for ladies has healing artwork by an up-and-coming artist.
The big bathroom commanding Lake Suwa houses healing artwork created by the specialist in healing.
It will soothe you in body and mind and enhance your beauty. Refresh yourself in the hot spring and enjoy your day in Suwa. We are looking forward to your visit.
【Meals】
Please enjoy dinner and breakfast in the private dining room 'Miko.'
The restaurant is designed to offer a relaxed and warm atmosphere. You can choose from two types of rooms; chair seat room suitable for children to aged guests or Japanese-style tatami room. Local fresh ingredients from Nagano Prefecture are used for the meals. There are provided from special storehouses for miso, sake, and pickles to make the meals richer. Appreciate the brilliant Japanese Kaiseki dishes pleasant to the eye while enjoying the background music easy on the year.
【Amenities/toiletries】
32 inches wide LCD TV, Blu-ray disc player, refrigerator, humidification air cleaner, electric pot, tea set, telephone, drier, hair iron, bath towel, face towel, yukata, pajamas, razor (for men), comb (for women)
【Others】
Completely non-smoking, mattresses from Italy, nanofiber coverlet, nano nighttime ion steamer can be used free of charge
【THINGS TO NOTE】
Time:2 days
Least participants:1 person
Meeting point:Kamisuwa Onsen Shinyu
2-6-30, Kogan-dori, Suwa-shi, Nagano-ken 392-0027
Access:
【From Tokyo】
Take Azusa, Limited Express, on JR Chuo Main Line for 2 and a quarter hours to Kami-Suwa Station
A 10-minute walk from the Station

【From Nagoya】
Take Shinano, Limited Express on JR Chuo Main Line for 2 and a half hours to Kami-Suwa Station
A 10-minute walk from the Station}
*Free pick-up is available at Kami-Suwa Station. Please call upon arrival at Kamisuwa.
(available during 9:00 to 17:00)
Tour conductor for 24 hours:〇
Accompanying National Government Licensed Guide Interpreter or Local Licensed Guide Interpreter:×
Language support:Japanese
Meals (included in a tour fee):〇(Breakfast:1, Lunch:0, dinner:1)
Included :Accommodation fee, tour bus
Excluded:Beverages, Bath tax (150 yen)
Free Wi-Fi:〇

Toilet(Japanese and Western-style):〇
Other things to note:Comfortable outfit, shoes that are easy to walk in

【TOUR TERMS AND CONDITIONS】
Before booking the tour, please confirm the Tour Terms & Conditions and save the document.
Check [TOUR TERMS AND CONDITIONS](Japanese)
【TOUR PLANNER AND CONDUCTER】
Regional Branding Institute Co., Ltd.
Aqua Terrace UⅡ Bldg. 8F, 2-20-3 Kaminarimon, Taito-ku, Tokyo, 111-0034
Travel Agency registered with a Tokyo Governor 2-7547
A regular member of All Nippon Travel Agents Association
【CANCELLATION POLICY】
20 to 8 days before the departure date of the tour 20%
7 to 2 days before the departure date of the tour 30%
The day before the departure date of the tour 40%
On the day of the departure date of the tour 50%
After the tour departed, No show 100%