Samurai Experience: Discover the Spirit of Miyamoto Musashi, the Strongest Samurai in Japan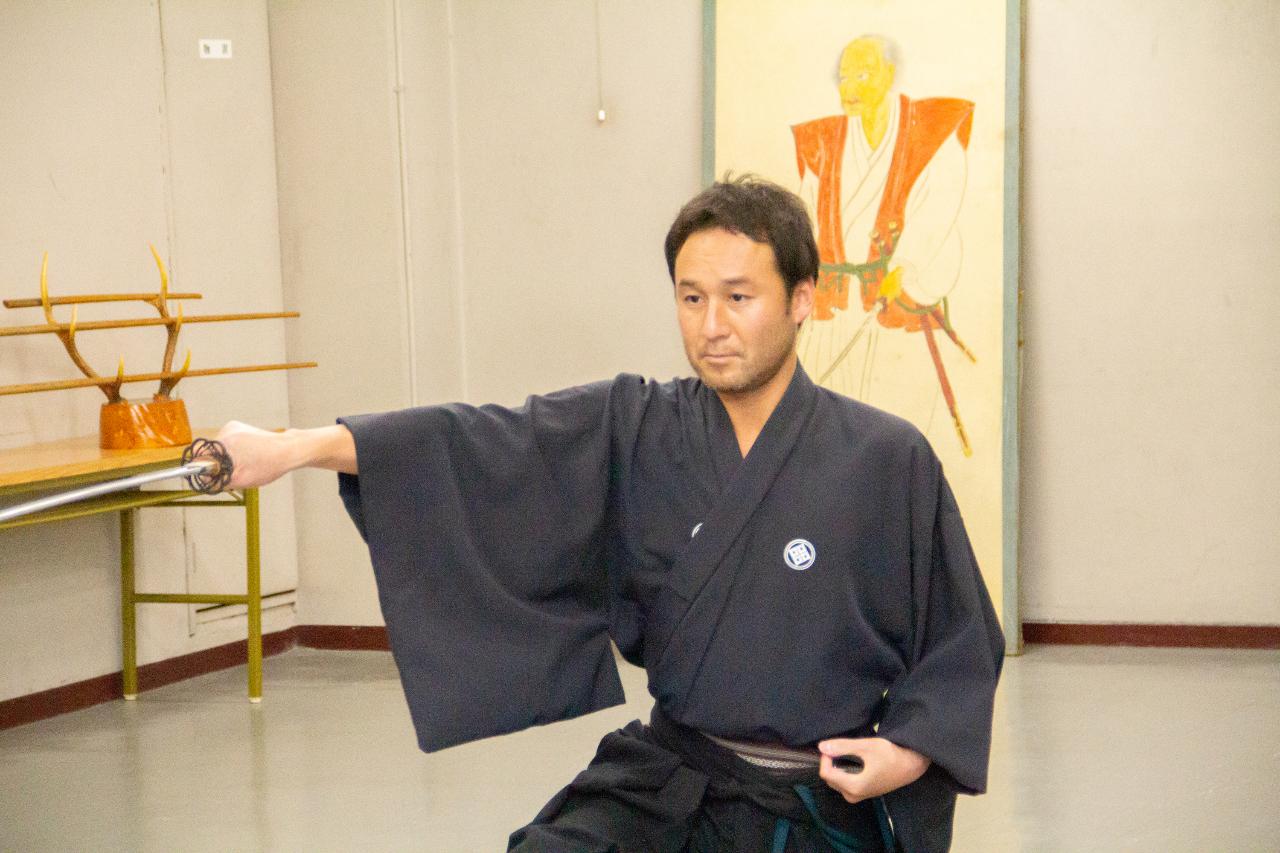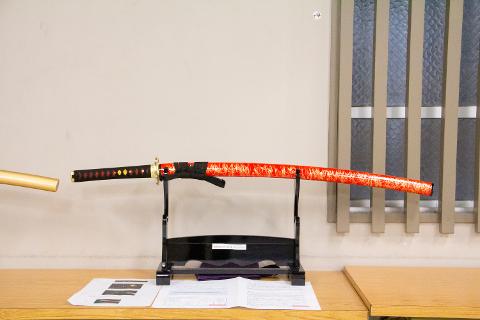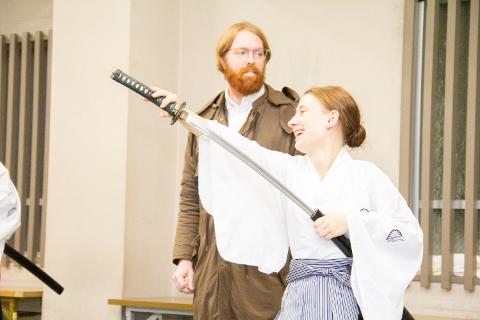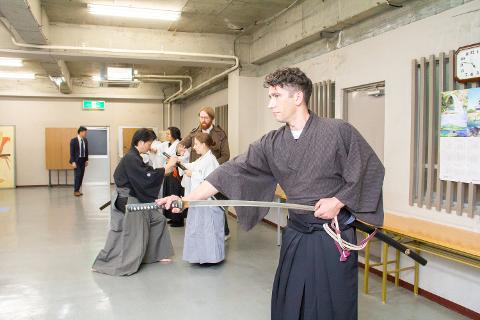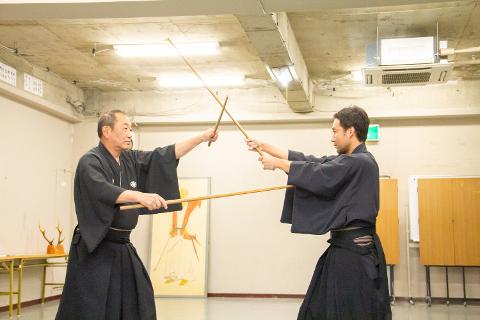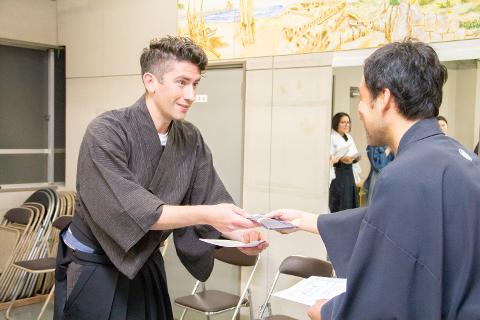 Duration: 90 Minutes (approx.)
Location: Kumamoto-shi, Chuo-ku, Kumamoto
Product code: EN-KUM-7109-71090
【STORY】
The world-famous samurai Miyamoto Musashi is the strongest in Japan. He is said to have fought 60 times in his life and never lost. Musashi Miyamoto spent his later years in Kumamoto, and in a cave called Reigando in Kumamoto City, where he wrote the book of five rings, a collection of tactics and knowledge for winning battles by cutting off doubts and anxieties in the heart. There he also perfected his own style "Niten Ichiryu".

Learn the real samurai swordsmanship and spirituality that has been passed down for about 380 years from Matsunaga sensei, the 18th-generation master who inherited Niten Ichiryu and devoted himself to the development of Iaido. Whether you are a beginner or want to learn more about samurai culture, learn and experience the samurai culture of Kumamoto, which goes beyond just cutting something with a sword. Face yourself, set your intention, and open your heart.

【HIGHLIGHT】

Experience Bushid(the way of the warrior) while wearing a dogi and being taught directly by Mr. Matsunaga, the 18th head of the family who inherited the style of Niten Ichiryu from the strongest samurai in Japan, Miyamoto Musashi.
Enjoy matcha green tea and Japanese sweets, while learning about the spirituality of Iaido, which is not only about winning a battle, but also mastering swordsmanship to protect.
At the end, you will receive a samurai training completion certificate and an original tenugui hand towel with your name written on it.
Because the experience is held right next to Kumamoto Castle, you can enjoy the castle before or after your experience.


【SCHEDULE】
Please select your start time in the box on the upper right.

[00:00] Change into the Japanese dogi
[00:10] Learn about the spirituality of Iaido while drinking matcha tea in a Japanese-style room
[00:20] Sensei's performance at the dojo
[00:25] Iaido experience
[01:05] Completion certificate/photograph
[01:15] Change back to your clothing

【EXPERIENCE SUPPLEMENTARY INFORMATION】
The following two points are the characteristics of Musashi Miyamoto, the founder of Niten Ichiryu, which you will experience this time.

(1) He was a samurai who focused and improved on his artistic sense. He created various works of art, believing that enhancing artistry is the most important way to hone his swordsmanship. Miyamoto Musashi's ink paintings and tsuba (metal sword guards) are stored at the Shimada Museum of Art in Kumamoto City.

(2) He mastered his own swordsmanship in order to protect his family and master. As the era changed from the Sengoku period, which was an era of war, to the Edo period, which sought peace, people lived not only to win battles, but also to master swordsmanship in order to protect and keep the peace. This style of swordsmanship and spirituality is Iaido.

【THINGS TO NOTE】
Duration:90 minutes
Meeting point: Musashi building
1-6-4 Shimotori, Chuo-ku, Kumamoto-shi, Kumamoto, 860-0807 [MAP]

Access:
●7 minutes walk from Kumamoto Castle
●20 minutes by streetcar from Kumamoto Station
●Kumamoto City Tram: 5 minutes on foot from Hanahatacho Station

Language support: Japanese,English(additional fees apply)
Included:
・Matcha
・Japanese sweets
・Dogi rental
・Samurai training certificate
・Hand towel

Excluded
・English-speaking guide(additional fees apply)

Participation requirements: Over 16 years old
Free wi-fi: Yes
Toilet: Yes ( Western-style)


【HEALTH AND SAFETY MEASURES】
・Hand sanitizer available to travelers and staff
・Social distancing enforced throughout the experience
・Regularly sanitized high-traffic areas
・Gear/equipment sanitized between uses
・Guides required to regularly wash hands
・Regular temperature checks for staff
・Paid stay-at-home policy for staff with symptoms
・Contactless ticket redemption

【CANCELLATION POLICY】

7 to 4 days before the tour date 40% of the tour price
3 to 2 days before the tour date 60% of the tour price
The day before the tour date, on the day of the tour 100% of the tour price
※Right after the online settlement is made, a cancellation fee of 10% will be incurred in case of cancellation.
※The cancellation fee includes handling charges.