Make Ramen at a Popular Restaurant in Hakodate, the Home of Salt Ramen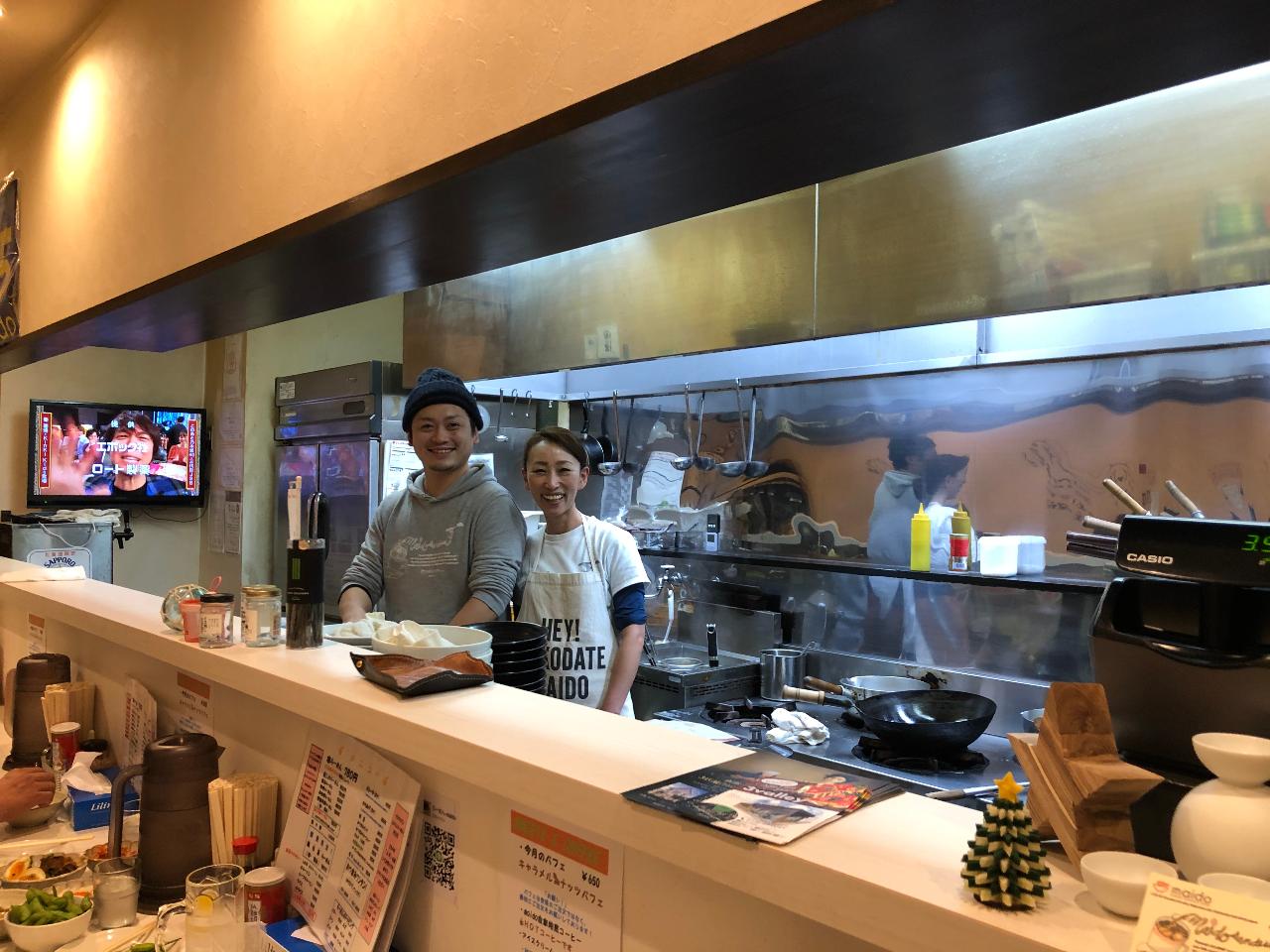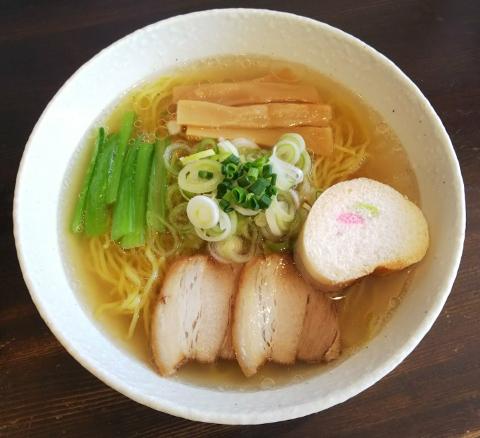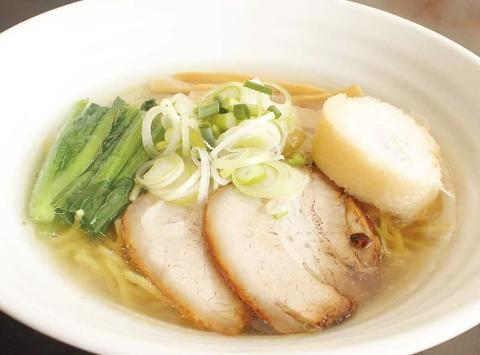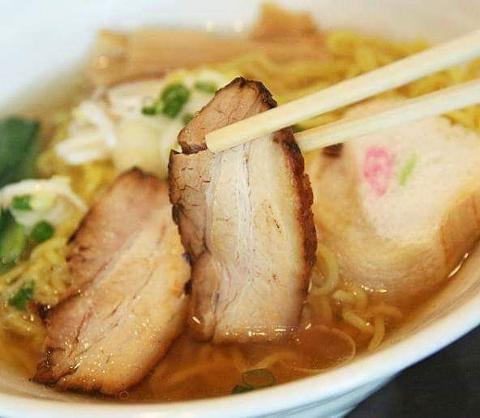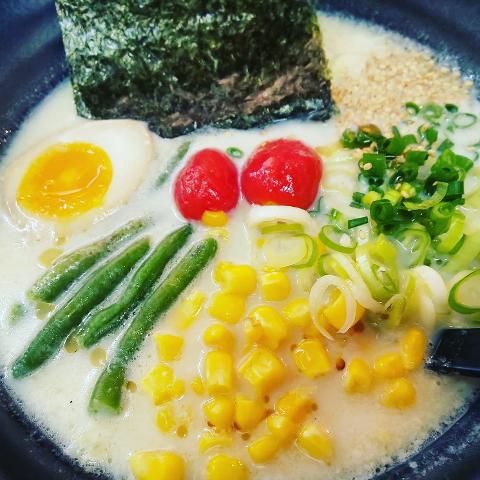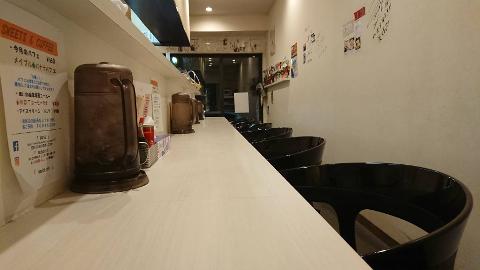 Duration: 60 Minutes (approx.)
Location: Hakodate, Hokkaido
Product code: EN-HKD-5016-50160
【OUTLINE】
Experience making "shio" (salt) ramen at a popular ramen restaurant in Hakodate, Hokkaido, a birthplace of Japanese shio ramen. You will prepare ingredients, soup, and noodles under the guidance of a skilled cook. We are also vegetarian and vegan friendly! We hope you enjoy making your special shio ramen here in Hakodate.
【HIGHLIGHTS】
Experience making salt ramen in Hakodate, one of the birthplaces of Japanese ramen culture.
Ramen Maido is a popular store in Hakodate, visited by travelers from all over the world.
Although making good ramen is a difficult challenge, with the guidance from an expert, you can make it with confidence!
We are conveniently located next to the Yunokawa train station, about 30 minutes from Hakodate Station.
You can enjoy sightseeing in the area before and after your tour. There are hot springs, historical sites, and museums that teach you about the history of Japan at the end of the 18th century.


【SCHEDULE】
Visit the restaurant→ Change clothes, preparation → Explanation from the staff → Cooking experience → Tasting → End of the Tour


【DETAILS】
Ramen is the most popular dish in Japan and is also loved by people all around the world. You can learn how to cook ramen in Hokkaido, one of the birthplaces of ramen culture in Japan. Hokkaido is one of the major international trading ports in Japan. At the beginning of the 20th century, when ramen was introduced from China to Japan, Hokkaido eagerly adopted the new food culture ahead of other regions.
Shio ramen (salt ramen) is one of the three major types of ramen in Hokkaido. It features thin, curly noodles and clear soup where the umami taste is brought out to its fullest. Hakodate ramen is the most iconic ramen in Hokkaido, where you can even enjoy every last drop of the soup.
With this plan, you can experience making shio ramen at a famous ramen shop in Hakodate. The shop owner and his wife welcome you with open arms. You are sure to enjoy your first shio ramen cooking experience in the bright atmosphere of the shop. First, you will learn about ramen while listening to the explanation from the shop staff. Under the guidance of the experienced cook, you will blend the soup, essential to making good ramen. Choose your favorite ingredients and sauce, already prepared for you, and blend them together as you like. Make the ideal ramen soup that only exists in ramen lovers' dreams. Boil the noodles, drain out the hot water, put them in the bowl, and place toppings. Now, you get to eat your ramen!
The shop also offers special ramen for vegetarians and vegans by eliminating animal-derived ingredients. For Asian vegetarians, it is possible to cook the ramen without garlic, onion, green onion, Chinese chives, and Japanese onion. You can also make the halal version of ramen.
Some menus can be flexibly adapted to various food cultures. Please choose your preferred menu when you book. Try making your own bowl while catching a glimpse of the latest, ever-evolving ramen culture.
※ If there are any specific ingredients that you cannot eat included in your selected menu, please let us know in the designated column when booking.
【THINGS TO NOTE】
Time:60 minutes
Meeting point:Ramen maido [MAP]
1-26-34, Yunokawacho, Hakodate-shi, Hokkaido 042-0932
Access:From Hakodate Station, take the Hakodate City Tram Line No. 2 to Yunokawa (30 minutes) → Get off at Yunokawa Onsen Station and walk for 2 minutes
Please look for the red ramen bowl and "maido" sign.
Minimum number of participants:2 people

Language support:English, Chinese, Korean (Only text guidance is available)

Included:
・Ingredients
・tools
・guidance necessary for making ramen
Excluded:Expenses not included in the activity
Participation requirements:7 years old and over (For children under 7 years old, please consult)
Free Wi-Fi:〇
Toilet(Western Style):〇
Other things to note:
・ Because hot water and fire are used for cooking, children under 7 years of age must be accompanied by a guardian.
・ If you are vegetarian, vegan, or there are ingredients that you can not eat for religious reasons, please enter the necessary information when making your reservation.
・ Ingredients used for vegetarian, vegan and halal menus may vary depending on the date of the experience.
* Closed on Tuesdays

【CANCELLATION POLICY】
7 to 4 days before the tour date 40% of the tour price
3 to 2 days before the tour date 60% of the tour price
The day before the tour date, on the day of the tour 100% of the tour price
※Right after the online settlement is made, a cancellation fee of 10% will be incurred in case of cancellation.
※The cancellation fee includes handling charges.