Purification Ceremony and Worship at the Shirayama Hime Shrine in the Sacred Mountain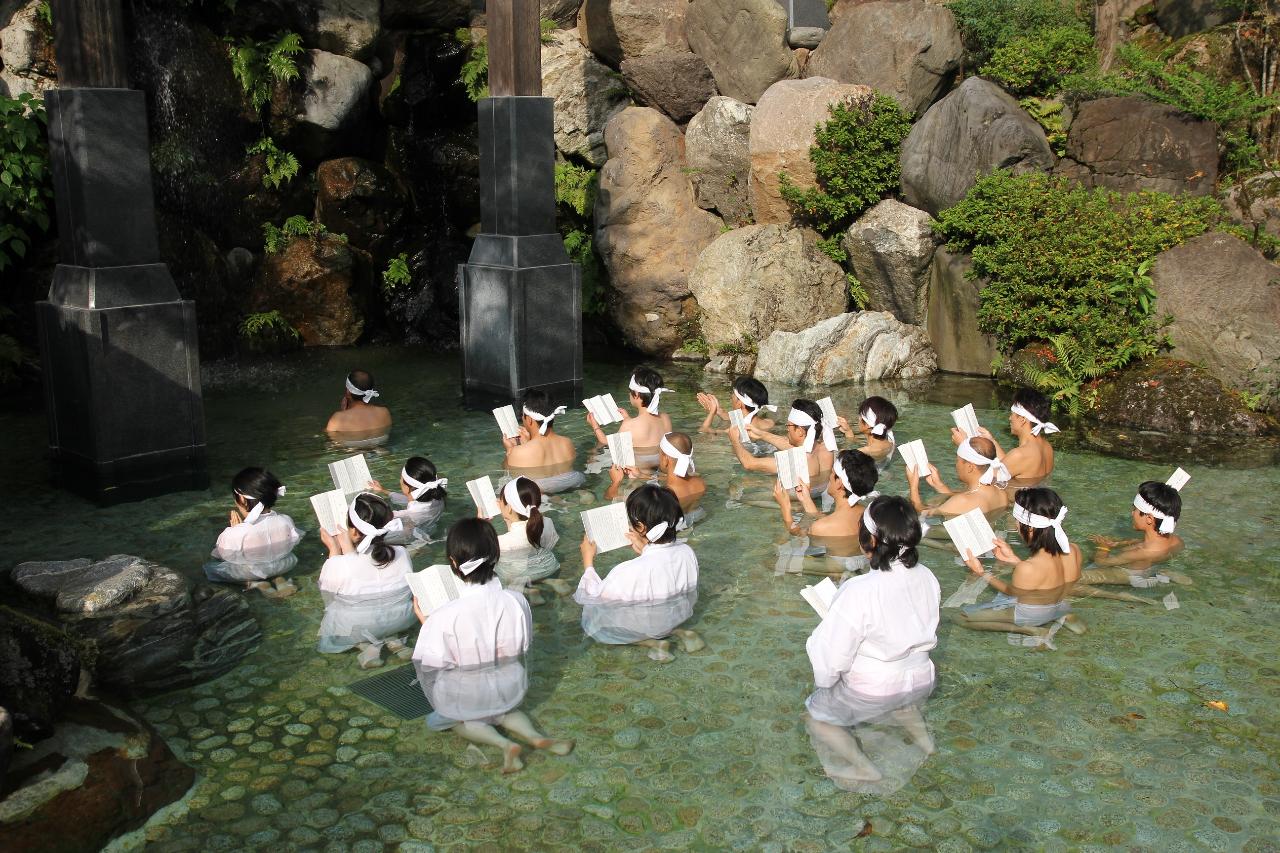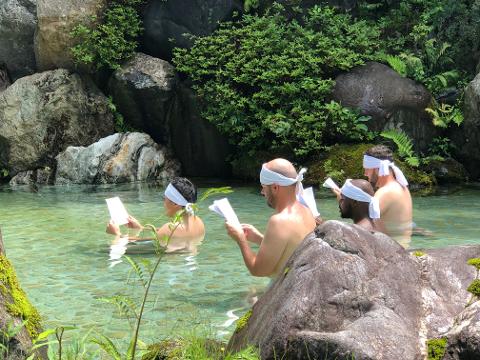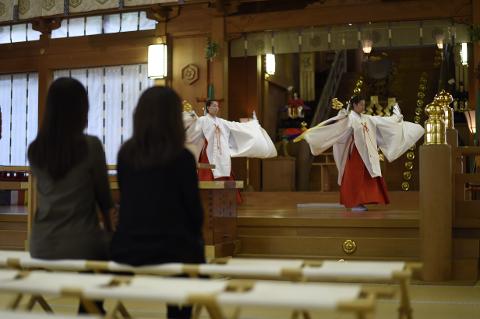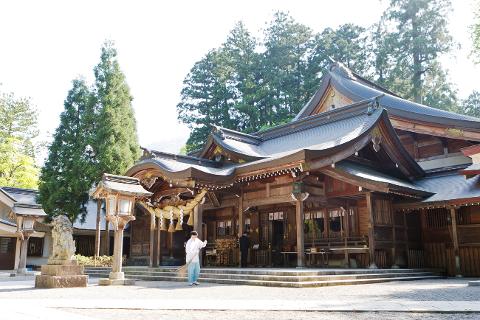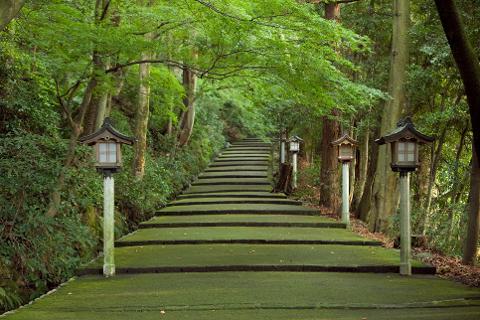 Duration: 150 Minutes (approx.)
Location: Hakusan, Ishikawa
Product code: EN-ISK-7118-71180
【OUTLINE】
Misogi is ablution in Shintoism to purify oneself and remove sin and vice. You can experience Misogi under the guidance of the Shinto priest at the dedicated site in the Shirayama Hime Shrine affluent with the underground stream from Mt. Hakusan. Mt. Hakusan is one of Japan's three major sacred mountains beside Mt. Fuji. There are only a few shrines that have dedicated sites for Misogi. The shrine offers a rare occasion where ordinary people can experience Misogi. Away from the bustle in daily life, why not immerse yourself in the sacred water at the spiritual site with a time-honored history? The participant is given the certificate of accomplishment from the shrine.


【HIGHLIGHTS】
Have a rare Shinto experience at the Misogi site in the shrine with spiritual energy
An authentic Misogi experience wearing traditional Japanese loincloth and white clothing
Special worship in the hall of worship
Receive the certificate of accomplishment
Rest assured as an English-speaking guide is accompanying
【SCHEDULE】
12:45 Meet up at Hakusan City Tourism League office and rent a bicycle→13:10 Gather at Ohagiya (tea shop) in front of Shirayama Hime Shrine (by bicycle, or taxi if it is raining)→Worship in the hall of the worship→Lecture and guidance on how to do Misogi→Change clothes and experience Misogi→Receive the certificate of accomplishment→Disband→Return the bicycle at Hakusan City Tourist League office
*It takes about 15 minutes by bicycle from Hakusan City Tourism League office to Ohagiya in front of Shirayama Hime Shrine


【DETAILS】
Misogi is ablution in Shintoism to cleanse people of sin and impurities with sacred water. They say it has an effect on removing idle thoughts and enhancing concentration.
Once samurai warriors executed Misogi before the battle. Nowadays, people across Japan do Misogi before sacred festivals, and at turning points in life. Even Japanese people can do Misogi only under a given condition. But here is a rare shine that allows even tourists to experience Misogi.
The shrine was established more than 2100 years ago, and it is the head shrine of approximately 3000 Shirayama shrines all over Japan. It enshrines three deities that created Japan and protect the sacred Mt. Hakusan where they reside. Among those deities, one goddess settled a dispute between the other deities, who later created Japan, and is said to bring out a good match and fortune. They believe the divine power resides in water that flows in this area. So, if you execute Misogi in the shrine, you may be given an opportunity to develop a good relationship with others.
First, you will travel by bicycle from the meeting point for the shrine where Misogi is held (by taxi, if it is raining). You are allowed to enter the shrine building and pay your respects in the hall of worship. Next, have a guidance about the shrine and Misogi. Change into white clothing and prepare yourself for Misogi. Soak in the sacred water and chant Norito (Shinto prayer). You will feel that your body and mind are purified. Different from an ablution by a fall, rest assured that your hair and face will not get wet. So, it will not take much time to change clothes.
The experience held at the sacred place in Japan is sure to remain in your memory for the rest of your life.
*What is Norito?
Norito refers to prayers recited to gods in Shinto rituals.


【THINGS TO NOTE】
Time:150 minutes
Meeting point:Hakusan City Tourism League
4-Chome Nu 85, Tsurugi-honmachi, Hakusan-shi, Ishikawa-ken 920-2121
*It is located on the 1st floor of Hakusan City Hall Tsurugi Branch. Please find the red banner telling "うらら白山人" or "Urara Hakusanbito."
Access:
By train
・A 3-minute walk from Tsurugi Station on Hokuriku Railroad Ishikawa Line
By taxi
・A 50-minute ride from Komatsu Airport
・Approx. 40 minutes from JR Kanazawa Station, or approx. 20 minutes from JR Matto Station
Language support:English
Included :Towels, Worship, Misogi experience, loincloth (purchase), white clothing (rental), the certificate of accomplishment, English guide, bicycle rental
Excluded:
・Transportation fee in case of rain (Please refer to the Other things to note below for details.)
・White clothing rental (for a man with tattoos)
  *Please choose the number of clothing when you make a reservation.
Items to bring:Swimwear or underwear you do not mind getting wet (white or light color near white)
Participation requirements :
・Aged 10 or older
・Those who have heart disease cannot join the experience.
・Those who are pregnant cannot take part in the experience.
Free Wi-Fi :×
Toilet(Japanese/Western style):〇
Other things to note:
・Female participants wear white clothing. The clothing becomes transparent when it is wet. Please prepare underwear or swimsuit of white or light color near white.
・Male participants wear only a piece of clothing called loincloth. Those with large tattoos are asked to wear white clothing as well as a loincloth. Please choose the option of White clothing rental when you book.
・There is a changing room with a shower booth. Please understand that you may need to wait when it is crowded, as there is only one shower booth.

・You will travel from the meeting point to the shrine by bicycle when it is not raining. If it is raining, a taxi will be arranged for you. Please pay the taxi fare by yourself. You will have a discount of 300 yen.

・If your traveling companion will only observe the Misogi session, please select the "Only attending worship ceremony without doing Misogi (for a traveling companion)" option.
【CANCELLATION POLICY】
7 to 4 days before the tour date 40% of the tour price
3 to 2 days before the tour date 60% of the tour price
The day before the tour date, on the day of the tour 100% of the tour price
※Right after the online settlement is made, a cancellation fee of 10% will be incurred in case of cancellation.
※The cancellation fee includes handling charges.