The Basics of Japanese Food, Dashi tasting (with Miso Soup, Rice Ball Making Experience)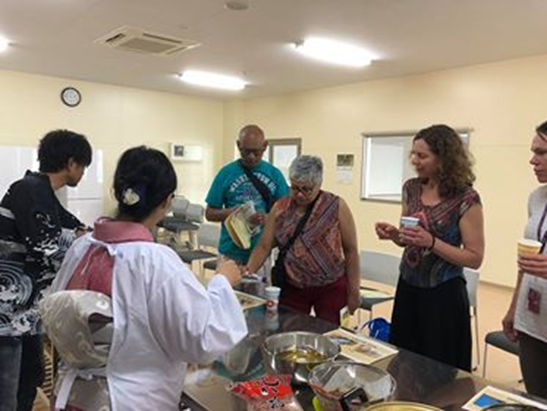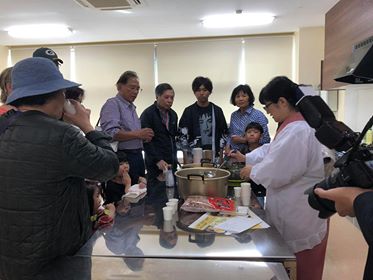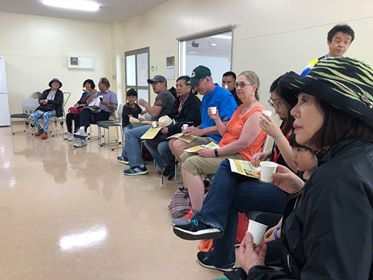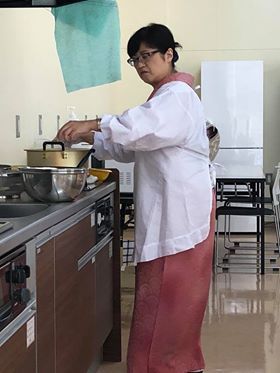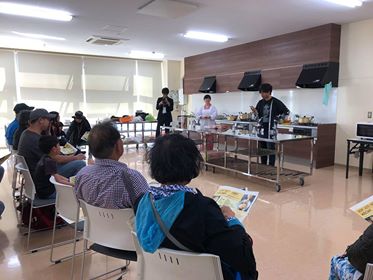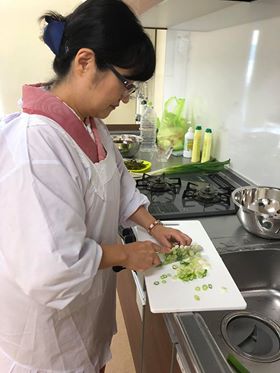 Duración: 60 Minutos (aproximadamente)
Ubicación: Hakodate, Hokkaido
Código de producto: EN-HKD-5026-50260
【OUTLINE】
"Dashi" is the basic seasoning of Japanese cuisine. Many kinds of Dashi (broth) is used for most Japanese dishes. The taste of Dashi changes depending on the combination of ingredents. You can experience the richness of Dashi while actually tasting it. After savoring Dashi, you will make Miso soup with Dashi and "Onigiri" rice balls.

【HIGHLIGHTS】
Learn about the basic broth of Japanese cuisine "Dashi"
Lecture and demonstration in English by an experienced instructor
Make Miso soup with your favorite Dashi
Learn how to make Onigiri, a light meal made of Japanese rice
Taste the basics of Japanese food, rice ball and miso soup
【SCHEDULE】
Meeting → Dashi tasting → Blending of dashi & tasting → Miso Soup, Rice Ball Making → Eating →End

【DETAILS】
First, the instructor will explain about the kelp "Kombu," one of the materials for Dashi (broth). The instructor has completed the course for the Dashi sommelier Class 2. Taste the Dashi taken from the kelp.
Then add a small amount of soy sauce, and see how the taste has changed.
After listening to a similar explanation about the dried bonito, dried sardines, and dried shiitake mushrooms, which are representative ingredients for Dashi along with kelp, and actually taste each Dashi.
Next, blend the bonito Dashi and kelp Dashi, and enjoy the difference in flavor.
You can freely mix Dashi of kelp, dried bonito, dried shiitake mushrooms to see how the taste changes.
Then, why not make a typical Japanese "Miso soup" with the Dashi of your best preference? The instructor will teach you how to cook step by step.
The best match with Miso soup is Onigiri made of Japanese rice.
Choose your favorite from various savory ingredients such as salted salmon, seasoned kelp and pickled plums, and make rice balls under the guidance of the instructor.
Please enjoy the Miso soup and Onigiri that you have made yourself.
Enjoy this immersive experience by learning the basics of Japanese cuisine and tasting Dashi!
*Ingredients to be used:
・Miso soup: Soybeans, rice, Japanese leeks, wakame seaweed
・Rice balls: Rice, dried bonito, salmon, pickled plum, kelp, nori seaweed, sesame, wheat (could be contained in the condiments)
【THINGS TO NOTE】
Time:About 60 minutes
Meeting point:Marutama Square
2-9, Motomachi, Hakodate-shi, Hokkaido 040-0054

Access:
A 10-minute walk from "Jujigai" stop on Hakodate City Tram Route 2 or 5.
A 2-minute walk from Sanroku Mt. Hakodate Ropeway "Sanroku" station"
Language support:English, French, Japanese
Included:4 kinds of Dashi for tasting (kelp, dried bonito, dried sardine, dried shiitake mushrooms), Miso soup, Onigiri rice balls
Free Wi-Fi:×

Toilet(Western-style):〇
Other things to note:Children aged 12 and younger need to be accompanied by an adult.

【CANCELLATION POLICY】
7 to 4 days before the tour date 40% of the tour price
3 to 2 days before the tour date 60% of the tour price
The day before the tour date, on the day of the tour 100% of the tour price
※Right after the online settlement is made, a cancellation fee of 10% will be incurred in case of cancellation.
※The cancellation fee includes handling charges.