Traditional Wedding Ceremony, Parade, and Meal in Kanazawa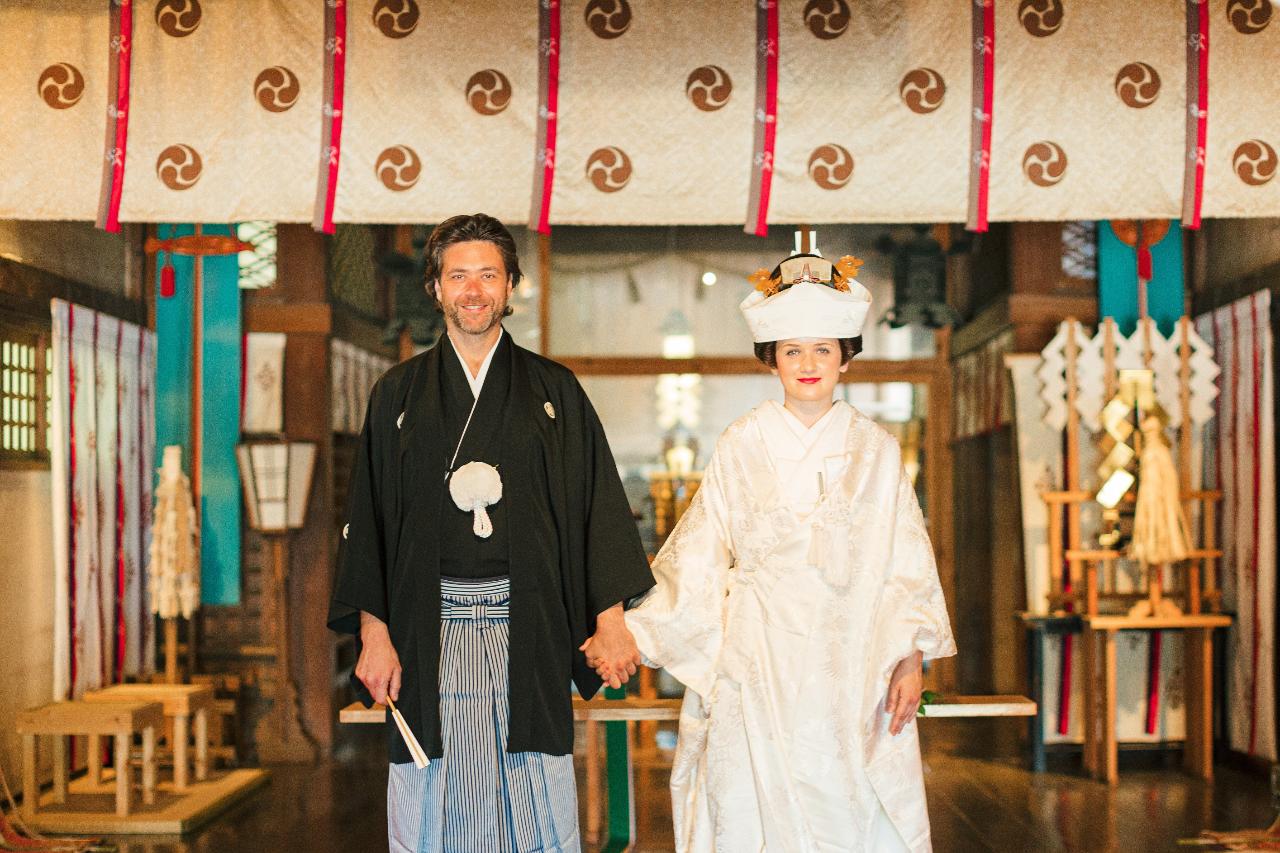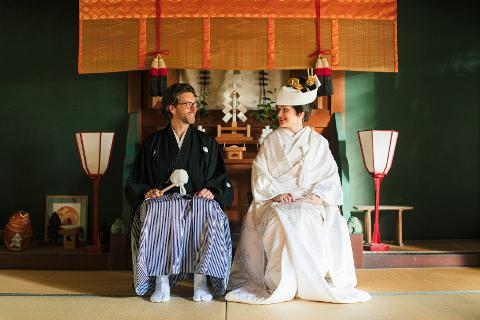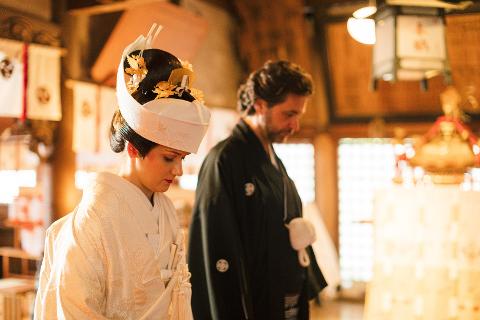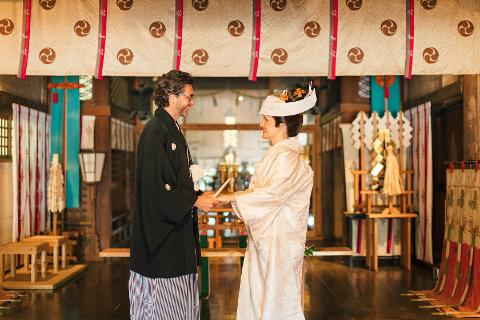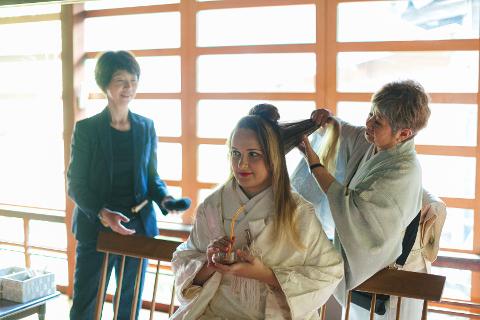 Duration: 5 Hours (approx.)
Location: Kanazawa, Ishikawa
Product code: EN-ISK-7119-71192
【OUTLINE】
During your evening wedding experience in Kanazawa, you and your partner will wear traditional gowns worn by the feudal elite, be entertained with a celebratory parade through the Higashi Chaya Geisha District, and be blessed at a famous shrine. After this initial ceremony and stroll comes a fine dining extravaganza! You'll enjoy an extraordinary reception and meal at a renowned Kanazawa establishment, and the accompanying wedding poetry will herald your unique and unforgettable day. Photos will be taken at numerous scenic spots throughout the many significant moments of your wedding experience. Your digital (and three hard copy) photo package will be delivered to you as your unique tour culminates with a taxi ride back to your hotel.


【HIGHLIGHTS】
You will be guided through Japanese traditions and customs in English by native English-speaking tour guides.
At the shrine that was once frequented by Samurai and the Maeda family that governed Kanazawa, you can join in a full-fledged celebration with a priest. The priest will give you a lecture about purification and offer his/her congratulations.
You can experience a wedding ceremony in the Higashi Chaya Geisha District where historic townscapes remain and where the preservation areas for some of the country's most important traditional buildings are located.
At a well-established restaurant, you can enjoy authentic kaiseki dishes that samurai once ate with traditional kitchenware.
After the tour is finished, you will receive a photo album, the photo data, and wedding gift candy.
We also offer an optional plan in which your family members can join (additional fees apply).
【SCHEDULE】
16:00 Pick up at West gate of Kanazawa station by taxi
16:15 Begin the transformation! Make-up, hairstyling, change into wedding gowns and explanation of the designs and traditions of all the dress and accessory aspects of the ceremony. Photographer with you throughout the process and tour.
17:15 Blessing at the Shrine.
17:30 Explanation of the spiritual meaning of the marriage ceremony and Shrine features by Shrine priest.
17:45 Parade through Higashi Chaya Geisha District (in the case of inclement weather, a special wedding-themed tea ceremony will be held inside the Shrine).
18:15 Change back to regular clothes.
18:40 Travel to restaurant via taxi.
19:00 Reception begins. Restaurant proprietor will recite traditional poetry and give an explanation of the special wedding-associated décor and menu. Start of your fine dining experience.
21:00 Your professional photographer delivers your photo package. Presentation of traditional sweets to enjoy while looking at your photos. A taxi will take you to your preferred destination in Kanazawa.
【DETAILS】
In Kanazawa, where Samurai culture remains, you can experience an authentic wedding night that samurai once took part in.
The women put on a bridal robe (white wedding robe), and men change into a hakama. At a shrine once frequented by Samurai and the Maeda family who ruled Kanazawa, you will participate in a Shinto purification ritual to purify you and your partner. A priest will give you a lecture about the history of the shrine and offer his/her congratulations.
After that, we will have a bridal parade in Higashi Chaya District, a district where the cityscape from the 16th century remains intact. At this time, the bride will change into a colorful wedding robe. Rather than walking down the Virgin Road, traditional Japanese weddings involve a glamorous and strict parade as part of a sacred ceremony.
On rainy days, instead of a bridal parade, a tea ceremony-style celebration will be held in a Japanese-style room within a shrine. In the tea ceremony, the married couple is tied together in accordance with the spirit and manners of the tea ceremony, which has taken root as an important spiritual training in Japan. You will be able to experience a full-fledged tea ceremony surrounded by Kanazawa's prominent tea culture.
After the wedding or wedding ceremony, you can enjoy a local folk songs performance and authentic kaiseki cuisine at an established restaurant that represents Kanazawa. "Bride Noren," a bridal curtain made by famous Kaga Yuzen fabric hangs in the restaurant as well, so you can experience Kanazawa's traditional wedding ceremony. Here, you will taste authentic Japanese cuisine as a special meal for your wedding. The chef will also offer some comments and explanations regarding the exclusive Kanazawa meals you will enjoy.
After your meal, we will take you back to your hotel. At the end of the tour, you will receive a photo album and the photo's digital data. In addition, "Goshiki-Namagashi" will be handed over as a traditional wedding confection. Goshiki-Namagashi is served at weddings in the Kaga area. Goshiki means five colors, and this confection expresses five kinds of rich nature in Kanazawa, the sun, moon, mountains, sea, and villages.
During the entire process, a native English interpreter will accompany you and carefully explain the marriage ceremony, and the staff will carefully prepare ceremonies for this special time in your life, so you can experience a seamless wedding experience.


【THINGS TO NOTE】
Time:5 Hours
Meeting point:JR Kanazawa station, West gate [MAP]
Konoshinnbo-cho, 1-1, Kanazawa-city, Ishikawa, 920-0858

Access:3 hours from Tokyo station by Shinkansen express

Language support:Native English, Spanish, and/or Japanese facilitation
Included:
・Wedding Wear
・Hairstyling
・Make-up
・Shrine Ceremony
・Parade
・Professional Photographer
・Three Hard Photos in a booklet
・All Digital Photos
・All food and drink
・All Facilitation
・Taxi to and from your choice of Kanazawa location and to restaurant.
Excluded:
・Pick-up and Drop-off outside Kanazawa
・personal purchases outside those described in tour explanation.
Participation requirements:
Above 15 years old only (participation for 2 people)
※Children and friends can only visit
※You can eat together. (Optional) We can serve kids menu. (Only for children under elementary students.) For kids over middle schoolers, the meals will be the same as adult one.

Free Wi-Fi:×
Toilet:○
Other things to note :
・Upon reservation, you will be sent further information and a questionnaire to help with your sizing and ceremony requests.
・ If your family and friends are coming together, you can eat together with your family, but you need to make a book for it as optional, so if you want, please make sure that you need to
・ In the case of rain, we will ask you to change to the rainy day plan.
・You can change the date if you let us know before a few weeks before, but you may not be able to change your reservationdepending on the availability of facilities.
・If your family members will join, family members will be free during the bride change the clothes. They can walk around the street, "Higashi Chaya street".



【CANCELLATION POLICY】
7 to 4 days before the tour date 40% of the tour price
3 to 2 days before the tour date 60% of the tour price
The day before the tour date, on the day of the tour 100% of the tour price
※Right after the online settlement is made, a cancellation fee of 10% will be incurred in case of cancellation.
※The cancellation fee includes handling charges.