【Saiteikikanko】Enjoy the Nature of Sai Village! A Tour to Watch "Hotokegaura," a Sculpture Artwork Created by Nature (with Sea Urchin Shelling Experience) / 佐井村の自然満喫!自然が作った彫刻芸術作品「仏ヶ浦」観覧ツアー(ウニ剥き体験付き)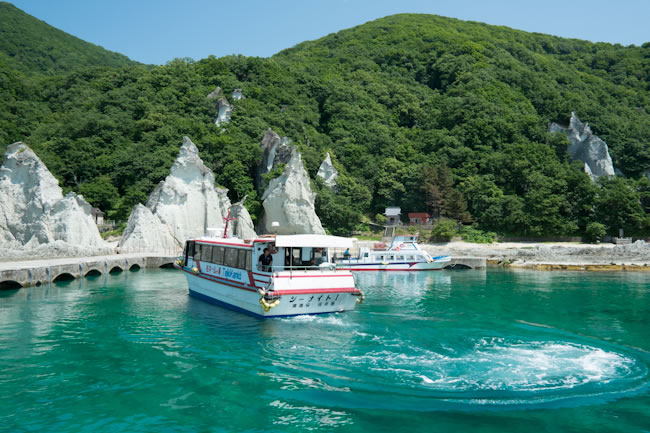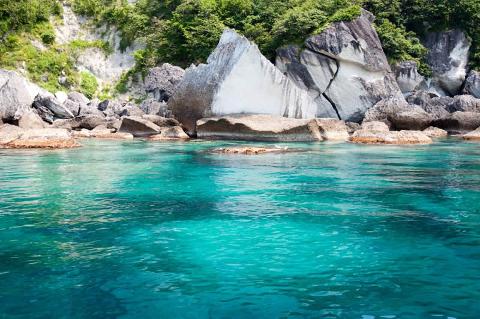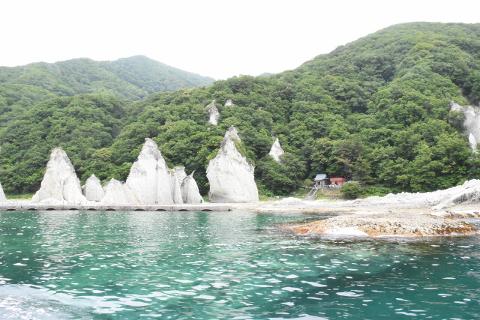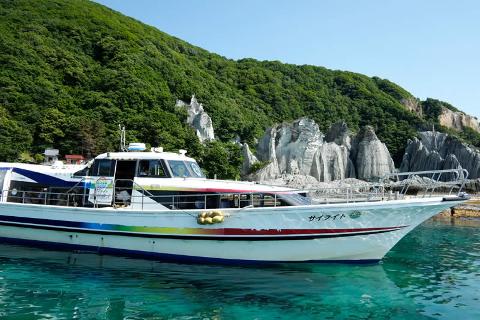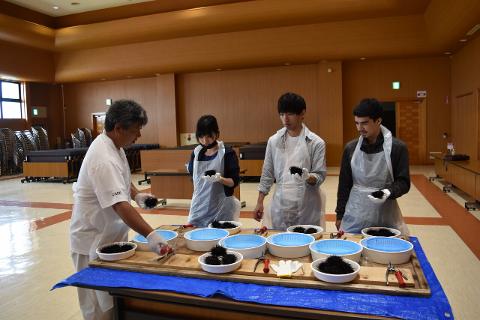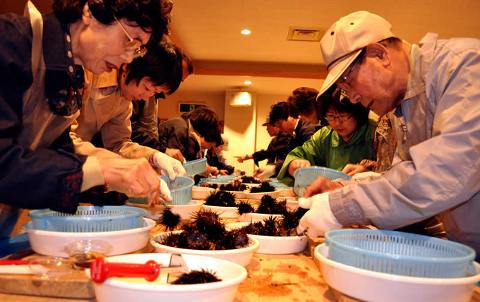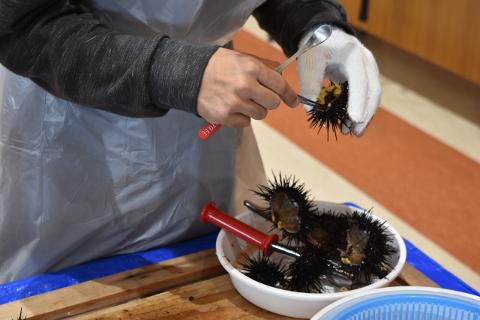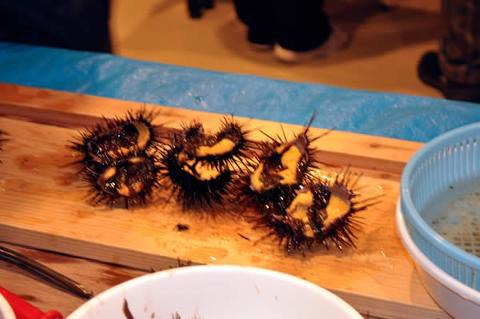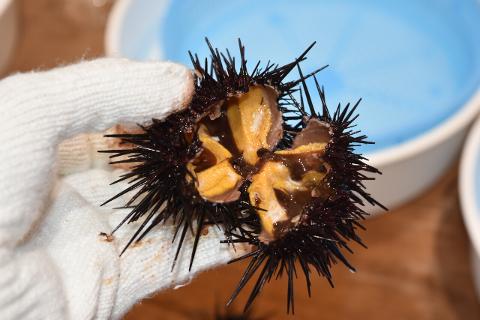 Duration: 120 Minutes (approx.)
Location: Shimokita-gun, Aomori
Product code: EN-AOM-7036-70360
【OUTLINE】
You can see the spectacular scenery of the rock formation "Hotokegaura," which is designated as a special place of scenic beauty and natural monument, from the sea on a regular pleasure boat. At the port, you can experience shelling freshly caught sea urchins with the experienced instructors and taste delicious sea urchins, a local specialty.


【HIGHLIGHTS】
An extravagant experience of shelling freshly caught sea urchins and eating them immediately (3 pieces per person)
Look at the magnificent nature of Hotokegaura from the sea
Feel close to "Hotokegaura," a work of art created by nature
【SCHEDULE】
Meeting → Regular pleasure boat (Sai Port - Hotokegaura (30 minutes for landing) - Sai Port) → Sea urchin shelling experience → End
* The sea urchin shelling experience may take place before riding the pleasure boat depending on the schedule.


【DETAILS】
◇Regular pleasure boat to visit "Hotokegaura," designated as a nation's natural monument
About 20 million years ago, when the Japanese archipelago was separated from the Eurasian continent, which created the Sea of ​​Japan, a massive submarine volcanic activity occurred. It is considered that the original form of Hotokegaura was formed at this time. Please take a look at "Hotokegaura," a superb view formed with gigantic rocks of various shapes like a natural sculpture!

◇Sea urchin shelling experience
3 sea urchins are provided per person. All the sea urchins landed in Sai Village are carefully shelled and shipped out. The process of cracking the shell, treating the internals, and cleaning it has a great influence on the taste depending on its skill. You will experience the handwork of shelling sea urchin that has been cultivated over many years. This project has been carried out with the desire to make you feel familiar with the sea urchins of Sai Village and enjoy them. Experienced instructors carefully explain each work and answer questions, so that even those who are unfamiliar with the handling of seafood can participate with confidence.


【THINGS TO NOTE】
Time:120 minutes
Meeting point:Tsugaru Kaikyo Bunkakan Arusas
1F Arusas, 112 Sai, Sai-mura, Shimokita-gun, Aomori-ken 039-4711
Access:
・ Regular liner from Aomori Port to Sai Port (1 round trip to Sai in winter, 2 round trips in summer)
A 1-minute walk from Sai Port
・ 1 and a half hours by rental car from JR Shimokita Station
About 2 hours by bus, and a 1-minute walk from the Sai bus stop
Language support:Japanese
Included:Pleasure boat fare, sea urchin shelling experience (3 pieces)
Free Wi-Fi:×

Toilet(Western-style):〇
Other things to note:
・ In Hotokegaura, there is guidance in Japanese for about 15 minutes.
・ Be sure that children are accompanied by a guardian.
・ Sea urchin shelling experience is available from May to the end of July.
【CANCELLATION POLICY】
7 to 4 days before the tour date 40% of the tour price
3 to 2 days before the tour date 60% of the tour price
The day before the tour date, on the day of the tour 100% of the tour price
※Right after the online settlement is made, a cancellation fee of 10% will be incurred in case of cancellation.
※The cancellation fee includes handling charges.