Craft an Authentic Samurai Knife: 1-Day Tour with Taxi Service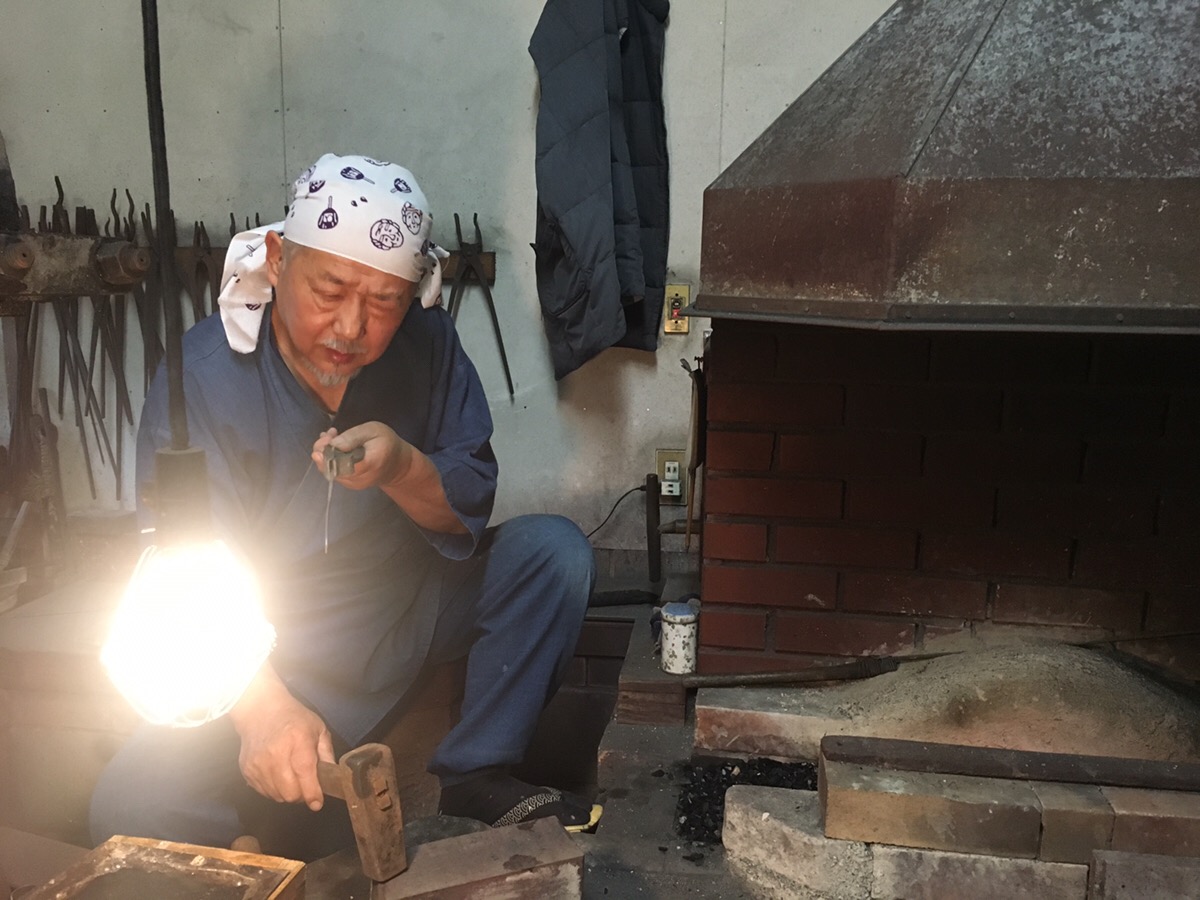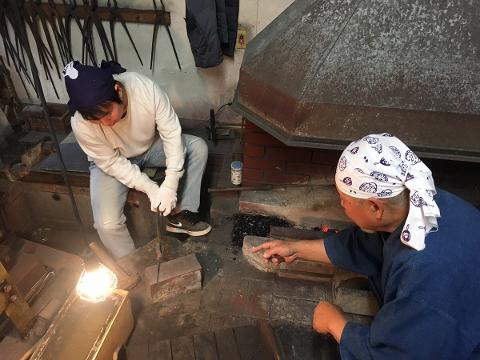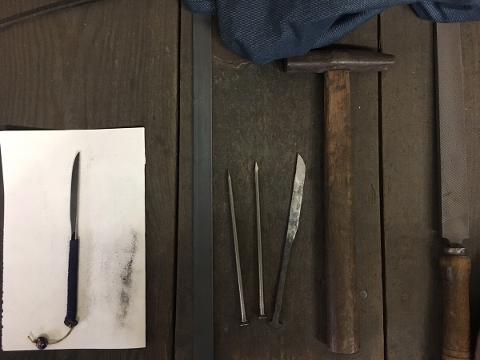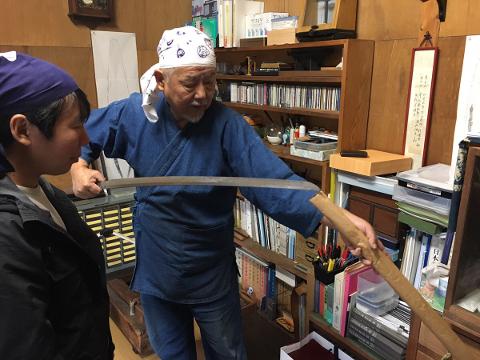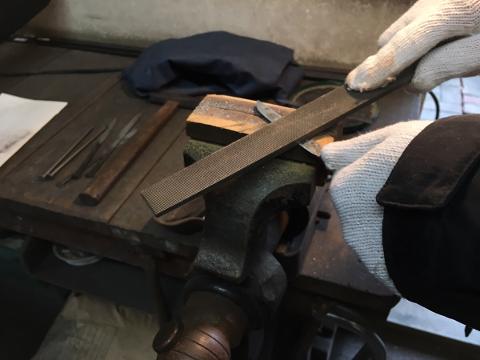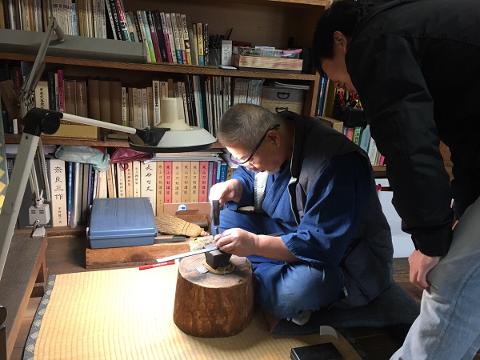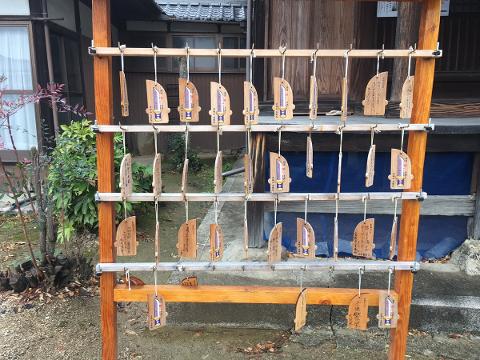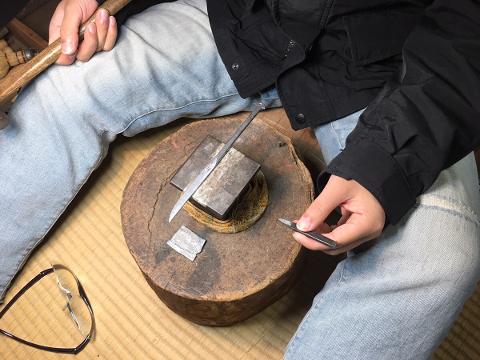 Duration: 420 Minutes (approx.)
Location: 岡山市北区, 岡山県
Product code: EN-OKY-7129-71290
【OUTLINE】
Enjoy a private blacksmithing experience taught by a skilled craftsmen in Osafune, a region known for its Japanese swords.
You can experience an authentic sword-making process that cannot be found elsewhere and visit the prestigious Bizen Osafune Sword Museum. This plan also includes a convenient taxi transfer Hotel Granvia Okayama to Bizen Osafune Japanese Sword Museum

【HIGHLIGHTS】
Enjoy private lesson on how to create your own samurai knife from a skilled swordsmith.
Experience authentic blacksmithing, such as making fire with bellows.
Tour the Bizen Osafune Japanese Sword Museum, a museum that specializes in Japanese swords and also has a sword workshop.
Worship at Saihoji Jigenin Temple, which has connections to swordsmithing.
Includes a taxi transfer from Hotel Granvia Okayama to Bizen Osafune Japanese Sword Museum.


【PRICES】
68,500 yen ~86,550 yen (tax included)

*Please select 1 from 4 kinds of taxi.
【SCHEDULE】

Meeting at Hotel Granvia Okayama (9:00)→ Move by taxi (about 50 minutes) → Blacksmithing experience (120 minutes) → Lunch (60 minutes) → Museum tour (70 minutes) → Polishing (15 minutes) → Carving inscription (35 minutes) → Visit Saihoji Jigenin Temple (20 minutes) → Move to Hotel Granvia Okayama (about 50 minutes) → Wrap up at Hotel Granvia Okayama (16:10)

【DETAILS】

Bizen in Okayama Prefecture and Mino in Gifu Prefecture have long been known as production areas for Japanese swords. At Bizen Osafune, a sacred region for Japanese swords, you will learn blacksmithing skills directly from a sword craftsman with 50 years of experience, and you will make your own samurai knife.
You will be able to have a unique, authentic blacksmithing experience that can only be found here.
After lunch, you will visit the Bizen Osafune Japanese Sword Museum, the only museum dedicated to Japanese swords, near the workshop.
After completing your samurai knife, you will visit the Saihoji Jigenin Temple, which has a connection to swordsmithing.
Enjoy this private, premium tour with a skilled sword craftsman and an interpreter guide.

【THINGS TO NOTE】
Time:420 minutes (approx.)
Minimum number of participants:1 person (Max. 4 people)

Meeting point:Hotel Granvia Okayama
1-5 Ekimotomachi, Kita-ku, Okayama-shi, Okayama Prefecture 700-8515

Access:
・ 3 minute walk from Okayama station
・ 30 minutes by car from Okayama Airport

Tour conductor for 24 hours:None

Accompanying National Government Licensed Guide Interpreter or Local Licensed Guide Interpreter:None
Language support:English, Japanese
* English driver may be available

Meals (included in a tour fee):Available (Breakfast: 0 times, Lunch: 1 time, Dinner: 0 times)

Included:
Taxi transfer fee・Work gloves ・Tenugui(Japanese traditional towel) ・Lunch・Blacksmithing experience Fee・Bizen Osafune Japanese Sword Museum Admission Fee
Excluded:
* Excludes transportation and other expenses not included in the course and personal expenses.
* Ticket fees are not included. Please arrange tickets by yourself.
・ Work wears such as aprons
Items to bring:Drink, Changing clothes
Participation requirements:7 years old or older
The blacksmithing experience is not available for children under 6 years old
Clothes:Clothes made of cotton material that may be dirty because this experience use fire
Free Wi-Fi:×
Toilet:Yes
Other things to note:
・The blacksmithing experience is same process as a Japanese sword making.
・The blacksmithing experience is possible even in rainy day for indoor experience.
・You cannot experience when the museum is closed.

Operating company:Ryobi Taxi

【TOUR TERMS AND CONDITIONS】
Before booking the tour, please confirm the Tour Terms & Conditions and save the document.
Check [TOUR TERMS AND CONDITIONS](Japanese)
【TOUR PLANNER AND CONDUCTOR】
Regional Branding Institute Co., Ltd.
Aqua Terrace UⅡ Bldg. 8F, 2-20-3 Kaminarimon, Taito-ku, Tokyo, 111-0034
Travel Agency registered with a Tokyo Governor 2-7547
A regular member of All Nippon Travel Agents Association

【CANCELLATION POLICY】
10 to 8 days before the departure date of the tour 20%
7 to 2 days before the departure date of the tour 30%
The day before the departure date of the tour 40%
On the day of the departure date of the tour 50%
After the tour departed, No show 100%