Enjoy Japan's good old town famous for jeans with private taxi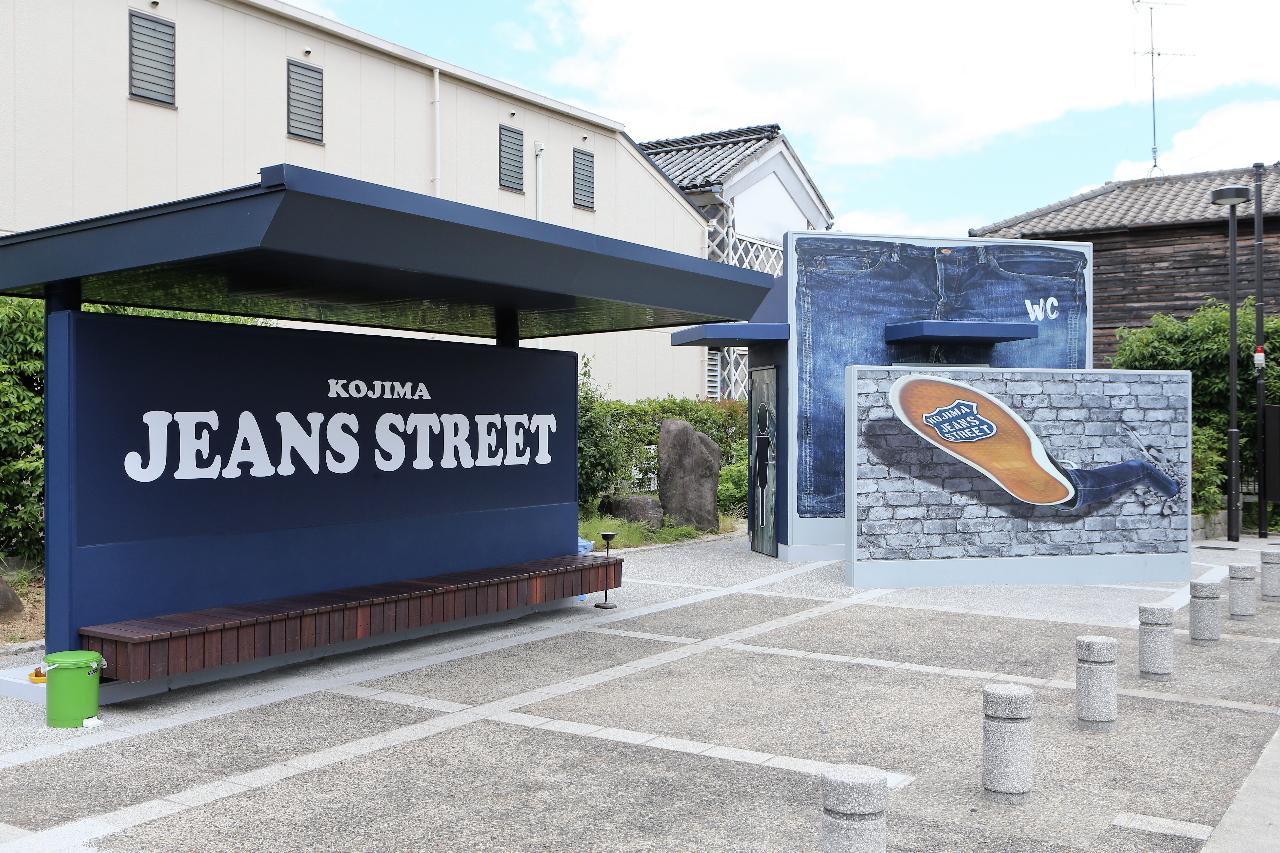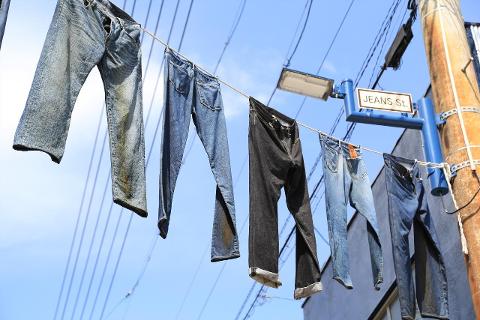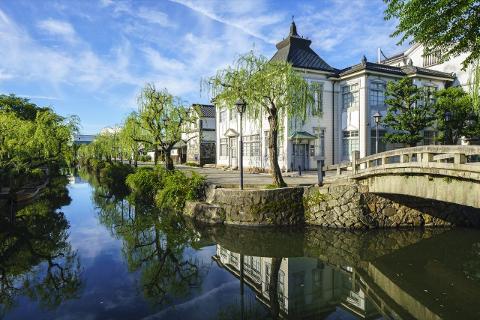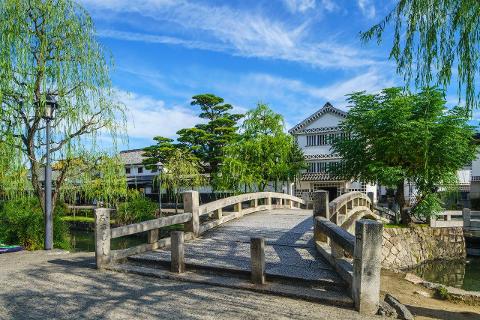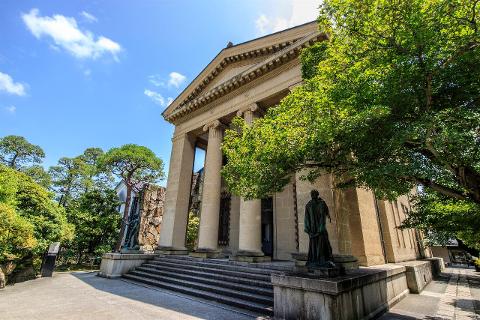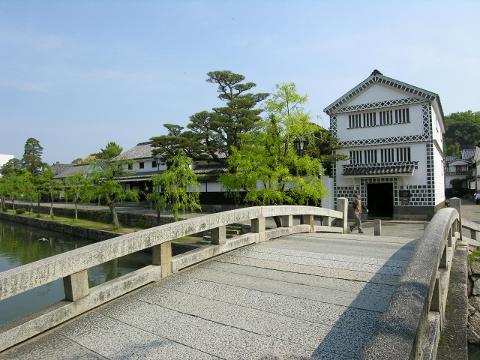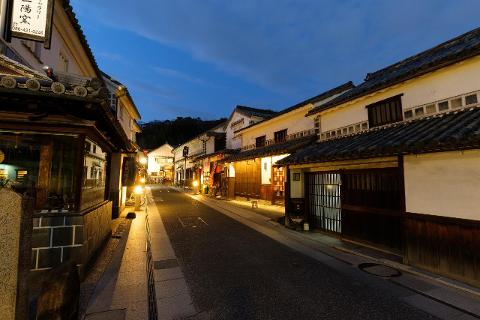 Duration: 420 Minutes (approx.)
Location: Okayama, Okayama
Product code: EN-OKY-7130-71300
【OUTLINE】
This is a tour where you can fully enjoy the scenary of good old town in Japan which is also famous for jeans. You can easily travel by chartered taxi.


【HIGHLIGHTS】
You can go around tourist spots efficiently by chartered taxi
In Kojima, the birthplace of domestic jeans, you can make only one denim
Enjoy the white-walled kurayashiki, row of willow trees, and the emotional streets
You can overlook the Seto Inland Sea at Japan's first national park, "Setonaikai National Park".
Kurashiki Ivy Square, full of exoticism with red bricks entwined with ivy, is sure to look good on SNS

【PRICES】
77,110 yen ~112,200 yen (tax included)
*Please select 1 from 4 kinds of taxi.



【SCHEDULE】
Meet at Hotel Granvia Okayama (9:50) → Move to Kurashiki Bikan Area (about 45 minutes) → Sightseeing in Kurashiki Bikan Area (about 120 minutes) → Move to JEANS MUSEUM&VILLAGE(about 30 minutes) →From 15: 00, experience making jeans at Kojima Betis Smith Jeans & Village (approx. 60 minutes), then walk freely (approx. 60 minutes) → Move to Hotel Granvia Okayama (about 45 minutes) → Wrap up at Hotel Granvia Okayama (18:00)
【DETAILS】
Kurashiki Bikan Are is located on the Seto Inland Sea coast in the southern part of Okayama Prefecture. Chatered taxis allow you to travel smoothly from your hotel. There are buildings with impressive white walls and tiled roofs in a row, and you can feel the good old Japanese scenary. Kurashiki is also famous as the birthplace of domestic jeans, and "Kojima Denim" has received high praise both in Japan and overseas for its high quality and unique design. The canvas produced in Kojima boasts a 70% nationwide market share, and "Kurashiki canvas", which uses canvas, is simple, durable and has a wide variety of items. Please enjoy Kojima, a textile town created by the passion and commitment of craftsmen.

Model course example

1.Walk around the Kurashiki River
You can see the Kurashiki Bikan area from the top of the boat .You can take a walk around the nostalgic streets while drinking exquisite croquettes and local beers.

2.Ohara Museum of Art
Established in 1930 as the first private art museum in Japan to publicly display Western art. You can see the arts of world famous painters such as Monet, Gauguin and Renoir at once.

3.Kurashiki Ivy Square
It was operating until 1945 as the main factory of Kurashiki Spinning Mill, built in 1889. The wall is made of red brick and it is a warm space with ivy covering the wall. At present, it is a complex facility from accommodation to sightseeing.

4.Kurashiki Denim Street
"Kurashiki Denim Street" was newly launched in 2014. It is divided into a Kids & Ladies' Building, a Men's Building, a General Goods Building, and a Take Out Corner, which can be enjoyed by people of all ages. Let's try blue gourmet such as "Denim Man" or "Denim Soft" related to denim.

5. Kojima Betis Smith Jeans & Village
You can experience making jeans. At the experience-based factory, you can experience the making of jeans once using the same machine as the craftsman. Choose your jeans first, then choose your favorite buttons, rivets, and leather patches to enjoy the unique jeans experience.

<Flow of experience of making jeans>
① Select a favorite unfinished jeans at a shop in the experience factory

② Select one button and six rivets in the work space

③ The button and rivet are attached using a special machine, and it is completed.


【THINGS TO NOTE】
Time:about420 (approx.)
Minimum number of participants:1 person (Max. 9 people)

Meeting point:Hotel Granvia Okayama
1-5 Ekimotomachi, Kita-ku, Okayama-shi, Oakayama Prefecture 700-8515

Access:
・ 3 minutes walk from Okayama station
・ 30 minutes by car from Okayama Airport
Tour conductor for 24 hours:None
Accompanying National Government Licensed Guide Interpreter or Local Licensed Guide Interpreter:None
Language support:Japanese
* English driver may be available
Meals (included in a tour fee):None

Included:Taxi transfer fee,Jeans making experience fee
Excluded:Excludes transportation and other expenses not included in the course and personal expenses.
Free Wi-Fi:×
Toilet:〇
Operating company:Ryobi Taxi


【TOUR TERMS AND CONDITIONS】
Before booking the tour, please confirm the Tour Terms & Conditions and save the document.
Check [TOUR TERMS AND CONDITIONS](Japanese)
【TOUR PLANNER AND CONDUCTOR】
Regional Branding Institute Co., Ltd.
Aqua Terrace UⅡ Bldg. 8F, 2-20-3 Kaminarimon, Taito-ku, Tokyo, 111-0034
Travel Agency registered with a Tokyo Governor 2-7547
A regular member of All Nippon Travel Agents Association

【CANCELLATION POLICY】
10 to 8 days before the departure date of the tour 20%
7 to 2 days before the departure date of the tour 30%
The day before the departure date of the tour 40%
On the day of the departure date of the tour 50%
After the tour departed, No show 100%