One-Day Bus Tour to Explore the Climate and Culture of Noto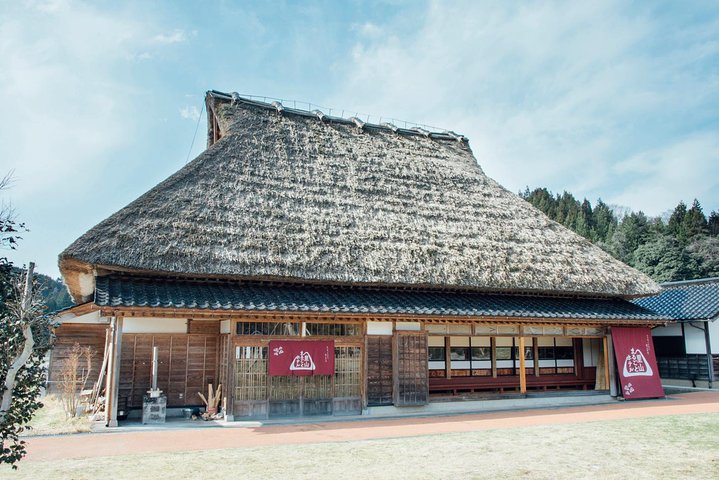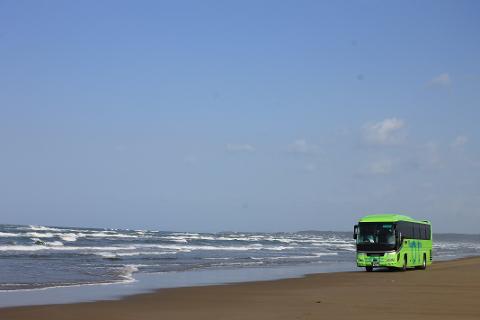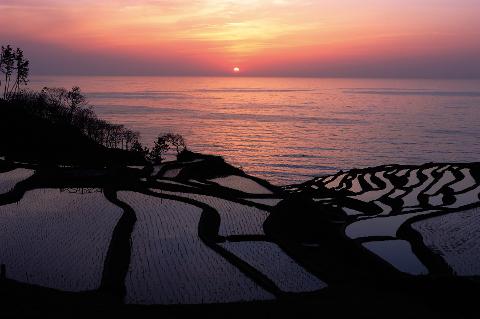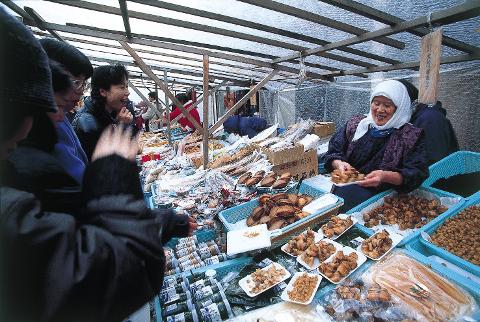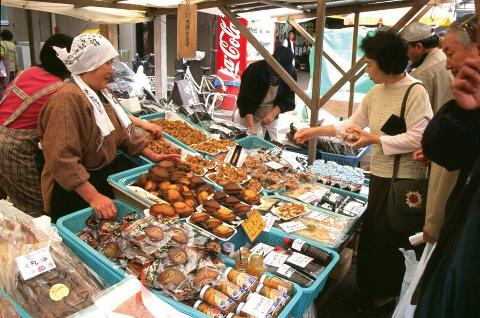 Duration: 8 Hours (approx.)
Location: Kanazawa, Ishikawa
Product code: EN-ISK-7122-71222
【OUTLINE】
Visit the Wajima Morning Market, one of Japan's three major morning markets, and the Shiroyone Senmaida (A Thousand Rice Paddies) in Shiroyone. The scenery of the rice terraces located in Shiroyone town is registered as Globally Important Agricultural Heritage Systems. You can also glimpse the superb views of Oku-Noto and the warmth of its local people on this tour. Enjoy a trip to Noto full of its culture and nature!


【HIGHLIGHTS】
This plan consists of a round trip by bus, conveniently accessible and safe.
Experience the Senrihama Nagisa Driveway, the only beach in Japan that can be driven through by car.
Walk around the Wajima Morning Market lined up with stalls, unique to Noto.
Enjoy a lunch consisting of country-style dishes served in a traditional house with a thatched roof.
Enjoy Oku-Noto in a half a day, including visits to the Senmaida rice terrace and Keta Taisha Shrine.
【PRICES】
14,700 yen (including tax)
【SCHEDULE】
7:50 Meeting (at Kanazawa Station West Exit Sightseeing Bus Parking Lot) ・ ・ ・ 8:00 Depart from Kanazawa Station ・ ・ ・ <by bus> ・ ・ ・ 8:40 Senrihama Nagisa Driveway ・ ・ ・ <by bus> ・ ・ ・ 9: 50-11: 20 Visit Wajima Morning Market and a sake brewery ・ ・ ・ <by bus> ・ ・ ・ 11: 50-12: 20 Visit Shiroyone Senmaida ・ ・ ・ <by bus> ・ ・ ・ 12: 40-13: 30 Lunch at Kayabuki-an ・ ・ ・ <by bus> ・ ・ ・ 14: 00-14: 30 Keta Taisha Shrine ・ ・ ・ <by bus> ・ ・ ・ 15: 20-16: 00 Scheduled to end and disband at Kanazawa Station West Exit Sightseeing Bus Parking Lot)
【DETAILS】
The chartered bus will start at Kanazawa Station. An English tour guide will show you around.
This tour features the superb views and local dishes of the Oku-Noto area, where you can immerse yourself in the climate and culture of Noto!
■ Senrihama Nagisa Driveway
Have a refreshing drive on the Senrihama Nagisa Driveway, the only beach in Japan that you can drive through by car. This is one of only a few spots in the world where you can drive on a sandy beach. Get off the bus during a comfort break, enjoy the view of the sky and the sea, and take photos. Depending on the weather, you may not be able to pass onto the driveway.
■ Wajima Morning Market (70 minutes)
Wajima Morning Market, with a history of over 1,000 years, is one of the three major morning markets in Japan. About 200 shops selling fresh seafood, dried fish, vegetables, folk crafts, etc. are lined up on a 360-meter shopping street. Explore the lively morning market filled with the voices of local merchants welcoming customers. You can experience the life of a port town while interacting with the locals.
■ Sake brewery (20 minutes)
After exploring the morning market, you will be guided to the Hiyoshi Shuzou sake brewery in Wajima. You can enjoy tasting and shopping various sake, a treat for sake lovers. If it is not during the peak season of sake production, you may still visit the brewery and listen to an explanation of sake brewing by Toji, the chief sake brewer. The brewery is not open to the public during the peak season of sake brewing.
■ Shiroyone Senmaida (30 minutes)
Senmaida, small rice terraces overlapping one another like fish scales, extend down to the coast of the Sea of ​​Japan. It creates a superb view said to be some of Japan's original landscape. Traditional farming is still practiced here, and its scenery was designated as a special place of scenic beauty by the government. You can appreciate the breath-taking scenery in each of the four seasons.
■ Lunch at Kayabuki-an (50 minutes)
Enjoy a lunch in a restaurant between Satoyama and Satoumi. The restaurant is in an old folk house with a traditional thatched roof. The meals are also cooked using the traditional techniques. The local meal consists of rice cooked on a stove and locally-grown fresh vegetables. While having the meal in a cozy, tatami-matted room, you will be able to feel what life is like in Noto, where time passes slowly.
*Satoyama and Satoumi are Japanese terms referring to a forest and a sea adjacent to a village, where nature and humans coexist.
■ Keta Taisha Shrine (30 minutes)
At the end of your trip to Noto, you will be guided to Noto Ichinomiya Keta Taisha Shrine, which has a history of over 2,000 years. In the solemn atmosphere of the precinct, there is a worship hall designated as important cultural property, Shinmon gate, and more. It has been famous as a shrine filled with good energy since ancient times and has attracted many people. Follow the guide, worship at the shrine, and consult a written oracle, if you wish.
【THINGS TO NOTE】
Time:About 8 hours
Minimum number of participants:2 people

Meeting point:Kanazawa Station West Exit Sightseeing Bus Parking Lot
1-802, Hirooka, Kanazawa-shi, Ishikawa-ken 920-0031
Access:A 2-minute walk from JR Kanazawa Station West Exit
Tour conductor for 24 hours:Available (Japanese only)
* If there are 12 or fewer participants, a tour conductor will accompany.

Accompanying National Government Licensed Guide Interpreter or Local Licensed Guide Interpreter:Available

Language support:Japanese, English (if there are 13 or more participants)
Meals (included in a tour fee):〇(Breakfast:0, lunch:1, dinner:0)

Included:
English guide fee, lunch, sightseeing bus fare
Transportation fee specified in the itinerary and taxes such consumption tax

Excluded:
Additional drink and food charges
Expenses such transportation not included in the course and personal expenses

Participation requirements:12 years or older
Clothes:Please wear shoes easy to walk in
Free Wi-Fi:〇
Toilet:〇
Other things to note:
・ Please book the tour at least 3 days in advance.
・ The tour may be canceled if the minimum number of participants is not met. In that case, you will be notified at least one day before the tour.
・ If there are 13 or more participants, an English speaking guide will accompany.
・ For lunch, a set menu with seasonal vegetable tempura made with rice flour will be served. Please let us know if there are any dietary concerns in your party.
Operating company:Maruichi Kanko

【TOUR TERMS AND CONDITIONS】
Before booking the tour, please confirm the Tour Terms & Conditions and save the document.
Check [TOUR TERMS AND CONDITIONS](Japanese)
【TOUR PLANNER AND CONDUCTOR】
Regional Branding Institute Co., Ltd.
Aqua Terrace UⅡ Bldg. 8F, 2-20-3 Kaminarimon, Taito-ku, Tokyo, 111-0034
Travel Agency registered with a Tokyo Governor 2-7547
A regular member of All Nippon Travel Agents Association

【CANCELLATION POLICY】
10 to 8 days before the departure date of the tour: 20%
7 to 2 days before the departure date of the tour: 30%
The day before the departure date of the tour: 40%
On the day of the departure date of the tour: 50%
After the tour departed, No show: 100%