Sakaori Terraced Rice Fields Walking and Onigiri Making Tour in Ena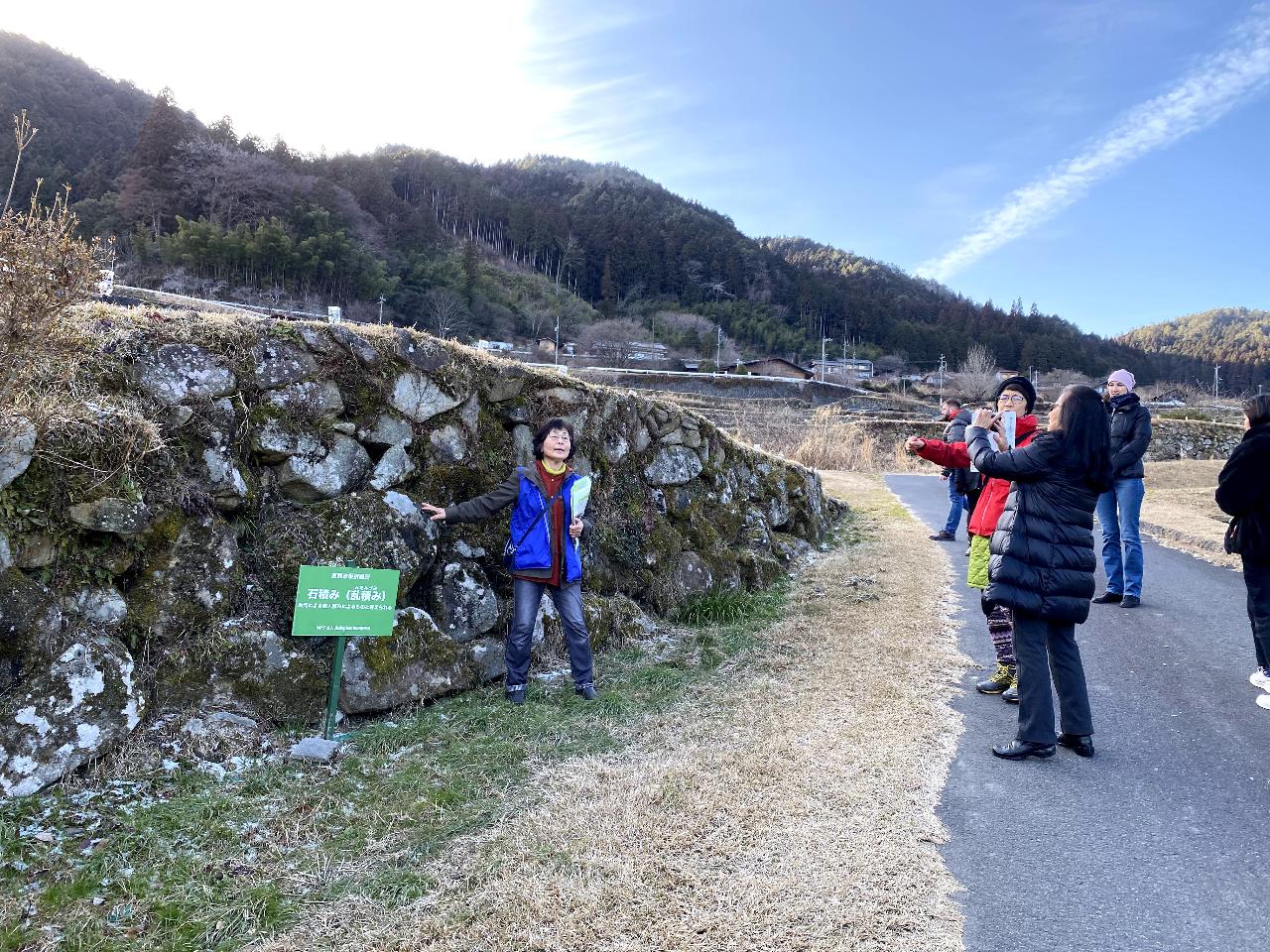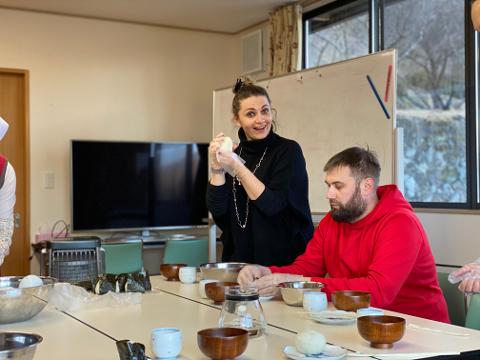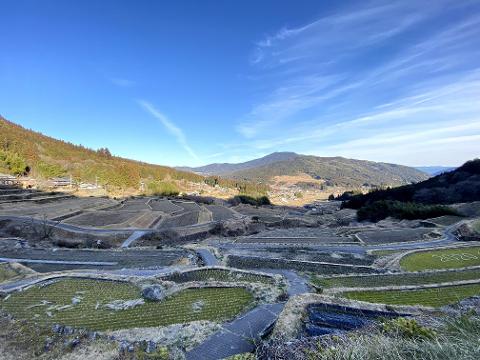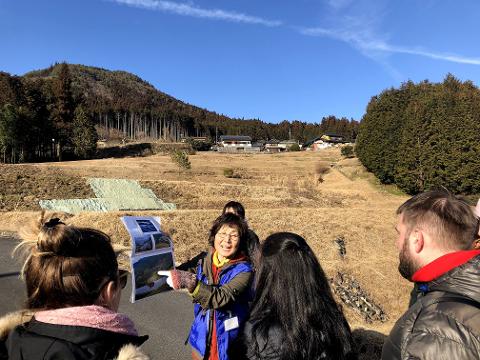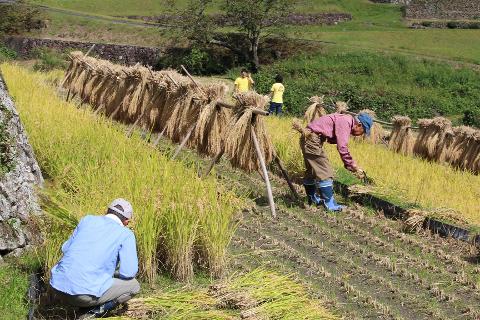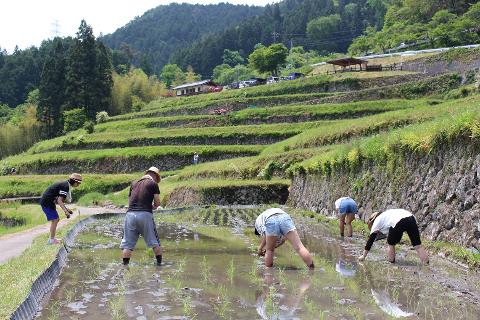 Duration: 150 Minutes (approx.)
Location: Ena-shi, Gifu
Product code: EN-GIF-7144-71440
【OUTLINE】

Located in Ena City, Gifu Prefecture, Sakaori Tanada Terraced Rice Fields is one of Japan's Top 100 Rice Terraces.
This walking tour will introduce you the beautiful scenery of the Japan terraced rice fields, a truly incredible engineering feat from 400 years ago.
Our local guide will guide you through the history and nature of the place, the rice cultivation techniques, as well as the water transport systems used in these terraces. After the walk, you will have the experience of making onigiri (rice balls) with local people, using the rice that is collected from the terraced rice field.

【HIGHLIGHTS】
Explore the countryside area of Ena city
Visit one of Japan's 100 best terraced rice fields
Discover the legend of the mysterious mountain Gongenyama
Learn how to make onigiri (rice balls)
Enjoy the hands-on experience with local people



【SCHEDULE】
Meeting at "Nose" Bus Stop
Sakaori Tanada Terraced Rice Fields Walking Tour
70 minutes
Hands-On Rice ball "Onigiri"
60 minutes
Walk Back to the Nose Bus Stop
20 minutes
【DETAILS】
Ena is a small town in Gifu Prefecture, located on the historic Edo Period Nakasendo highway.
It is known for its pulp and paper industry and refreshingly rural scenery. For over 400 years visitors have been able to find here one of the best and most beautiful landscapes of the Gifu Prefecture.

This trip will take you to Sakaori Tanada, one of Japan's 100 best terraced rice fields, and also an ideal destination for those who want a relaxing day trip.
On this one day tour you will be accompanied by an English-speaking guide. Through which you will learn about the area's history and nature, and how these rice fields are carefully managed by the local farmers and residents.
If you are planning your trip during May you will also be able to join rice planting. And if you come in September you will be able to enjoy the harvest.
After the walking tour, you will have a special opportunity to meet and greet local people. They will kindly teach you how to make your own onigiri. For this hands-on activity you will use the rice collected right from the Sakaori Tanada rice fields.
Finally, you will end the trip with a pleasant 20 minute walk back to the meeting point.

Enjoy the beautiful countryside of Ena city in this guided tour!

【THINGS TO NOTE】
Time:150 minutes
Meeting point:"Nose" Bus Stop
Nakano, NagashimaTown, EnaCity, GIFU
Access:Take the JR Chuo Line from Nagoya Station to Ena Station. From there transfer to Ena bus and get off at "Nose" The journey takes about 60 minutes.
Language support:Japanese, English
Included:Terraced Rice Fields Walking Tour, Onigiri Experience, Local English Speaking Guide
※When you choose the option of planting rice, we will prepare a pair of socks.

Things to bring:
Please wear comfortable walking shoes and easy to move clothes.
For planting and the harvest of rice please bring one or more towels and clothes to change to.

Free Wi-Fi:◯

Toilet:◯ (Western-style)
Other things to note:
・If you choose the option, there is a possibility that your clothes and shoes may get dirty. Please wear clothes you don't mind getting dirty. It is also helpful to have a change of clothes, if you can prepare them.
・The rice ball fillings will change depending on the season.


【CANCELLATION POLICY】
7 to 4 days in advance: 40% of the tour price
3 to 2 days in advance: 60% of the tour price
The day before/on the day of the tour: 100% of the tour price
※Right after the online settlement is made, a cancellation fee of 10% will be incurred in case of cancellation.
※The cancellation fee includes handling charges.