Experience the living Takayama in a 100-year-old house & Enjoying Japanese traditional activity, "Calligraphy"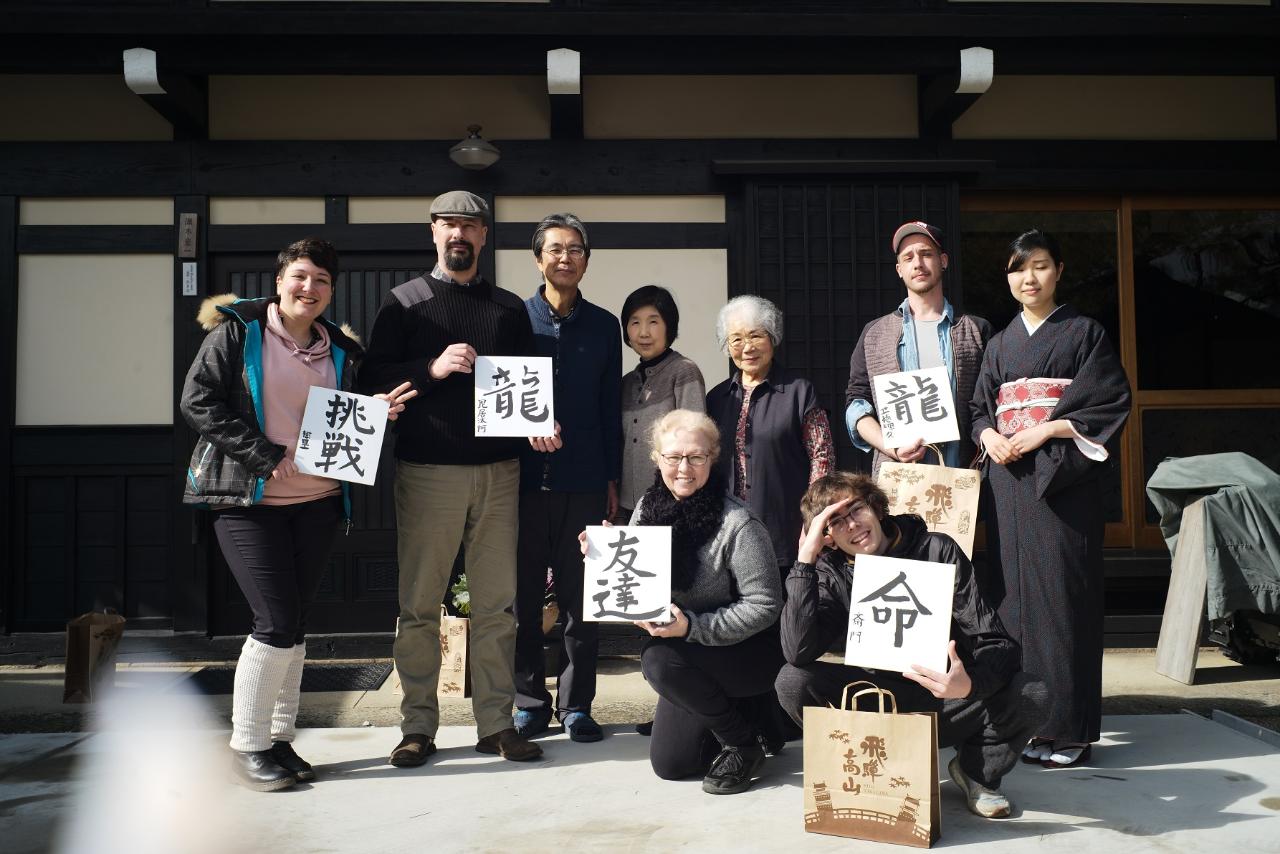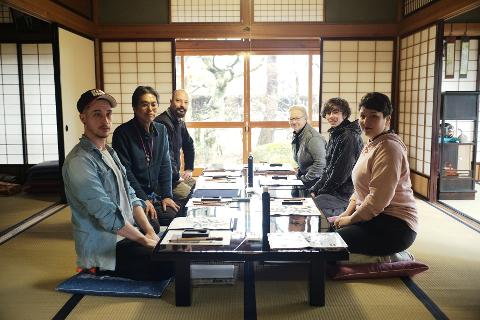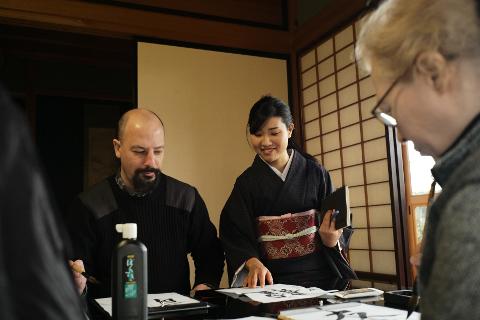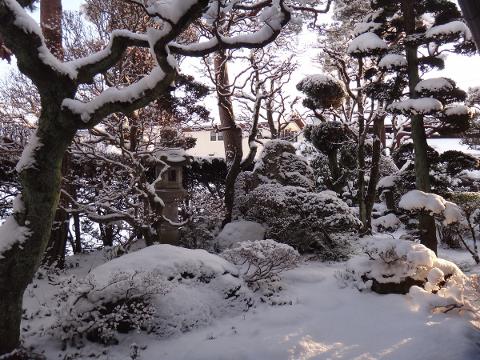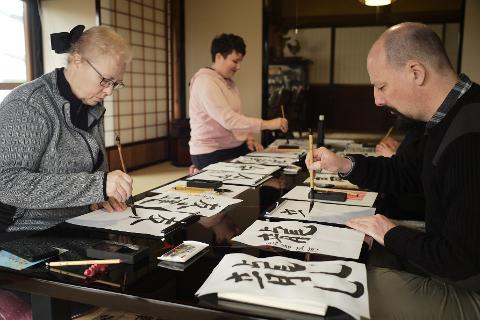 Duration: 150 Minutes (approx.)
Location: Takayama-shi, Gifu
Product code: EN-GIF-7136-71360
【OUTLINE】

Discover the Japanese lifestyle and history by visiting a traditional old house built over 100 years ago. Experience Japanese calligraphy from Segi Family who have protected the life in Takayama. Learn about the fascinating world of calligraphy and create your own calligraphy masterpiece!

【HIGHLIGHTS】
Visit the Yaheiji traditional family's house to experience Japanese calligraphy
Learn how to use calligraphy tools and how to write Japanese words
Relax and enjoy matcha green tea and Japanese sweets
Learn Japanese language starting with basic kanji strokes
The lesson will be in a Tatami room, where you can enjoy a Buddhist alter and "Koto" Japanese stringed musical instrument, with Japanese traditional garden
Have an opportunity to see a traditional Japanese house with a beautiful garden


【SCHEDULE】
Choose from two start times, 10:00 or 14:00.
[10:00/14:00] Yaheiji's Family House Visit
[10:20/14:20] Calligraphy Lesson - Learn Calligraphy basics
[10:50/14:50] Calligraphy Lesson - Train your favorite kanjis
[11:10/15:10]Tea Break
[11:40/15:40] Calligraphy Lesson - Write your own masterpiece
[12:00/16:00] Free time(Enjoy a fun learning experience with Yaheiji family in a Japanese Traditional space)


【DETAILS】
Japanese Calligraphy (Shodo) is a traditional Japanese art style that uses brushes and ink to write Japanese characters (e.g., kanji, hiragana, etc.). Every single character has its own meaning and how you write the character expresses your feelings and thoughts.
This experience starts with a visit to a traditional old house with a beautiful garden where can feel the Japanese way of life built in the Taisho era, over 100 years ago.
You will see architecture characteristics and areas that normally you can't see in old Japanese houses such as a Japanese old well and underground storage.
After the house visit you will start the calligraphy lesson from the basics. You will begin by learning about the basic knowledge of calligraphy, how to hold a brush, the correct posture, explanation of the four tools necessary for calligraphy, and an introduction on the history of calligraphy. Next, you will practice any kanji you choose.
You will have a tea break to relax with tea and Japanese traditional sweets.
At the end of the calligraphy lesson you have the opportunity to create your own and unique calligraphy masterpiece.
Enjoy a fun learning experience in this calligraphy class in a Japanese Traditional space!

【THINGS TO NOTE】
Time:150 minutes
Meeting point:YAHEIJI [MAP]
Kiryu2-291,TakayamaCity,GIFU, 506-0004
Access:
From Gifu Station, take the JR Takayama Main Line to Takayama Station. Next, take the Nohi Bus Kamioka / Furukawa Line and get off at "Sokkoshomae" . From there it is a 3 minutes walk.
The journey takes about 150 minutes.
Language support:Japanese,English
Included:
・Traditional Japanese House Visit
・Japanese Calligraphy Experience
・Tea and Traditional Japanese Sweets
・Your Calligraphy Work
Participation requirements:Participants must be 10 years old or older

Free Wi-Fi:◯

Toilet:◯ (Western-style)
Other things to note:Take note that ink may spill on your clothes, so please wear clothes you don't mind getting dirty.



【HEALTH AND SAFETY MEASURES】

・Face masks required for travelers in public areas
・Face masks required for guides in public areas
・Guides required to regularly wash hands
【CANCELLATION POLICY】
7 to 4 days in advance: 40% of the tour price
3 to 2 days in advance: 60% of the tour price
The day before/on the day of the tour: 100% of the tour price
※Right after the online settlement is made, a cancellation fee of 10% will be incurred in case of cancellation.
※The cancellation fee includes handling charges.