Discover Mino Culture through a Historical Cooking Experience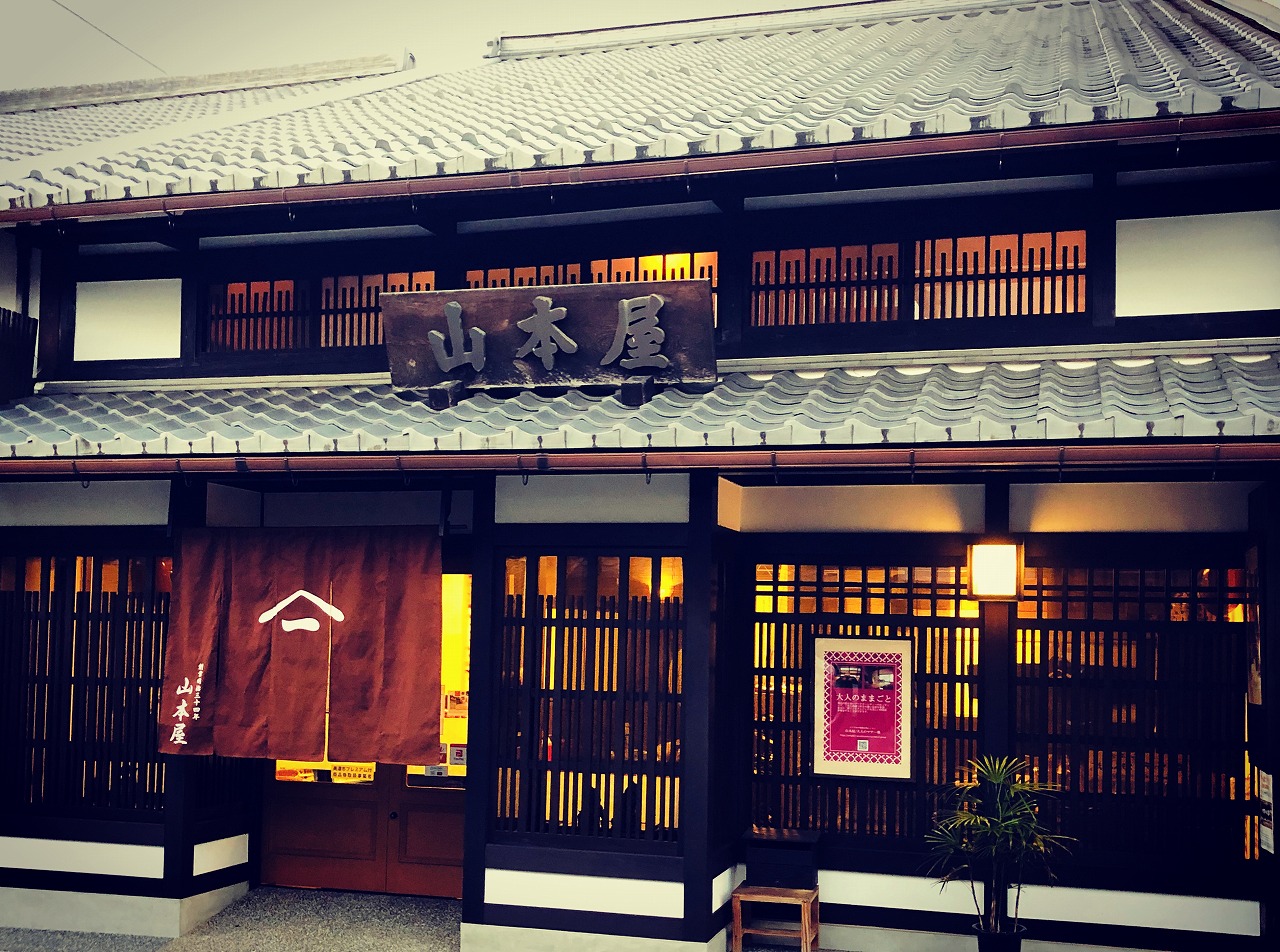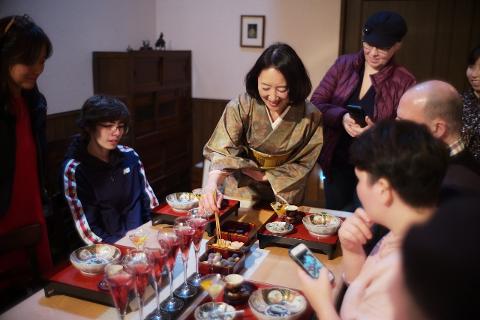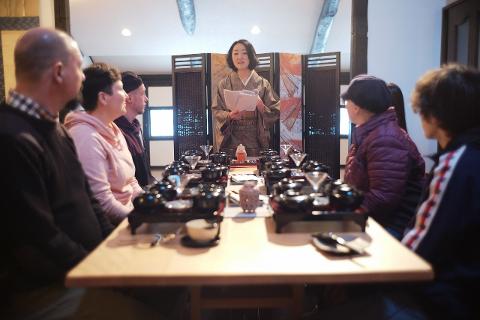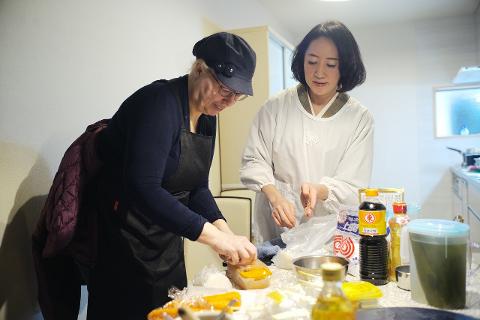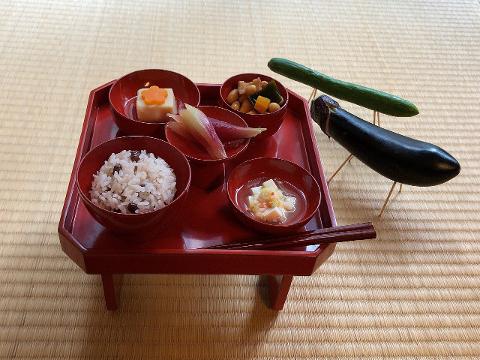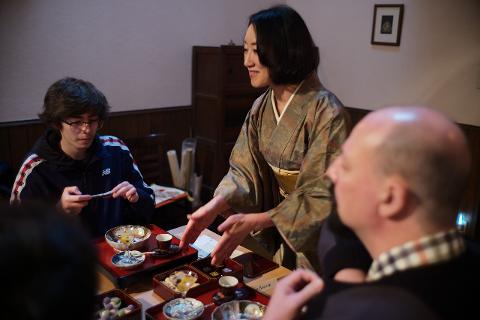 Duration: 90 Minutes (approx.)
Location: Mino-shi, Gifu
Product code: EN-GIF-7135-71350
【OUTLINE】
Learn how to create a healthy meal from the Taisho era (1912-1926), in a mysteriously calm, simple, and beautiful space on the second floor of a 120-year-old townhouse from the Meiji era (1868-1912). The details of every small dish will help heal your soul.
Breakaway from the monotony of your every day and learn about the historical culture of Mino and experience a different daily life.

【HIGHLIGHTS】
We are taking various coronavirus prevention measures.

Experience making traditional Japanese vegetarian cuisine in a simple and beautiful house.

Enjoy relaxing in an elegant space that combines modern and traditional style from 100 years ago.
Learn how to set up tables using antique tableware that has been carefully used for 100 years in a modern style, and how to use chopsticks.
Japanese housewives that have a deep passion for cooking will not only teach you how to make amazing food, but they will also teach you about the rich history and culture of the town.

After your meal, you will have a testing of Japanese or cherry blossom tea and Japanese sweets.



【SCHEDULE】
Choose from two start times, 11:00 or 17:00.
[11:00 / 17:00] Meet at Yamamotoya, Cooking Class and Cultural Experience
[12:00 / 18:00] Lunch/Dinner
[12:30 / 18:30] Finish

【DETAILS】
Mino City, located in the southern part of Gifu Prefecture, is a lovely town just a short bus ride away from Gifu City. It has its own rich history of art and craftsmanship such as "washi" Japanese paper. During the Edo era (1603 - 1868) and Meiji era (1868 - 1912), Mino was a prosperous merchant town mainly based in washi paper production and trading. To protect the houses from fire, the rich merchants installed Udatsu (a firewall built at the end of a roof) to their roofs.
Nowadays you can see the Udatsu-lined streets in the heart of the city, bathing in the warm glow of paper lanterns made of Mino Washi.
On this one day activity, you will learn homemade Japanese food in one of the merchant's old houses while relaxing in a private atmosphere.
Gain a deeper understanding of Japanese history and culture, and eat lunch with coordinating a table using antique tableware that has been used for 100 years. Are you ready to learn how to prepare a healthy lunch using fresh local ingredients?
Enjoy spending quality time while enjoying Japanese food!
【What are Udatsu?】
Udatsu are firewalls that are built with the ends of the roof raised one level to prevent similar fires from burning.
And udatsu were only be built in wealthy houses. Because Mino City was the town of wealthy merchants during the Edo period a lot of udatsu remain.
The udatsu-lined streets are lined with merchant houses built between the Edo and Meiji eras, which means you can admire many old styled houses.

【THINGS TO NOTE】
Time:90 minutes
Meeting point:YAMAMOTOYA [MAP]
Tawara-cho2156, Mino-shi, Gifu 501-3725

Access: From Gifu Station take to Gifu Bus Mino Line and get off at "Mino Shiyakushomae". From there it's a 10 minutes walk.
The journey takes about 70 minutes.

Language support:Japanese, English
Included:Cooking class, Japanese table manners and table setting lesson, Lunch, Apron, All ingredients for cooking
Excluded:Guide fee

Participation requirements :Minimum age is 12 years.

Free Wi-Fi:Yes
Toilet:Yes (Western-style)
Other things to note:If you have any food allergies, please fill in the relevant fields on the reservation form.


【CANCELLATION POLICY】
7 to 4 days in advance: 40% of the tour price
3 to 2 days in advance: 60% of the tour price
The day before/on the day of the tour: 100% of the tour price
※Right after the online settlement is made, a cancellation fee of 10% will be incurred in case of cancellation.
※The cancellation fee includes handling charges.