Enjoy the Rich Food Culture of Shodoshima on a 1-Day Private Tour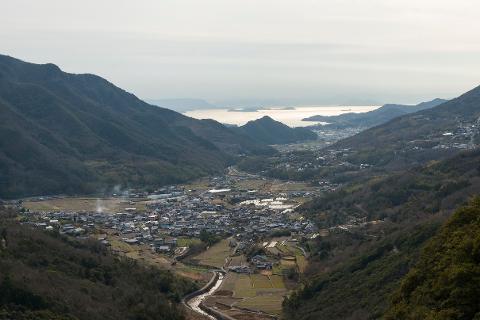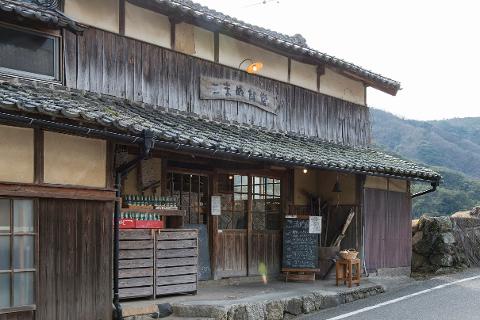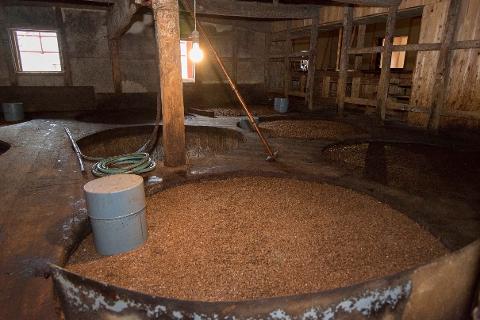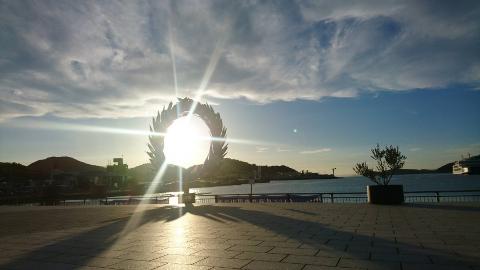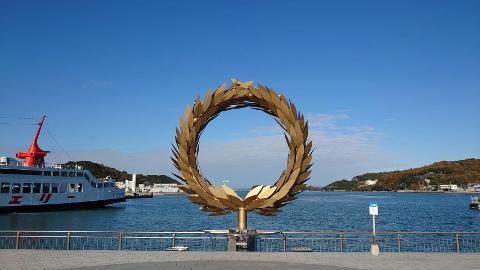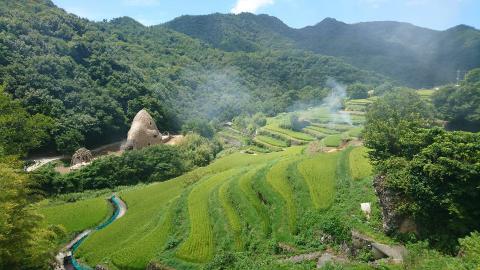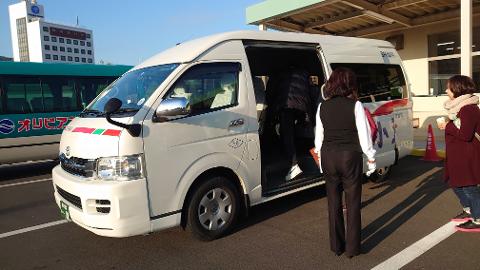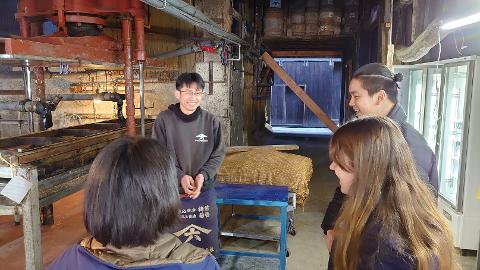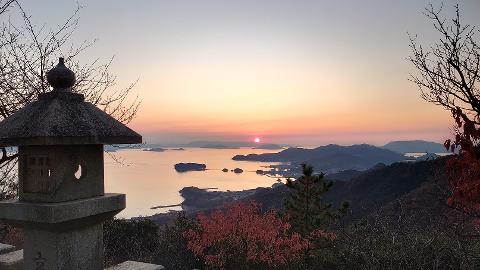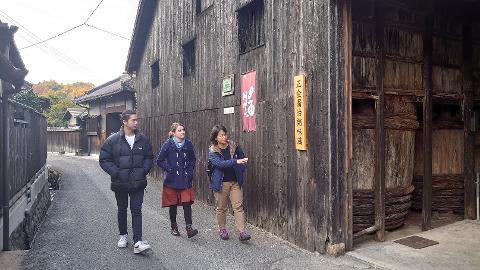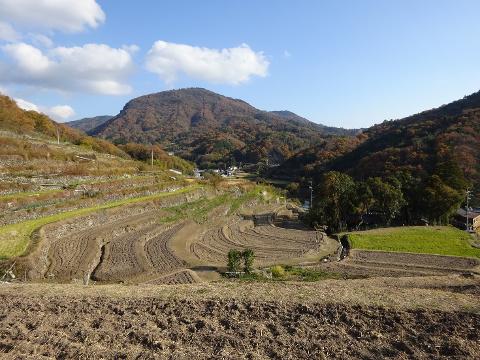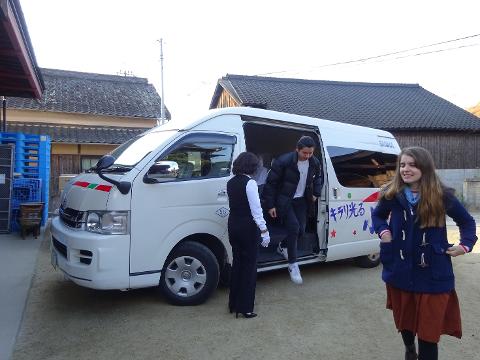 Duration: 390 Minutes (approx.)
Location: Shozu-gun, Kagawa
Product code: EN-KGW-7149-71492
【OUTLINE】
Lover of food? Want to learn more about local Japanese food culture? Then this tour is for you! Travel to this rural island to gain insight into soy sauce brewing, Japanese somen noodles, rice, and more. Plus, you will witness some remarkable scenery while you are there! From the gorgeous ocean side to beautiful terraced rice fields, witness natural beauty while absorbing the rich food culture nurtured in Shodoshima on this 1-day excursion.


【HIGHLIGHTS】
Experience traditional soy sauce making with the owner of a treasured 150-year-old soy sauce brewery. (This soy sauce maker was introduced on both CNN and BBC.)

Learn how to make Shodoshima's famous and popular Japanese "somen" noodles.
Enjoy the unique sight of a beautifully green terraced rice field "Nakayama Senmaida" and fresh spring water. The terraced rice field makes for some gorgeous pictures.
Enjoy a lunch filled with local soy sauce and ingredients in a dining hall surrounded by rice terraces.
【PRICES】
JPY14,350~JPY29,650(Tax included)
【SCHEDULE】
8:30-9:45 After meeting at Tonosho port, head to Yamaroku Soy Sauce by bus or on foot...〈Pay on the spot by yourself〉
9:45-10:45 Visit the Yamaroku Soy Sauce brewery. Soy Sauce Tasting Experience(including Soy Sauce ice cream)...〈Head to Nakabu-an on foot〉
11:00-12:00 Observe somen noodle making at Nakabu-an and then try it out.〈Transfer by Taxi. The fare is included〉
12:30-13:30 Head to the Nakayama area to enjoy the "Yubune no Mizu" spring water and the Nakayama Senmaida rice terrace.〈Transfer by Taxi. The fee is included〉
13:30-14:30 Lunch at Komame Shokudo restaurant. 〈Transfer by Taxi. The fee is included〉
15:00 The tour ends at Tonosho port.


【DETAILS】
Visit various local gems by bus, taxi, etc., with Emi, a guide from Kagawa.
[Yamaroku Soy Sauce] With a history spanning 150 years, this soy sauce brewery uses the traditional method of making soy sauce using wooden containers. The brewery has been recently featured by western media such as CNN and BBC and is gaining worldwide attention. Together with a visit to the brewery, you can enjoy Yamaroku Soy Sause tasting or even Soy Sauce flavored ice cream (highly recommended by the owner!).

[Nakabu-an] Founded 50 years ago, this factory is continuing the tradition of making mouth-watering somen that has been a tradition on Shodoshima for 400 years. You will experience actual somen making under the guidance of the head of the factory who has 40 years of experience.

[Komame Shokudo] This restaurant is located in the midst of Nakayama Senmaida, one of the top 100 rice terraces in Japan. Enjoy a lunch of rice harvested from the terrace, Yamaroku soy sauce, local spring water, and seafood from the Seto Inland Sea.
【THINGS TO NOTE】
Time:6.5 hours
Minimum number of participants:2 persons
Meeting point:"Gift of the Sun" monument (Tonosho Port)
(Inside the Tonosho Port) Tonoshocho, Shozu-gun, Kagawa-ken 761-4100
Access:
From Okayama area to Tonosho Port
1. Okayama Station - Shin-Okayama Port: about 45 minutes by bus
Shin-Okayama Port ー Tonosho Port: about 70 minutes by ferry
(There is the ferry service arriving at 8:30 at Tonosho Port.)
2. Okayama Station ー Uno Station: about 50 minutes by bus
Uno Port ー Tonosho Port: about 90 minutes by ferry
(There is the ferry service arriving at 8:14 at Tonosho Port.)

From Takamatsu
Takamatsu Port - Tonosho Port: about 35 minutes by high-speed boat
(There is the high-speed boat service arriving at 8:15 at Tonosho Port.)

From Teshima/Ieura Port
Ieura Port - Tonosho Port: about 50 minutes by ferry
(There is the ferry service arriving at 8:14 at Tonosho Port.)


Tour conductor for 24 hours:Not available
Accompanying National Government Licensed Guide Interpreter or Local Licensed Guide Interpreter:Not available
Language support:Japanese, English
Meals (included in a tour fee):〇 (Breakfast: 0, Lunch: 1, Dinner: 0)

Included:Taxi, lunch, somen making workshop, tasting session
Excluded:Bus, additional meals

Items to bring:
・Beverages (water, tea, etc.)
・Umbrella, raincoat, sunshade, etc

Participation requirements:People extremely allergic to wheat are not recommended to participate.
Clothes:Clothes and shoes easy to move in

Special support:There are chairs for infants.

Free Wi-Fi:X
Toilet:〇 (Western-style) There are restrooms at places to visit.

Other things to note:
・If the ferry is canceled due to dense fog, strong winds, and high waves, regardless of weather, the tour may be canceled even on the day, and a full refund will be made.
・ In case of cancellation due to the customer's reasons, a refund will be made according to the regular cancellation policy.
・ If you have allergies or food restrictions, please contact us in advance. It may be difficult for those extremely allergic to wheat to join the somen making experience, etc.
・ Please do not eat Natto for breakfast on the day of the tour.
【HEALTH AND SAFETY MEASURES】
・Face masks required for travelers in public areas
・Face masks required for guides in public areas
・Face masks provided for travelers as needed
・Hand sanitizer available to travelers and staff
・Social distancing enforced throughout the experience
・Regularly sanitized high-traffic areas
・Gear/equipment sanitized between uses
・Transportation vehicles regularly sanitized
・Guides required to regularly wash hands
・Regular temperature checks for staff
・Temperature checks for travelers upon arrival
・Contactless payments for gratuities and add-ons
【TOUR TERMS AND CONDITIONS】
Before booking the tour, please confirm the Tour Terms & Conditions and save the document.
Check [TOUR TERMS AND CONDITIONS](Japanese)

【TOUR PLANNER AND CONDUCTOR】
Regional Branding Institute Co., Ltd.
Aqua Terrace UⅡ Bldg. 8F, 2-20-3 Kaminarimon, Taito-ku, Tokyo, 111-0034
Travel Agency registered with a Tokyo Governor 2-7547
A regular member of All Nippon Travel Agents Association
【CANCELLATION POLICY】
10 to 8 days before the departure date of the tour 20%
7 to 2 days before the departure date of the tour 30%
The day before the departure date of the tour 40%
On the day of the departure date of the tour 50%
After the tour departed, No show 100%