Learn How to Make Obara Washi paper and Handmade Paper Crafts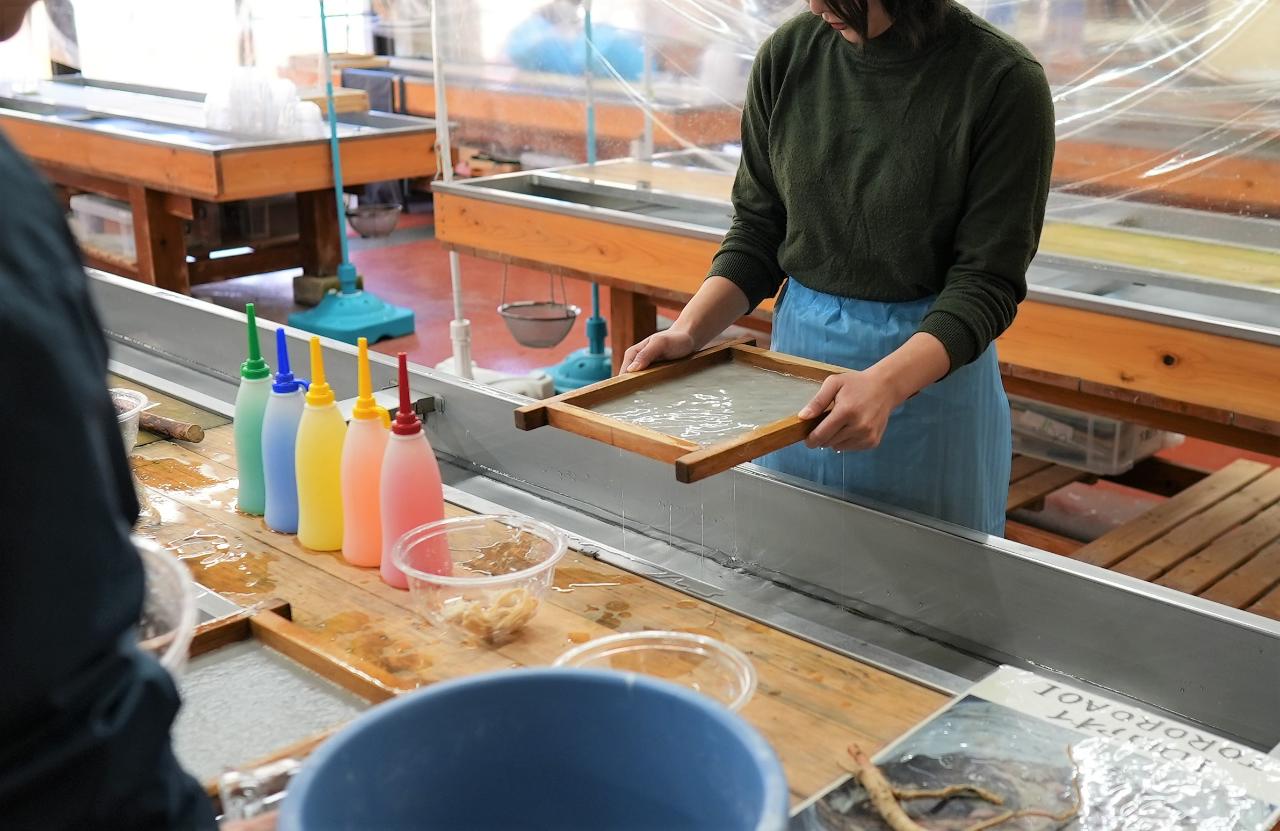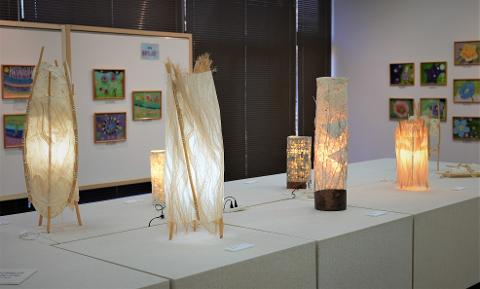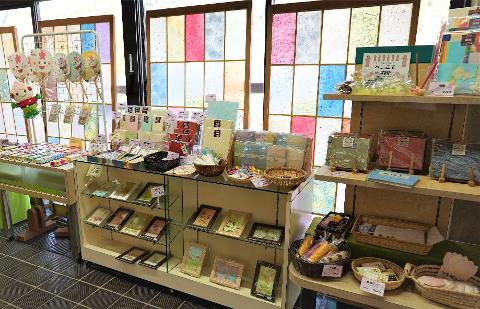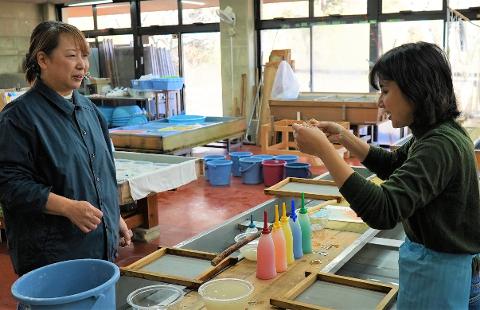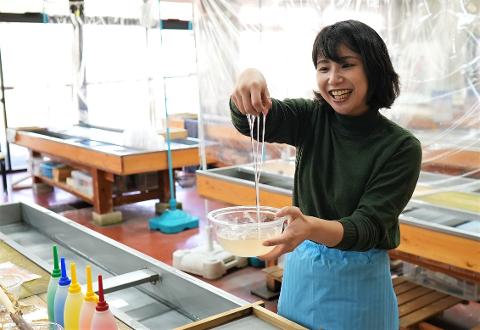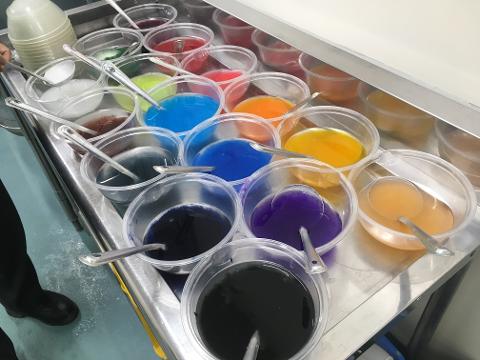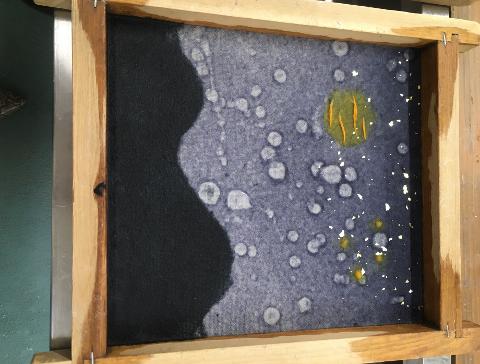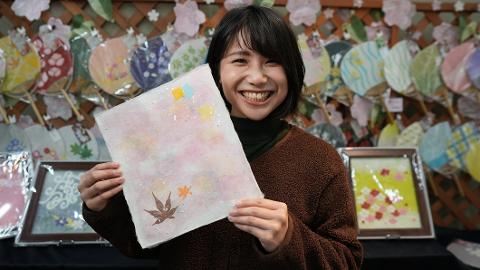 Duration: 90 Minutes (approx.)
Location: Toyota-city, Aichi
Product code: EN-AIC-7166-71660
【OUTLINE】
Experience making Obara Washi paper, a traditional handmade Japanese paper originated in the peaceful and full of nature region of Obara.
First, you will discover the fascinating history of Obara Washi, a strong and versatile handcrafted paper produce since the 15th century. Also, you will enjoy a visit to our Obara Washi Paper showcase. Afterwards, you will learn how to use the vegetable fibers extracted from kozo to make your very own paper as well as how to decorate it.


【HIGHLIGHTS】
Learn how to make Obara Washi paper and make your own handmade paper craft
Let your imagination run wild and create unique paper crafts using paper you made yourself
Get inspired by the genuine colors and patterns used in Japanese traditional papers
Be delighted by the fascinating history and its charms of Obara's region
Take a visit to our marvelous Obara Washi paper exhibition
【SCHEDULE】
●Watching a movie of Obara paper (About 20 minutes)
●Visiting Obara paper museum (About 30 minutes)
●Experience of making Obara Washi paper (About 40 minutes)


【DETAILS】

First of all, we will watch a movie about the history of Obara Washi paper and how it is made. After learning about Obara Washi paper, you can see the works made by artisans . Obara Washi paper is a traditional work of art in which the raw material of Japanese paper, Kozo (paper mulberry), is dyed so that it can be enjoyed as an art form, and pictorial patterns are made instead of paint. You can see the artworks made by artisans and experience the traditional beauty. After observing the works, you can try making Japanese paper! We will make Obara Washi paper using wood grown in the rich nature of these area. In the process of making Obara Washi paper, you can draw your favorite color and pattern. After drying the washi, you can attach it to an LED lamp, a Goshuin-cho(Japanese notebook), or a paper fan to create your own original work of art!


【THINGS TO NOTE】
Time:90 minutes
Meeting point:Japanese paper crafts museum
216-1, Eitarocho, Toyota-city, Aichi prefecture
Access:
Take Higashiyama-line (heading to Fujigaoka) from Nagoya subway station and change train at Fushimi station.
Take Tsurumai-line (heading to Toyota-city) and get off the train at Umetsubo station.
Take Toyota-Oiden bus (heading to Kaminigi-cho) and get off the bus at Washi-no-Furusato.
It takes about 5 minutes by walk from the bus stop.
Language support:Japanese English
Included:Material cost, Experience fee, Small paper craft
excluded:Travel expences, Making paper fan&Goshuin-cho(Japanese notebook)
Free Wi-Fi:〇
Toilet(Western-style):〇
Other things to note:Please wear something that you can get dirty.
【CANCELLATION POLICY】
7 to 4 days before the tour date 40% of the tour price
3 to 2 days before the tour date 60% of the tour price
The day before the tour date, on the day of the tour 100% of the tour price
※Right after the online settlement is made, a cancellation fee of 10% will be incurred in case of cancellation.
※The cancellation fee includes handling charges.