Samurai Aesthetics: Higo Inlay Accessory‐Making Experience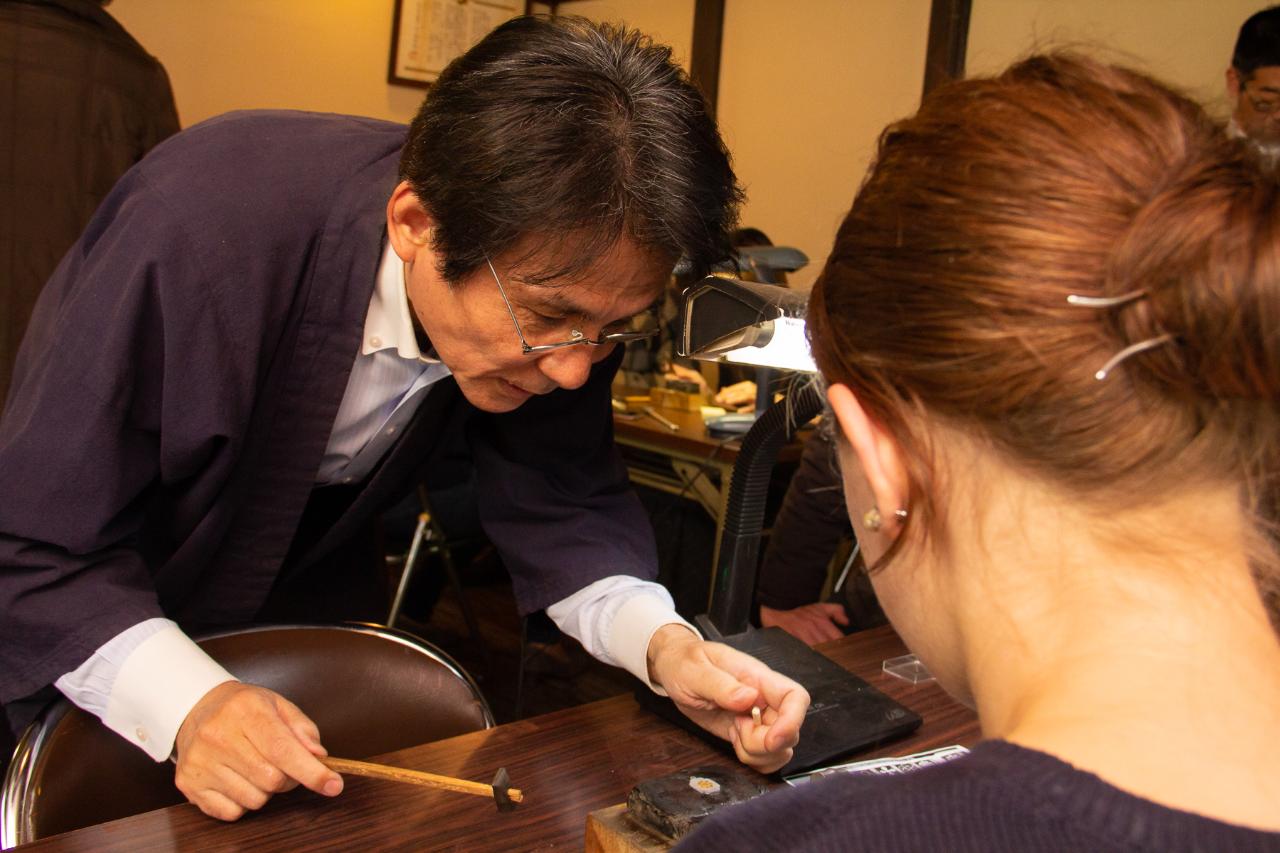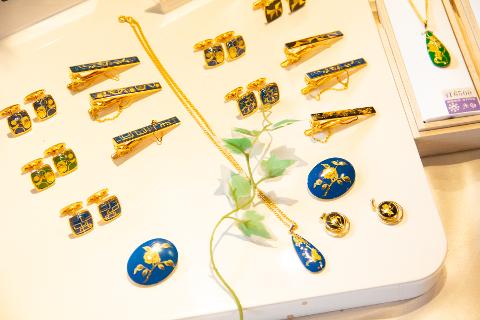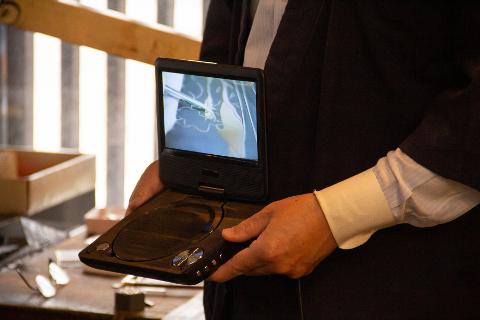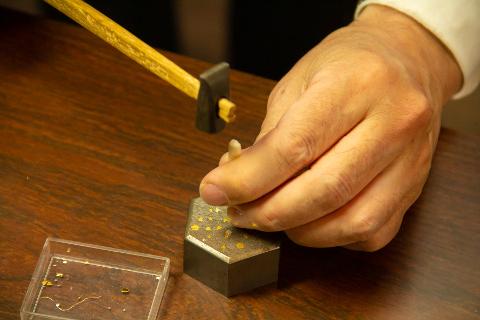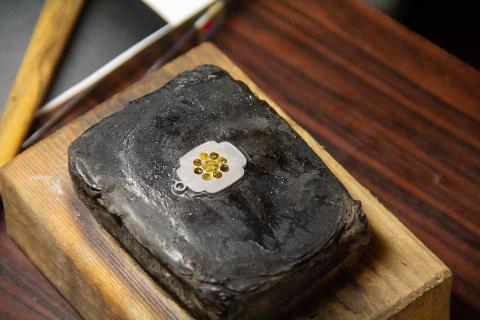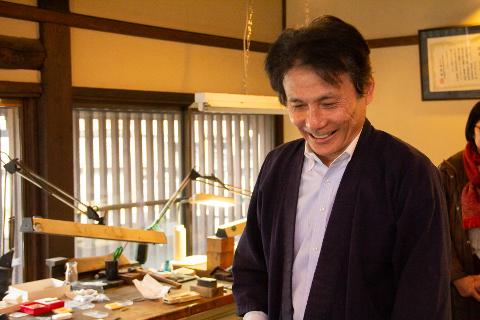 Duration: 60 Minutes (approx.)
Location: Chuo-ku, Kumamoto, Kumamoto
Product code: EN-KUM-7184-71840
【STORY】
Unlike the sword, which disappears when put into its sheath, the tsuba (sword guard) is visible and was therefore used as fashion by samurai. Hosokawa, a military commander who loved art and was particularly fascinated by tsuba, gathered tsuba craftsmen from all over the country, and Higo inlays, which decorate sword equipment, developed in Kumamoto.

At the time, it was so popular that it was said that tsuba was the heart of Higo (now Kumamoto).

Mr. Osumi, the 4th generation of Mitsusuke, inherited the Higo inlay technique of his ancestors who supplied tsuba as a blacksmith.

Enjoy making your very own personal Higo inlay piece.



【HIGHLIGHTS】
Experience making original accessories with Higo inlay, which was used to decorate the sword guards of the Kumamoto samurai who loved art.
Discover the art that has been directly handed down by the fourth-generation craftsman who inherited the Higo inlay technique of his ancestors.
Learn about the history of Higo inlay from craftsmen.


【SCHEDULE】
Please select your start time in the box on the upper right.

[00:00] Explanation of Higo inlay from a craftsman & video of the process 
[00:10] Higo inlay accessory-making experience
[00:50] Workshop tour, Q&A session
[01:00] End


【EXPERIENCE SUPPLEMENTARY INFORMATION】
"Reason why Higo inlay became popular in Kumamoto"
When Kiyomasa Kato built Kumamoto Castle, he gathered engineers from all over the country. At that time, Mr. Hayashi, who was a gun craftsman, brought the inlay technique to Kumamoto. After that, the Hosokawa family, who loved art and were particularly fascinated by Higo Tsuba, changed the military commander, and Tsuba craftsmen from all over the country gathered in Kumamoto. Higo inlay has an elegant and profound beauty that reflects samurai culture and was considered the best design in Japan at the time.

"Why did tsuba become a part of samurai fashion?"
Swords are hidden by their sheath, but the tsuba is still visible. Therefore, they decorated the only visible part.

"Higo Tsuba, a collection of Sen no Rikyu's aesthetics''
Sansai Hosokawa, a military commander of Kumamoto who loved tsuba, was one of Sen no Rikyu's disciples and was a top-notch cultural figure in Japan at the time, who knew both tea utensils and weapons.
For this reason, the aesthetics of wabi-sabi were concentrated in Higo tsuba, and it became a brand that was said to be the best at the time.

"About Higo Inlay Used Today"
Higo inlay was used for medals at the 2019 Women's Handball World Championships.
The motif was Higo tsuba and the inlay part was decorated with cherry blossoms, expressing the uniqueness of Japan and Kumamoto.
In addition, various items such as fountain pens and accessories using Higo inlay are on sale.

When making a reservation...
●Please choose from the following 4 patterns to experience.
(1) Round floral pattern (2) Kuyou crest (3) Kumamoto Castle (4) Kumamon(mascot for Kumamoto prefecture)
- Please choose the accessory type you'd like to create:
 ①Pendant ②Badge ③Strap

● About shipping
The final touches are done by a craftsman and will take about 2-3 weeks to complete.
The finished product will be mailed for an additional fee.


【THINGS TO NOTE】
Duration:60 minutes
Meeting point:Mitsusuke
3-2-1 Shinmachi, Chuo-ku, Kumamoto-shi, Kumamoto, 860-0004 [MAP]
Access:2 minutes walk from kumamoto city tram Urusanmachi Station

Language support:Japanese, English(additional fees apply)
Included:
・Experience fee
Excluded:
・Shipping Fee
・English-speaking guide(additional fees apply)

Participation requirements:This activity is for ages 7 and up.

Free Wi-Fi:No
Toilet:Yes (Western style)
Other things to note:
・This activity is for ages 7 and up.
・This plan will be conducted in Japanese.
・An optional English guide can be reserved up to 5 days before the experience date. Thank you for your understanding.



【HEALTH AND SAFETY MEASURES】
・Face masks required for travelers in public areas
・Face masks required for guides in public areas
・Hand sanitizer available to travelers and staff
・Regularly sanitized high-traffic areas
・Gear/equipment sanitized between uses
・Guides required to regularly wash hands
・Regular temperature checks for staff
・Paid stay-at-home policy for staff with symptoms
・Contactless ticket redemption
【CANCELLATION POLICY】
7 to 4 days before the tour date: 40% of the tour price
3 to 2 days before the tour date: 60% of the tour price
The day before the tour date, on the day of the tour: 100% of the tour price
※Right after the online settlement is made, a cancellation fee of 10% will be incurred in case of cancellation.
※The cancellation fee includes handling charges.