1-day tour of the "Sacred Land of Nishikigoi"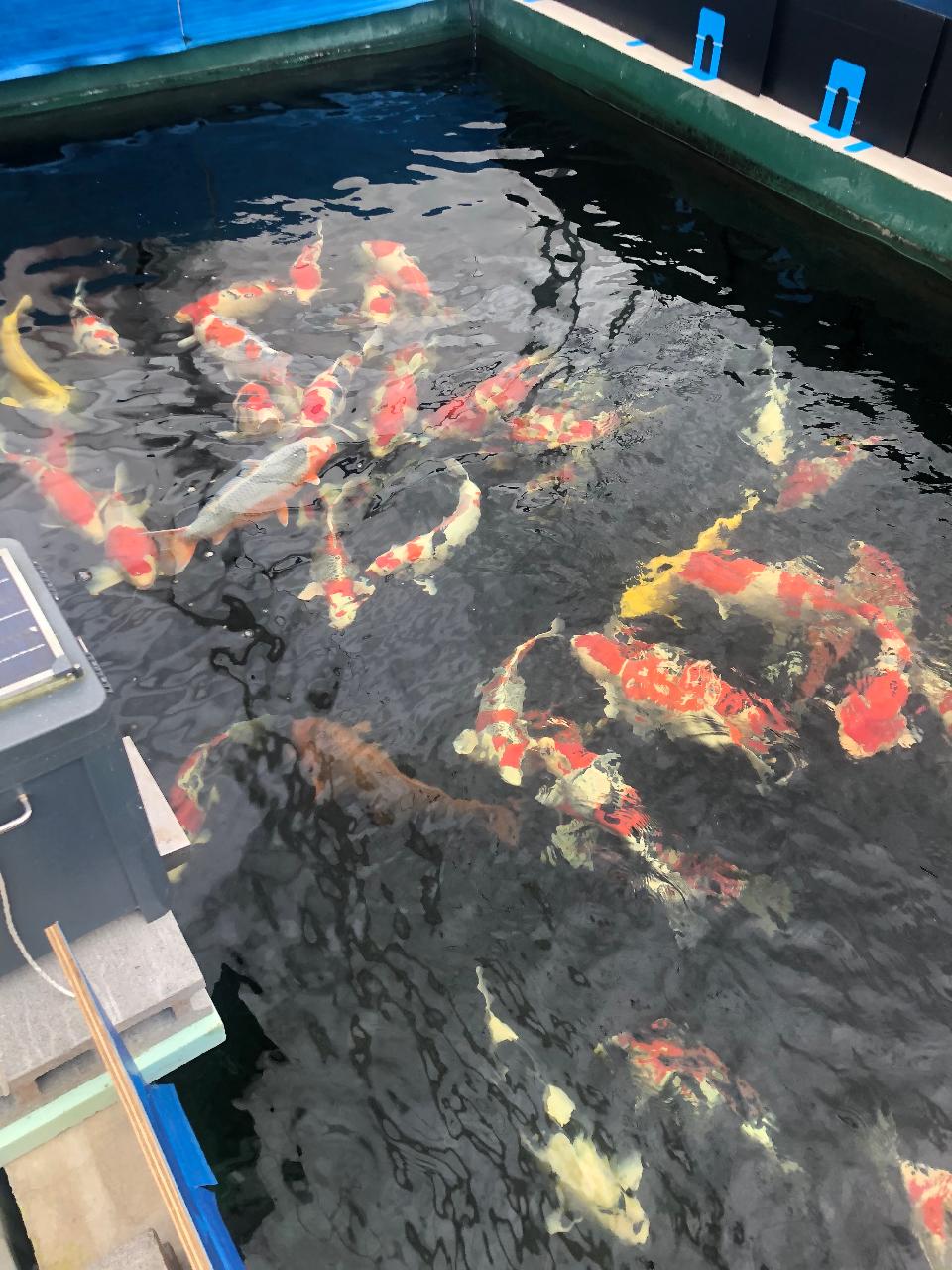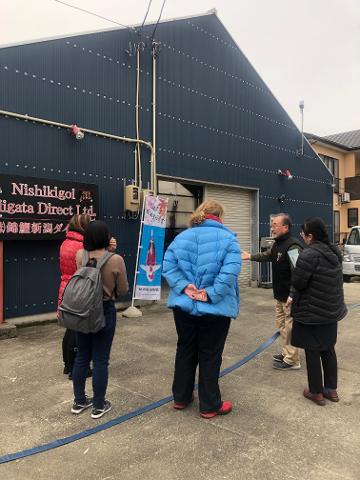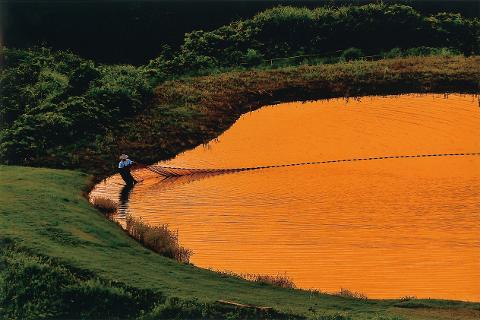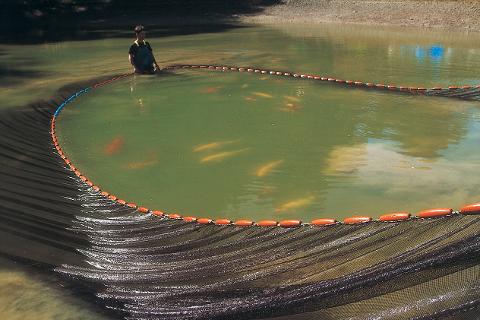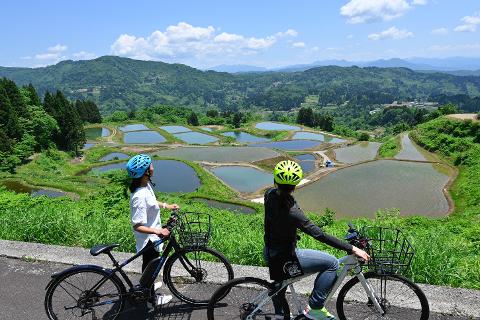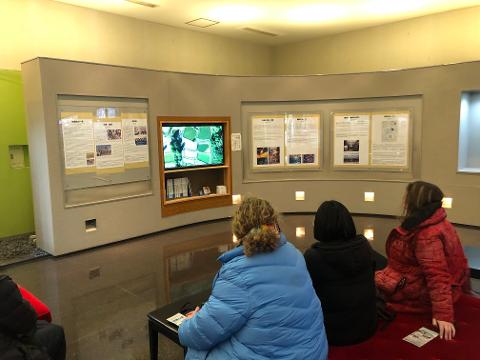 Duration: 7 Hours (approx.)
Location: Nagaoka, Niigata
Product code: EN-NGT-7156-71563
【OUTLINE】
This guided taxi tour is recommended for those who interested in Nishikigoi at its very birthplace! At these Koi farms, you can talk directly with Koi breeders and learn about their breeding, business, transportation, and markets.


【HIGHLIGHTS】
You can experience the history and breeding of Nishikigoi in the sacred land of Nishikigoi.

Guided sightseeing taxi service
You can take photos while interacting and feeding Koi in the outdoor garden.
You can enjoy the beautiful scenery of terraced rice fields and terraced ponds where Koi are raised.


【PRICES】
JPY 27,050 ~ JPY 113,000 (Tax Included)
【SCHEDULE】
(ex: meet at 10:00 a.m.)
From your home or the last staying place・・・〈Individual Payment〉・・・10:00-10:30 Depart from Nagaoka Station to Yamakoshi・・・〈Transferring by Taxi. The fee is included〉・・・10:30-11:45 Visit to Yamakoshi (sacred place of Nishikigoi )・・・〈Transferring by taxi. The fee is included〉・・・11:45-13:15 Lunch at TOCHU・・・〈Transferring by taxi. The fee is included〉・・・13:15-14:00 Tour of the Koi Farm ・・・〈Transferring by taxi. The fee is included〉・・・14:00-15:15 Koi pond visit ・・・〈Transferring by taxi. The fee is included〉・・・15:15-16:15 Visit to Nishikigoi no Sato(Koi museum) ・・・〈Transferring by Taxi. The fee is included〉・・・16:15 End at Nagaoka Station・・・〈Individual Payment〉・・・ To your home or the next destination

【DETAILS】
Ojiya and Nagaoka, the birthplace of Nishikigoi, are also called "sacred places of Nishikigoi". The scenery of the terraced paddy fields and the terraced pond has been selected as a Japanese agricultural heritage and still retains the beautiful, original scenery of Japan. This tour is recommended for those who want to experience the climate of Nagaoka where Nishikigoi are brought up and who are interested in interacting with the local people there. A guided sightseeing taxi will take you there. Nishikigoi no Sato is a facility where you can touch Nishikigoi, hear about their history, and learn how to raise them from scratch. In addition to instructional materials in English, there are videos in English. After lunch, we will cycle to "Yakushi no Mausoleum" where you can see the terraced rice paddies, Koi pond and village, and get a sense of Yamakoshi life. This is a road bike-type electrically power assisted bike, so you can enjoy it on hills with confidence.


【THINGS TO NOTE】
Time:7 hours
Least participants:1
Meeting point:JR Nagaoka Station
In front of the Shinkansen ticket gate at Nagaoka Station
2-7 Jyonai-cho, Nagaoka city, Niigata 940-0061
Access:From Tokyo: Get on Joetsu-Shinkansen bound for Niigata and leave the train at Nagaoka Station.
Tour conductor for 24 hours:None
Accompanying National Government Licensed Guide Interpreter or Local Licensed Guide Interpreter:Available
Language support:English, Japanese
Meals (included in a tour fee):(Breakfast:0, Lunch:1, Dinner:0)
Included :English speaking guide, 1 day limousine taxi, lunch
Excluded:Breakfast, dinner
Free Wi-Fi:〇
Toilet:〇 (Western style)
Other things to note:This tour is ususally scheduled from March to December. However it may be curtailed due to snow.
Operating company:Yamakoshi Reconstruction Cultural Exchange Center
【TOUR TERMS AND CONDITIONS】
Before booking the tour, please confirm the Tour Terms & Conditions and save the document.
Check [TOUR TERMS AND CONDITIONS](Japanese)
【TOUR PLANNNER AND CONDUCTER】
Regional Branding Institute Co.,Ltd.
Aqua Terrace UⅡ bldg. 8F, 2-20-3 Kaminarimon, Taiko-ku, Tokyo, 111-0034
Travel Agency registered with a Tokyo Governor 2-7547
A regular member of All Nippon Travel Agents Association
【CANCELLATION POLICY】
10 to 8 days before the departure date of the tour 20%
7 to 2 days before the departure date of the tour 30%
The day before the departure date of the tour 40%
On the day of the departure date of the tour 50%
After the tour departed, No show 100%