Just 2 hours away from Tokyo! Bask in the beauty of winter Nikko in this unforgettable ice climbing experience!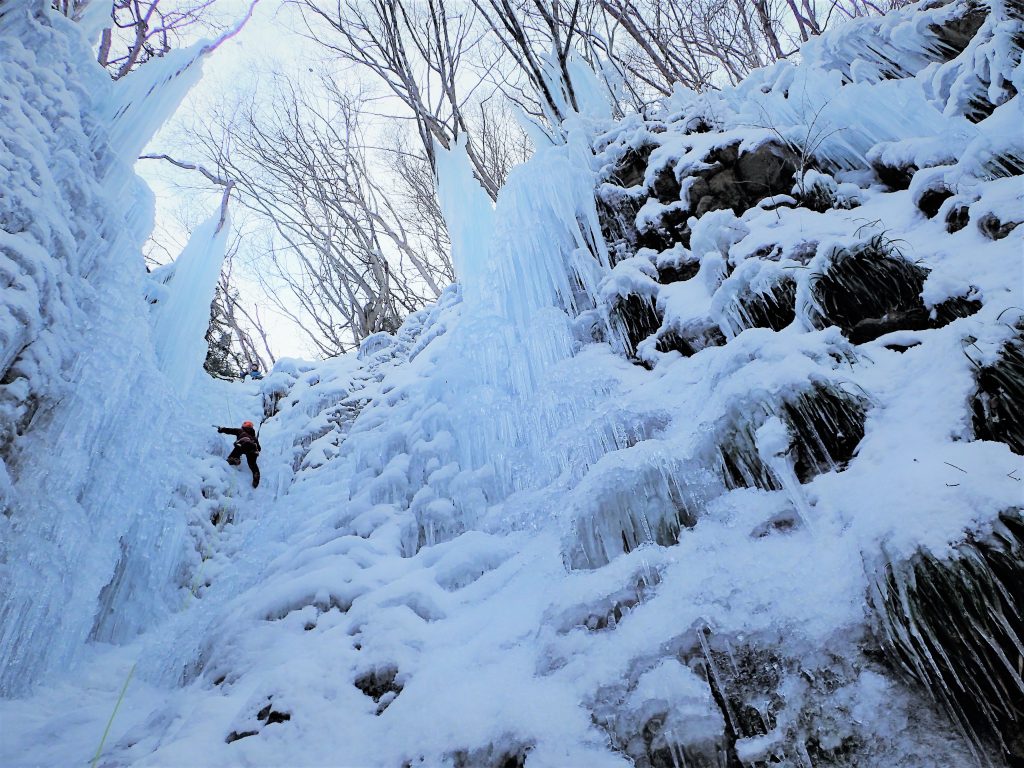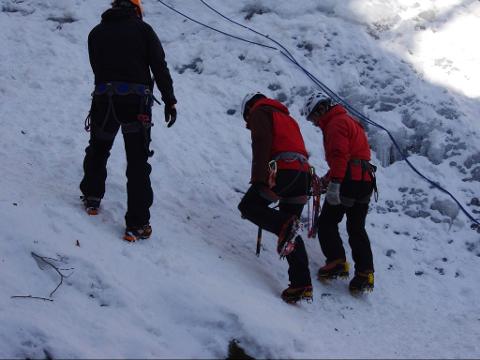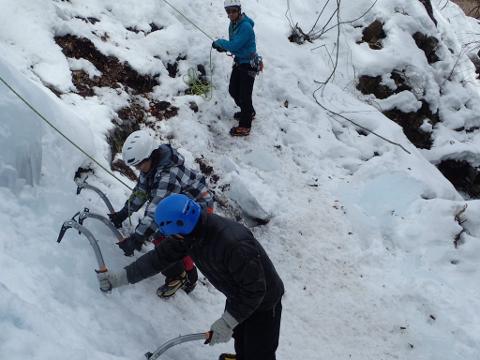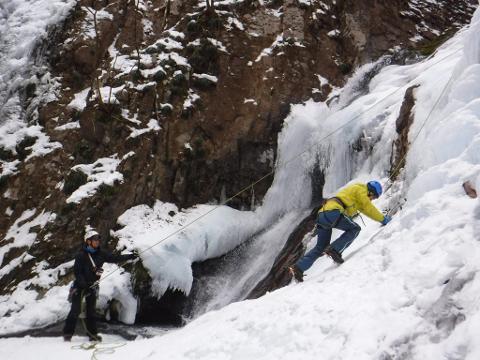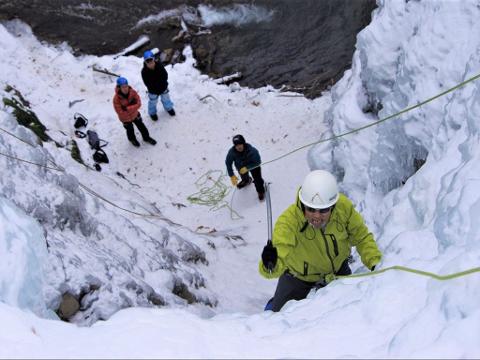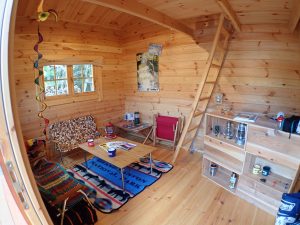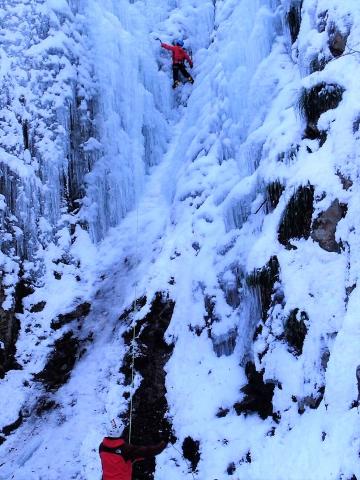 Duration: 3 Hours (approx.)
Location: Nikko-shi, Tochigi
Product code: EN-TCG-7188-71881
【OUTLINE】

With a towering 25m ice wall located next to the Chojiga Waterfall in the Nikko Kirifuri Plateau as your backdrop, enjoy a breathtaking ice climbing experience.



【HIGHLIGHTS】
This is the only place in Japan where you can experience ice climbing on a natural ice wall within just 2 hours from Tokyo! We are located just 15 minutes for the closest station!
Use a huge 25m-high and magnificent ice wall that stands right next to the Kirifuri Hidden Waterfall in Nikko as your backdrop!
Don't have the equipment? You can rent all equipment required for climbing, such as axes and crampons
We also provide basic lectures, so even beginners can take up this exciting challenge



【SCHEDULE】
10:15 Gather at Tobu Nikko Station, or JR Nikko Station, then drive to the office.
10:30 Change clothes/lecture
11:00 Move to Kirifuri Kogen by car
11:10 Walk to Toji Waterfall
11:20 Climb the Ice Wall
13:40 Return to the office and change clothes
14:30 Ride the car back to Tobu Nikko Station and dismissal

【DETAILS】
In this tour, experience authentic ice climbing on a towering ice wall with a height of 25m near the world heritage site Nikko Toshogu.
After you meet the staff at Tobu Nikko Station (or JR Nikko Station), we will ride the car to the office. There, while watching a small video on ice climbing, we will teach you how it's performed and what things you should watch out for. Rest assured that once you have changed into your ice climbing clothes, we will make sure you learn how to use your gear well.
Once you reach Kirifuri Plateau (Toji-no-taki waterfall), it's time to get ice climbing!
First of all, practice on a beginner's ice wall with a gentle slope and not very tall (about 15 m), and if you are used to it, you can then try climbing the large 25 m ice wall.
After the activity, return to the changing office by car, change clothes, and ride back to Tobu Nikko Station.

【THINGS TO NOTE】
Time:3 hours (around 4.5 hours including changing clothes and transportation)
Meeting point:
Tobu Nikko Station
4-3 Matsubara-cho, Nikko City, Tochigi Prefecture 321-1406
Or
JR Nikko Station
115 Aioimachi-cho, Nikko City, Tochigi Prefecture 321-1413
※OnePlay-it's ice climbing tour staff will come to meet you. Please wait at the station exit.

Access:
・Tobu Nikko Station
About 2 hours by limited express train from Asakusa Station to Tobu Nikko Station
・JR Nikkko Station
About 50 minutes from Tokyo Station to Utsunomiya Station by Tohoku Shinkansen. From Utsunomiya station it is about 45 minutes.
Language support:Japanese, English (beginner-level)

Included:Experience fee, rental of basic equipment (axe, harness, helmet, climbing irons), insurance
Excluded:Food, drink, rental of clothing, goggles and climbing shoes
Participation requirements:Healthy people who can handle the cold
Free Wi-Fi:×

Toilet:Western style available
※Once you go in the field, there is no bathroom.
Other things to note:
・We will do our best to let you know if the tour is cancelled by 7 pm on the day before your tour. However, in the case of sudden snow or bad weather, we may have to cancel on the day of.
・Please understand that we must work with the weather.



【CANCELLATION POLICY】
7 to 4 days before the tour date: 40% of the tour price
3 to 2 days before the tour date: 60% of the tour price
The day before the tour date, on the day of the tour: 100% of the tour price
※Right after the online settlement is made, a cancellation fee of 10% will be incurred in case of cancellation.
※The cancellation fee includes handling charges.