Gourmet Food Tour: Hidden Gems of Matsushima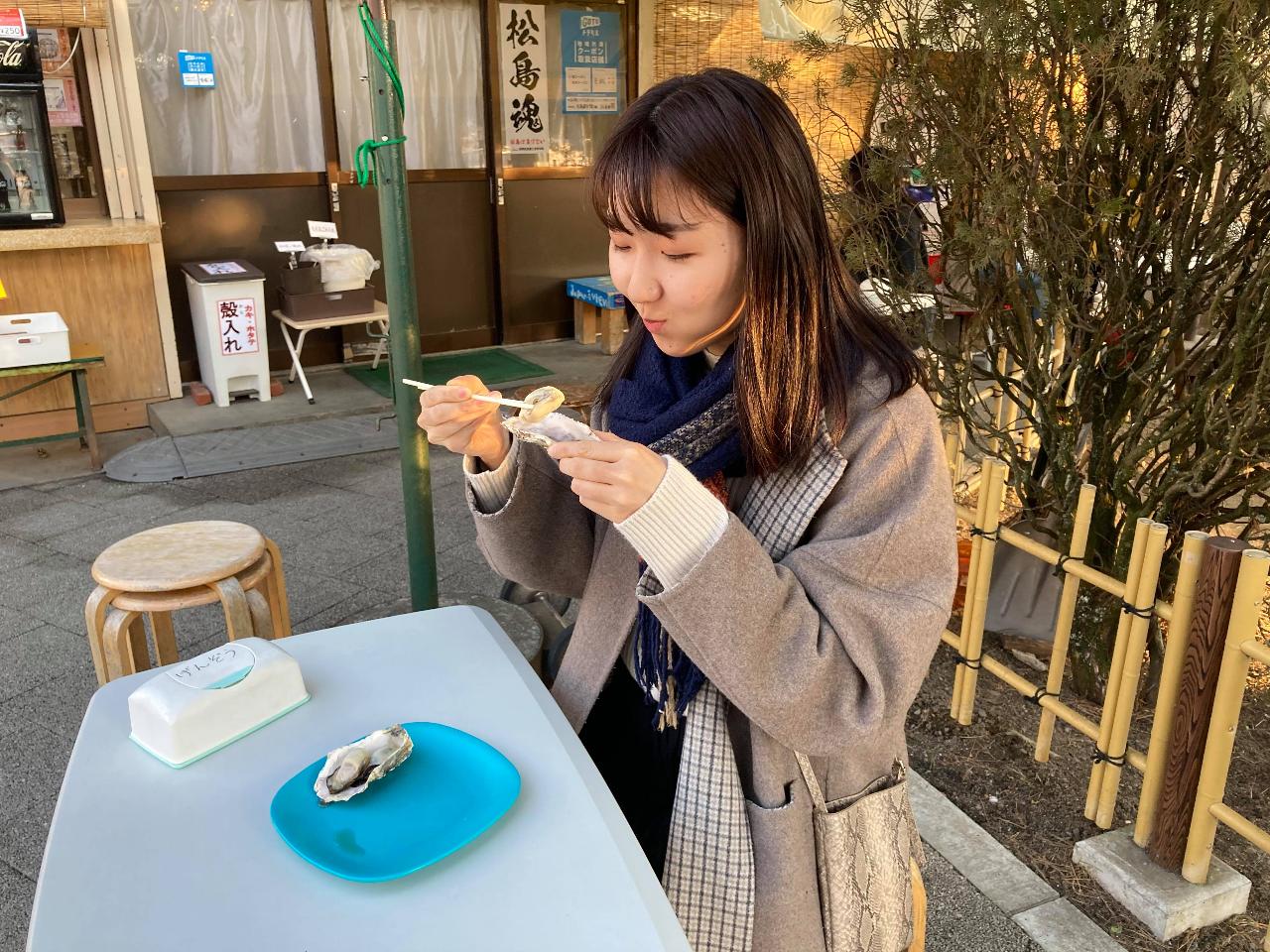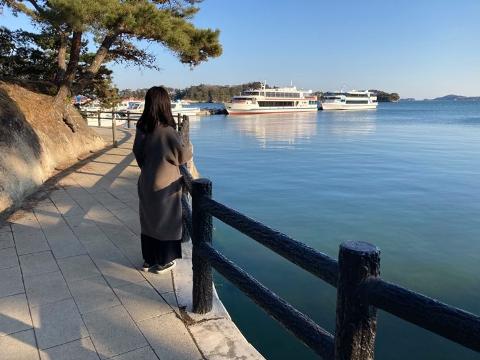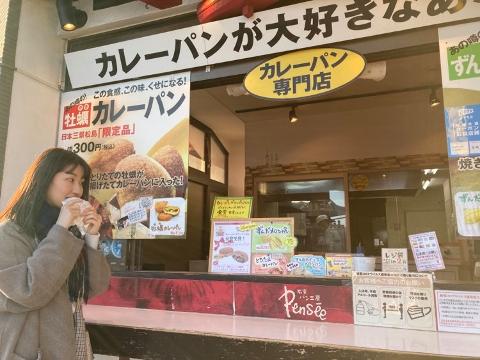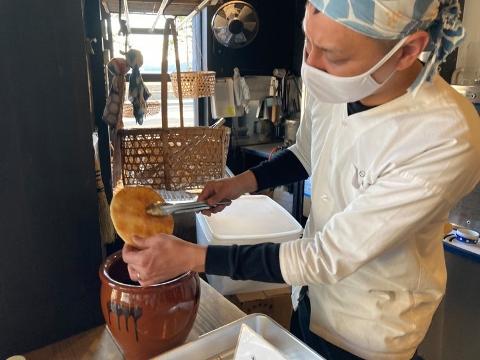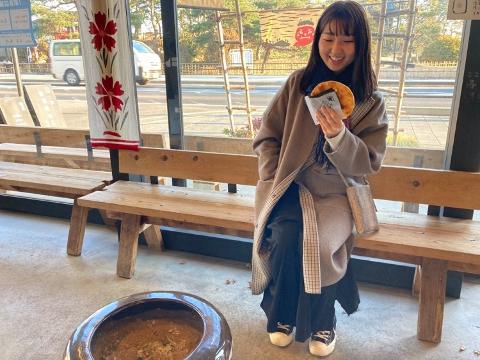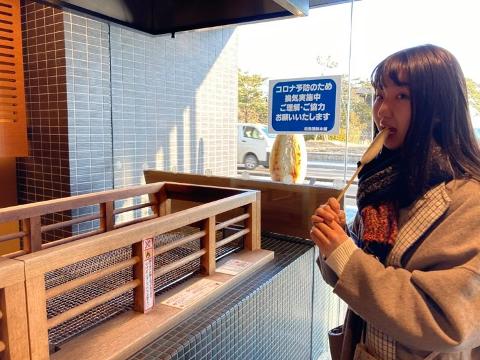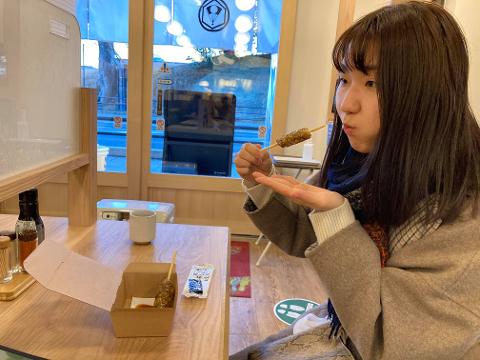 Duration: 150 Minutes (approx.)
Location: Matushima-machi, Miyagi
Product code: EN-MYG-7106-71064
【OUTLINE】
This is a guided tour that where you can enjoy local takeaway food in beautiful Matsushima town.
【HIGHLIGHTS】
Enjoy Matsushima's local foods which you will definitely want to share with your friends!
Learn detailed information about the town with a local guide.
Discover chic shops and delicious foods!
Your guide will consider your taste preferences and teach you about the local seasonal food.
Have your photos taken by your guide at the best Matsushima sightseeing spots.

【SCHEDULE】
[11:00] Meet up at MatsushimaKaigan station.
[11:10] Eating tour①:Let's eat Rice cracker which is a popular snack in Matsushima. You will find your favorite from multiple flavors like just-baked, oyster flavor, Matsushima-special, and so on. 【15 minutes】
[11:25] Eating tour②:Visit a popular Sasakama(bamboo fish paste)shop. 【15 minutes】
[11:40] Break:Let's take a break. A guide takes you to a spot where you can enjoy the beautiful Matsushima landscape with a special beverage that only local guides know about. 【20 minutes】
[12:00] Eating tour③:Lets try seafood. Speaking of Matushima, it's all about seafood. You will never stop eating once you experience local fresh oyster! 【20 minutes】
[12:20] Eating tour④:You will enjoy beef tongue BBQ which is as good as, or even tastier than ones in Sendai, and also Dango(sweet rice ball snack) specially made in Matsushima. 【15 minutes】
[12:35] Eating tour⑤:Ending the eating touring with sweets like traditional Zunda-Mochi(rice ball snack which includes sweetened soybean), the popular Zunda shake and so on. 【10 minutes】
[12:45] Souvenir tour:Let's share your tour experience with your family and friends by giving them souvenirs(of course you can get some for yourself too). 【30 minutes】

【DETAILS】
Meet up at Matsushima station, JR Senseki line. A tour guide will choose the eating spots from various shops such as Rice cracker shop, Sasakama(Bamboo fish paste)shop, oyster shop, beef tongue BBQ shop, Dango(rice ball snack)shop, Zunda(sweetened soybean) shop, and so on depending on your taste. It's a special eating tour that you can enjoy with popular food and seasonal food in Matsushima town while learning about its history.


【THINGS TO NOTE】
Duration:150 minutes
Meeting point:MatsushimaKaigan station, JR Senseki line
Matsushimanamiuchihama, Matsushima-machi, Miyagi-gun, Miyagi 981-0213
Access:Get off MatsushimaKaigan station, JR Senseki line
Language support:Japanese, English(*), Chinese(*), Korean(*) *Audio guide
Included:Guide fee
Excluded:Food fee, Souvenir fee
Items to bring:Food fee(¥350-¥1,300ish), Souvenir fee
Clothes:Comfortable shoes, clothes
Participation requirements:You like walking.
Free Wi-Fi:No
Toilet:Yes(MatsushimaKaigan station, Green Square, Namiuchihama Parking)
【HEALTH AND SAFETY MEASURES】
・Face masks required for travelers in public areas
・Face masks required for guides in public areas
・Face masks provided for travelers as needed
・Hand sanitizer available to travelers and staff
・Social distancing enforced throughout the experience
・Temperature checks for travelers upon arrival
【CANCELLATION POLICY】
7 to 4 days before the tour date: 40% of the tour price
3 to 2 days before the tour date: 60% of the tour price
The day before the tour date, on the day of the tour: 100% of the tour price
※Right after the online settlement is made, a cancellation fee of 10% will be incurred in case of cancellation.
※The cancellation fee includes handling charges.