Guided Tour Following the History of the MURAKAMI KAIZOKU of the Seto Inland Sea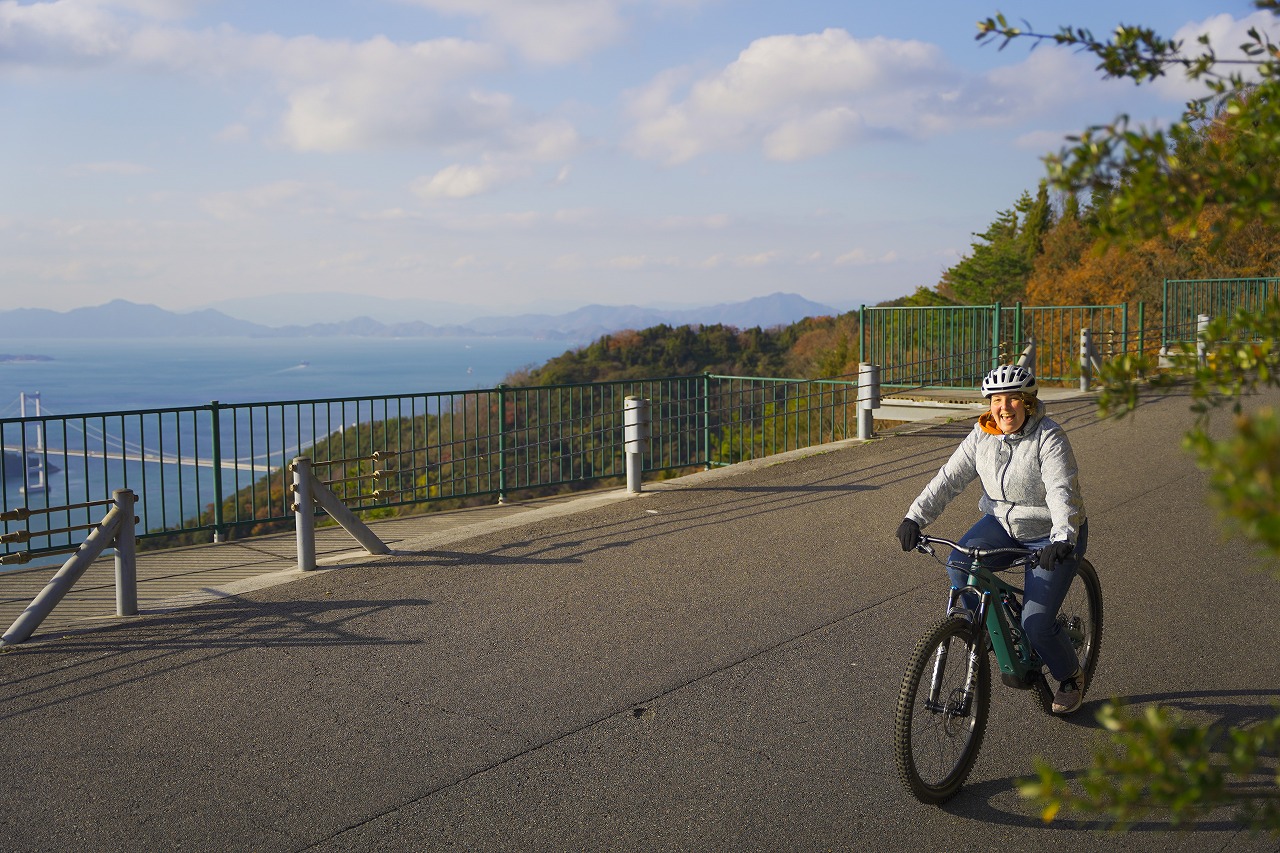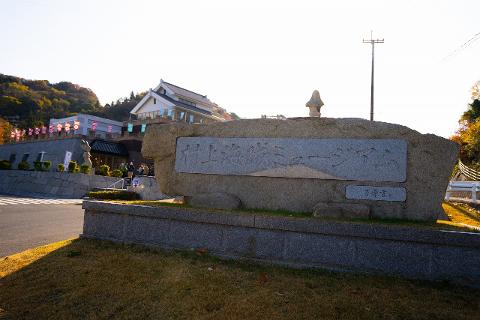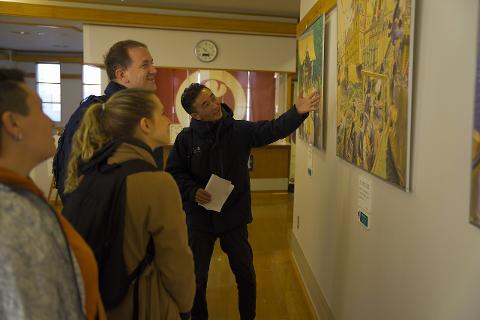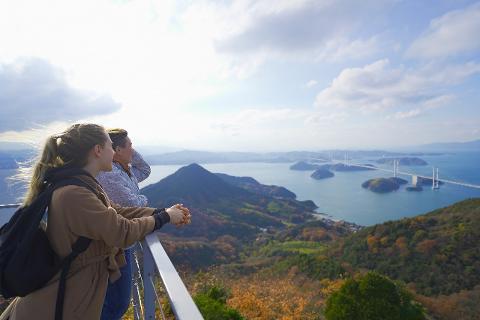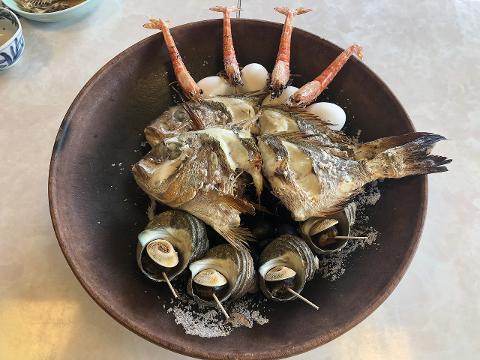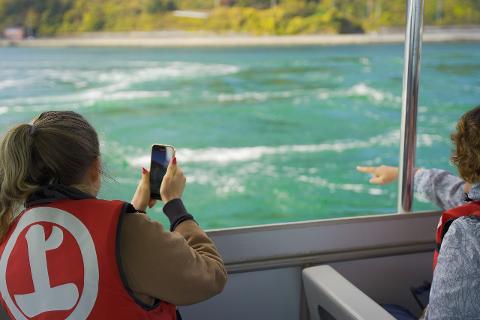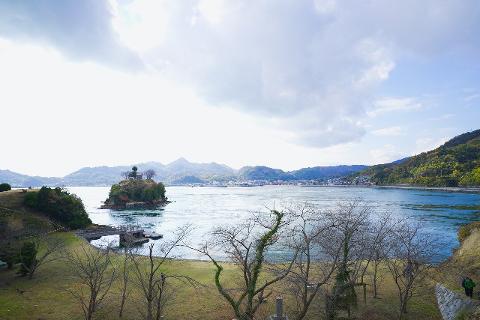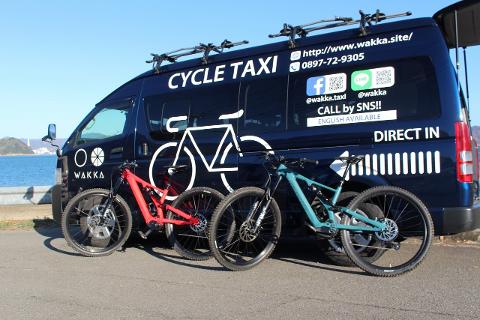 Duration: 5 Hours (approx.)
Location: Imabari-shi, Ehime
Product code: EN-EHM-7246-72463
【OUTLINE】
Explore Oshima in Ehime, a place associated with the Japan's largest pirates, the MURAKAMI KAIZOKU who were active between the 14th and 16th centuries.
【HIGHLIGHTS】
Learn mystery behind the MURAKAMI KAIZOKU who ruled the Seto Inland Sea!
Enjoy the gorgeous view of the Seto Inland Sea.
From the top of Mt.Kiro, overlook of the sea where the MURAKAMI KAIZOKU delivered their goods, and enjoy the spectacular view during the e-mountain bike ride!

Dine on the mighty pirate dish, horaku-yaki (seafood pot roast).
Visit the ruins of Noshima Castle, one of the world's rarest sea castles with commentary from a local guide!
Discover the new image of pirates from the tour!


【PRICES】
33,200 yen~57,500 yen (tax included)

【ITINERARY】
[09:20] Those coming from Oshima BS or Ishibunka Koen bus stop will be picked up at (9:00).
Tour explanation in front of Murakami Suigun Museum.
[09:45] Boarding, Noshima landing tour
[11:00] Visit to the Murakami Suigun Museum
[12:00] Move by cycle taxi
[12:20] Lunch: Horaku Seafood
* If you would like Western food, please contact us when booking the tour. Please describe in the request column.
[13:20] Cycling
[14:20] Visit Kirosan Observatory
[14:50] Downhill to the foot of Mt. Kiro
[15:00] Finished. When returning by bus, go to Oshima BS
15:29 (Fukuyama bound Fukuyama arrival 16:29) 15:04 (Imabari bound Imabari arrival 15:39)
【DETAILS】
What impression do you have from the word "pirate"?
You probably imagine plunderers or gangs on ships.
The Murakami kaizoku, who 16th century's missionary Luís Fróis called "the greatest pirates in Japan", were based in the Seto Inland Sea. They consisted of three families based in Noshima, Kurushima, and Innoshima, and had a strong sense of kinship with each other even though they repeatedly collaborated and separated during the Warring States period. They were also well aware of the unique currents and topography of the Seto Inland Sea and were said to have played an important role in protecting the safety of the sea in the region. Moreover, the pirates have an intellectual and cultural dimension that cannot be summed up in a single word.

There are many remains related to the Murakami kaizoku on islands of Shimanami, which stretch from Hiroshima to Ehime, and have been designated as a Cultural Heritage of Japan. Oshima Island in Ehime is also one of the sites associated with the pirates. Based on Oshima, this guided tour follows the history of the Murakami pirates, who ruled the Seto Inland Sea from different aspects.

The site of Noshima Castle, where the tour starts, is the base of Noshima Murakami one of the three Murakami pirates.
When you hear castle, you probably think of some magnificent building. However, there isn't anything like that here.
This was called umijo, and the island itself was regarded as a castle.
Visit this rare sea castle that is unprecedented in the world!
Around Noshima, a tide of up to 10 kts (18 km / h) swirls.
For this reason, the sea around Noshima, in the middle of the Seto Inland Sea, was said to be both a strategic point and a difficult place for maritime traffic.
Enjoy cruising through the tidal currents to the ruins of Noshima Castle!
When you land on the ruins of Noshima Castle, a local veteran guide will guide you around the island. Enjoy imagining what it was like back in the day!
After that, we will visit the MURAKAMI KAIZOKU Museum.
When did the history of Murakami pirates begin?
Your guide will explain their stories that have been passed down through generations in an easy-to-understand manner while observing the exhibits.
For lunch, you can enjoy horaku-yaki, which is said to have been eaten by Murakami pirates to celebrate the victory.

Horaku-yaki, which is an unglazed bowl topped with fish and shellfish caught in the Seto Inland Sea, has an impact and is exquisite!
It is also said to be a dish associated with the Murakami pirate's weapon horakutama.
(* If you would like Western food, please contact us at the time of booking.)
After enjoying lunch, you will head to the final spot, Mt. Kiro.
Here, you can overlook the beautiful scenery of the islands of the Seto Inland Sea, which the Murakami pirates have been protecting for generations.
From the Kirosan Observatory, you can see the ruins of eight Murakami pirate castles!
From the top to the foot of Mt. Kiro, ride an E-mountain bike and enjoy an exhilarating downhill!
This is the end of the tour.
If you find out about the truth of the Murakami pirates on this trip, you will surely want to share the story with your family and friends.
* You can optionally visit Oyamazumi Shrine and Treasure Museum on Omishima. (Tour time is extended by 120 minutes)
At Oyamazumi Shrine, many traces of the cultural aspects of Murakami pirates, such as horaku renga and teaware, and the weapons dedicated by Murakami Takeyoshi are preserved and exhibited.
【THINGS TO NOTE】

Time:5 hours

Least participants:2 people (maximum 10 people)

Meeting Point:MURAKAMI KAIZOKU Museum [MAP]
1285 Miyakubo, Miyakubo-cho, Imabari, Ehime 794-2203, Japan


Access:
By car
About 3km from Oshima-Kita IC
10km from Oshima Minami IC
By public transport
From Imabari Station, take the Omishima Line bus (approx. 35 mins) and alight at Oshima Office (Miyakubo) (20 mins walk), or take the Tomoura-bound bus and alight at Murakami Suigun Museum (1 min walk).

Pick up location:


・ WAKKA [MAP]
6691-1 Iguchi, Kamiura-cho, Imabari-shi, Ehime 794-1402

・ Omishima BS [MAP]
Amasaki, Kamiura-cho, Imabari City, Ehime Prefecture 794-1403

・ Oshima Sales Office [MAP]
2931-1 Miyakubo, Miyakubo-cho, Imabari-shi, Ehime 794-2203

・ Stone Culture Park Bus Stop [MAP]
Miyakubo, Miyakubo-cho, Imabari-shi, Ehime 794-2203

* If you wish to pick up and dropp off at the meeting place, please select the desired pick-up place when making a reservation.
Please wait at the designated pick-up location on the day. We will pick you up in a car marked "WAKKA".

Accompanying tour conductor: No

Accompanying National Government Licensed Guide Interpreter or Local Licensed Guide Interpreter:No
Language support: Japanese, English

Meals (included in a tour fee): Yes(Breakfast:0, Lunch:1, Dinner:0)

Included :
・Lunch (roasting course)
・Noh Island experience
・entrance fee to Murakami Pirate Museum
・4 hours bicycle rental (e-mountain bike, e-cross bike)
・guide fee
・lunch
・support car (cycle cab)

Excluded:
・Prayer experience, entrance fee to the Oyamazumi Shrine Museum of Treasures

Items to bring:
・Backpack
・drinks

Clothes:
・Comfortable clothes
・Sneakers (trekking shoes recommended)
・Backpack

Special support:Luggage storage is available.

Participation requirements:


・Not recommended for travelers with back problems.
・Not recommended for pregnant travelers.
・Not recommended for travelers with heart problems or other serious medical conditions.

Free Wi-Fi: No

Toilet: No

Other things to note:


・ If 3 or more people participate, E-cross bikes will be used.

・ Your guide is carrying a first aid kit. However in case of serious injury, we will arrange your prompt transportation to a medical facility.

・ If you are not confident in operating your bicycle or feel tired or uncomfortable during the tour, please do not push yourself and talk to the staff, as the cycle taxi can carry you downhill or over difficult paths on the road.


【HEALTH AND SAFETY MEASURES】
・Face masks required for travelers in public areas
・Face masks required for guides in public areas
・Face masks provided for travelers as needed
・Hand sanitizer available to travelers and staff
・Social distancing enforced throughout the experience
・Regularly sanitized high-traffic areas
・Gear/equipment sanitized between uses
・Transportation vehicles regularly sanitized
・Guides required to regularly wash hands
・Regular temperature checks for staff
・Temperature checks for travelers upon arrival
・Paid stay-at-home policy for staff with symptoms
・Contactless payments for gratuities and add-ons
・Contactless ticket redemption
【TOUR TERMS AND CONDITIONS】
Before booking the tour, please confirm the Tour Terms & Conditions and save the document.
Check [TOUR TERMS AND CONDITIONS](Japanese)
【TOUR PLANNER AND CONDUCTOR】
Regional Branding Institute Co., Ltd.
Aqua Terrace UⅡ Bldg. 8F, 2-20-3 Kaminarimon, Taito-ku, Tokyo, 111-0034
Travel Agency registered with a Tokyo Governor 2-7547
A regular member of All Nippon Travel Agents Association
【CANCELLATION POLICY】
10 to 8 days before the departure date of the tour 20%
7 to 2 days before the departure date of the tour 30%
The day before the departure date of the tour 40%
On the day of the departure date of the tour 50%
After the tour departed, No show 100%

Start Booking Now