Guided E-Mountain Bike Tour: Enjoy the Natural Beauty of the Seto Inland Sea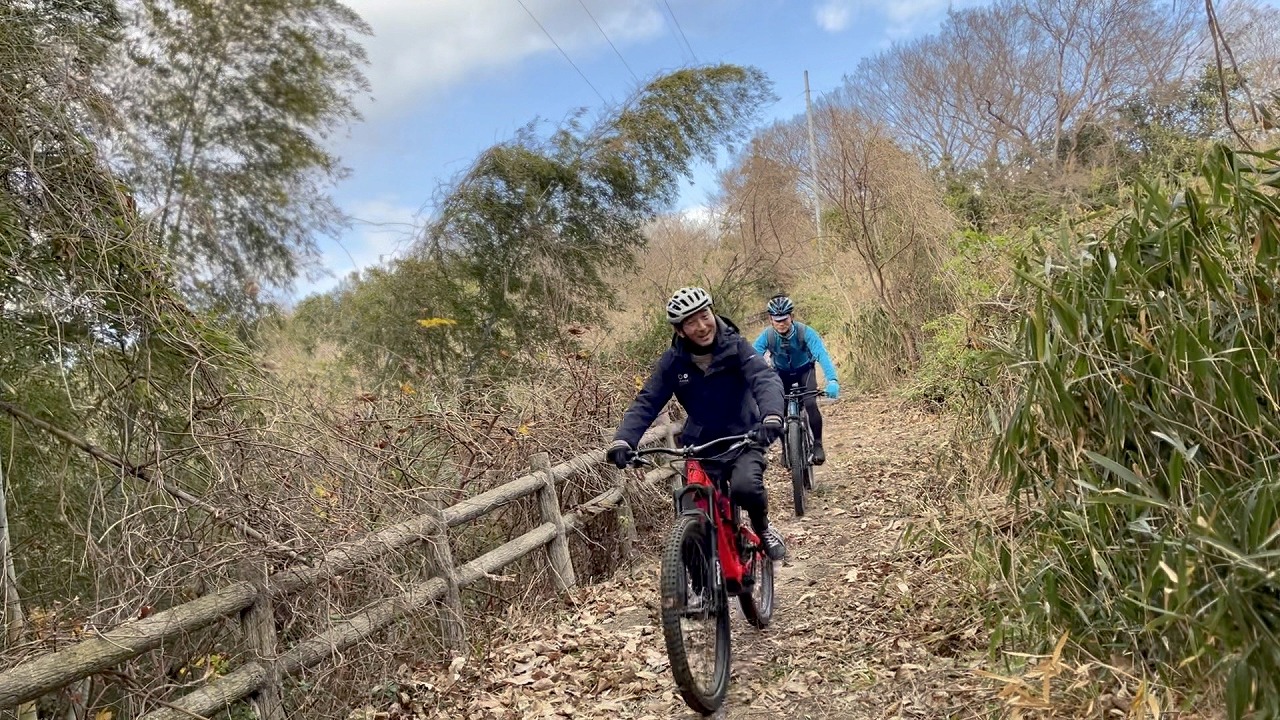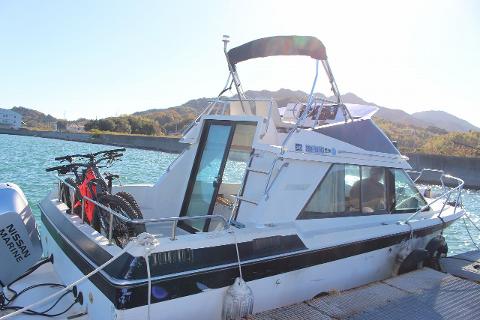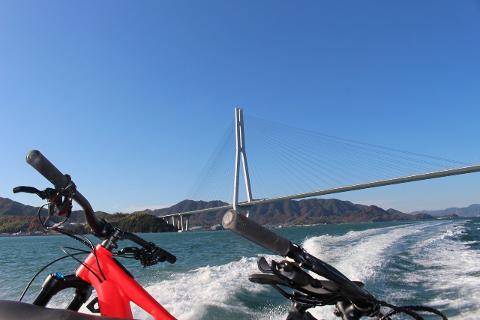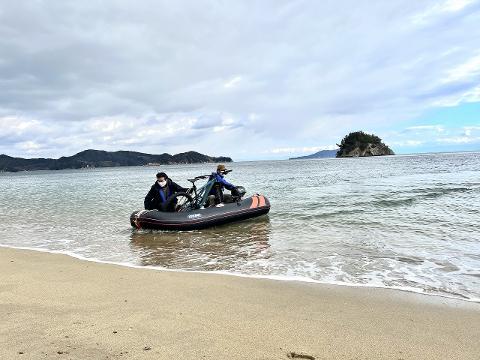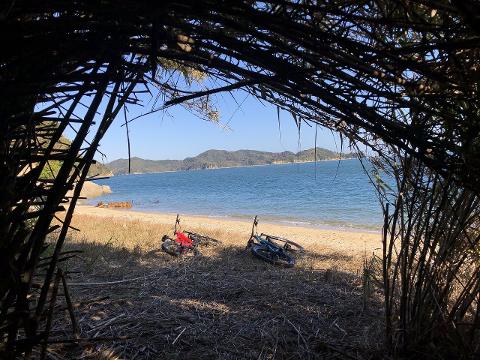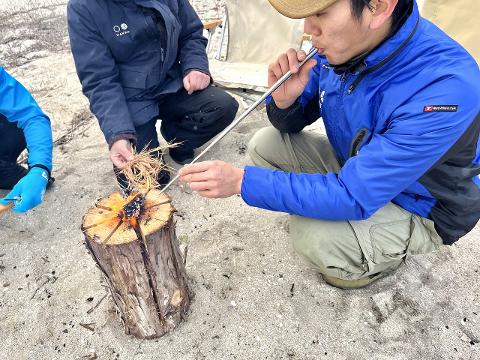 Duration: 3 Hours (approx.)
Location: Imabari, Ehime
Product code: EN-EHM-7246-72464
【OUTLINE】
Only 30 mins by boat from Omishima, Ehime, enjoy a guided e-mountain bike tour on Tsuba Island!
Witness changeable scenery of the islands of Shimanami, and enjoy this unique island with our experienced guide.
【HIGHLIGHTS】
This is a private tour to enjoy nature at Tsuba Island, an uninhabited island surrounded by the Seto Inland Sea.
Take a cruise on a sea taxi and enjoy the spectacular view of the many islands as the sea breeze blows.
Enjoy an exciting ride on an e-mountain bike along an expedition trail across an uninhabited island in the Seto Island Sea!
Have a snack BBQ over a fire that you built yourself!


【PRICES】
25,100 yen ~ 42,800 yen (tax included)
* The maximum price includes the option.



【ITINERARY】
[13:00] Meet at WAKKA, and tour briefing
[13:10] Transfer by sea taxi to Tsuba Island
[13:40] Beaching (arrival by rubber boat)
[14:00] Instruction of E mountain bike, and its safety check, then have a beach cycling experience
[14:10] Exploratory cycling
[14:40] Survival workshop, snack BBQ
    SUP and fishing experience available on request.
[15:30] Transfer by sea taxi to WAKKA Pier
[16:00] Tour terminates upon arrival at WAKKA
【DETAILS】
The Seto Inland Sea is known as Japan's largest inland sea and is home to more than 700 islands.
The area is designated as the Seto Inland Sea National Park, and the name "Setouchi" has attracted the attention of the New York Times Magazine.
This tour will take you to one of the uninhabited islands in the Seto Inland Sea called Tsuba Island.
This is a small island just 30 minutes away by boat from Omishima, Ehime Prefecture.
Here you can enjoy riding your e-mountain bike on this uninhabited island at Shimanami, which has gain the popularity among cyclists.
The tour starts at WAKKA in Omishima, a crisp white building.
Load your e-mountain bike into a sea taxi and get ready for an adventure!
Enjoy a 30-minute cruise on the Seto Inland Sea to Tsuba Island.
Passing under the largest bridge on the Shimanami Kaido, the Tarara Bridge, is awe-inspiring!
You will be guided about the beauty of the islands which unfold before your eyes.
Then, take a small boat and land on the beach.
On this tour you can experience an e-mountain bike ride on deserted beach with the Seto Inland Sea in front of you. Once you get the hang of it, you'll be hooked!
Ride your e-mountain bike along the expedition path that leads to the campsite on the side of the island.
You'll feel like you're in an adventure movie as you ride your e-mountain bike along the nature trail!
At the end of the trail, you will reach the campsite, where there is running water and showers.
You can also try marine activities such as SUP or fishing upon request.
(Please inquire at the time of booking).
Experience a survival workshop to live in harmony with nature.
Learn from the guide about how to make a fire without using matches or lighters.
Afterwards, enjoy a snack BBQ with cooking sausages and other food using the fire you start.
The tour terminates upon arrival at the WAKKA pier by sea taxi.
Tsuba Island is another island that was once inhabited.
A visit to this island will give you the opportunity to leave about your everyday life behind and experience the joy of living in harmony with nature, and will give you an idea of what we can do now to preserve the beauty of the Seto Inland Sea.
【THINGS TO NOTE】
Time:180 minites

Least participants:2 people (maximum 10 people)

Meeting Point:Waka Corporation [MAP]
6691-1, Iguchi, Kamiura-cho, Imabari, Ehime 794-1402, Japan

Access:3 minutes walk from Iguchi Port bus stop
≪From the Hiroshima area
Highway bus + local bus. Shimanami Liner Fukuyama ⇒ Omishima BS (about 50 minutes), Setouchi Bus ⇒ Omishima BS ⇒ Iguchi Port (about 5 minutes)
≪From the Matsuyama area
Setouchi Bus: Matsuyama City Station Bus Stop No. 5 ⇒ Iguchi Port (approx. 2.5 hours) *You may need to change buses at Imabari Pier depending on the time.

Pick up location:
Omishima BS [MAP]
Amasaki, Kamiura-cho, Imabari City, Ehime Prefecture 794-1403
* If you wish to picked up and dropped off at the meeting place, please select pick up and drop off at the time of booking.
Please wait at the place where you get off on the day. We will pick you up a the car marked "WAKKA".


Accompanying tour conductor:No


Accompanying National Government Licensed Guide Interpreter or Local Licensed Guide Interpreter:No

Language support:Japanese, English

Meals (included in a tour fee):Yes(Breakfast:0, Lunch:1, Dinner:0)

Included:
・Bicycle rental (e-mountain bike and e-cross bike) for 3 hours
・guide fee
・sea cab
・water and coffee
・snack BBQ


Excluded:Transportation and other personal expenses not included in the course are not included.

Items to bring:
・Comfortable clothes that can get dirty
・Sneakers
・Backpack
・Beverages

Special support:Luggage storage is available.

Participation requirements:
・Not recommended for travelers with back problems.
・Not recommended for pregnant travelers.
・Not recommended for travelers with heart problems or other serious medical conditions.

Free Wi-Fi:No

Toilet:No

Other things to note:
・ Mountain bike rental is available for 3 or more people.
・ Since it is an off road drive on the expedition road, those who are uneasy about driving can walk along the expedition road with a guide.
・ Your guide is carrying a first aid kit. However in case of serious injury, we will arrange your prompt transportation to a medical facility.
・ There is more possibility of you to fall when riding on sandy beaches and rough roads on the trails. Please wear protective clothing, sunglasses and trainers that can get dirty.
・ If you wish to SUP, please bring a swimwear or other clothing that can be worn in the water. If you are wearing a wetsuit or changing on site, please change it in the changing tent.
・ Please wear bare feet or marine shoes (free of charge) when landing on the shore in a rubber boat. We also recommend you to use marine shoes as much as possible as there is a possibility of injury due to shells and drifting debris.



【HEALTH AND SAFETY MEASURES】
・Face masks required for travelers in public areas
・Face masks required for guides in public areas
・Face masks provided for travelers as needed
・Hand sanitizer available to travelers and staff
・Social distancing enforced throughout the experience
・Regularly sanitized high-traffic areas
・Gear/equipment sanitized between uses
・Transportation vehicles regularly sanitized
・Guides required to regularly wash hands
・Regular temperature checks for staff
・Temperature checks for travelers upon arrival
・Paid stay-at-home policy for staff with symptoms
・Contactless payments for gratuities and add-ons
・Contactless ticket redemption
【TOUR TERMS AND CONDITIONS】
Before booking the tour, please confirm the Tour Terms & Conditions and save the document.
Check [TOUR TERMS AND CONDITIONS](Japanese)
【TOUR PLANNER AND CONDUCTOR】
Regional Branding Institute Co., Ltd.
Aqua Terrace UⅡ Bldg. 8F, 2-20-3 Kaminarimon, Taito-ku, Tokyo, 111-0034
Travel Agency registered with a Tokyo Governor 2-7547
A regular member of All Nippon Travel Agents Association
【CANCELLATION POLICY】
10 to 8 days before the departure date of the tour 20%
7 to 2 days before the departure date of the tour 30%
The day before the departure date of the tour 40%
On the day of the departure date of the tour 50%
After the tour departed, No show 100%