Discover Amami Oshima Island's Natural Heritage With An Electric Bicycle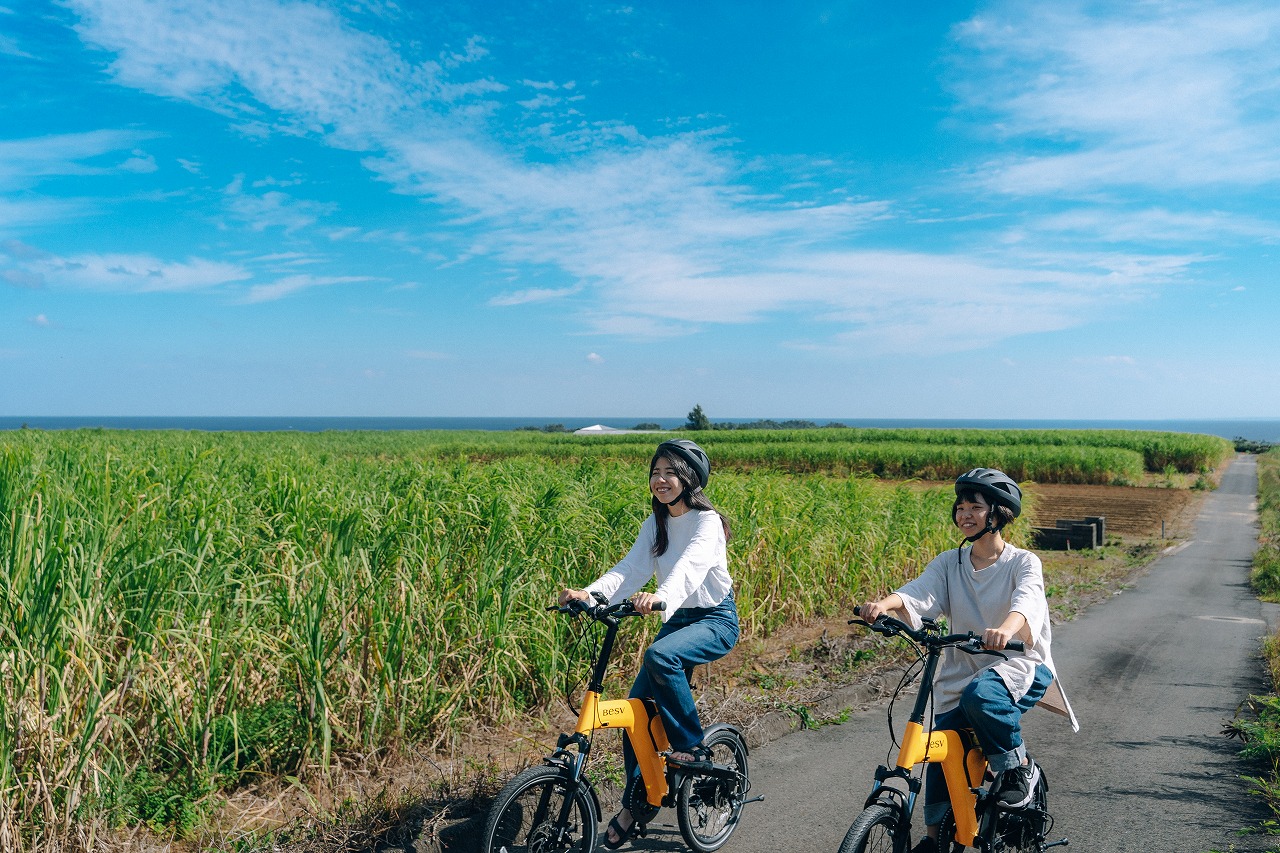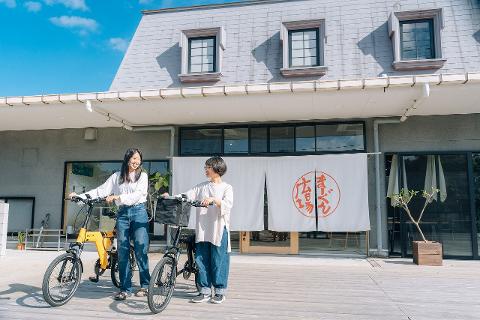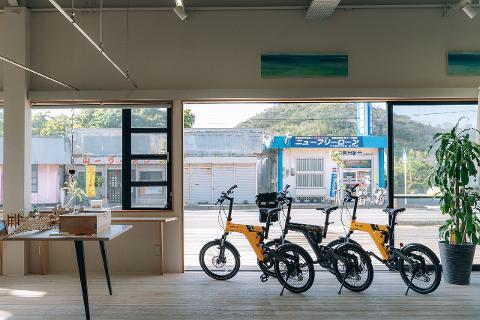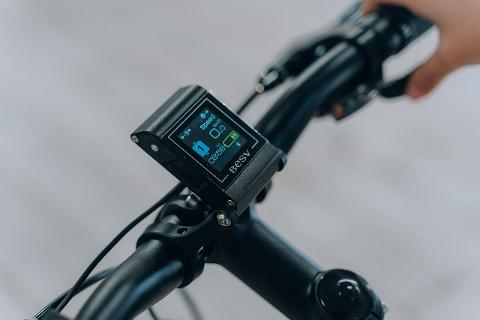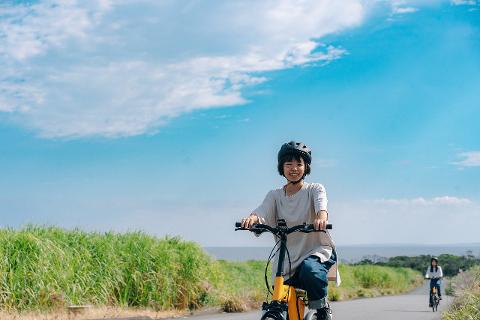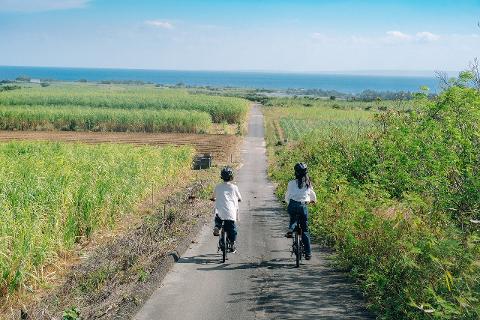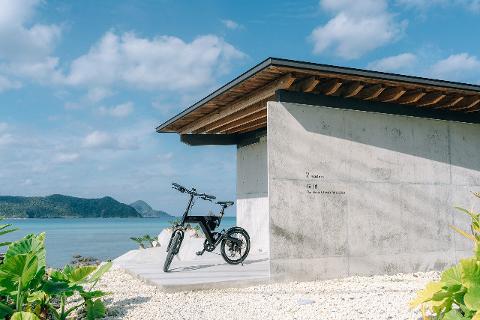 Duration: 3 Hours (approx.)
Location: Amami-city, Kagoshima Pref.
Product code: EN-KGS-7249-72492
【OUTLINE】
Looking for lesser-known and natural Japanese island life sceneries? Just North of Okinawa islands and on the very south of Kagoshima prefecture, Amami Oshima Island has recently been recognized as a World Natural Heritage Site. It is the perfect place to enjoy a peaceful bicycle ride around Amami village with an electric bike! Follow the three recommended tour routes or enjoy Amami freely.

【HIGHLIGHTS】
Take your time enjoying the island's gorgeous nature without hassle, that is what e-bike is all about!
Move freely around Amami and experience the island lifestyle and culture.
Discover also the hidden spots and local shops that are popular in the community.


【SCHEDULE】
Please select your start time in the box on the upper right.

[00:00] Meet at Magun Square

【Check-in】Temperature check // distribution of the MAP / a briefing of the course
【Bike rental】Instruction on electric bicycles usage, rules, and practice
【Departure】Enjoy the village and nature of Amami
[03:00] Return to the square. The end of the program.
【DETAILS】
Three E-Bike routes in northern Amami-Kasari!
Both paper and digital maps are available: simply scan the QR code to open the itinerary on Google Maps. There are no restrictions on the start time or the amount of time you can spend at each spot, it is up to you how you want to spend your 3 hours. Go explore!
Recommended Itinerary 1: In the footsteps of the printmaker [16km]

Stop 1: Amami Park and Tanaka Isson Museum

The museum built in the motif of Amami's traditional architecture, Takakura, exhibits the works of Tanaka Isson. This local and passionate painter depicted the natural scenery, plants, and creatures of Amami in great detail. Visitors can also enjoy special events related to Amami regularly held in the exhibition room.
Stop 2: Kusuda Farm

The vegetables and fruits produced here are directly used at the farmer's restaurant in Dendomari. Very typical of life on islands and countryside of Japan, you will find many unattended sales booths along the road. Just play the game: place the right amount of money in the designated box and help yourself to fresh vegetables!
Stop 3: Ajino-sato Kasari

This is a kind of roadside station where you can buy island specialties, vegetables, fruits, and plants. It is a great place to buy souvenirs.
Recommended Itinerary 2: Discover a spectacular view! [14km]

Stop 1: Domori Coast

Each coast of Amami offers different scenery and there are also beautiful beaches and shores in the northern part of Amami. Specifically, Domori Coast is famous for its clear and clean water and is well-liked by snorkeling, diving, and fishing lovers.
Stop 2: Cape Ayamaru and Cycad Jungle

This is one of the must-visit spots when you come to Amami. The view of the beautiful coast of northern Amami from the top of the observatory is truly spectacular. Around Cape Ayamaru there the jungle's cycads are planted in clusters, a sight that can only be seen in Amami. There is also a cafe nearby, which is a good place to take a break.
Stop 3: Ayamaru Farm

Ayamaru Farm is a small place where you can meet Tokara horses, a rare breed from the Kagoshima region. They can offer a short riding experience for children or light-weighted adults.
Stop 4: Amami City History and Folklore Museum

Thanks to a long history, each village in Amami has developed its own unique culture. The museum has a permanent and special exhibition room, where visitors can learn about the history and culture of Amami.
Recommended Itinerary 3: Go to the beach! [27km]
Spot 1: Utsudahara Masyu Dori Sea Salt Factory

In Amami, salt is called "masyu". Island sea salt is very tasty and Amami's salt is often bought as a souvenir. Here the salt is made in the traditional way and visitors can learn and observe the traditional Amami culture.
Spot 2: Sakihara Beach

Sakihara Beach is located in the northern part of Amami and is one of the most beautiful beaches along with Domori Beach. The sand is much finer in texture than the other beaches and is soft and pleasant to walk on barefoot. Please stop your bicycle at the car park along the road and go down to the sea.
Spot 3: The biggest banyan tree in Amami

This place features a unique variety of banyan trees that only exist in Amami! An enormous banyan tree is located a little further up the mountain from the beach. At its feet, you can feel the energy from the earth and feel like you are in another world.
Spot 4: La fonte (Gelato Shop)

In the blessed climate of Amami, this gelato shop uses seasonal fruits grown on the island such as plums in spring, island bananas, passion fruit and mangoes in summer, and Tankan oranges in winter. The flavors change every time you visit, as they taste as good as they are pretty.
Spot 5: Heart Rock

One of the most famous tourist spots in Amami is called "Heart Rock". Over time, wind and waves have delightfully carved the rocky beach, revealing a heart-shaped rock. The jungle at the entrance of the beach truly has a paradise island feel.
【THINGS TO NOTE】

Duration:3 hours
Meeting point:Magun Square [MAP]
21 Kasari-cho Oaza Sato, Amami-city, Kagoshima Pref. 894-0511 
Access:Magun Square:10 mins by car
Minimum number of participants:2 people

Language support:Japanese
Included:e-bike rental, helmet
Excluded:Costs related to the e-bike rental during your stay
・Accommodation costs (approx. 9,000-15,000 yen depending on dates and accommodation)
・Food (breakfast can be included in the stay)
・Sightseeing/experience program fees (500-10,000 yen)
Items to bring:Your own bottle (to fill with water), towel
Clothes:Comfortable clothing, a long-sleeve shirt(sun protection)
Participation requirements:
・Must be over 130cm tall.
・Parental consent is required for 18 yrs and under.
・Not recommended for travelers with back problems.
・Not recommended for pregnant travelers.
・Not recommended for travelers with heart problems or other serious medical conditions.
Special support:Luggage storage is available.
Free Wi-Fi:Yes

Toilet:Yes (Western-style)
【HEALTH AND SAFETY MEASURES】
・Face masks required for travelers in public areas
・Face masks provided for travelers as needed
・Hand sanitizer available to travelers and staff
・Social distancing enforced throughout the experience
・Regularly sanitized high-traffic areas
・Gear/equipment sanitized between uses
・Regular temperature checks for staff
・Temperature checks for travelers upon arrival
【CANCELLATION POLICY】
7 to 4 days before the tour date: 40% of the tour price
3 to 2 days before the tour date: 60% of the tour price
The day before the tour date, on the day of the tour: 100% of the tour price
※Right after the online settlement is made, a cancellation fee of 10% will be incurred in case of cancellation.
※The cancellation fee includes handling charges.