Geisha Ozashiki at Asakusa, a Quality Time Filled with Art and Japanese Culture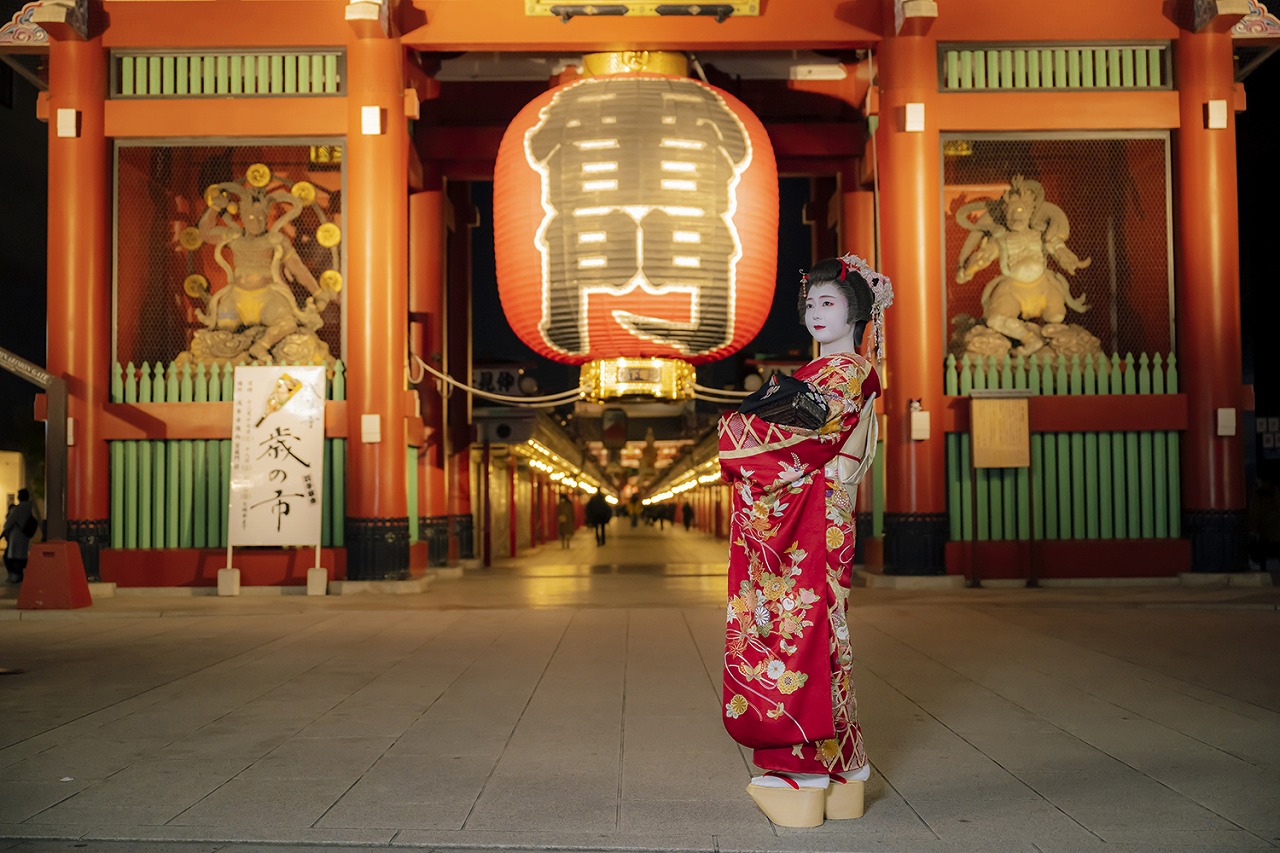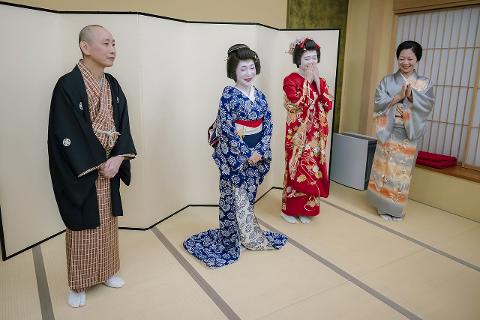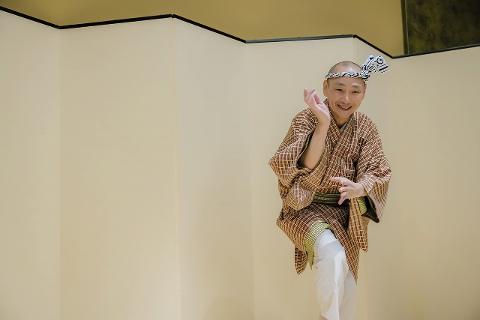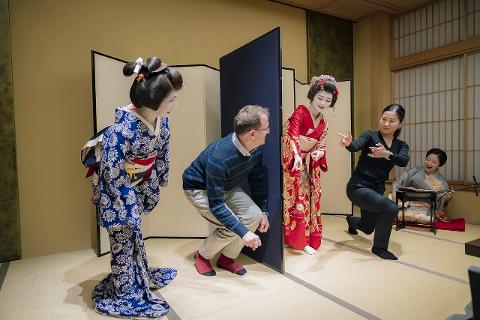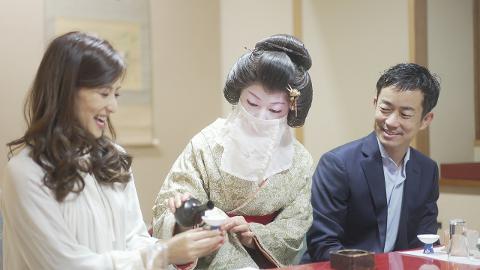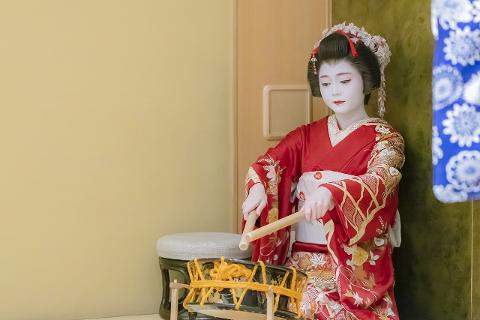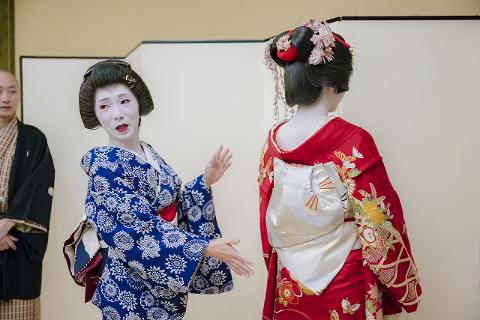 Duration: 120 Minutes (approx.)
Location: Taito City, Tokyo
Product code: EN-TKO-1074-10741
【STORY】
AttractiveJAPAN will support you from arrangements to the experience on the day of the event so that even beginners can have a friendly experience of "Ozashiki" with geisha, which preserves the traditional geisha that live in this historic town and passes them down to the present day.

This is a rare opportunity to enjoy the elegant songs, performances, and dances of geisha, and to experience the Ozashiki-asobi with geisha. You can enjoy the lively Ozashiki, unique to downtown Edo, which is livened up by Hokan (male geisha), who are only found in Asakusa in Japan.

We can also coordinate dishes to suit your needs, including not only standard kaiseki cuisine using seasonal ingredients but also Western cuisine and light meals. Please make use of our services for special events and banquets to entertain your loved ones.

Our coordinators will support you in handling various requests at the time of reservation and explaining the rules of the Ozashiki so that even beginners can enjoy the event with ease.

・Asakusa Geisha
Geisha are traditional Japanese entertainers who are unique to Japan. They entertain guests and liven up banquets with their traditional Japanese dance, shamisen instrument, and tea ceremony skills. The Asakusa geisha are particularly popular for their excellent singing and dancing and their friendliness. During the event, they perform dances to suit the mood of the occasion.
Another characteristic of Asakusa geisha is the presence of "Hokan" (The word originally meant a male geisha, but now it is also used to include female geisha) who enliven the Ozashiki. In Japan, there are only six such performers left in Asakusa's Karyukai(world of the geisha). The Hokan creates a lively Ozashiki that can only be found in downtown Edo, filled with smiling faces.

・Play Ozashiki (Ozashiki Asobi)
Ozashiki-Asobi are one of the cultural activities that geisha and guests enjoy together at a banquet. There are many games using gestures and props, and the geisha chooses two or three to suit the mood of the occasion, such as Tousenkyo, Kinpira Funefune, and Ochoko Kurukuru. The geishas carefully explain the rules, so first-timers can enjoy the occasion without any concern.
【HIGHLIGHTS】
You can experience the Ozashiki in Asakusa's entertainment district, which is full of lively downtown.
You can enjoy kaiseki cuisine at a long-established restaurant. (Dishes other than kaiseki cuisine can be coordinated)
The coordinator will give a detailed lecture on manners in the Ozashiki, so even first-timers can experience the Ozashiki with peace of mind.
Hokan (male geisha), who only remaining in Asakusa in Japan, liven up the Ozashiki.
You can also feel Japanese culture through clothing such as kimonos, accessories, and musical instruments that decorate the Ozashiki.
【SCHEDULE】
Please choose between two starting times for this plan: 18:00 and 19:00.
If you would like to adjust the start time, please indicate this in the remarks section of the reservation form.
[17:50 / 18:50] Gathering
*Please come to the Ozashiki Venue you reserved (Ryotei restaurant/Machiai-chaya tea house/hotel/Japanese restaurant, etc.).
* Please gather 10 minutes before the start.
[18:00 / 19:00] Start, information about Asakusa Kagai and Ozashiki
In order for you to be cautious and enjoy the Ozashiki, we will guide you through the basic knowledge that is useful to know.
[18:10 / 19:10] Dinner starts
We will briefly explain the contents of the meal and how to enjoy it.
[18:30 / 19:30] Geisha will enter the room and you will watch the dance and performance.
[19:00 / 20:00] Pouring drink and chatting with geisha
[19:30 / 20:30] Play Ozashiki (Ozashiki Asobi)
[20:15 / 21:15] End of the evening
*This is just an example of the content and schedule of the Ozashiki. In addition to dancing and performing, the geisha will deliver your own personal "Ozashiki" experience, including pouring drink, conversation, and play Ozashiki, according to the guests of the day.
【THINGS TO NOTE】

Duration:about 2 hours
Meeting point:Kappoya Ichinao [MAP]
3-chōme-8-6 Asakusa, Taito City, Tokyo 1110032
*This is an example of a meeting place. We will guide you to the meeting place according to the reserved Ozashiki venue (ryotei restaurant / Machiai-chaya teahouse / hotel / Japanese restaurant, etc.).
Access:
・Tokyo Metro Ginza Line "Asakusa Station" about 15 minutes on foot from Exit 1
・Toei Asakusa Line "Asakusa Station" about 15 minutes on foot
・TOBU Isesaki Line / TOBU SKYTREE Line "Asakusa Station" Exit A4, approx. 15 min. on foot
・TSUKUBA EXPRESS "Asakusa" station, about 10 minutes walk from Exit A1.
Minimum number of participants:2 people
Language support:Japanese
Included:
・Food and first drink
・4 geisha (2 in the Tachikata (major role in dance), 1 in the Jikata (major role in singing and playing instruments), 1 in the Hokan (male geisha))
・Ozashiki dance
・Congratulatory Tip to Geisha
・Coordinator fee
*Language assistance (English) will be provided for some of the plans so that you can enjoy the plan smoothly, but please note that it is not an interpreter.
Excluded:
・Beverage charges exceeding 1 drink (please pay by cash or card on site)
・Interpreter *Please select the option if you would like an English interpreter guide.
Clothes:Smart Casual ※Please wear socks
Participation requirements :
・Over 12 years old
・Please inquire in advance if you are using a wheelchair
Free Wi-Fi:No
Toilet:Yes(Western-style)
Other things to note:
・Please contact us in advance regarding the participation of children under the age of 12.
・Please, fill in the application form if you have any food allergies or foods you cannot eat.
・Reservations are not available during the following periods: Jan 1st-10th days, 3 days including 1 day around Setsubun (Feb. 3rd), during Sanja Festival, Asakusa Odori (dance performance), and the unveiling of new faces.
The period of the Sanja Festival, Asakusa Odori dance, and the unveiling of new faces may vary from year to year. Please inquire for details.
・Closed: Sundays and national holidays
【CANCELLATION POLICY】
7 to 4 days before the tour date 40% of the tour price
3 to 2 days before the tour date 60% of the tour price
The day before the tour date, on the day of the tour 100% of the tour price
※Right after the online settlement is made, a cancellation fee of 10% will be incurred in case of cancellation.
※The cancellation fee includes handling charges.