[Driver's license required] Kinosaki Onsen: Rental Electric Vehicles ~Natural Treasures route~(120min)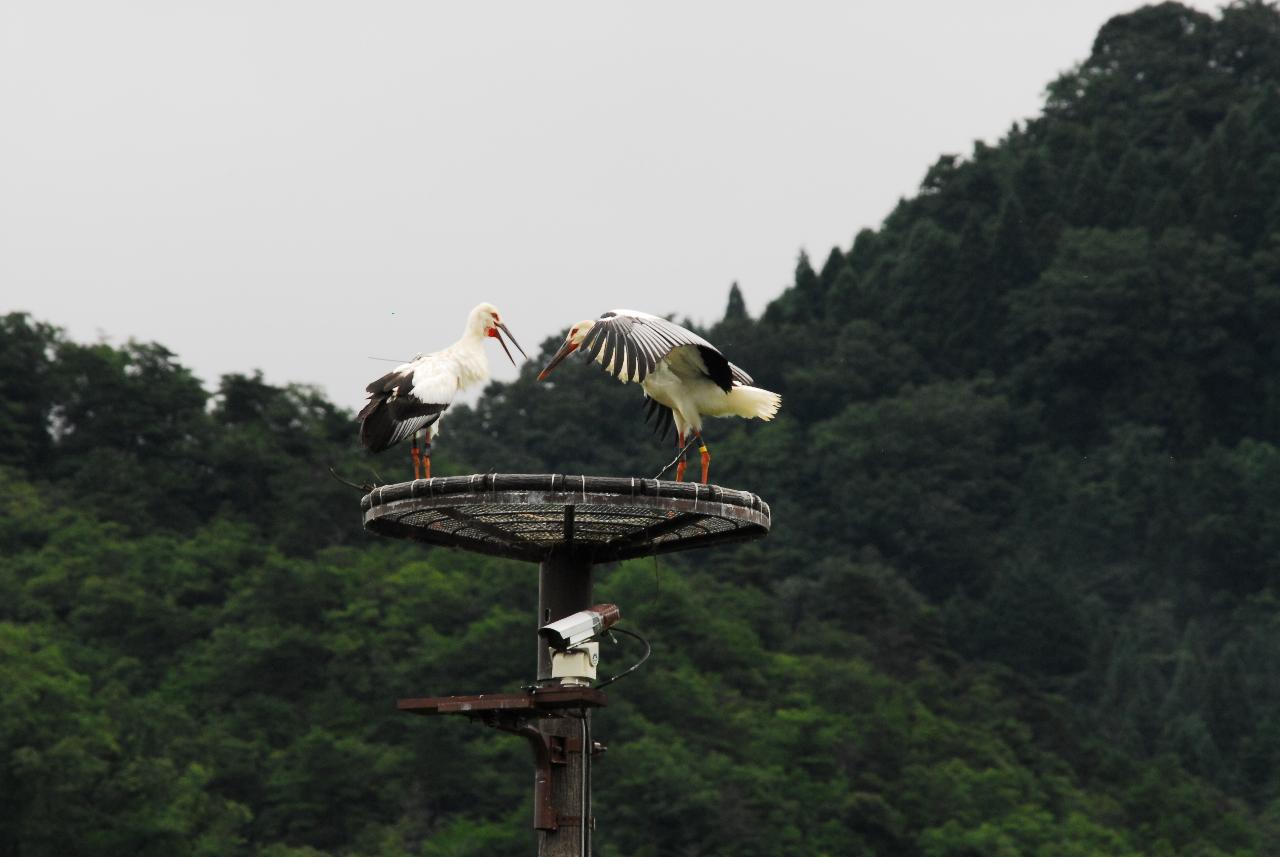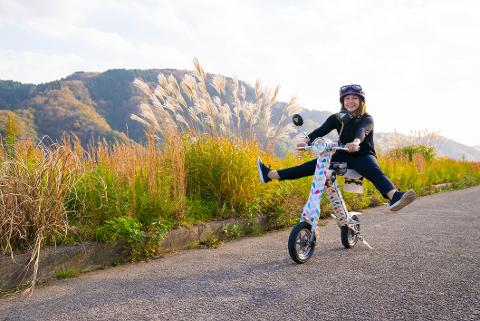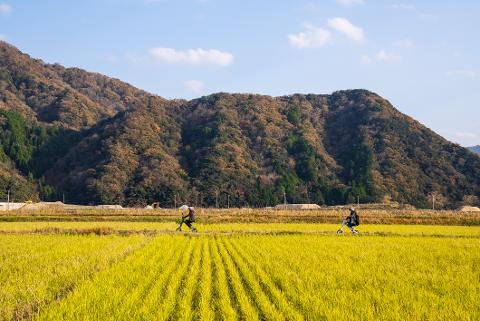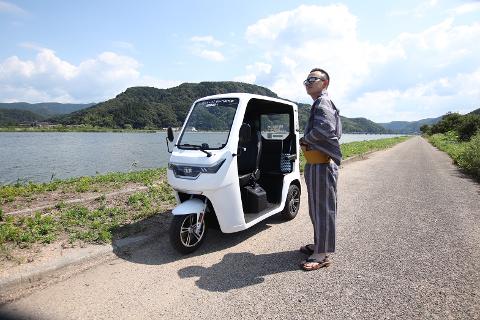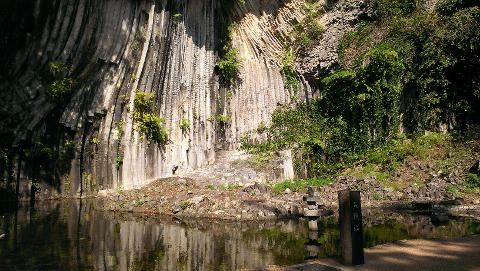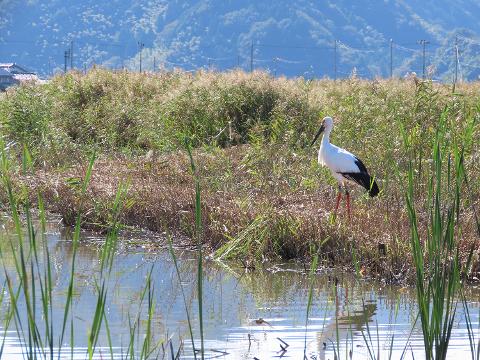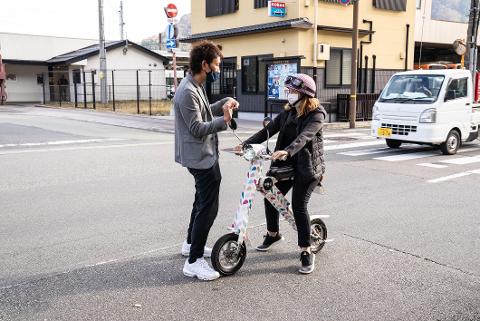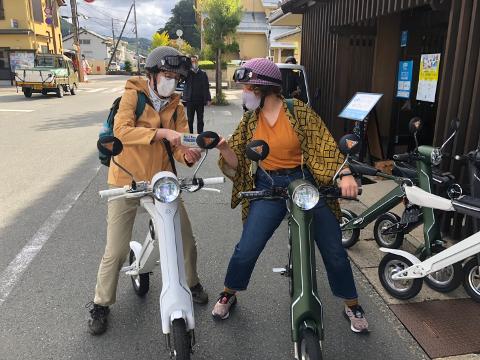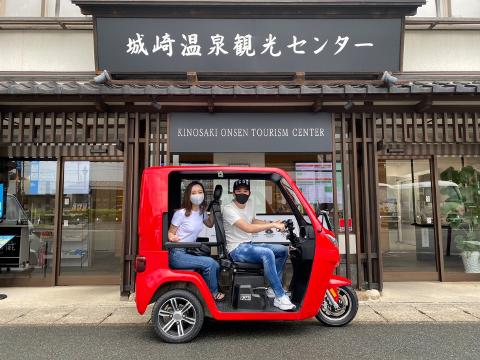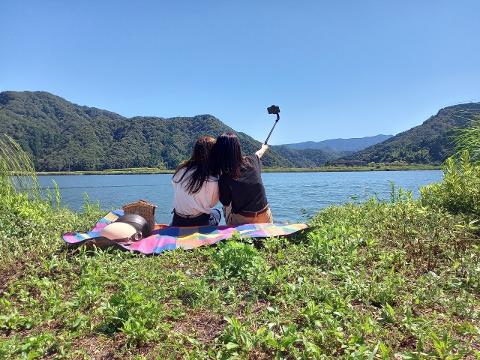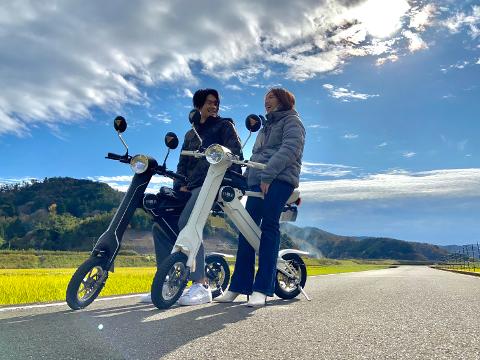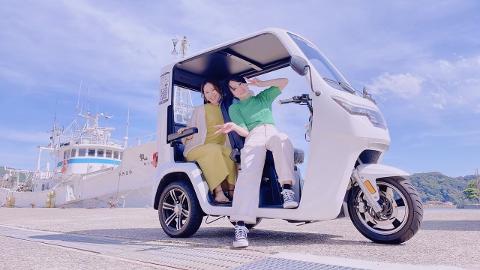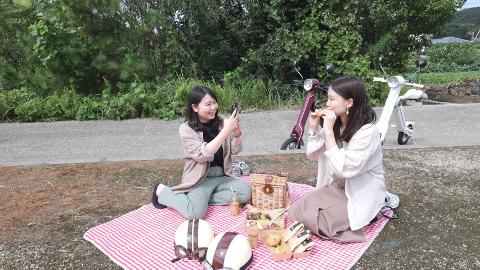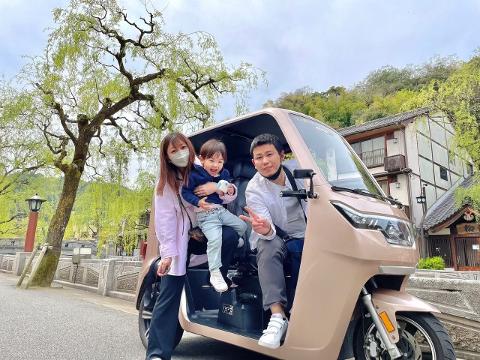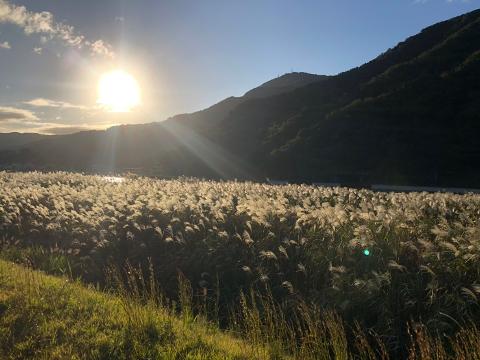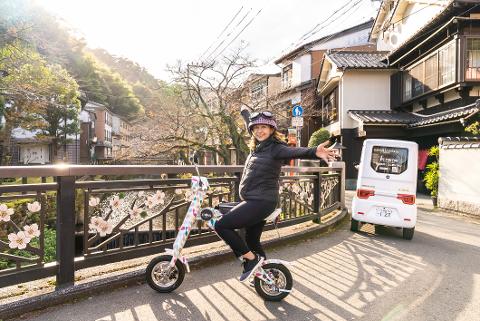 Duration: 120 Minutes (approx.)
Location: Toyooka, Hyogo
Product code: EN-HYG-7254-72543
【OUTLINE】
With the concept of "Go to the place you like. With the people you like. At the time you like.", this is a vehicle rental system with recommended routes devised by a local travel agency.
On these recommended routes, you can go on a stroll through the elegant streets, and encounter not only crabs, but many other attractions that Kinosaki has to offer.

【HIGHLIGHTS】
[International driver's license required] Choose the vehicle you like and visit places you can only go with a small and powerful electric tuk-tuk or bike.
The local travel agency has devised an adventure tour of Kinosaki's nature in your spare time before or after check-in or check-out at your hotel!
The electric vehicle which emits no carbon dioxide while driving, is one of the most eco-friendly cars in terms of environmental performance!
Kinosaki is more than just hot springs! Explore Totoro's world "Momoshima" and the beautiful rice fields of "Nakanoshima" that appear when you pass through the back alleys of Kinosaki!
With a self-guided, enjoy a photogenic trip while feeling the flow of the river and the wind and the greenery of nature.

【SCHEDULE】
This plan allows you to choose the start time. Please select your start time in the box on the upper right.

◆Natural Treasures route(120min)
1. Kinosaki Onsen Tourist Association
【Registration / Pre-Guide] Check your temperature / Fill in the pledge form / Distribute the MAP / Explain the course
【Rental】Explanation of how to ride / Practice
【Departure】Feel the wind on your face and go wherever you want.
2. Nakanoshima
【The Petit Tabi No.1 Photo Spot】
Rice fields and a sandbank floating in the Maruyama River, where the young owner of the inn also enjoys a spot of running. Enjoy the beautiful expressions of the seasons – the "green" of spring and summer, and the "yellow and gold" of autumn! In addition to taking photos, you can enjoy a picnic, or just spend your time any way you please, taking in the smells of nature, and listening to the sound of the wind, and the birdsong.

3. The Toshima wetlands in Hachigorou
The storks give birth and raise their young from early spring to summer, so you are most likely to see them at the artificial nesting tower and Toshima wetlands during this time. Of course, whether you encounter them or not is a matter of fate! If you do, then luck will surely follow you. Why not stop by the Toshima wetlands if you want to learn more about storks?

4. Genbudo Park
【A spectacular power spot created by stone pillars made of basalt】
Experience the breathtaking history of this land at this scenic spot, where volcanic activity that occurred approximately 1.6 million years ago when the flowing magma cooled and hardened, carved out regular and beautiful cracks and joints were formed on top of the pillars.
There are five caves within Genbudo Park, and it has been chosen as a national natural monument and one of the top 100 geological sites in Japan. The Sanin Kaigan Geopark, which includes Genbudo Cave, is a certified member of the UNESCO World Geoparks Network. The English name for the Genbu stone is "basalt". The words of the stone are to "increase vitality, and ward off evil".

※For those who cooperate with the questionnaire and who add comments, we will give you a Polaroid to take home!
※There is no limit to the time spent at each spot, and it is up to you to decide how to spend your 120 minutes.
※The above is only a list of recommended spots on the MAP and is not required.

【DETAILS】
Kinosaki Onsen, one of the leading hot spring towns in Kansai. Since the Nara period (710-794), the power of its hot springs has been healing locals and tourists for generations.

Kinosaki Onsen is famous for its seven outdoor hot springs, but the town has more to offer to the visitors such as strolling around with yukata and geta(Japanese wooden clogs)and visiting gourmet spots or shops selling handicrafts which can be a good souvenir for you!

Waiting for a train or waiting to check in? Kinosaki Onsen is not the only place. With a rental service available to you when you have gaps in your schedule, you can also visit Genbudo Park, a power spot where you can experience the bounties of nature, or stretch your legs and go out to the "Toshima wetlands in Hachigorou, a Ramsar Convention wetland where storks landed for the first time in Toyooka City, Hyogo Prefecture.
How about enjoying a "self-guided tour", a new traveling style, where you choose your favorite vehicle, and enjoy sightseeing and lodging at your own pace with an original map in hand?
Why not go out and make memories with your special other in the bountiful nature of Kinokawa, which is more than just onsen and crabs.

*There are two types of electric vehicles you can hire: the "TUKTUK" and the "BIKE".
If you don't have an international driver's license, you can still ride an electric scooter.
*For those who are riding electric vehicles for the first time, please be reassured that you will have the opportunity to practice before we set off.

For foreign visitors: do you have an international driver's license?
Foreign visitors to Japan need an international driving license to drive a car in Japan.

【THINGS TO NOTE】
Duration:120 minutes
Meeting point:
In front of JR Kinosaki Onsen Station Kinosaki Onsen Tourism Center [MAP]
78, Yushima, Kinosakicho, Toyooka, Hyogo,669-6101
Access: A short walk from JR Kinosaki Station
Language support:Japanese
*We have prepared a guide tool in English.

Included :
・Dedicated vehicle rental(choose from two options of ①Tuk-tuk ②Bike *includes advance practice)
・Loan of a smartphone for safety and peace of mind
・Original excursion map(including GoogleMap) 
・Equipment such as helmets and warm clothing
・Pre-guide(Advance information on the course and safety/security)
・Baggage storage during rental
・Personal Accident Insurance (Personal and property: unlimited Personal injury/death:15M yen hospital visit/day:2,500yen *separate 500 yen inc. tax)

Excluded:
・Vehicle insurance (full reimbursement for any damage to the vehicle caused by dangerous driving, etc.)
Items to bring:
To drive an Electric Motorcycle : 50cc Motorcycle License
For Tuk-Tuk and Mini Jeep: Standard driver's license
※Valid Internationnal or Japanese driver's license is compulsory.
Participation requirements :
・Infants are required to sit on laps. (Tuk-tuk backseat only)
・Not recommended for travelers with back problems.
・Not recommended for travelers with heart problems or other serious medical conditions.
・If you are pregnant, please check with your doctor to see if you can participate.

Special support:Luggage storage is available.
Free Wi-Fi :Yes
Free Wi-Fi is available in Toyooka City.
Please be aware that Wi-Fi might not be accessible everywhere on the course.
Toilet:Yes(Western-style)
Other things to note:
【Late policy】
If 30 minutes pass after the registration time without any contact, this shall be deemed a cancelation, and a cancelation fee shall be charged(same day cancel:100%).

【Vehicle selection conditions】
・Please enter the type of vehicle (1) Tuk-Tuk or (2) Bike in "Special requirements" at the time of booking.(However, where there is availability, changes can be made after the test ride at the site.).

【Weight restrictions】
・Tuk-Tuk / Total weight 220kg or below (up to 3 people can ride one vehicle)
・Bike, scooter/100kg or below

【In case of cancellation due to weather or other circumstances】
We will notify you by e-mail by 3:00 p.m. the day before the tour.


【CANCELLATION POLICY】
7 to 4 days before the tour date 40% of the tour price
3 to 2 days before the tour date 60% of the tour price
The day before the tour date, on the day of the tour 100% of the tour price
※Right after the online settlement is made, a cancellation fee of 10% will be incurred in case of cancellation.
※The cancellation fee includes handling charges.