Premium Asakusa Town Walk and Experience with a Kabuki experts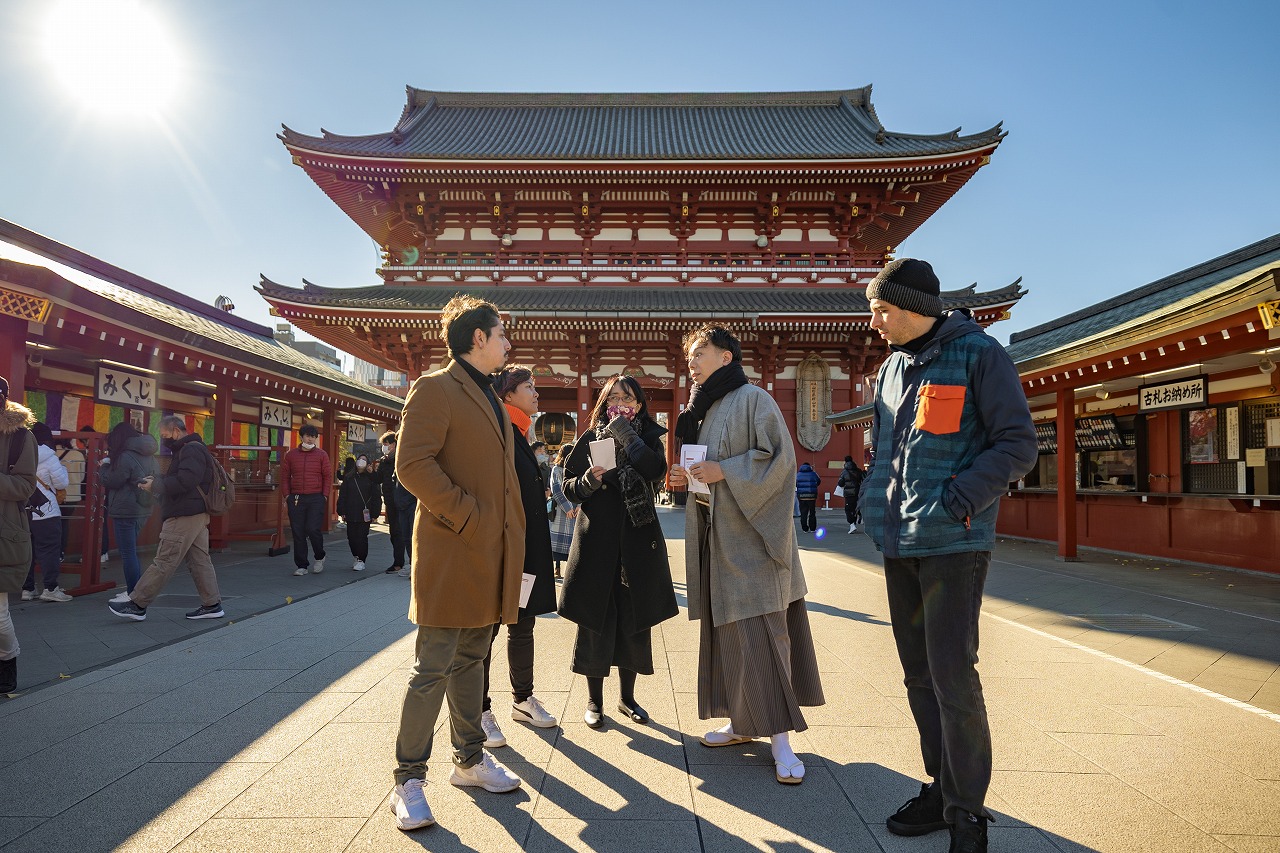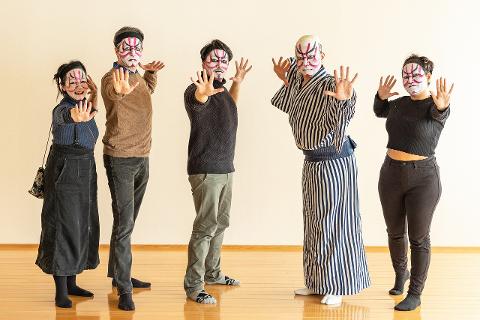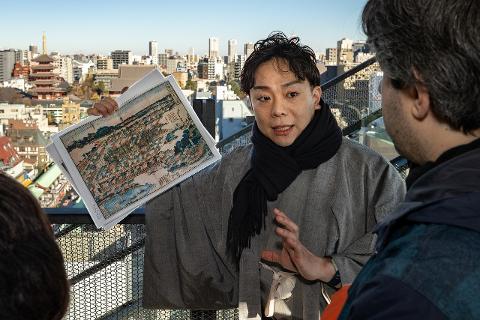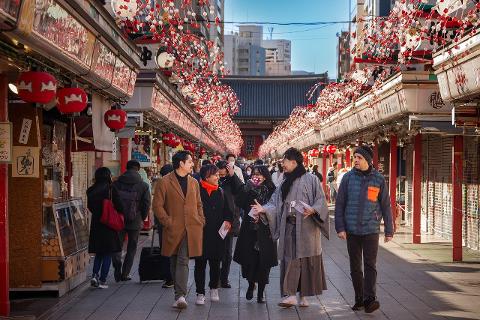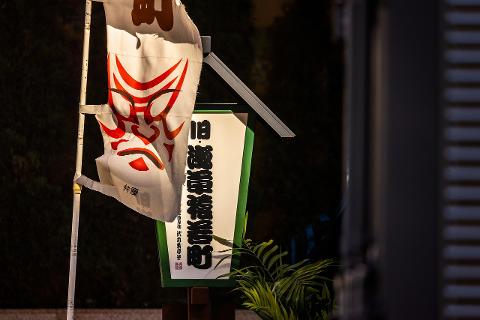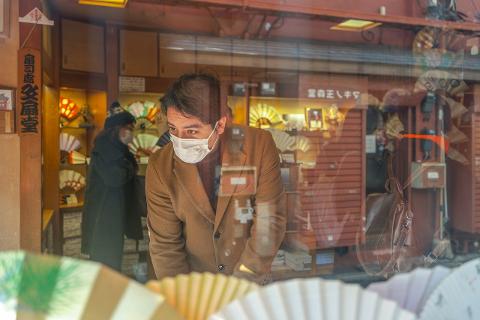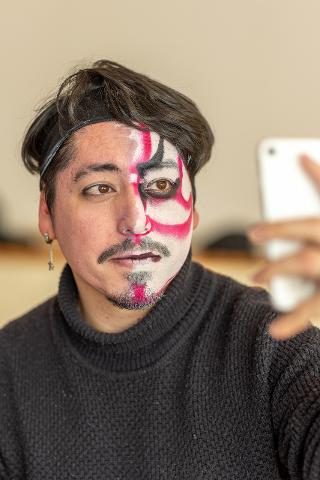 Duration: 4 Hours (approx.)
Location: Taito-ku, Tokyo
Product code: EN-TKO-1074-10742
【STORY】
Did you know that during the Edo period, when Asakusa's true heyday occurred, people visited not only temples and shrines such as Sensoji, but also the area north of Sensoji?

To the northeast of Sensoji is Saruwakacho, which is lined with kabuki theatres, and to the northwest ofSensoji is Shin-Yoshiwara, which is bustling with red-light districts. With the three geisha locations, including the geisha entertainer who originated from these theatrical teahouses, Asakusa greatly boosted Asakusa's popularity, enhancing its reputation as a bustling center of urban culture. Here in Asakusa, Edo's most gorgeous culture was built, and the history and culture are spun into modern kabuki and geisha worlds by various people.

Currently, there are no permanent Kabuki theatres in Asakusa, but The Asakusa New Year's Kabuki production is still held at the beginning of the year. Asakusa continues to be a town with deep ties to many Kabuki actors, such as the revival of Heisei Nakamuraza. Kabuki is firmly rooted in everyday life in Asakusa, with restaurants that are frequented by actors and stagehands, and craftsmen who make props.

On this tour, you will be guided by people who support Kabuki, visit shops related to Kabuki, put on kumadori makeup, and become a Kabuki actor, while enjoying the charm of Asakusa.
Spend a premium time immersing yourself in the world of Kabuki.
【HIGHLIGHTS】

Take a walk around Asakusa, the town of Kabuki, with a Kabuki experts.

Stop by the shops favored by kabuki actors and geisha and experience the arts which supported performers for many years.

Experience Kabuki through putting on Kabuki stage make-up and making a gesture like a Kabuki performer.



【SCHEDULE】
Choose from two start times, 9:00 or 13:00.

[9:00 / 13:00] Meet at the meeting point and move to the Asakusa Tourism Culture Center
Introduction: Uncover the history of Asakusa and Kabuki while looking at the entire city of Asakusa from the observation terrace.

[9:30 / 13:30] Town walk : walk arond Kabuk-related historical sites
visit many vestiges of the glorious kabuki years to be found throughout Asakusa. Many are hidden around the corners of small back alleys, within shrine grounds and even behind Sensoji Temple itself.
[10:30 / 14:30]
Stop by kabuki-related artisans shops.  

[11:10 / 15:10]
Experience Kabuki stage makeup "Kumadori"

[12:20 / 16:20]
Experience basic Kabuki performance styles.

[12:40 / 16:40]
Dissolution at Kaminarimon.


※The "Kabuki experts" who will act as guides on the day of the event are various from actors to stagehand. The place to stop will change according to the guide's connection to the spot and its contents.
※The location of the Kabuki make-up and costume experience will change as needed depending on the availability of the facility.
※The itinerary may be subject to change due to weather or congestion on the day of the tour.


【COOPERATION】
Kabuki Actor, Nakamura Hashigo
Hometown: Tsuruoka City, YAMAGATA
Coming from a regular family (he wasn't born into the Kabuki family), he entered the Kabuki world through the National Theater's 15th annual Kabuki Actor Trainee Program and began studying under renowned Shikan Nakamura in 2001.
He performs kabuki theaters all across Japan and is also active overseas. Furthermore, he coaches in choreography and swordplay. In 2008, Nakamura served as a model for the book "Kabuki Narikiri Taiso" that incorporates the movements of Kabuki and started holding hands-on workshops around Japan that focus on lessons that can be learned from Kabuki and Japanese tradition. He has performed at corporate training classes, preschools, school lectures, and various cultural events. He continues to be active in a variety of fields, which include several appearances in TV commercials and YouTube videos. He started the Kabuki Performance as an artwork that deals with contemporary social issues in 2020.

More Information https://lit.link/hashigo


【THINGS TO NOTE】

Time:4 hours
※Please come at least 10 minutes before your reservation time. If you are late, it may be difficult to join the program. ​

Meeting point:in front of the "BURGER KING Asakusa Azumabashi Store" at the Azumabashi intersection  [MAP]
2-20-6 Kaminarimon, Taito-ku, Tokyo 111-0034

Access:
・1 minute walk from Exit 2 of Asakusa Station on the Tokyo Metro Ginza Line
・2 minutes walk from Exit A4 of Asakusa Station on the Toei Asakusa Line
・5 minutes walk from Asakusa Station on the TOBU Isesaki Line and TOBU SKYTREE Line
・10 minutes walk from Exit A1 of Asakusa Station on the TSUKUBA EXPRESS

Language support:Japanese, English
Included:
・Guide fee (Japanese or English)
・Kabuki stage makeup experience fee (set of makeup tools, makeup remover)

Excluded:
・Transportation to the site
・Eating and drinking and purchases on the way
・Face wash and skin care fee after makeup
Items to bring:
・Something to drink
⇒It is recommended that you bring a drink with you as the program includes physical activities such as walking around town.
・Face wash, skin care, daily makeup tools (only if necessary)
⇒We will prepare cleansing to remove makeup for the makeup experience. If you would like to use additional face wash or skin care, we would appreciate it if you could bring something that suits your skin type. Also, your makeup will be completely removed, so if you need to apply makeup in preparation for sightseeing afterwards, please bring your own makeup tools. (Please apply makeup after the tour ends)
Clothes:
・Please wear clothes and shoes that are easy to walk in as this is a walking tour.
・You will be asked to go up to the Japanese-style room during the Kabuki movement and makeup experience. Please be aware in advance.
・During the kabuki makeup experience, we will ask you to wrap a towel around your shoulders, but if you are concerned about stains such as makeup stains, we recommend that you come in clothes that you don't mind getting dirty.
Participation requirements:
・Not recommended for travelers with back problems.
・Not recommended for pregnant travelers.
・Not recommended for travelers with heart problems or other serious medical conditions.
Free WI-FI:×

Toilet:×
Other things to note:
・If the event cannot take place due to inclement weather, we will notify you by email at least 2days before the day of the experience.
・In case of light rain, the tour will carry out.



【CANCELLATION POLICY】

7 to 4 days before the tour date: 40% of the tour price
3 to 2 days before the tour date: 60% of the tour price
The day before the tour date, on the day of the tour: 100% of the tour price
※Right after the online settlement is made, a cancellation fee of 10% will be incurred in case of cancellation.
※The cancellation fee includes handling charges.