Embrace Nature in the Center of sacred Place Nikko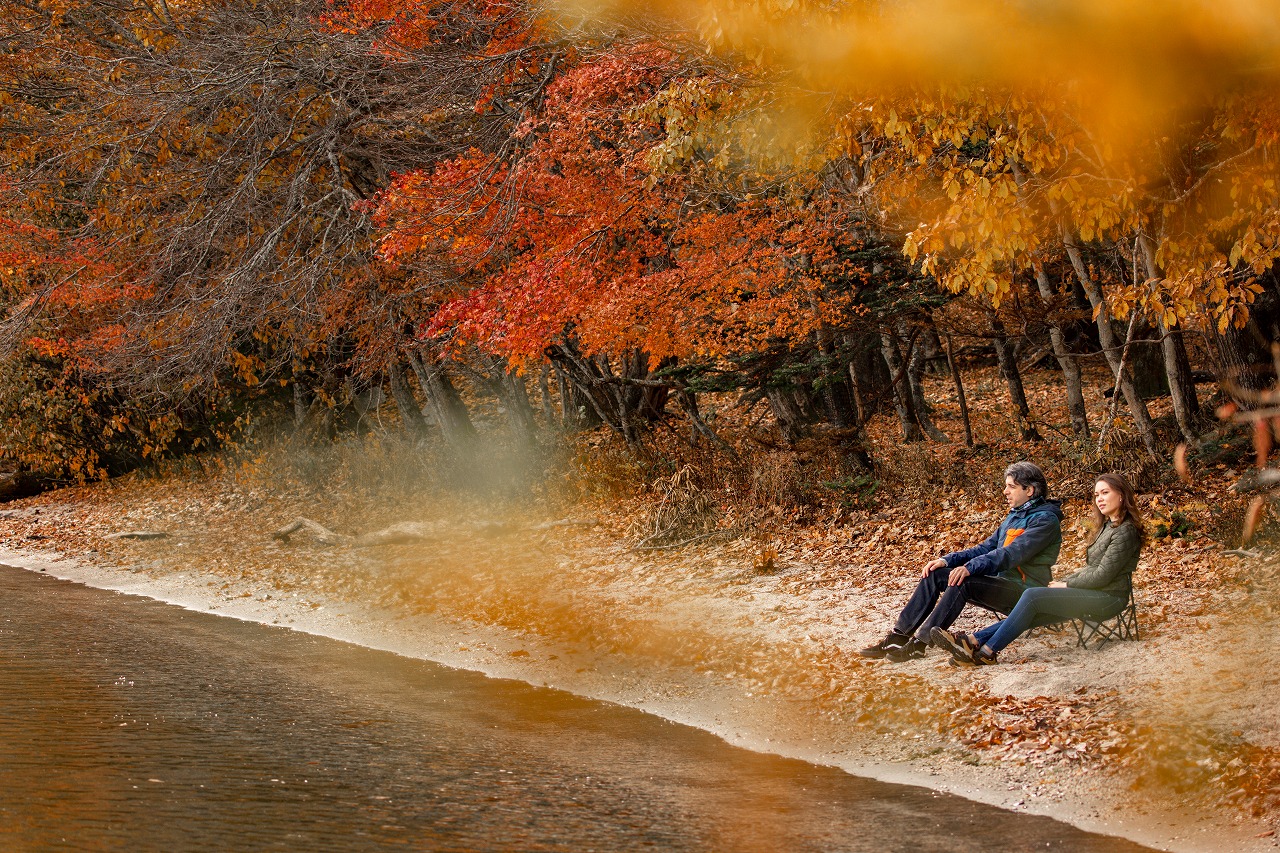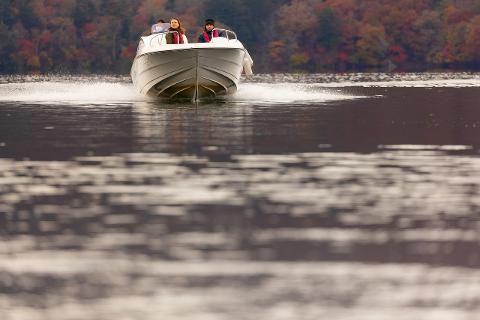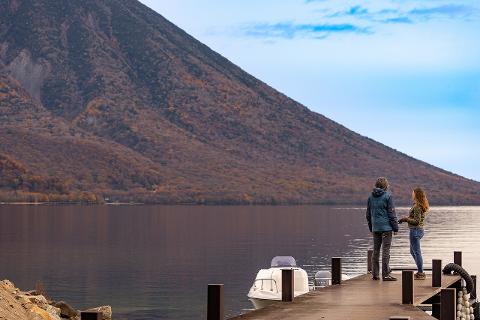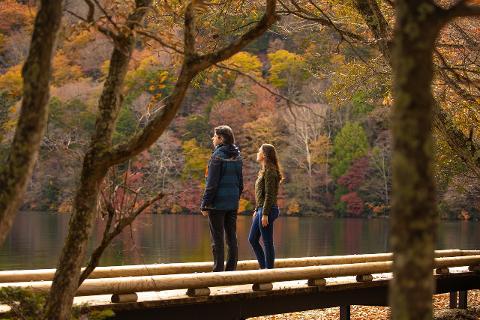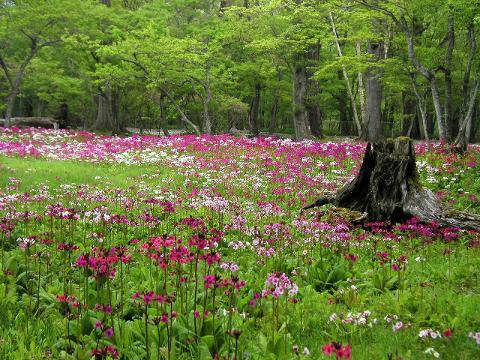 Duration: 2 Hours (approx.)
Location: Nikko-shi, Tochigi
Product code: EN-TCG-7278-72781
【STORY】
■Okunikko: Mountains, Forests, Water – Where the Deities Abound
If you visit the center of sacred place Nikko, you can't miss a stay at Okunikko which spreads over Iroha Slope. This is because the great nature of Okunikko is the object of worship for the world heritage shrines and temples of Nikko, which are visited by many tourists. Among them, Mt. Nantai towering over Lake Chuzenji, which is scenic, is a symbol of this. Mt. Nantai towers over the picturesque Lake Chuzenji like a protective deity. Nikko Futarasan-Jinja Shrine, which enshrines Mt. Nantai as a deity, is the cornerstone of Nikko's unique syncretism of Shintoism and Buddhism. In addition to the main shrine next to Nikko Toshogu Shrine, Chugushi Shrine is located at the lakeshore and the Okunomiya Shrine is on the summit.

■The Beauty of Lake Chuzenji Captivated Foreign Diplomats
In the late 19th century, Okunikko gained fame as a summer resort for Western diplomats, merchants, and industrialists. Sir Ernest Satow, a British diplomat and japanologist, was one of the first foreigners to discover the beauty of Lake Chuzenji. Isabella Bird, an English woman traveler, also wrote a travelogue about her visit to Okunikko. Perhaps initially attracted by the local's reverence for the mystical mountain deities and Nikko Toshogu Shrine, foreign travelers became fascinated by the idyllic beauty of Okunikko and soon developed the lakeshore area into a summer retreat, designed for relaxation and socialization.

■Visit the West Coast of Lake Chuzenji, which is Inaccessible by Private Car
On this program, you will take a leisurely motorboat ride around Lake Chuzenji to a small lakeside beach on the far side of Chuzenji, unreachable by private car. We want to introduce you to Mihashiya, a lakeside restaurant that focuses on locally produced foods that serve their customers "hospitality that will make every customer visit Nikko again". The owner's wife is a foreigner who has moved from Taiwan to Okunikko, so she tells tourists about the charm of Okunikko and Lake Chuzenji from a foreigner's perspective. Also, using a jet engine and 4-stroke prevents oil spills and protects the water quality of Lake Chuzenji.

After landing, you can experience the history of Okunikko while gazing at the lakeside and listening to the sounds of nature. Take a walk in the surrounding nature, which is said to resemble Scotland's Lake District. Spend time sketching, reading, taking photos, doing yoga, and more. It's perfect for spending a mindfulness stay, which calms your mind and body.

【HIGHLIGHTS】
Take a leisurely tour of Lake Chuzenji, created by the eruption of Mt. Nantai, the sacred mountain of God, on a charter boat.
Away from the hustle and bustle of the city, stay by a lake that is inaccessible by car. Take a moment to enjoy the great nature of Nikko.
Reading, dining, walking, yoga; Spend your time the way you prefer in an international villa area.
You can also bring your own breakfast/lunch box and eat it in nature.
In early summer, you can see the primroses of Senjugahama in full bloom.


【SCHEDULE】
Choose from two start times, 8:00 or 14:00.

[8:00 / 14:00] Lake Chuzenji Pier, Lake Chuzenji
Depart from Lake Chuzenji Pier (Mihashiya boat) and board a charter boat for a mini cruise (up to 30 minutes)
[8:30 / 14:30] West bank of Lake Chuzenji (Senjugahama Beach)
Arrival at the lakeside, free time
[9:30 / 15:30] Lake Chuzenji
Lakeside departure (charter boat)
[9:45 / 15:45] Lake Chuzenji Pier
Arrive at Lake Chuzenji Pier (Mihashiya boat)
[10:00 / 16:00] End

■ Same price for up to 10 people
The displayed price applies to a maximum of 10 people, so it is recommended for family trips and trips with groups of friends.
*Children are included in the number of people for insurance reasons, regardless of whether they occupy a seat or not.

■ Lunch boxes can be arranged (additional charge)
You can choose from "Nikko Himitsu Pork Shoulder Loin Cutlet" or "Kanaya Yuzu Fried Salmon" for a sandwich where you can enjoy the luxury of Nikko's food.


■ Special implementation period: June 12th to August 31st, 2023
*For a limited time only, special prices will be offered.
We ask for your cooperation in completing a simple questionnaire after the program ends.
【THINGS TO NOTE】
Time:2 hours
Meeting point:Mihashiya boat [MAP]
2484 Chugushi, Nikko-shi, Tochigi 321-1661

Access:15-minute walk from Chuzenji Onsen Bus Terminal

Pick-up location:
・Lake Chuzenji area Hotel
・Chuzenji Onsen Bus Terminal : Chugushi, Nikko-shi, Tochigi 321-1661 [MAP]
※If you would like to use the shuttle service, please fill out the reservation form.

Language support:Japanese, English, Chinese
Included:
・12-passenger motorboat charter fee
・Guiding fee in simple English while on board the boat
・Various rental items (outdoor chairs, small tables, leisure sheets (please set up by yourself)
・Coffee, tea set (electric grinder, coffee beans, drip tea bag, cup, water bottle)
Excluded:
・Service and guiding costs during your time at the lakeside
・Food fee
Clothes:
・On the lake and while boating, it feels colder than the actual temperature, so please wear one more layer than you normally do.
・Please come in clothes that are easy to walk in and shoes that do not damage the environment when walking around the lake.
・We recommend that you take proper measures such as sunscreen and insect repellent, as this is a stay program in nature.

Participation requirements:
・Not recommended for travelers with heart problems or other serious medical conditions.
・Children are included in the number of people for insurance reasons, regardless of whether they occupy a seat or not.

Free WI-FI:No

Toilet:No (There is a public toilet (recently renovated in November 2022) within walking distance from the lakeside.)
Other things to note:
・If we decide to cancel the experience due to bad weather, we will contact you in advance through the email address you registered at the time of application.
(Decision will be made 2 hours before the event. If it is difficult to make a decision, basically the event will not be held.)
・If it is light rain that does not affect the operation of the ship, it will be carried out. Please note.
・Please, take measures to protect yourself and your belongings, such as waterproofing your smartphone and measures against injuries at the lakeside.
・Please note that the course may be changed depending on the natural conditions such as weather and lake conditions on the day of the event.
・Please respect nature in national parks, and observe manners such as not taking animals and plants back home, not using fire, not feeding wild animals, and taking your trash home with you.
(For details, refer to the Ministry of the Environment website: https://www.japan.travel/national-parks/plan-your-visit/good-to-know/parks-rules-safety-disaster-information/)
・We have insurance for accidents and injuries that occur during boarding as an operating company, but please consider purchasing separate insurance yourself.
・Please understand that the natural environment entails risks such as injuries during your free time at the lakeside, so please consider purchasing insurance on your own.
・A full refund will be given in the event of cancellation due to bad weather or facility convenience.


【CANCELLATION POLICY】

7 to 4 days before the tour date: 40% of the tour price
3 to 2 days before the tour date: 60% of the tour price
The day before the tour date, on the day of the tour: 100% of the tour price
※Right after the online settlement is made, a cancellation fee of 10% will be incurred in case of cancellation.
※The cancellation fee includes handling charges.