Experience the Essence of Wabisabi: Casual Matcha Tea Experience in Asakusa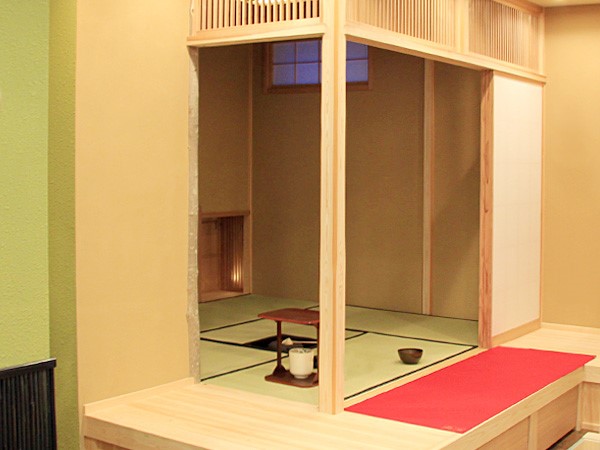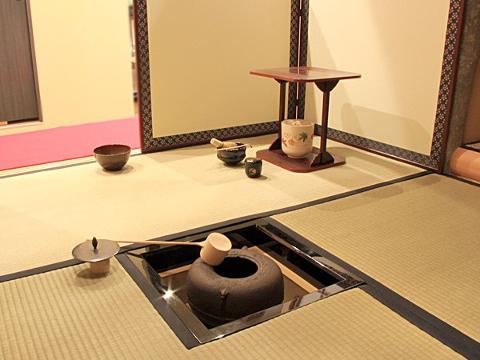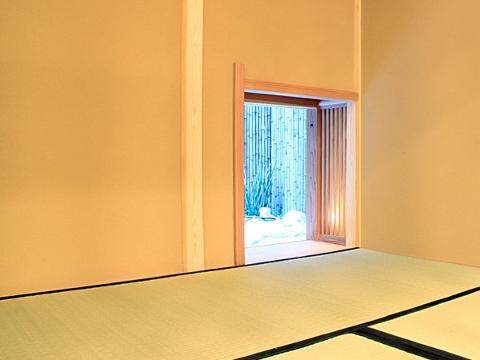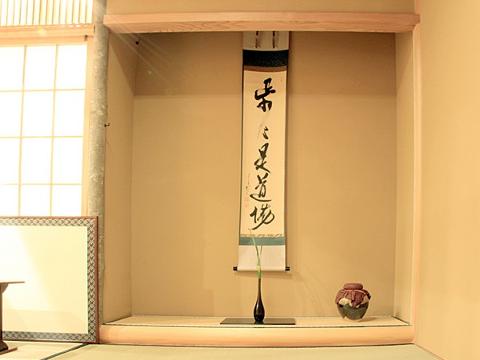 Duration: 1 Hours (approx.)
Location: Taito-ku, Tokyo
Product code: EN-TKO-1074-10743
【STORY】
Experience the traditional Japanese art of tea ceremony, which is currently popular worldwide, right in Tokyo's Asakusa district.

Sado, or the "Way of Tea," is a traditional Japanese ritual that embodies the spirit of hospitality, where guests are served with tea. It was established by Sen no Rikyu during the Azuchi-Momoyama period, an era filled with feudal lords and samurai. Sen no Rikyu emphasized the principles of wabi-sabi in the tea ceremony, and this style has been passed down through various schools, continuing into modern times.

"Wabi-sabi" is the appreciation of beauty found in simplicity, quietness, and modesty.

At Chadougu Kakinuma, you can learn the etiquette and the spiritual essence of the tea ceremony that has been handed down. Some may find the idea of rituals and etiquette intimidating, fearing they might make a mistake and upset others.

Our experience is designed with the concept of "enjoying Japanese traditions and making them more accessible." We welcome beginners and visitors from overseas with a relaxed dress code and the option to come empty-handed.

The experience is both casual and enjoyable, using "nijiriguchi," which is important in the world of tea ceremony, and "odogu," or tea utensils, which tea ceremony teachers often come to purchase.
"Nijiriguchi" is the narrow entrance and exit through which guests enter the tea room. In the world of tea ceremony, it means that all people are equal, and it is said that the entrance is made narrow to prevent samurai warriors from entering with swords in their hands.

Enjoy a fun and authentic experience of the tea ceremony, including the use of dedicated tea rooms and learning the etiquette and spirit required to appreciate matcha. This experience is not only enjoyed by regular customers but also attracts repeat visits from travel agencies and guides.

Savor the traditional Japanese culture of wabi-sabi along with seasonal utensils and daily Japanese sweets.


【HIGHLIGHTS】
Beginner-friendly: Suitable for those new to the tea ceremony.
Casual attire: No need for special clothing; come as you are.
Matcha and Japanese sweets included. Enjoy a taste of matcha tea and traditional sweets.
Immerse yourself in the essence of the tea ceremony, tailored to the season with appropriate utensils.
【SCHEDULE】
[09:50] Check-in (Please arrive at least 10 minutes in advance)
[10:00] Stroll through the outside alleyway, entering the tea room through the traditional "nijiriguchi" entrance
[10:05] Delight in seasonal Japanese sweets and matcha tea
[10:25] Experience the art of matcha tea preparation
[10:45] Enjoy the matcha tea you've prepared at your own pace
[11:00] Finish

■10:00 10:00 ~ 11:30
■12:00 12:00 ~ 13:30
■14:00 14:00 ~ 15:30

You can choose from three available time slots:。
Please select your start time in the box on the upper right.

The estimated duration of the experience is between 1 to 1.5 hours.
If you require a guide, it is available as an optional add-on.
【THINGS TO NOTE】
Duration:1 hour
Meeting point:CHADOGU KAKI KAKINUMA [MAP]
3-21-9, Asakusa, Taito-ku, Tokyo, 111-0032
Access:
・13-minute walk from Tokyo Metro Ginza Line Asakusa Station Exit 6
・13-minute walk from Tokyo Metro Toei Asakusa Line Asakusa Station Exit 3
・15-minute walk from Exit 3 of Tawaramachi Station on the Tokyo Metro Ginza Line
・8-minute on foot from Tsukuba Express Asakusa Station A1 Exit
Language support:Japanese
*An English video will be played at the beginning. During the experience, it is basically non-verbal, but if you have any questions after the experience, we will support you while using some translation apps to answer your requests as much as possible.
Included:
・Seasonal Japanese sweets and matcha tea
・Experience fee
Excluded:
・Souvenir fee
・English interpreting guide
 *If you would like an English interpreter guide, please select this option.
 *If you do not select the guide option, we will use a translation device.

Clothes:
・Casual attire is welcome for the experience.
 *However, please refrain from wearing miniskirts.
Participation requirements:
・Over 3 years old
Free WI-FI:No
Toilet:Yes (Western-style)
Other things to note:
・If you anticipate being late for your reserved time, please contact us as soon as possible.
・If you are late for more than 30 minutes, we may consider your reservation to be canceled without prior notice.
・If you cannot make it at your reserved time, we become concerned that something may have happened to you, so your cooperation in communicating any delays is greatly appreciated. We apologize for any inconvenience this may cause and kindly ask for your understanding.

<Explore Related Recommended Activities>
Geisha and Tea Ceremony! Experience traditional Japanese culture in Asakusa.
【CANCELLATION POLICY】
7 to 4 days before the tour date: 40% of the tour price
3 to 2 days before the tour date: 60% of the tour price
The day before the tour date, on the day of the tour: 100% of the tour price
※Right after the online settlement is made, a cancellation fee of 10% will be incurred in case of cancellation.
※The cancellation fee includes handling charges.