Asakusa Geisha Performance with Buffet Meal (Summer Only)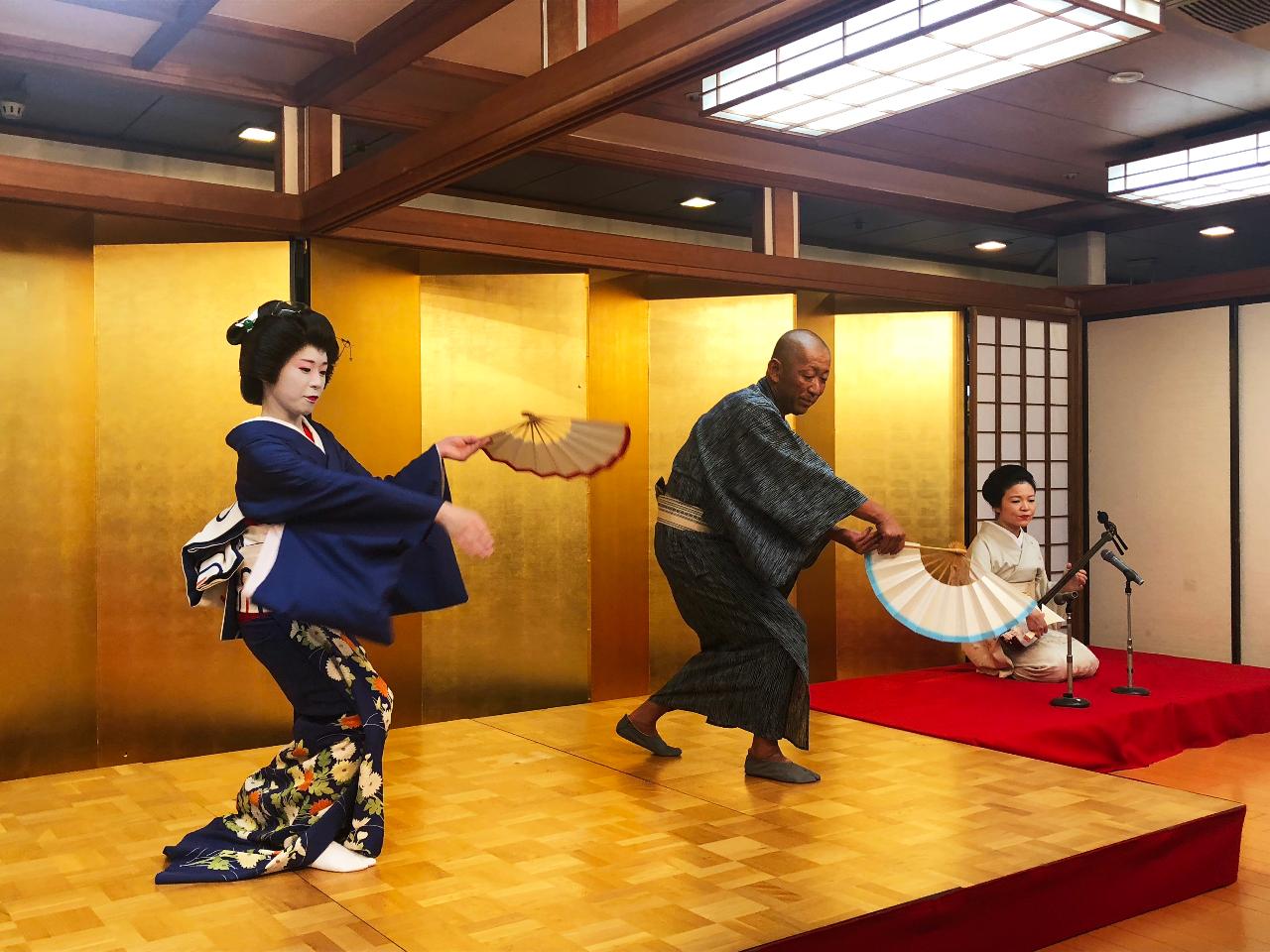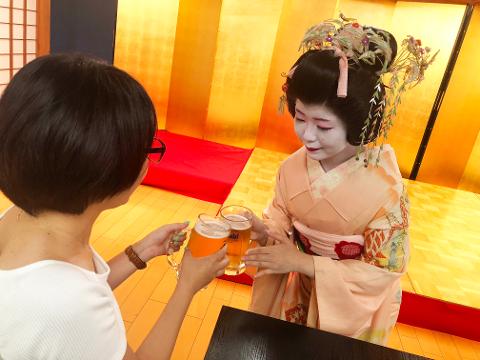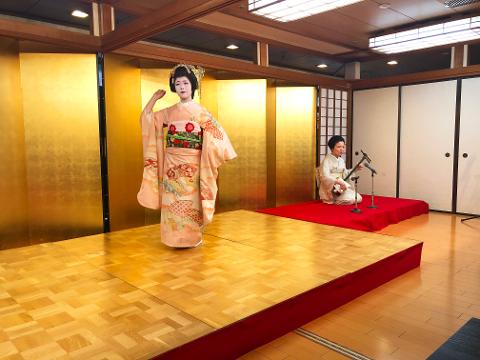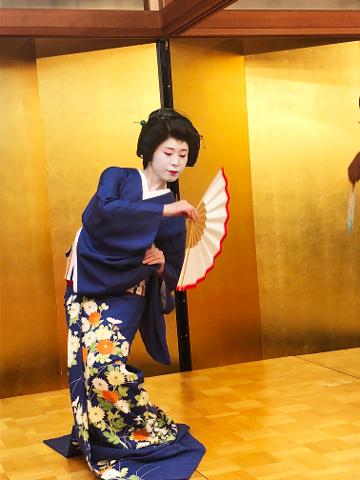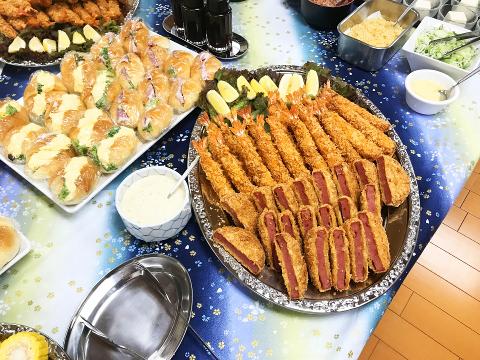 Duration: 2 Hours (approx.)
Location: Taito-ku, Tokyo
Product code: EN-TKO-1007-10073
【OUTLINE】
Appreciate the elegant singing and dancing of geisha in Asakusa, one of the most well-known geisha areas in Tokyo. This value plan includes all-you-can-eat-and-drink for two hours at a reasonable price. You will also get a "senjafuda" (geisha's name card) and commemorative pictures for a lifelong memory!
【HIGHLIGHTS】
Experience the rare chance to enjoy an authentic geisha dance at a reasonable price.
Interact with geisha in Asakusa, a region with deep history and tradition.
Enjoy an all-you-can-eat-and-drink buffet for two hours.
Take commemorative pictures with geisha while being served sake.
Receive a "senjafuda" (geisha's name card), regarded as a lucky charm, to take home with you.


【SCHEDULE】
Arrival→Meal(All-you-can-eat-and-drink)→Dance by Asakusa Geisha (15 min.)・Commemorative pictures→Meal→End
【DETAILS】
・Enjoy a performance by Asakusa geisha
A geisha is a Japanese entertainer who has mastered traditional Japanese arts such as Japanese dance, shamisen, and tea ceremony to entertain guests and liven up banquets. Please appreciate the gorgeous dancing by Asakusa geisha, popular for their splendid artistic performance and friendliness. They will choose dance music suitable for the atmosphere and the banquet from their extensive repertoire.
・Get a "senjafuda" and commemorative pictures
Geisha will also come to you and serve you sake in this plan. Serving sake to each other is an aspect of Japanese culture which serves as a sort of communication at a banquet. When a geisha arrives, please offer sake by saying 'douzo," meaning 'here you go.' Geisha have name cards called senjafuda. People rarely have the chance to receive a geisha's original senjafuda that is beautifully designed with the geisha's name; it is said to bring good luck if you keep it in your purse. Why not ask her for senjafuda saying 'Senjafuda wo kudasai' when a geisha comes to you? Take a commemorative picture with the geisha to top off your memorable experience.
・All-you-can-eat-and-drink
Savor various meal made from seasonal ingredients in a buffet style, and enjoy your favorite foods all to your heart's content. Drinks include beer, sake, and soft drinks.
We hope you have a good time with your family and friends!
【THINGS TO NOTE】
Time:2 hours
Meeting point: Kaminari 5656 Kaikan
3-6-1 Asakusa, Taito-ku, Tokyo
Access:
A 10-minute walk from Tokyo Metro Asakusa station
1.Go up to the ground from exit 7 of Asakusa station on the Tokyo Metro Ginza Line and go between Tobu Tourist Information Center and the entrance of EKIMISE. Turn right before the traffic light and head north along Umamichi-dori Street.
2. Turn left at the 4th intersection and proceed along Kototoi-dori Street.
3. At the 2nd traffic light cross to the north side.
4. Kaminari 5656 Kaikan is the building with impressive red fences of the terrace
Access from Senso-ji Temple
1.Go to the north between the Senso-ji main hall and the Asakusa Shrine and cross the traffic lights at Asakusa Kan-nondo.
2.The corner across the first traffic light is Kaminari 5656 Kaikan.
3.Enter from the entrance at the right side of the building.
Language support:Japanese
Included :All-you-can-eat-and-drink, dance appreciation
Participation requirements:
Adult : 13 years old and over
Child : 7 - 12 years old
Infant : 0 - 6 years old *Free of charge
Toilet (Western style):〇
Other things to note:
Please refrain from eating and talking only during the dances.


【FUN FACTS】
Once, there were many geisha districts in Tokyo, but now there are only 6 left. One of them is Asakusa. Among the 6 districts, Asakusa geisha's characteristic charm is that they have a kind of friendliness full of warmth and care. There are two types of geisha roles: one is a 'tachikata,' specialized in dancing, and the other is a 'jikata,' playing songs on the shamisen. They form a pair and liven up the atmosphere. Asakusa is also known for having male geisha called 'hokan.'

【NEARBY AREA INTRODUCTION】
On the north side of the Senso-ji Temple, there is an area called 'Kannon-ura." You can find traditional Japanese restaurants, geisha houses, and geisha call-offices here, and you are able to feel the historical atmosphere of an authentic geisha district. There is much less traffic compared to Senso-ji and the Nakamise Street where it is always crowded with visitors, so in the Kannon-ura area you can fully experience the calm atmosphere of the geisha district. You might even be able to see a geisha going to a banquet at dusk when the street lights are lit.
【CANCELLATION POLICY】
7 to 4 days before the tour date 40% of the tour price
3 to 2 days before the tour date 60% of the tour price
The day before the tour date, on the day of the tour 100% of the tour price
※Right after the online settlement is made, a cancellation fee of 10% will be incurred in case of cancellation.
※The cancellation fee includes handling charges.